Considered to be the best ever fighter in the UFC Lightweight division (and in fact all of UFC), Georges St-Pierre, popularly known as GSP, has been away from all action for quite a while now. However, over the years he has shown an active interest in facing Khabib Nurmagomedov. Khabib vs GSP is a fight which we might soon get to see if Tony Ferguson is unable to compete!
This news has now been confirmed by Dana White who said that GSP might make a return to face Khabib Nurmagomedov in case Khabib vs Tony doesn't happen soon enough.
I am not going to go nuclear at all. The fight is too one sided. GSP hasn't fought since Nov 2017. Also would have to absolutely drain himself to that weight. I would still show interest in the fight and watch it. But I am more excited for Khabib Vs Tony https://t.co/DUukROFBD0

— Harvey Dickens (@HarveyDickens5) September 21, 2019
Khabib Nurmagomedov vs Tony Ferguson: Will It Happen This Time?
A UFC fight between Khabib Nurmagomedov vs Tony Ferguson has been announced four times and it has been canceled four times! Could fifth time be the charm? After his win over 'The Diamond' Dustin Poirier, Khabib has only two major names he is yet to face – Tony Ferguson and GSP! There is a good chance that Dana White will finally book this fight for the main event of UFC 245.
Khabib has never bled, nor has he lost. Tony, on the other hand, has made sure all his opponents go through a severe, bloody punishment before the match ends and he wins. Could Tony end Khabib's unbeaten streak?
Unpopular opinion:
I want to see Khabib vs Tony.

BUT the one I want to see that never gets mentioned is GSP vs Tony. Just imagine how fun that fight would be. I wonder if Dana let's GSP fight Khabib as long as he HAS to defend against Tony if he does get through Khabib.

— Brian Egbert (@Merk_Wahlberg) September 22, 2019
Can Khabib vs GSP be Khabib's First Loss?
Khabib vs GSP is a dream match which we never got while GSP was active in UFC. Now that he is retired, a comeback match would still be worth the watch! It will be interesting to see how he fares against Khabib, who is now at the peak of his career with an undefeated streak of 28-0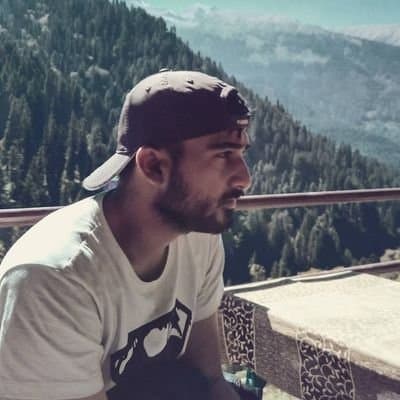 A journalist passionate about entertainment, pop culture, anime, gaming, and celebrity news: with years of experience in writing and reporting, I love to delve deep into the latest trends, information, and controversies surrounding entertainment and celebrity culture. Whether you're a die-hard gamer, an anime fanatic, or love to keep up with the latest celebrity news, I've got you covered.