Khabib Nurmagomedov vs Tony Ferguson is the dream match for millions of UFC followers! A match between two absolute beasts who don't like losing! Khabib, 28-0 after his Poirier fight, Tony, 26-3 are both incredible fighters. Tony likes to bludgeon his opponents, Khabib likes to choke them till they tap out. It is going to be much more than a battle of skills – but when is it going to happen?
Let us take a closer look at Khabib vs Tony Ferguson and see when is it likely to take place.
There's no more if, and, or buts.

Tony Ferguson has won 12 straight UFC fights.

Khabib has won 12 straight UFC fights.

It's time for Streak vs. Streak.

Arguably the two best pound for pound fighters in the world.

— MMA History Today (@MMAHistoryToday) September 7, 2019
Khabib Nurmagomedov vs Tony Ferguson: Will It Happen?
Will it happen? yes it will! This fight has been scheduled multiple times in the past but has never really happened. Finally, now that both the men are at the peak of their careers and have a massive fan base of their own, it is now the right time for it to happen. After Khabib vs Poirier, GSP and Tony are the only two names who are left for Khabib to conquer.
There is no question that The Eagle vs El Cucuy is not going to happen! In fact, the odds here are so high that there might also be a rematch between Khabib Nurmagomedov vs Tony Ferguson somewhere down the line as neither of the two is going to take a loss that easily!
Let's be completely clear about this.

The only fight – and I mean the ONLY fight – to make at lightweight NEXT…

Khabib Nurmagomedov vs. Tony Ferguson.

There is no alternative.

— Luke Thomas (@lthomasnews) September 7, 2019
When Is Khabib vs Tony Likely to Happen?
While no date has been announced, it is not going to happen anytime before UFC 245 or UFC 246. Given that UFC 243 will be headlined by Israel Adesanya facing off against the returning Robert Whittaker and UFC 244 is all about 'The BMF Championship' fight between Jorge Masvidal vs Nate Diaz, it leaves no room for this match to happen anytime before UFC 245 or later.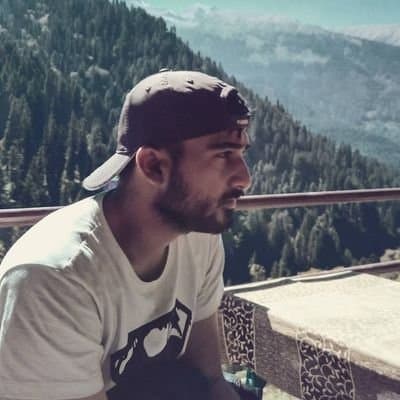 A journalist passionate about entertainment, pop culture, anime, gaming, and celebrity news: with years of experience in writing and reporting, I love to delve deep into the latest trends, information, and controversies surrounding entertainment and celebrity culture. Whether you're a die-hard gamer, an anime fanatic, or love to keep up with the latest celebrity news, I've got you covered.