The UFC 244 fight between Jorge Masvidal vs Nate Diaz is one which many UFC fans are looking forward to! While it is over a month and a half away, it continues to be a very exciting prospect and possibly a match of the year contender given the two experienced names who are going to fight it!
While Khabib vs Poirier was an excellent fight, it was more of a mat game – and mat games tend to be interesting but they rarely ever are exciting. Diaz vs Masvidal, on the other hand – is going to be a pure fight – a bloodbath!
If you needed the BMF title to be interested in Diaz v Masvidal, then it says a lot about you.

I'll be watching a bad ass fight this weekend between two bad mother fuckers and I don't need anything on the line besides rankings to get excited about it.

— Kenneth Robert (@Mr_tiddlewinks) September 12, 2019
UFC 244: Nate Diaz to Win Against Jorge Masvidal?
Jorge Masvidal vs Nate Diaz is a fight between two legitimately tough men fighting each other. This is the first time since McGregor vs Diaz that a non-title main event is headlining a UFC PPV. However, Dana White has introduced a one-and-done title here, The BMF Championship, specially created for this fight.
Nate Diaz is expected to win this fight, and while Masvidal has been in many more fights than him, Diaz simply has better cardio which can help him last all five rounds as opposed to Masvidal who we know to gas out towards the end of his fights. Had this been a three-round bout, Masvidal would have had the advantage but Diaz is expected to win at UFC 244.
So I like Masvidal as much as the next guy, but how does he win a 5 rounder against Nate? Gimme plus odds all day on Diaz.

— MikeMAd (@madmike444) September 12, 2019
Nate Diaz vs Jorge Masvidal – Fight of the Year?
Given the two men involved in this and their love for brutalizing and mauling their opponent, it is indeed one of the strongest contenders for UFC's match of the year 2019 candidate – unless Khabib Nurmagomedov vs Tony Ferguson happens in December.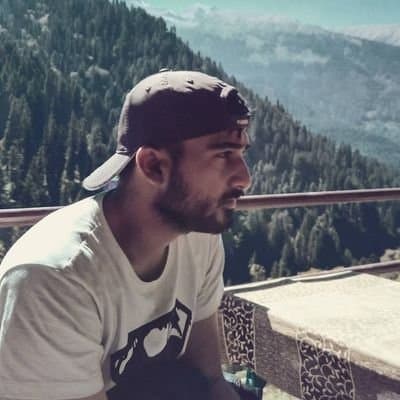 A journalist passionate about entertainment, pop culture, anime, gaming, and celebrity news: with years of experience in writing and reporting, I love to delve deep into the latest trends, information, and controversies surrounding entertainment and celebrity culture. Whether you're a die-hard gamer, an anime fanatic, or love to keep up with the latest celebrity news, I've got you covered.