Nate Diaz and Jorge Masvidal are among two of the toughest men in UFC. UFC 244 Masvidal vs Diaz is all set to be a main event which will see these two collide for the first time. Both the men are legit tough-guys and have proven their mettle over the years. This fight is technically a non-title main event, a rarity in UFC!
We call it 'technically' a non-title bout because there is a title which has specifically been created for the purpose of this fight: The BMF title. The winner of this fight would get to call himself the 'Baddest Motherfucker' in the company and would hence earn major bragging rights!
On the @LeBatardShow, Jorge Masvidal says he's getting PPV points for the Diaz fight. First time in his career. So, not only is he headlining a PPV (at MSG, no loss) in a non-title fight (rare), he's getting points, too. This is incredibly rare. Testament to how big this is.

— Ariel Helwani (@arielhelwani) September 12, 2019
UFC 244: Masvidal vs Diaz To End in Huge Upset!
Many fans expect that the fight between Masvidal vs Diaz at UFC 244 will end in a huge upset, especially because both the men are huge fan favorites and any of them losing is going to upset 50% of the fans. Masvidal has been around for a long time and has many fans and so does Nate Diaz, who made his UFC return against Anthony Pettis recently.
Hence, the match at UFC 244 IS going to be an upset regardless of who you choose to support. However, it is also expected to be an absolute thriller and one which might even end up being quite a bloodbath!
Are Jorge Masvidal and Nate Diaz the "Baddest Motherfuckers" in UFC? I want you to ask yourself that question and answer honestly. Is this just to test the guys marketability? I've said before, the ESPN deal (plus good competition) seems to have led Dana White to try new things.

— Maximum Power (@TheMaximumPower) September 11, 2019
The Rock Supporting Jorge Masvidal Over Nate Diaz?
An interesting name has weighed in his opinion for this match between Masvidal vs Diaz. Dwayne 'The Rock' Johnson has recently commented that he belives that Jorge Masvidal should win it – and if he does win it, The Rock would personally try to attend the event and tie the belt around his waist! A huge honor indeed.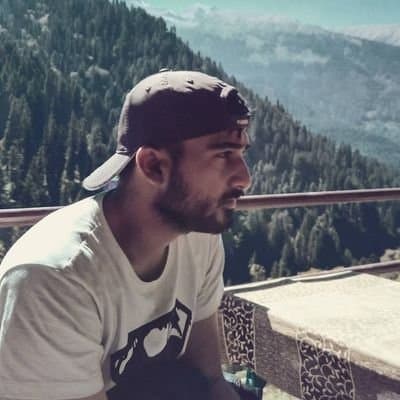 A journalist passionate about entertainment, pop culture, anime, gaming, and celebrity news: with years of experience in writing and reporting, I love to delve deep into the latest trends, information, and controversies surrounding entertainment and celebrity culture. Whether you're a die-hard gamer, an anime fanatic, or love to keep up with the latest celebrity news, I've got you covered.