Antonio Brown is slowly becoming the biggest mistake the Oakland Raiders ever made in their team. It is still around a few months that the Raiders signed Brown for $50 million and they are already regretting it. To summarize things, Brown got frostbite on his feet as he forgot to wear protective gear in the cryogenic chamber.
Antonio Brown didn't become a diva out of nowhere. He suffers from CTE

A theory thread. pic.twitter.com/1JwtNALnsD

— Vountee🇲🇽 (@vountee) August 11, 2019
An arbitrator ruled against Raiders' WR Antonio Brown's grievance to wear his old helmet, per source.

Now Brown must decide if he's willing to play football with a new helmet he desperately does not want to wear.

— Adam Schefter (@AdamSchefter) August 12, 2019
If that was not enough, he has threatened to quit football as his favorite helmet is banned. The fact is even the makers of the helmet, Schutt has stopped producing the model as better and safer versions are available. To make it worse, Kliff Kingsbury, the head coach of Arizona Cardinals mocks fun of Brown over the whole issue. It is a ploy to heat things up before the Raiders vs. Cardinals game in NFL preseason 2019.
Kliff Kingsbury on Brown's Helmet Issue
Oakland Raiders are having a hard time coping up to the tantrums thrown by Antonio Brown as it is getting out of hand. NFL committees called out to Brown's retirement bluff and reaffirmed him that he can't wear the banned helmet anymore. The media was having a field day with the whole helmet issue and asking other NFL players and crews about the helmet ban.
Kliff Kingsbury just now on @Bickley_Marotta show:

"Have you ever had a helmet that you would consider leaving the game of football for?"

KK: "I haven't met a *woman* I would consider leaving the game of football for…" 😂 #AllTimeQuote

— Blake Allen Murf🏈 (@blakemurphy7) August 12, 2019
While Julio Jones avoided making any comments on the issue, others were not so nice. Kliff Kingsbury had an amazing response over the whole drama involving Brown and his helmet. As per Kingsbury, he would not leave football over anything, not even a woman.
Arizona Cardinals vs. Oakland Raiders
Oakland Raider vs. Arizona Cardinals game is set to happen on Thursday, August 15 at 8 pm EST. The game will be played at the University of Phoenix Stadium in Arizona. It is the reason why the coach of Cardinals is playing mind games with Brown and Raiders.
Despite beating the Los Angeles Rams in the last NFL preseason game, it won't be easy to battle the Cardinals. With nothing clear on Brown and Derek Carr's playing status, the Raiders are in a lot of trouble. Raiders vs. Cardinals game is already under a lot of hype due to Kingsbury's comments.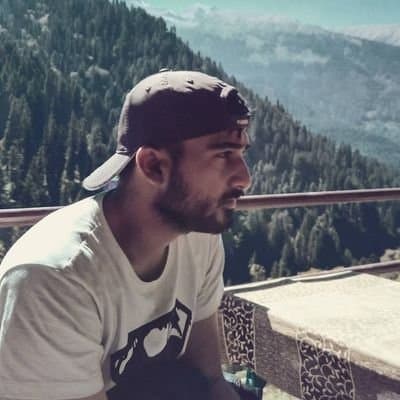 Marketing Strategist. My pen drives my passion—an avid book reader.