Antonio Brown seems to bring more and more trouble for the Oakland Raiders since its arrival in the team. First, he made a controversial statement against his previous team and then he got a mysterious foot injury from the frostbite. The latest issue is over a banned helmet which has made Brown lose his mind. NFL safety committees have banned several helmets for not being safe enough for players.
Apparently, Brown is ready to quit football, but can't change his favorite helmet. The whole issue sounds very stupid, to be honest, and quitting football over a helmet is just ridiculous. Here are the details on the whole helmet ban issue and how Brown taking retirement could put the Raiders in trouble.
What is the Helmet Ban Issue?
Brown has been wearing his favorite helmet for nine years, but in 2018 NFL banned his helmet. There were many helmet models banned due to lack of safety and it included the one worn by Tom Brady too. A total of 32 NFL players including Antonio were given a one-year grace period to find a new helmet. In the meantime, the players were allowed to wear their old helmets while they could search for a new one.
Antonio Brown after trying on the new helmets… pic.twitter.com/jWOI87iohU

— The Talk🎙 (@TTalkSports) August 9, 2019
Antonio Brown showing up to Raiders training camp like… pic.twitter.com/TISd1x2vGe

— NFL Memes (@NFL_Memes) August 10, 2019
Brown doesn't want to leave his older helmet as it fits so well, and the newer ones hinder his vision. But the NFL approvals are based on impact force and not fitting. Further, the model which Brown wears is Schutt Air Advantage helmet, and the company has stopped making those. Hence, there is no way Brown's helmet gets a pass despite how many legal cases he tries to fight.
Raiders can face Punishment
The Raiders are trying their best to find a new helmet for Antonio Brown, but he only wants his old one. NFL has included a total of 34 helmet models after extensive lab testing, and Brown can easily pick one. Brown wanted to wear his older helmet so badly that he painted it with Raiders colors and hoped no one would notice.
Antonio Brown missing part of training camp and now won't play unless he's able to wear his old helmet?

Sounds like he's getting cold feet about playing for the Raiders…

— NFL Memes (@NFL_Memes) August 9, 2019
I have a solution to the @AB84 helmet issue. If he signs a waiver with full understanding on the potential consequences and waives his right to sue, let him wear the old helmet. #InformedConsent

— David J. Chao (@ProFootballDoc) August 10, 2019
It could have been massive trouble for the Raiders as the teams can also face legal punishment for their players wearing banned helmets. Tom Brady has almost confirmed retirement over other issues and Brown can do the same over his love of helmet.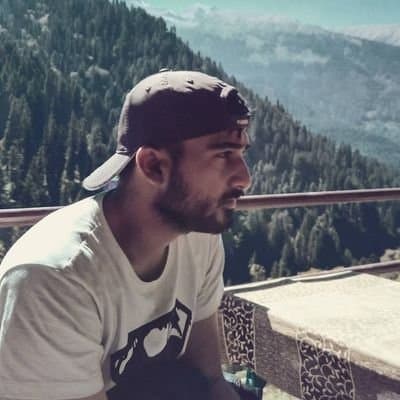 A journalist passionate about entertainment, pop culture, anime, gaming, and celebrity news: with years of experience in writing and reporting, I love to delve deep into the latest trends, information, and controversies surrounding entertainment and celebrity culture. Whether you're a die-hard gamer, an anime fanatic, or love to keep up with the latest celebrity news, I've got you covered.