The Toronto Raptors forward and guard Gary Trent will likely get traded to the Orlando Magic this offseason. Some of the teams have started making plans for the next summer already. The season has just begun, but the management is already thinking about who to land so as to strengthen the squad. The Raptors are the team that should be doing so. Their star players are up for contract extension soon, and they need to find a way to keep them. Should they start by trading Gary?
The Duke Blue Devils product played 66 games for the Raptors last season and averaged 17.4 points, 1.6 assists, and 2.6 rebounds per game while shooting 36.9 percent from beyond the arc. Pascal Siakam is still in a contract year, and OG Anunoby has a player option. There are speculations that he will decline it and look for a better team and a better deal. Will trading Gary help the Raptors keep him? Can they send Gary to the Magic? Here is all the information you need about the trade between the Toronto Raptors and the Orlando Magic involving Gary Trent.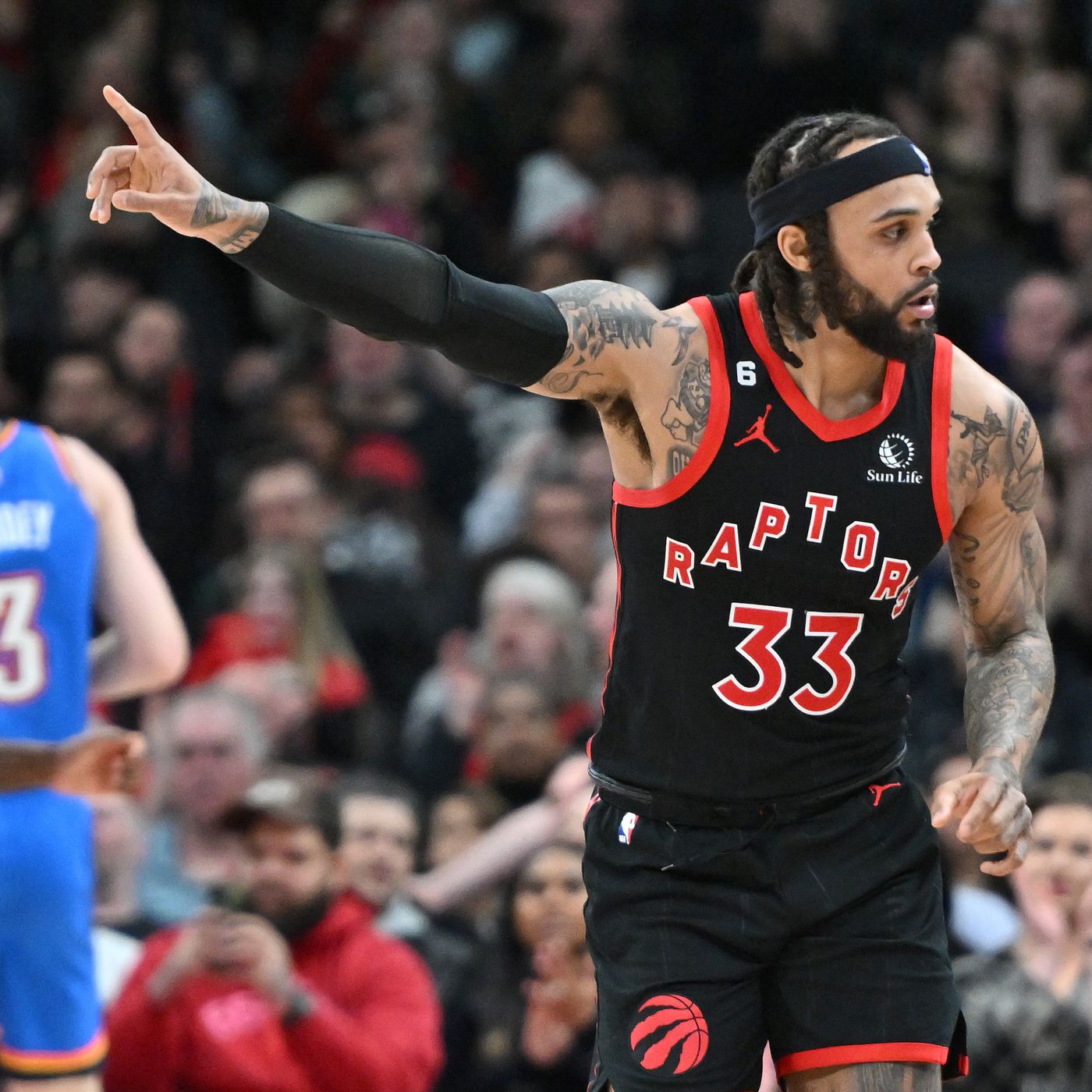 What would the Magic offer for Gary Trent?
The Magic are expected to offer Jonathan Isaac and a 20-26 first-round pick in exchange for the Raptors' #33. The financial situation of the Raptors is making them do these trades, while the Magic do not have such constraints.
Darko Rajakovic talking about who the fans should be looking forward to other than Scottie and Siakam:

"Our rookies Gradey Dick and Markquis Nowell had a great summer. Gary Trent Jr. also put in work. And I expect Precious Achiuwa to take that next step."

Scary hours soon🔥… pic.twitter.com/59TVcoplZQ

— . (@GTJGotNext) October 5, 2023
Why would the Magic like to sign Gary Trent?
The Magic have a young and talented roster, and floor spacing is an area where they can improve. Gary is a great choice for that since he is a conventional off-guard. The Magic have chosen to keep their young army, and they are trying to add a three and D guard to complement them. Isaac is an injury-prone player, and the Magic would not mind parting ways with him.
Gary Trent Jr. tonight:

22 Points
3 Steals
58% FG
50% 3P
100% FT

20 Minutes pic.twitter.com/aosmbr3wbr

— Hoop Central (@TheHoopCentral) October 9, 2023
Why would the Raptors trade-off Gary Trent?
The Raptors changed their mind from blowing their roster to acquiring the likes of Damian Lillard. They are back to square one right now. They have always wanted to land a player like Isaac, and they might acquire him despite his injury issues.
Will the Raptors make it to the playoffs this season? How will the Magic line up? We'll keep you updated.