The Toronto Raptors forward and guard Gary Trent is likely to get acquired by the Houston Rockets this offseason. The Rockets want to trade off Kevin Porter, who was arrested on charges of domestic assault. But why would a team like to acquire him at the moment? Although the Rockets did not see something like this coming, they had structured his contract in such a way that they could easily release him, and not only them but any other team could do the same as well.
The Duke Blue Devils product, Trent, played 66 games for the Raptors last season and averaged 17.4 points, 1.6 assists, and 2.6 rebounds per game while shooting 36.9 percent from beyond the arc. The Raptors are interested in signing him. Can they land him by keeping Kevin Porter on their roster? Here is all the information you need about the trade between the Houston Rockets and the Toronto Raptors involving Gary Trent.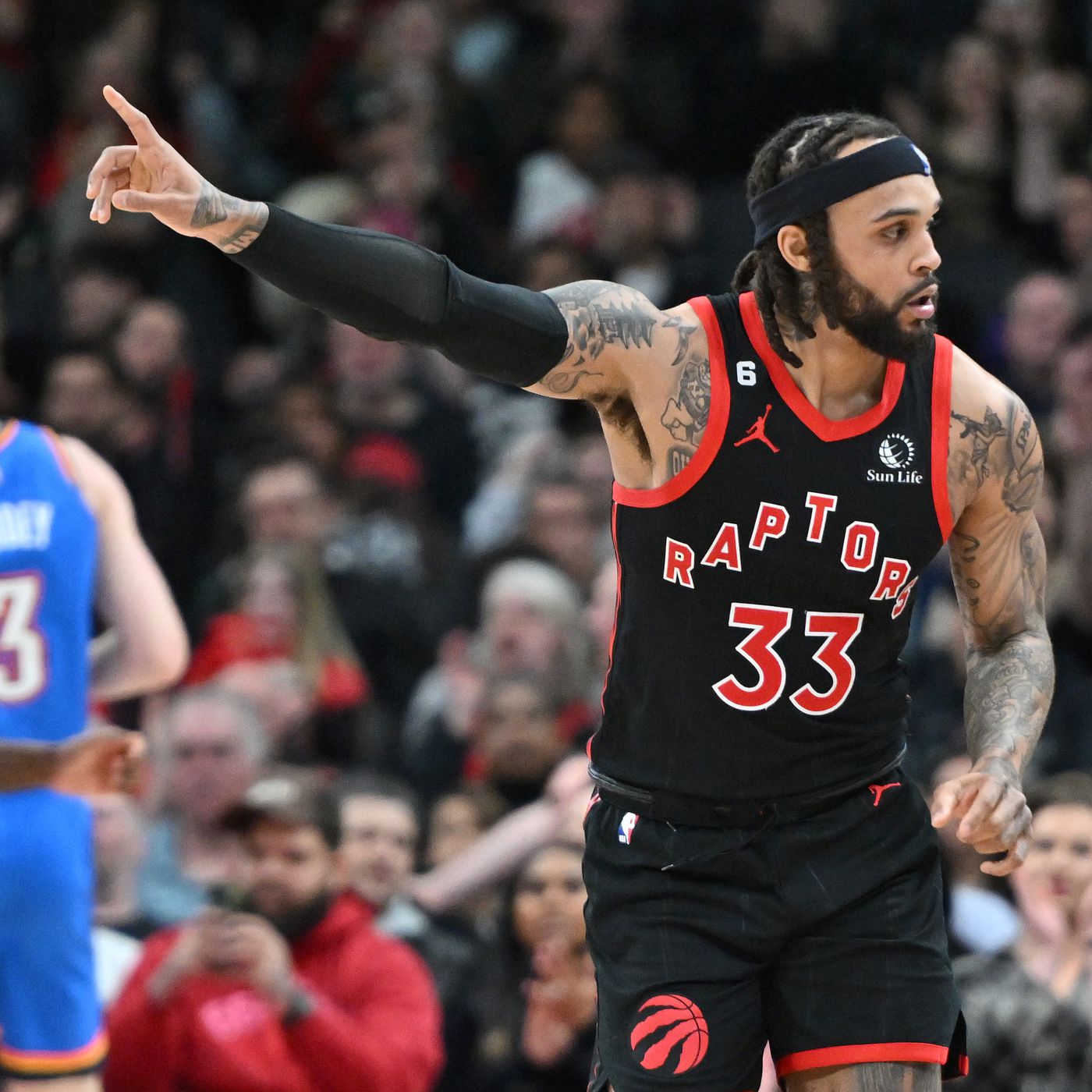 What would the Rockets offer for Gary Trent?
The Rockets are expected to offer Kevin Porter and a 2024 first-round pick in exchange for the Raptors' #33.The Raptors would consider getting Kevin since if the NBA voids his contract, it would result in financial stability for them. If not, they can cut him and be happy with the draft capital they are going to get. How much is the NBA going to punish Kevin?
"The impression I've gotten is that Gary Trent Jr. and his camp want too large of an extension."@BlakeMurphyODC on the Initial report back in July that a Gary Trent JR extension was close

(Via The Lowe Post podcast ) pic.twitter.com/B2ijsHvB3b

— BASKETBALL ON 𝕏 (@BasketballOnX) September 12, 2023
Why would the Raptors trade-off Gary Trent?
The Raptors were going to blow their roster by trading off OG Anunoby and Pascal Siakam this offseason but they did not do any of that. Now, they are expected to target quality players to make themselves better. This deal gives them a draft pick, which might prove very valuable in the long run.
They ain't ready for Gary Trent Jr. next season 🥷pic.twitter.com/zMx8ZCmosW

— MVP43🐐 (@StepBackPascal) September 15, 2023
Why would the Rockets like to sign Gary Trent?
The Rockets are getting a quality player in this deal, and they are also getting rid of the player they do not want on the roster. Yes, they are giving up on a draft pick but the addition of Trent in their squad would give them a huge boost.
Will Kevin ever play in an NBA court again? How will the Raptors build their roster now? We'll keep you updated.