The Toronto Raptors forward and guard Gary Trent is likely to get traded to the Dallas Mavericks this offseason. The Mavericks have a brilliant roster, and they are set to contend with Luka Doncic and Kyrie Irving being the key players. We have seen the Lakers doing great with two-star players, but they have not won a title for a while now due to the weak supporting cast. Can the Mavericks cross out that possibility by landing Trent?
The Duke Blue Devils product played 66 games for the Raptors last season and averaged 17.4 points, 1.6 assists, and 2.6 rebounds per game while shooting 36.9 percent from beyond the arc. The Raptors are not sure if they are going to contend or not, and although they have some quality players on their side, the fans want them to rebuild. Will they trade off the 24-year-old? Here is all the information you need about the trade between the Toronto Raptors and the Dallas Mavericks involving Gary Trent.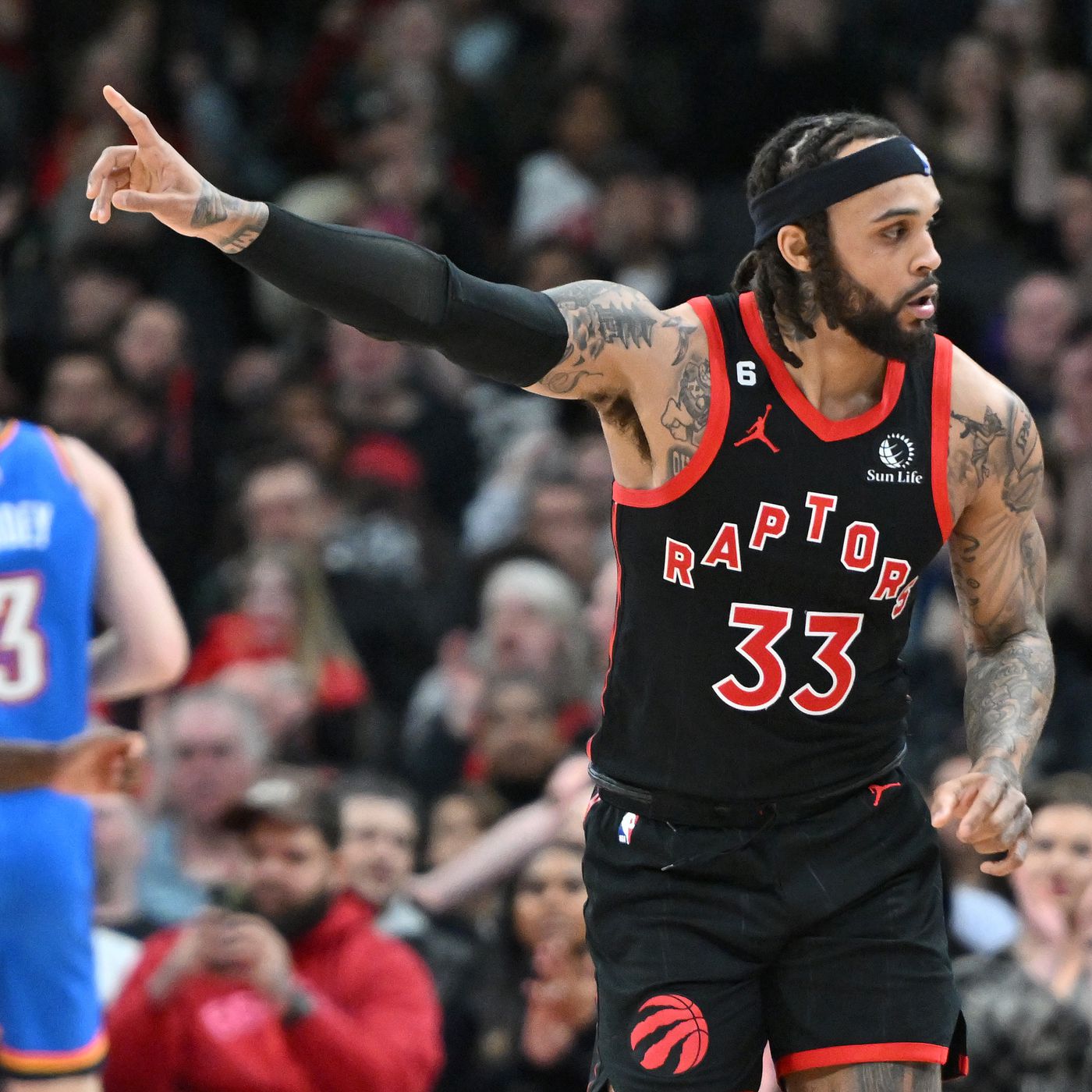 What would the Mavericks offer for Gary Trent?
The Mavericks are expected to offer Tim Hardaway and a 2026 first-round pick in exchange for the Raptors' #33. The Raptors are confused about who they want to be their main man. Is it Pascal Siakam or Scottie Barnes? Is this a good chance for Gary to move away from the clouds of confusion?
Darko Rajakovic talking about who the fans should be looking forward to other than Scottie and Siakam:

"Our rookies Gradey Dick and Markquis Nowell had a great summer. Gary Trent Jr. also put in work. And I expect Precious Achiuwa to take that next step."

Scary hours soon🔥… pic.twitter.com/59TVcoplZQ

— . (@GTJGotNext) October 5, 2023
Why would the Mavericks like to sign Gary Trent?
The Mavericks know that their key player is Luka, and they are going to build their roster around him. The Mavericks can use Trent as a rotational player and his versatility would allow the Mavericks to play more offensively.
Gary Trent Jr. tonight:

22 Points
3 Steals
58% FG
50% 3P
100% FT

20 Minutes pic.twitter.com/aosmbr3wbr

— Hoop Central (@TheHoopCentral) October 9, 2023
Why would the Raptors trade-off Gary Trent?
The Raptors were speculated to blow their roster this summer, and the fans welcomed the decision as well. But that did not happen, and now they are walking on the thin line between a contender and a mid-table team. They are getting a decent player along with a draft pick, which might be enough for the Raptors.
Will they keep their stars, or will we see a total rebuild from them? How will the Mavericks line up next season? We'll keep you updated.