The Discovery of Lost Treasures: Debug Files Reveal Rockstar's Plans
In a groundbreaking discovery, debug files from Grand Theft Auto 5 have unveiled a treasure trove of information about Rockstar's past and potentially scrapped projects. Notably, these files hint at the existence of a sequel to the 2006 hit game, "Bully." The gaming community has been abuzz with this revelation, with debuggers meticulously analyzing the data to unearth details of what could have been.
Bully 2: A Sequel That Never Was?
Among the intriguing findings in the GTA 5 debug files is a reference to "Bully 2," suggesting that Rockstar had, at some point, been working on a follow-up to their 2006 game. Despite the lack of any official announcement from Rockstar regarding a sequel, this discovery has reignited discussions and speculation within the gaming community.
As reported by VGC, a reference to a game called "Bully 2" can be found in the files. This would suggest that the sequel, or at least some kind of new game in the series, has been in development, although it's not clear how old these files are.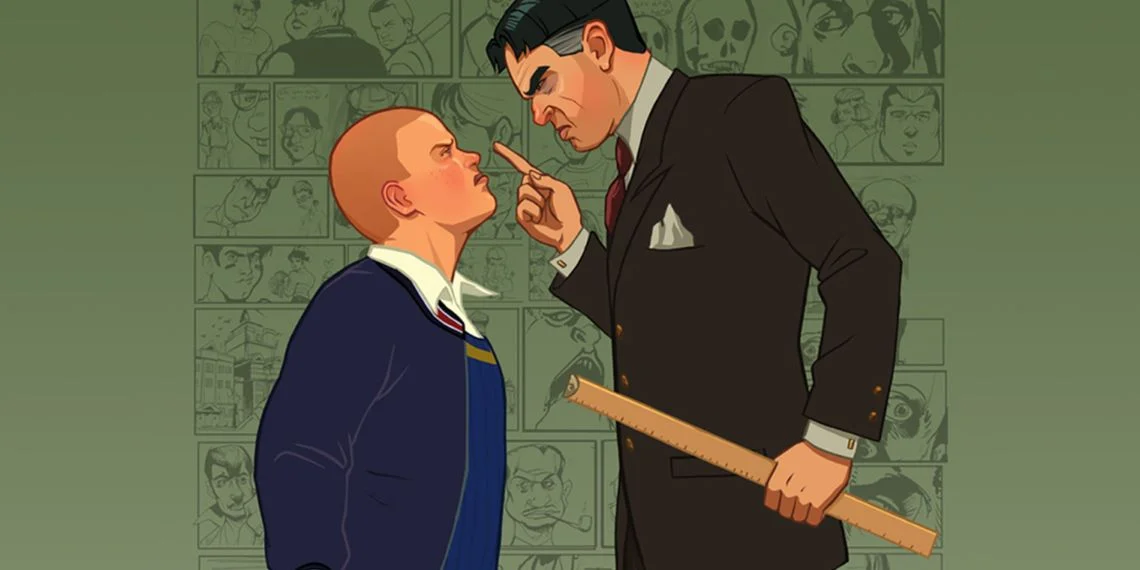 The initial "Bully" game, launched in 2006, garnered a dedicated fanbase, and rumors of a sequel have been circulating ever since. This new finding, brought to light by Twitter users @billsyliamgta, @GlowDevs, and @WildBrick142, adds a layer of credibility to those rumors.
GTAV's PDB leak contains a string relating to Bully 2.

Credits to @GlowDevs and @WildBrick142 pic.twitter.com/4vDiyTozjn

— Liam (@billsyliamgta) November 19, 2023
Rockstar's Project Timeline: Aligning the Dots
The leaked files not only reference "Bully 2" but also include mentions of other major Rockstar titles like Red Dead Redemption 2 and Midnight Club: Los Angeles. This overlap suggests that "Bully 2" might have been in the works during the early to mid-2000s.
Given that this leak includes files for Red Dead 2 and a GTA 5 DLC that was reworked into content for GTA Online, we can perhaps place Bully 2's development in the early to mid-2000s.
Previous reports have indicated that "Bully 2" was quietly canceled in 2017, allowing Rockstar to focus its efforts on Red Dead 2 and the much-anticipated GTA 6.
The Fate of Bully 2: A Silver Lining?
For fans still holding out hope for a "Bully" sequel, the recent discoveries might seem disheartening. If the files pertain to the rumored canceled project from 2017, it's uncertain whether "Bully 2" is back in development. However, there's a silver lining. With the successful launch of Red Dead Redemption 2 in 2018 and the upcoming release of GTA 6, Rockstar might now have the bandwidth to revisit "Bully."
A Rollercoaster Development: The On-and-Off History of Bully 2
The history of "Bully 2" has been a rollercoaster, with reports suggesting its development dates back to 2009. It's believed to have been shelved multiple times in favor of other flagship titles like the original Red Dead Redemption and Max Payne 3. If Rockstar resumes work on "Bully 2" post-GTA 6, it would mark at least the third attempt to launch this much-anticipated project.
This recent uncovering of Rockstar's hidden projects, including "Bully 2," showcases the dynamic and often unpredictable nature of game development. While the future of "Bully 2" remains uncertain, the discovery of these files has certainly provided a fascinating glimpse into the world of one of gaming's most renowned developers. As the community eagerly anticipates further developments, one thing is clear: Rockstar's ability to captivate and intrigue its audience extends far beyond its released titles.