Ah, Red Dead Redemption 2, a game that keeps on giving. Released in 2018, the sprawling Western epic from Rockstar has kept us busy with missions, side-quests, and cheats that let us unleash a bit of havoc in the Old West. You might think you've seen all there is to see, but believe us, you haven't even scratched the surface.
The Never-Ending Chapters and Missions in RDR2
Red Dead Redemption 2 offers an incredible scope for exploration and adventure. It is divided into six main chapters and two epilogues. Each chapter features a set of missions that range from gun-slinging to negotiation, and far more.
Dan Houser, co-founder of Rockstar Games, mentioned the massive scale of the game, saying, "Rockstar always seems to go big and never home."
"There are six main chapters and two epilogues in Red Dead Redemption 2. In these chapters and epilogues are many missions," he added.
For those who are concerned about the length, the game itself is a colossal undertaking. According to How Long to Beat, the main story will take approximately 50 hours to complete. If you aim to be a completionist, you're looking at a staggering 181 hours of gameplay. That's almost double the time you'd spend on the original Red Dead Redemption, which demanded only 46 hours for a full run-through.
Full list of RDR2 chapters
Chapter One: Colter

Outlaws from the West
Enter, Pursued by a Memory
Old Friends
The Aftermath of Genesis
Who the hell is Leviticus Cornwall?
Eastward Bound

Chapter Two: Horseshoe Overlook

Polite Society, Valentine Style
America At Rest
Exit Pursued By a Bruised Ego
Paying a Social Call
Money Lending and Other Sins III
A Quiet Time
The Spines of America
Who Is Not Without Sin
The First Shall Be Last
Blessed Are the Meek
Pouring Forth Oil I
A Fisher of Men
An American Pastoral Scene
The Sheep and the Goats
A Strange Kindness

Chapter Three: Clemens Point

The New South
Further Questions of Female Suffrage
American Distillation
An Honest Mistake
The Course of True Love I-III
Advertising, the New American Art I-III
Preaching Forgiveness as He Went
The Fine Joys of Tobacco
Sodom? Back to Gomorrah
Magicians for Sport
Horse Flesh for Dinner
Blessed are the Peacemakers
Friends in Very Low Places
A Short Walk in a Pretty Town
Blood Feuds, Ancient and Modern
The Battle of Shady Belle

Chapter Four: Shady Belle

The Joys of Civilization
Angelo Bronte, a Man of Honor
Gilded Cage
No, No and Thrice, No
A Fine Night of Debauchery
American Fathers I-II
Horsemen, Apocalypse
Urban Pleasures
Country Pursuits
Revenge is a Dish Best Eaten
Banking, the Old American Art

Chapter Five: Guarma

Welcome to the New World
A Kind and Benevolent Despot
Savagery Unleashed
Hell Hath No Fury
Paradise Mercifully Departed
Dear Uncle Tacitus
Fleeting Joy
A Fork in the Road
That's Murfee Country

Chapter Six: Beaver Hollow

Icarus and Friends
Visiting Hours
Just a Social Call
A Rage Unleashed
The Delights of Van Horn
Archeology for Beginners
Honor, Amongst Thieves
The Bridge to Nowhere
The Fine Art of Conversation
Goodbye, Dear Friend
Mrs. Sadie Adler, Widow I-II
Favored Sons
The King's Son
My Last Boy
Our Best Selves
Red Dead Redemption

Epilogue One

The Wheel
Simple Pleasures
Farming, for Beginners
Fatherhood, for Beginners
Old Habits
John Milton Rides, Again
Fatherhood, for Idiots
Motherhood
Home of the Gentry
Gainful Employment

Epilogue Two

Bar Knuckle Friendships
Home Improvement for Beginners
An Honest Day's Labor
The Tool Box
A New Jerusalem
A Quick Favor for an Old Friend
Uncle's Bad Day
A Really Big Bastard
Trying Again
A New Future Imagined
American Venom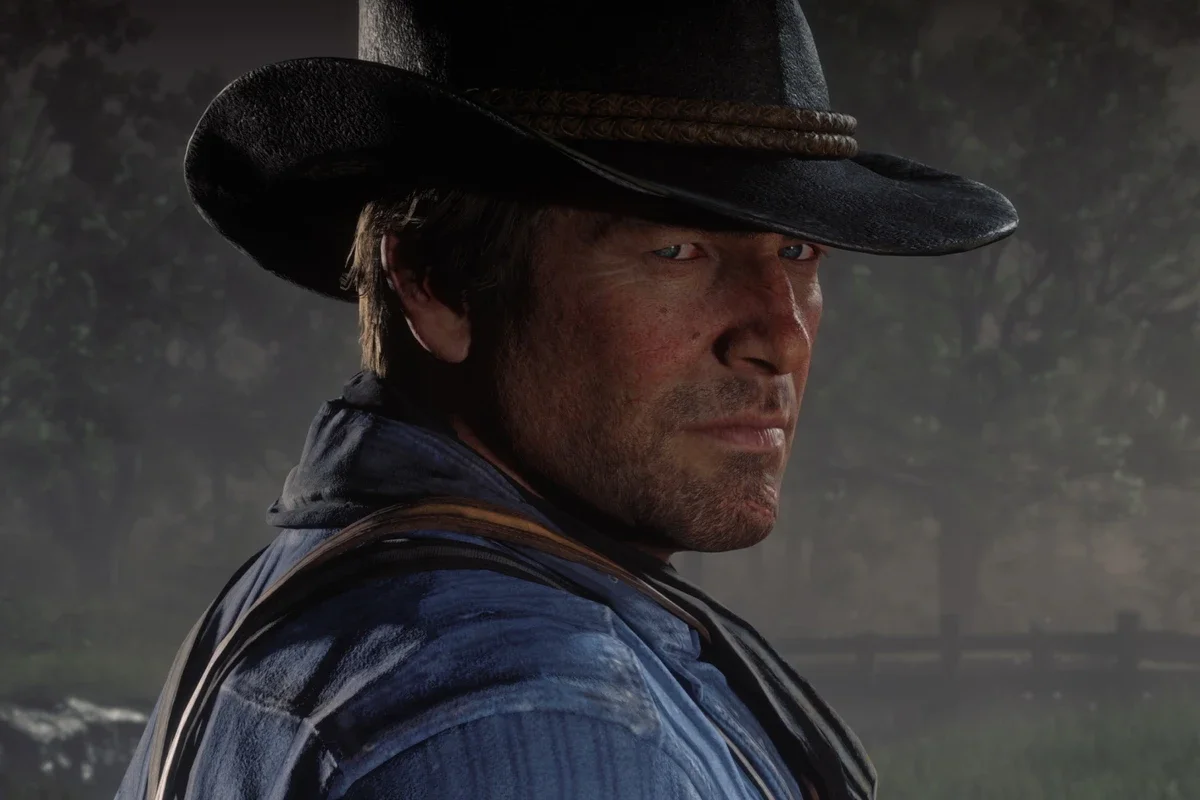 A Trip Down the Nostalgic Lane
The game has also recently been ported to PS4 and Switch, allowing newer generations of players to experience the story before delving into the prequel.
Cheating Your Way Through the West
Getting tired? Need some zing to your regular gameplay? Well, RDR2 has a host of cheats to keep things interesting. While some players might see this as an easy way out, it certainly adds a fun twist to the narrative and gameplay.
"If you are getting a little tired of the game, though, why not try and spice things up with some RDR2 cheats?" Dan Houser suggested.
Side Missions: The Icing on the Cake
In addition to the main quest, Red Dead Redemption 2 offers an array of side missions that add layers of complexity and enjoyment to the game. These missions pop up on your map as '?' markers when you're nearby.
Stranger Side Missions
Arcadia for Amateurs
The Smell of the Grease Paint
Fundraiser
The Noblest of Men, and a Woman (Gunslingers)
Smoking and Other Hobbies
A Test of Faith
Geology for Beginners
A Better World, A New Friend
All that Glitters
He's British, of Course
No Good Deed
The Iniquities of History
A Fisher of Fish
Oh, Brother
The Ties that Bind Us
The Artist's Way
A bright Bouncing Boy
The Mercies of Knowledge
Idealism and Pragmatism for Beginners
Duchesses and Other Animals
The Widow of Willard's Rest
The Wisdom of the Elders
The Veteran
The American Inferno, Burnt Out
American Dreams
A Fine Night For It
"In addition to the main quest, there are oodles of side missions for you to whittle away the hours. These missions appear on your map as '?' when you are in the vicinity of them," said Dan Houser.
What's Next for RDR2?
While we anxiously await the release of Grand Theft Auto 6, Red Dead Redemption 2 will undoubtedly continue to keep us occupied. Whether you're a newcomer or a seasoned player looking to complete every mission and side quest, the world of RDR2 has something for everyone.
So, what are you waiting for? Saddle up and hit the long road ahead!
The Clock Is Ticking
For the completionists out there, we've got you covered. Here's a rundown of some time-sensitive Stranger Side Missions you might want to pay attention to:
We Loved Once and True I-III – Chapter Two
Money Lending and Other Sins I-II – Chapter Two
Pouring Forth Oil II – Chapter Two
Money Lending and Other Sins IV – Chapter Three
Money Lending and Other Sins V – Chapter Four
Help a Brother Out – Chapter Four
Brothers and Sisters, One and All – Chapter Four
Fatherhood and Other Dreams I-II – Chapter Four
Do Not Seek Absolution I-II – Chapter Six
Of Men and Angels – Chapter Six
The Course of True Love IV-V – Chapter Six
Money Lending and Other Sins – VI-VII
Remember, some of these missions may only be available for a limited time within the game, so make sure to check them out before progressing through the chapters.
So, whether it's the story that captivates you, the side quests that intrigue you, or the cheats that let you blow off some steam, Red Dead Redemption 2 is a game that's not to be missed. Why dilly-dally when there are so many adventures waiting for you? Get on your horse and ride into the sunset, partner!