The Toronto Raptors guard and forward Gary Trent is likely to get traded to the Indiana Pacers in the coming days. The Raptors changed their trajectory more than once this summer. They entered the offseason with the plans of blowing their roster but they did not. Then, they tried to acquire the likes of Damian Lillard and James Harden but dropped the idea and went back to what they had planned in the first place. But they are yet to trade either OG Anunoby or Pascal Siakam.
The Raptors are likely to keep their stars now, but their financial books are messy, and it is hard for them to keep everybody on their roster. If they want to keep their key players, they need to get rid of other contracts. Should they start the process by trading off Gary? The Pacers have shown interest in the player, and it is expected that they will make an offer for him. Can they land him this season? Here is all the information you need about the trade between the Toronto Raptors and the Indiana Pacers involving Gary Trent.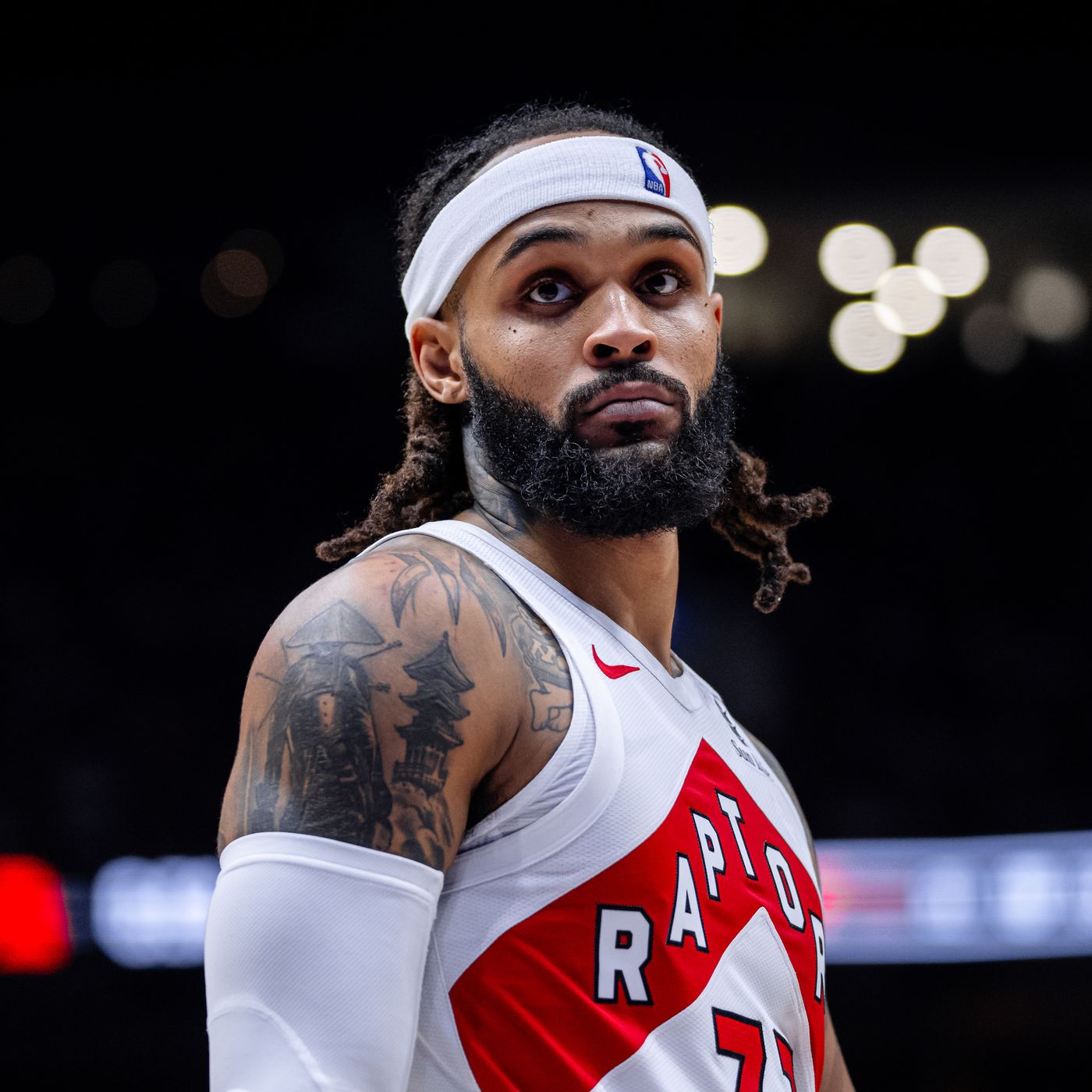 What would the Pacers offer for Gary Trent?
The Pacers are expected to offer Buddy Hield and one second-round pick each from the years 2024 and 2027 in exchange for the Raptors' #33. There are a lot of questions considering the salaries of the two players if this trade goes through. The contract details would be a thing to keep an eye on.
.@Raptors set franchise record with 44 assists in 142-113 win over Detroit!

Pascal Siakam: 23 PTS, 7 REB, 6 AST
Scottie Barnes: 17 PTS , 7 REB, 9 AST
Jakob Poeltl: 16 PTS, 10 REB, 4 AST
Dennis Schroder: 17 PTS, 7 AST
Gary Trent Jr.:18 PTS, 3 AST
Precious Achiuwa: 12 PTS, 5 AST,… pic.twitter.com/q69YGudlCG

— NBA Canada (@NBACanada) November 19, 2023
Why would the Raptors trade-off Gary Trent?
The Raptors are looking for some cap relief by doing this deal. Their players are due an extension soon, and this deal would help them free up space. They are getting some capital in return as well, which would be an added bonus.
Darko Rajakovic says the #Raptors need do a better job of finding Gary Trent Jr. shots:

"He's such a shooting threat….Those type of players are really important to any team." pic.twitter.com/dUgcMRVmlV

— Adam Laskaris (@adam_la2karis) November 18, 2023
Why would the Pacers like to sign Gary Trent?
Hield wants more than what the Pacers are willing to offer, and he is unlikely to extend with the Pacers. Trent is a much better player than Hield when healthy, and that is why the Pacers would like to take this risk.
Will the Raptors be able to clear their books before the extension deadline? How ill is the Pacers lineup? We'll keep you updated.