In a highly-anticipated memoir titled Pageboy, Elliot Page, the renowned actor known for their role in Juno, has unveiled a series of stunning revelations about their life. Among these revelations is the revelation of a secret relationship with actress Kate Mara.
Page, who was 36 years old at the time, discloses intriguing details about their previously undisclosed relationship with Kate Mara in the book. At the time, Mara was involved with The Social Network star Max Minghella when Page developed romantic feelings for her.
An Unexpected Connection
The relationship between Page and Mara began to blossom in 2014 while Page was occupied with filming the superhero movie X-Men: Days of Future Past. In his book, Page shares a heartfelt sentiment, stating,
"The first person I fell for after my heart was broken was Kate Mara. She had a boyfriend at the time, the lovely and talented Max Minghella."
During that period, Page had just come out as gay and was in a phase of self-exploration and healing. It remains uncertain whether there was any overlap between Mara's relationship with Minghella and her connection with Page. However, Page reveals that Mara expressed her ability to love two people simultaneously, sharing the sentiment,
"I never thought I could be in love with two people and now I know I can."
A Supportive Journey
Page recounts how Minghella, who was in a relationship with Mara at the time, was supportive of her exploring her feelings for Page. The timing of their relationship coincided with Page's public announcement of being gay, adding an element of exploration and vulnerability to their connection.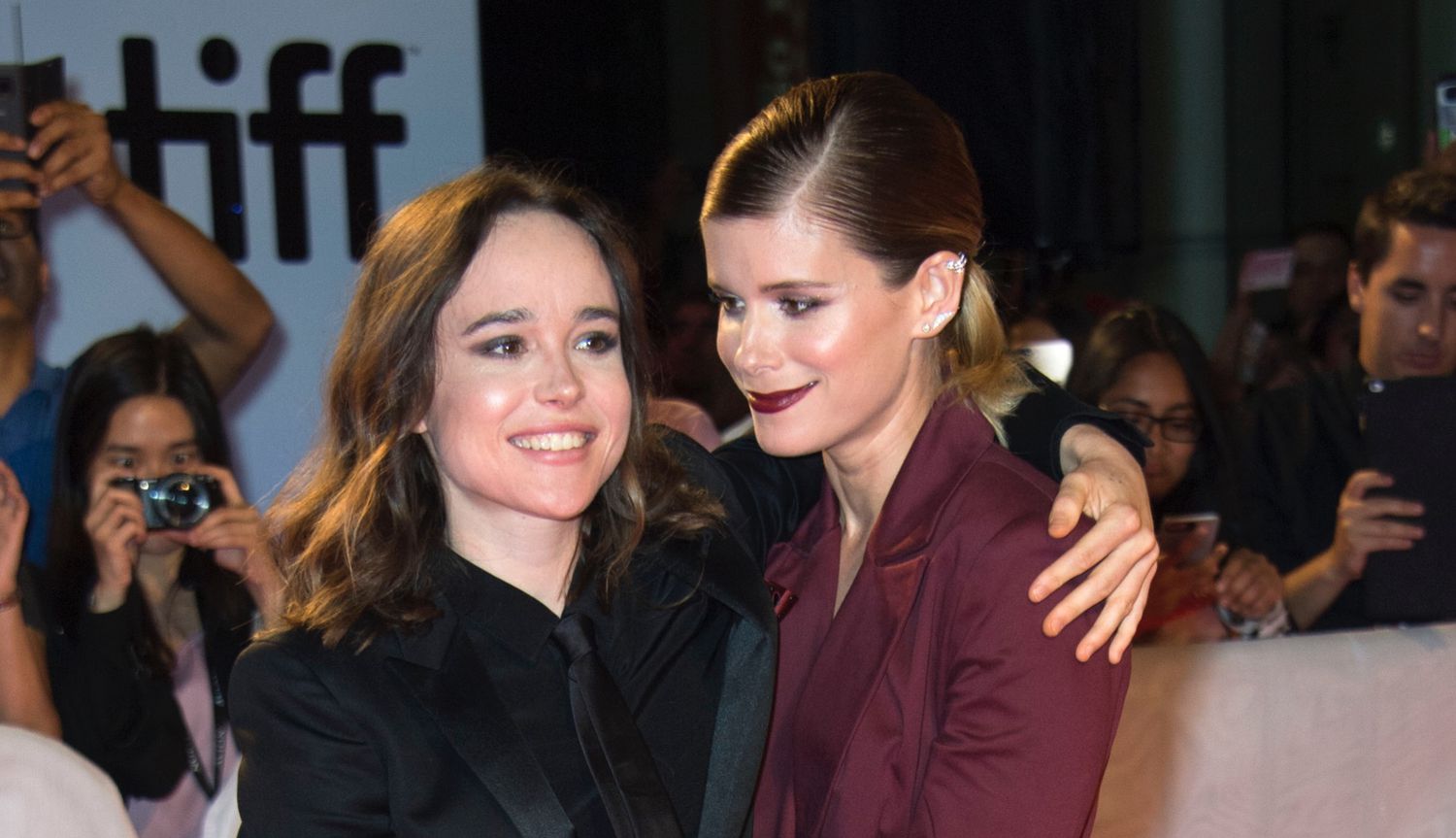 Initially known by their birth name and identity as Ellen Page, the actor came out as a gay woman in 2014 during a speech at the Human Rights Campaign's 'Time to Thrive' conference. In December 2020, Page embraced their true self and came out as a trans man, sharing their new name and specified pronouns.
Despite their past relationship, Page and Mara, who is now married to actor Jamie Bell since 2017, remain close. Page reveals that Mara has read their book and will join them at a book event in Los Angeles this month, emphasizing their enduring bond.
Elliot Page's memoir, Pageboy, sheds light on their personal journey, offering a glimpse into the complexities of relationships, self-discovery, and the resilience of human connections. The disclosure of their secret relationship with Kate Mara adds an intriguing layer to Page's narrative, providing a deeper understanding of their experiences and emotions.
A Journey of Self-Exploration and Healing
Elliot Page's journey towards self-discovery and acceptance has been a remarkable one. Born as Ellen Page, they gained prominence with their breakthrough role in the critically acclaimed film Juno. However, behind the scenes, Page was grappling with their own identity and navigating the complexities of their personal life.
In 2014, while filming X-Men: Days of Future Past, Page found themselves falling for actress Kate Mara. At the time, Mara was involved in a relationship with Max Minghella. Page's book, Pageboy, details the emotional turbulence they experienced during this period.
Page describes Mara as the first person they fell for after having their heart broken. Despite Mara being in a committed relationship, Page couldn't help but develop strong feelings for her. The circumstances were further complicated by Page recently coming out as gay, adding an extra layer of vulnerability and self-exploration to their connection.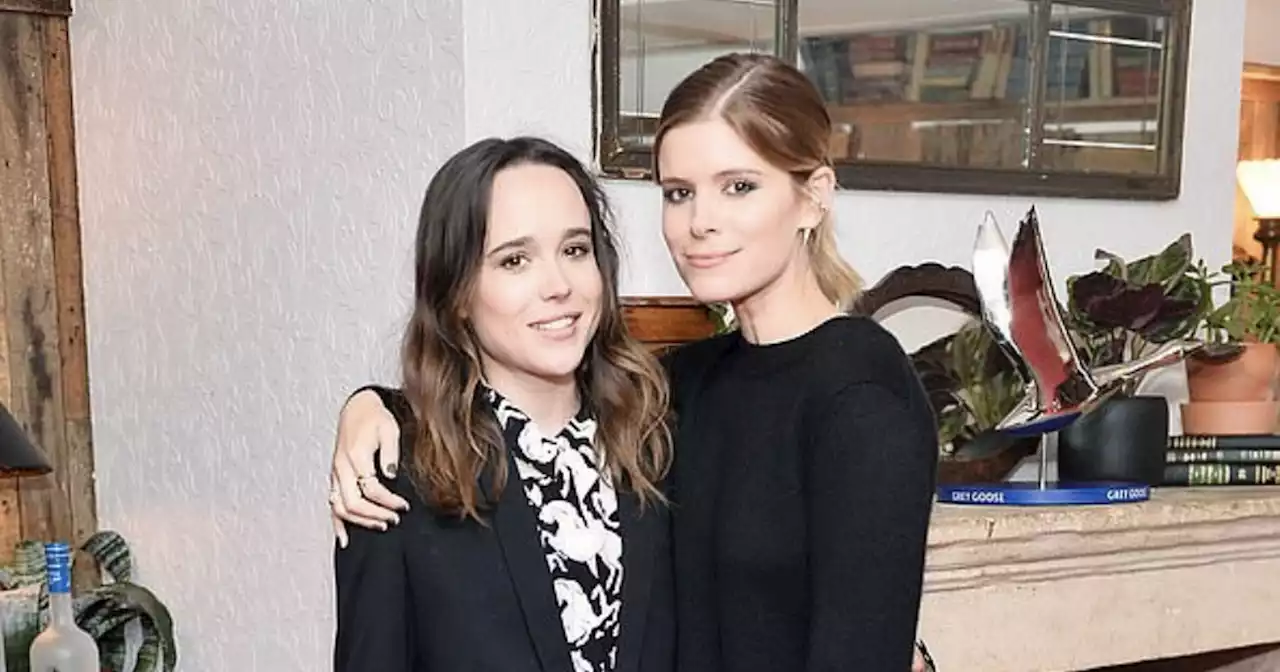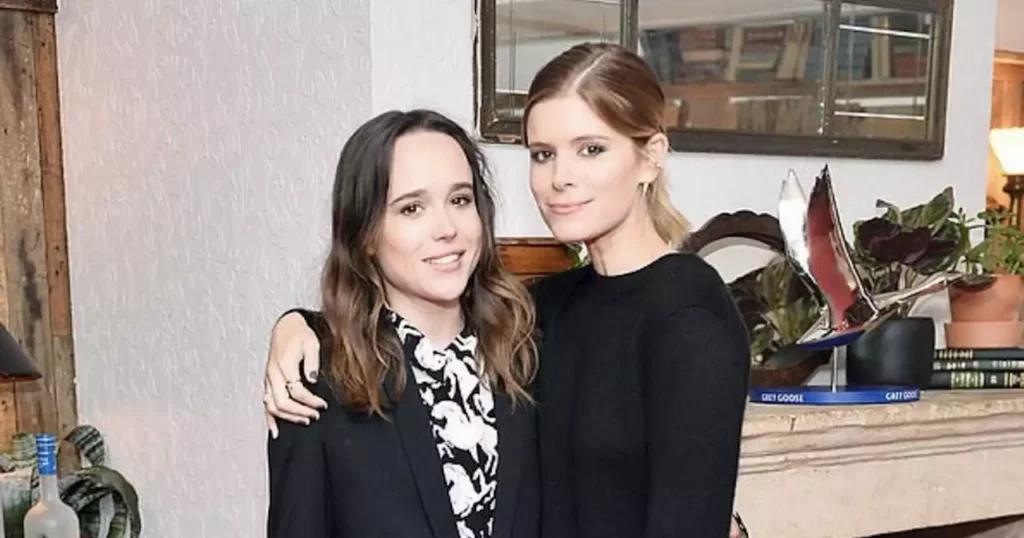 Page's memoir offers an intimate insight into the struggles they faced during this time. They share Mara's confession that she never thought she could be in love with two people until she met Page. This revelation highlights the complexity of human emotions and the capacity to love beyond conventional norms.
Throughout their life, Page noticed a recurring pattern in their romantic relationships. They admit to being attracted to individuals who are emotionally unavailable, leading to a rollercoaster of emotions. Page reflects on the allure of such connections, the rush of serotonin, and the subsequent disappointment when the relationship inevitably ends.
Despite the challenges, Page and Mara managed to maintain a close bond over the years. Mara, who is now married to actor Jamie Bell, remains supportive of Page's journey and has even read their memoir. The enduring connection between Page and Mara demonstrates the resilience of friendship and the ability to navigate complex emotions.
Page's public coming out as a trans man in December 2020 further adds to the layers of their personal narrative. Their decision to embrace their authentic self and share their new name and pronouns exemplifies the courage and strength they possess.
The disclosure of their secret relationship with Kate Mara adds an intriguing dimension to Page's story. It sheds light on the challenges faced when love transcends societal expectations and the bravery required to navigate such uncharted territories.
Elliot Page's memoir, Pageboy, serves as an inspiration to individuals going through similar journeys of self-exploration, acceptance, and finding their true identity. By sharing their story, Page encourages others to embrace their authentic selves and find strength in their unique experiences.