When the Anthony Joshua vs Andy Ruiz Jr fight happened, no one really expected Ruiz to defeat Joshua! However, that was quite a twist of fate and the Mexican outperformed his opponent – and by quite an impressive performance! However, now that a rematch between the two has been almost confirmed – it will be interesting to see what the two men bring to the table this time and more importantly, who wins!
Joshua vs Ruiz is going to be quite an exciting rematch, given the story so far. Let us take a closer look at this rivalry!
Dreamt of the Ruiz Joshua rematch. Ruiz dropped him but AJ came back and wobbled him. Just as AJ was gaining momentum, Ruiz dropped him again but landed strikes as he was down and got disqualified 🤔

— Abhinav (@AbhinavMMA) September 24, 2019
Anthony Joshua vs Andy Ruiz Rematch Status Update
The rematch between Anthony Joshua vs Andy Ruiz is more or less confirmed. The date has been set as Saturday, the 12th of December – and the location will be Diriyah in Saudi Arabia. There has been a lot of controversy over the location of the fight as Joshua wanted this to happen either at the MSG or at UK, while Ruiz wanted this to happen in Mexico.
There were also concerns with Saudi Arabia as many criticized the promoters and the fighters for agreeing over the place over the country's human right violations. However, unless something major happens between now and the rematch, the venue is more or less confirmed.
Anthony Joshua is expected to display more agility and athleticism against Andy Ruiz JR after receiving more time to hone his body for the rematch, says promoter Eddie Hearn👀

— way2sports (@way2sports1) September 26, 2019
Who Will Win the Joshua vs Ruiz Rematch?
The rematch between Anthony Joshua vs Andy Ruiz Jr. is expected to be won by Andy Ruiz. A number of people including boxing legend Mike Tyson have commented on it, supporting the champion over the challenger. It will be interesting to see how it goes once this rematch is done with!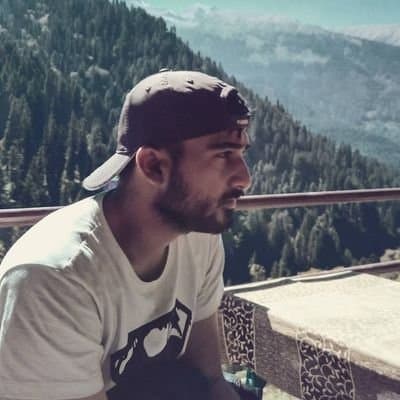 A journalist passionate about entertainment, pop culture, anime, gaming, and celebrity news: with years of experience in writing and reporting, I love to delve deep into the latest trends, information, and controversies surrounding entertainment and celebrity culture. Whether you're a die-hard gamer, an anime fanatic, or love to keep up with the latest celebrity news, I've got you covered.