We usually have some requirements that we hope they will meet when we start looking for that special person that will make us feel butterflies in our stomachs and make us fall in love with them every day. One of those has a similar age to us. This is an important factor for many people, but not for others.
The case of Michael Douglas and Catherine Zeta-Jones is the other way around. They never cared about age. To this day, Douglas and his wife are one of the most stable couples in Hollywood.
Bright Side wants to tell you how they became the best example of why a large age difference can't stop love because their love story is still going strong 20 years after it started.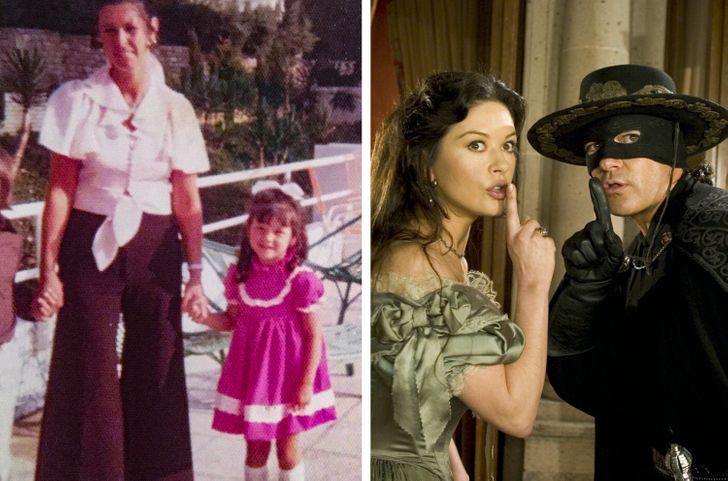 She began her career when she was 15 years old. She was popular in her home country of the United Kingdom when she was on the TV show The Darling Buds of May. The world knew her name in 1998 after her role in The Mask of Zorro. She met the man who would become the love of her life, actor Michael Douglas, at an event where she was promoting the film.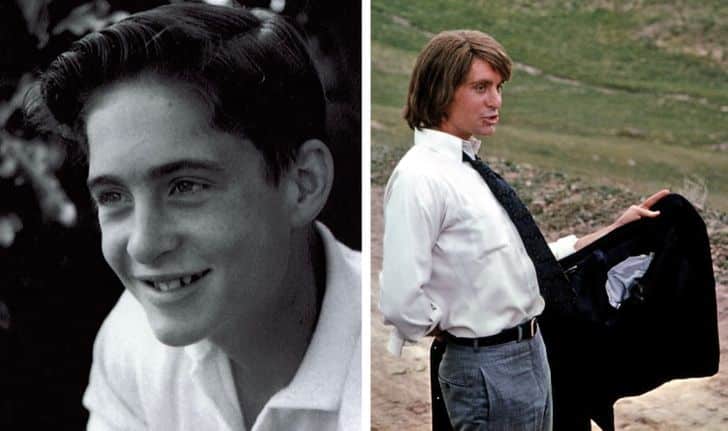 He was born 25 years earlier on September 25. Douglas spent his childhood on film sets when he visited his father. He lived with his mother and he began to love movies and chose acting as a profession despite his father not liking it. He founded his own film production company, Big Stick.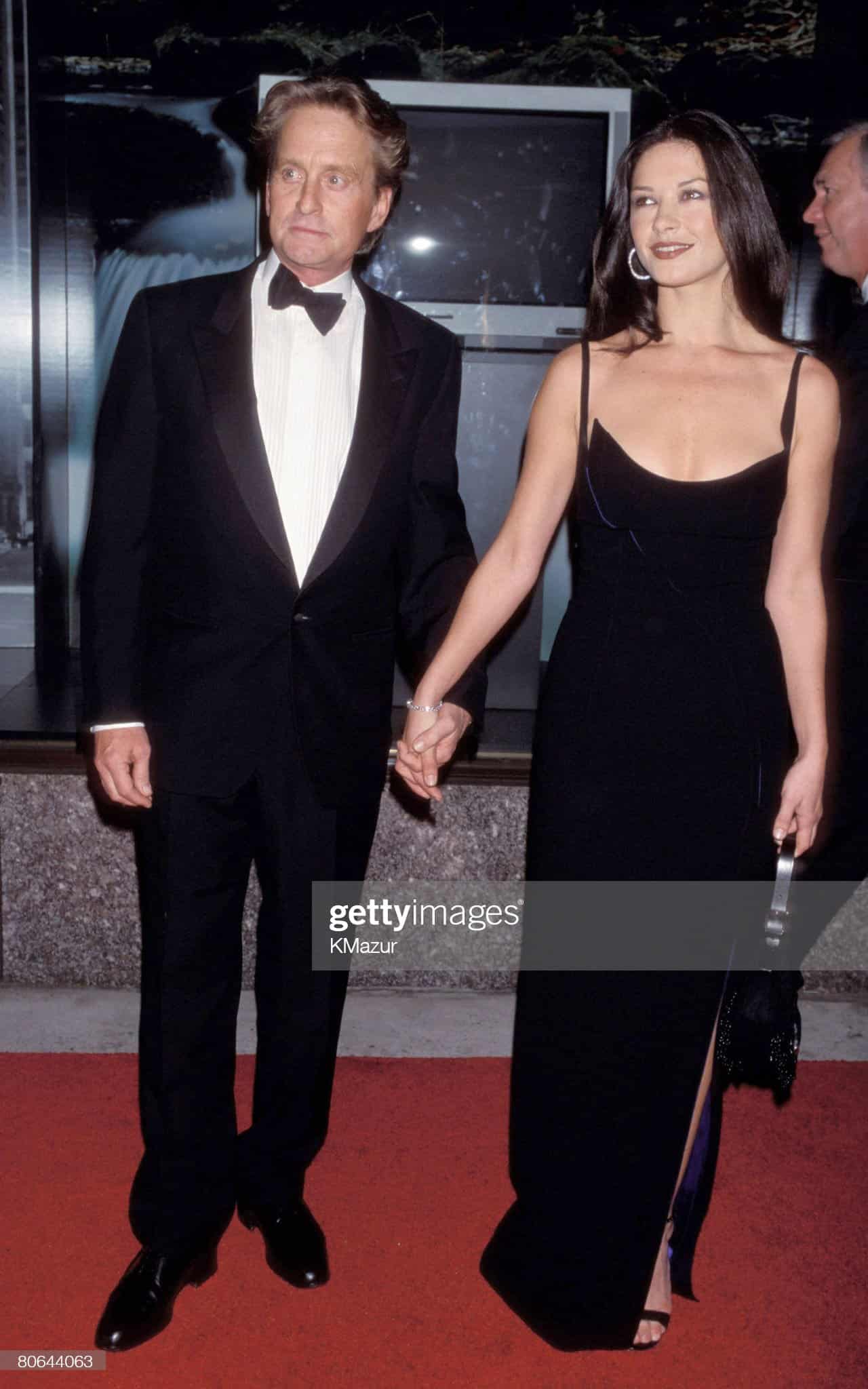 The life of the actress changed in 1997. She moved to the United States to immerse herself in Hollywood and got the role of Elena in the masked swordsman movie.
Her future husband was just around the corner as she reached new heights. After seeing her in a film, Douglas wanted to meet her, but she thought it was for work. "I was going to a film festival and thought Michael Douglas wanted to meet me for work because I knew he was a producer as well as an actor. I genuinely thought that because I was in work mode and I was going to a film festival, and that's where film deals are made. So I never thought, 'Oh my God, he wants to date me.' […] And within hours of meeting me, he told me he wanted to father my children. So I presumed this was not for a job."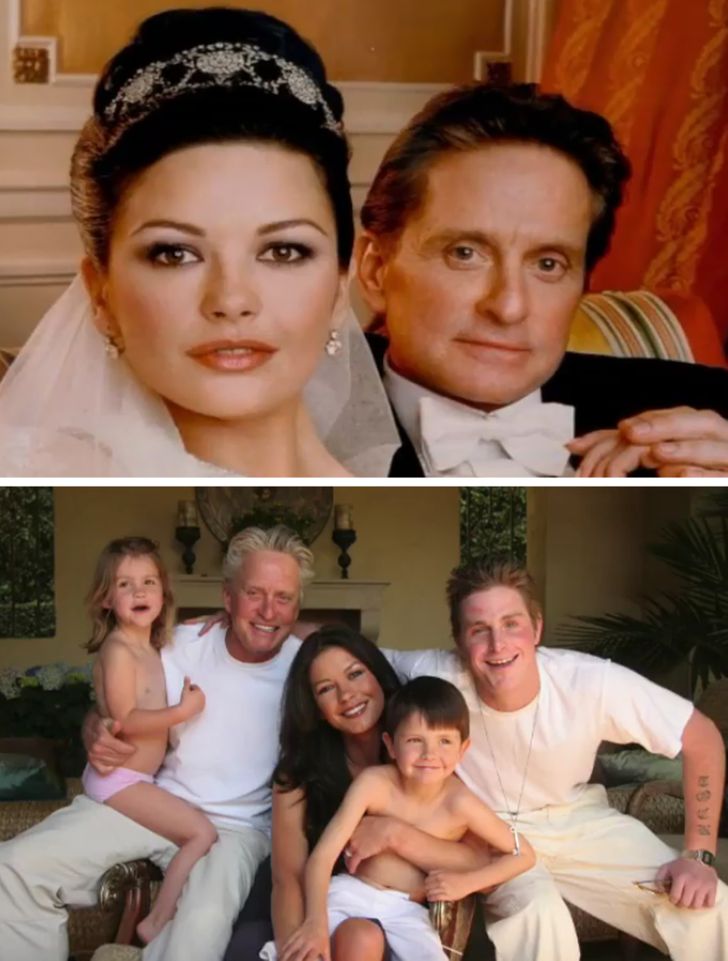 Douglas insisted that they become friends over the phone as their busy schedules did not allow them to be in the same cities. The friendship was strong and eventually turned into a romantic relationship.
They said "I do" in November 2000 at a grand wedding at the Plaza Hotel in New York, where they not only celebrated and sealed their love forever but also started their family, as 3 months earlier she had given birth to their first child, Dylan. The actor's oldest son from a previous marriage joined the family with the little boy. The portrait of the family was completed in 2003 with the arrival of Carys.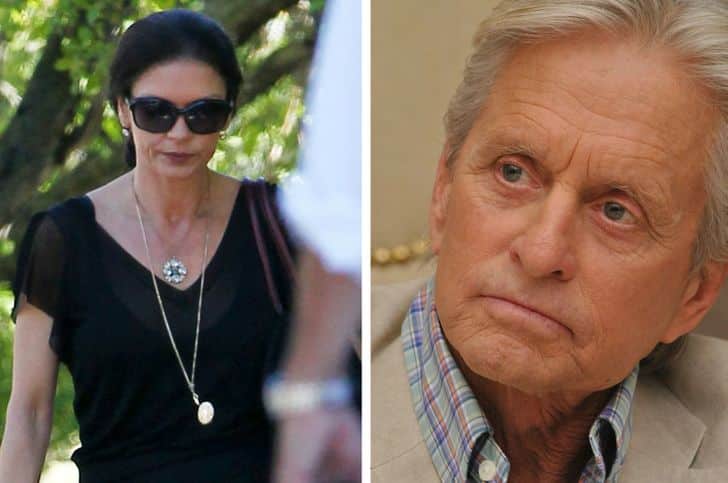 There is always a moment of conflict in the best love stories. The actor was diagnosed with throat cancer. He was able to beat it. Zeta-Jones was shaken by Douglas' condition and was struggling with her mental health. She was hospitalized for a while after she was diagnosed with the disorder.
Those tempestuous years were trying for the two of them, so they chose to part ways to assess things and work on their marriage.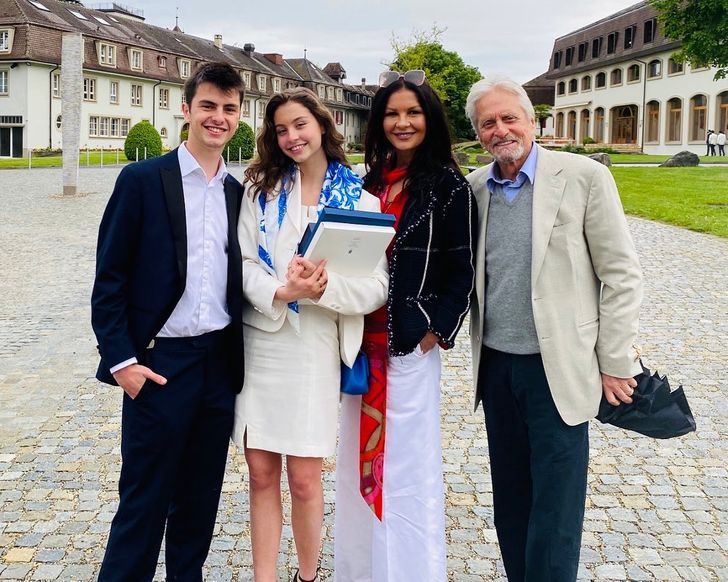 Their separation was a way to make them stronger because love can overcome any obstacle. "It took work on both our parts," Douglas said. "I don't think there's much chance of fixing a relationship if one of you is already out the door. I think we're both mellower and wiser". He also said that they are in a very open relationship and that transparency is a very important factor for their family. "We share everything around the table. I think that way you clear the air and everyone knows what's going on," he said.
It might be one of the secrets to keeping the relationship and family going, with children that are now young adults, and the eldest already providing them with 2 grandchildren.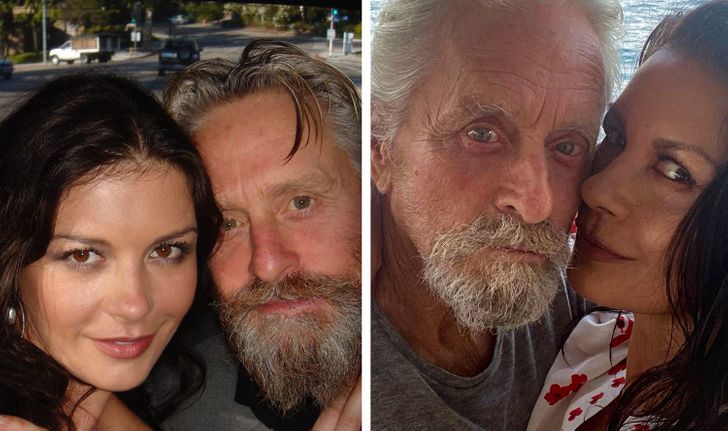 She admitted that the older she gets, the more similar they become, as she feels the 25-year gap between them is getting smaller and smaller.
Even though they are two and a half decades apart, that was never a problem. "Historically, older men and younger women have been together. But suddenly you get to a generation where it becomes strange. When my mother talked to me about men and things in life, she never really emphasized age. And it's so funny because Michael and my parents are the same age, and when they see us together, they don't even question that there's a 25-year difference," she said. She said that her husband never made her feel like they were different.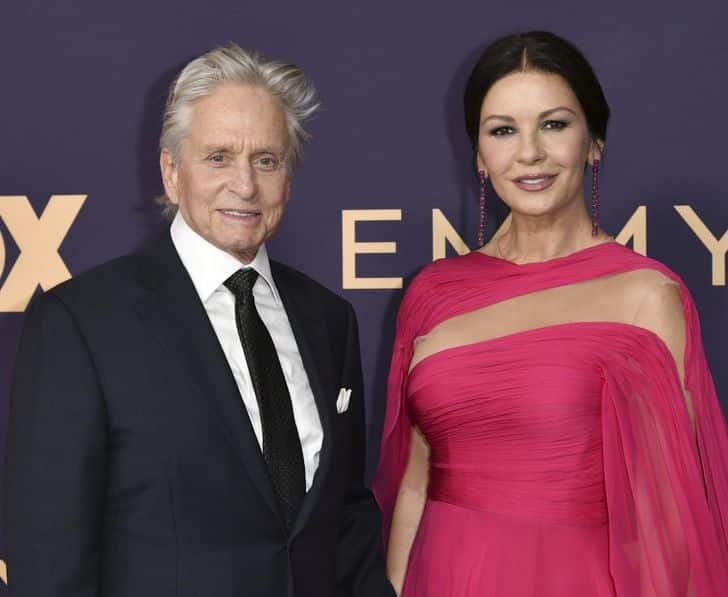 The things and events they dedicate to each other, such as their shared birthday, special dates, and important events in their lives, are shown to us through their accounts. After the worst storms, the sun always comes out, and that age is just a number when there is affection and understanding, as shown by the fact that their family continues to grow and their love is as strong as in the beginning.
What is the biggest challenge for a couple with an age gap? What are the characteristics that your ideal partner should have, even if they are younger than you?