The ideal pair of best friends who fall in love are John Legend and Chrissy Teigen. These two have been together nonstop since the start of their relationship. This has resulted in a solid love and a contented family of four.
Hiptoro considers the tale of this couple to be one of the most captivating. We, therefore, made the decision to learn more about Legend and Teigen's romantic history.
They got to know one another while making a music video.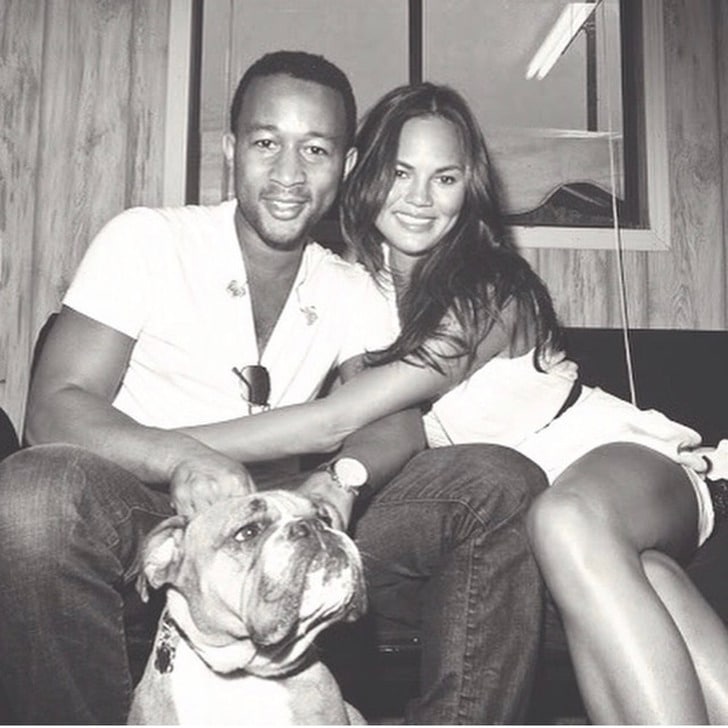 Chrissy Teigen and John Legend first connected on the set of his music video for "Stereo," where she played the love interest and they instantly clicked. Chrissy said, "We did the music video — we were together for 12 hours."
Once they had to say goodbye but were unable to, they spent the remainder of the day together at the hotel. They did not, however, formally begin dating until a few months later. After their initial meeting, Legend embarked on a tour.
The following year, they kept in touch but did not explicitly discuss their relationship.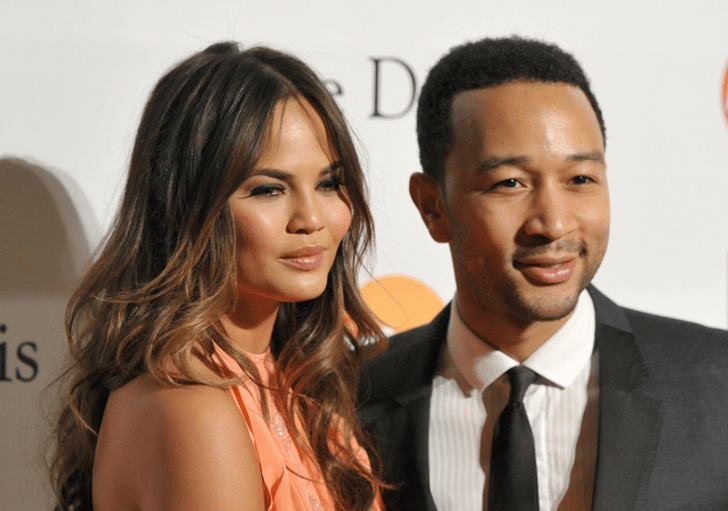 Shortly after the meeting, Legend embarked on a promotional tour for his most recent album, Once Again. The following year, Teigen continued, they exchanged texts and phone calls as she tried to control her jealousy. "I let him be himself for a while," she stated. "The terrible thing you can do is try to lock someone like that up early on and make them think, 'There's so much more out there.''
For a while, Chrissy tried to maintain her composure and avoided enquiring about the specifics of their relationship. Since she had never been conventional, she had never wanted to get married. She was content to be with him, though. For John, it was the perfect time to fall in love with her. He said, ''We were texting a lot, and I started to see her sense of humor.''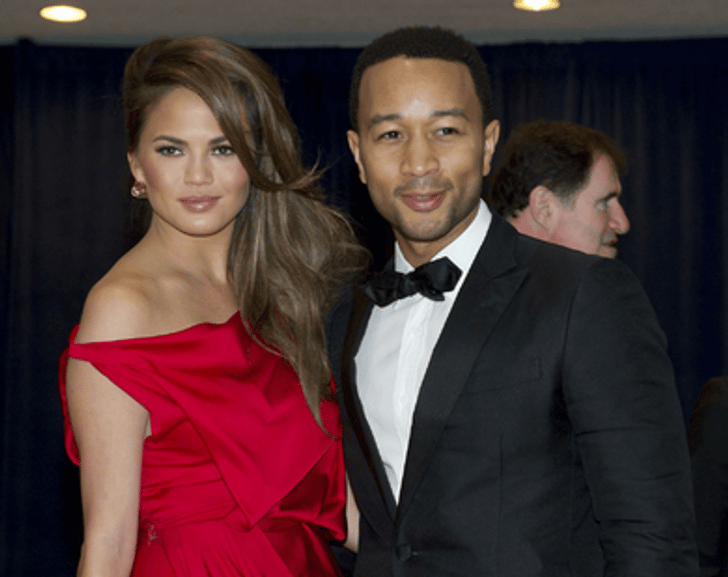 "Once we started spending more time together between tour stops and all this other stuff, we realized we had such a connection," he continued. John wasn't concerned about his connection to her. He said, "When you feel a real connection to somebody, for me, it wasn't nerves — it was more like excitement. 'Oh, this could be great.'"
They briefly split up in 2007, but according to John, it happened even more quickly. He was upset and under a lot of pressure. John was like, '"I can't be in a relationship right now," Chrissy said in an interview. He claims that the stress of potentially having to cancel a show and the fact that he had never been in a committed relationship were the causes of his behavior.
Their first trip together to Italy.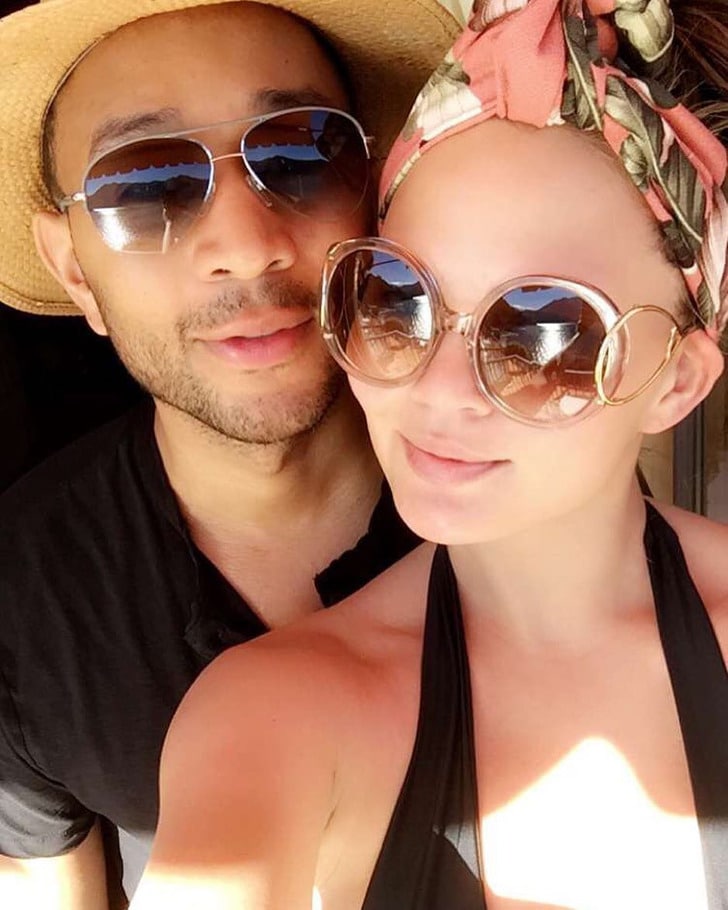 The couple's first trip together, according to Teigen, was to Italy's Lake Como, where they were married and where the All of Me music video was filmed. She came to the realization that she wanted to live the rest of her life with Legend while on that trip.
"Back to where it all began — Lake Como, Italy — first came here in 2007," she captioned a July 2016 Instagram post. "A boat tour guide took us to a little spot on the lake and told us to make a wish. I asked for this to be the man I marry and have children with. I think John asked for the most perfect bite of cacio e pepe. Both came true, and here we are."
Best friends and lovers merged into one big family.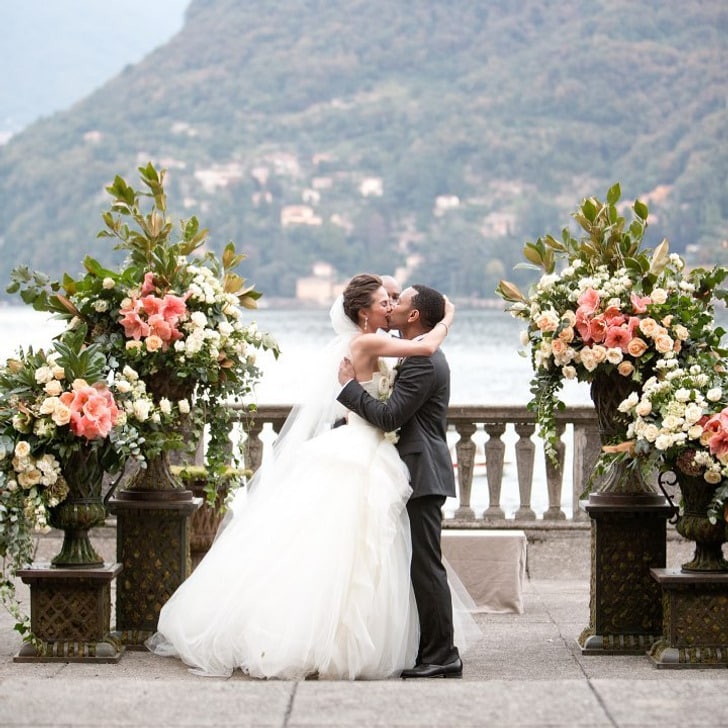 On September 14, 2013, Chrissy and John were married in Lake Como. However, they got hitched in a courtroom in New York City the day before they left for Italy. "We got married after going to a couple of Fashion Week shows at Vera Wang, ironically, who actually did my dress, but we got married at the courthouse right after," Teigen said.
"We are dumb and didn't realize that our Italian wedding would not be recognized unless we had a real ceremony in New York City." In order to capture their relationship in an intimate way and include footage from their wedding, the couple created the album All Of Me. Chrissy claims the first line in the song made her realize it was about her: ''' What would I do without your smart mouth,' so if that's not about me, I don't know what is.''
"I did cry when I heard it. I'm emotional, but like I don't really cry at things like that, so yeah, it was beautiful. And live, it's pretty unreal."
They welcomed their first child in 2015.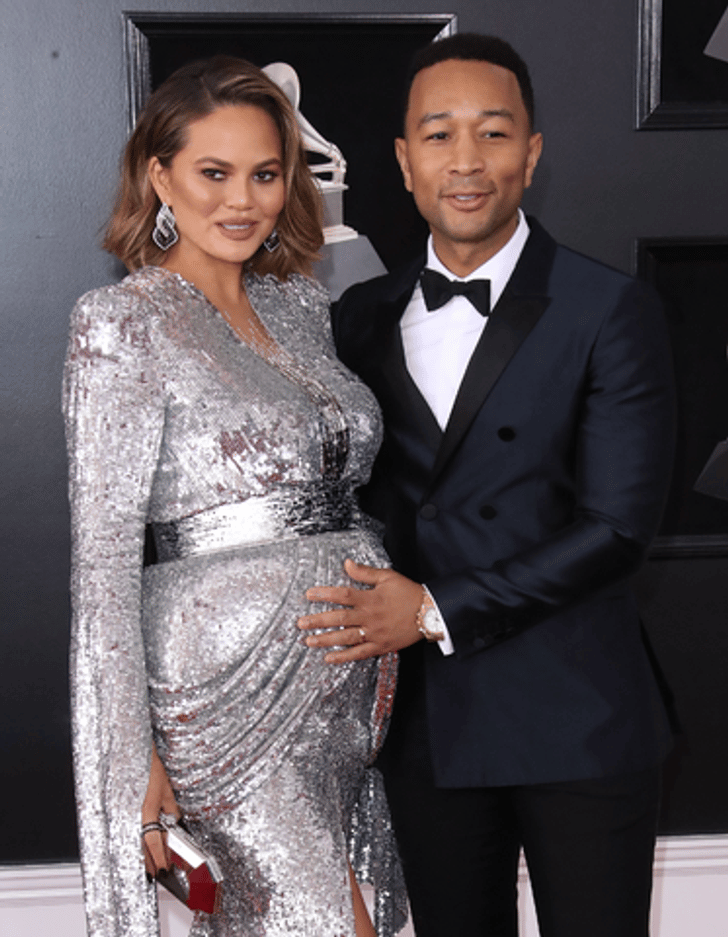 Chrissy expressed her love of children in an interview, saying, "We want a lot of kids," "I would love to have 3 or 4 of my own, and then adopt a few. So basically, I'll be pregnant the rest of my life." Chrissy talked about her struggles with infertility in an interview, and on October 12, 2015, she and John announced they were expecting their first child.
The couple later discussed their decision to use in vitro fertilization (IVF). Teigen described it as "devastating" when their first attempt at IVF failed. (Luna was selected after the first round.) "It's a complete miracle when it works. There are so many people that still struggle, even with access to IVF," she said.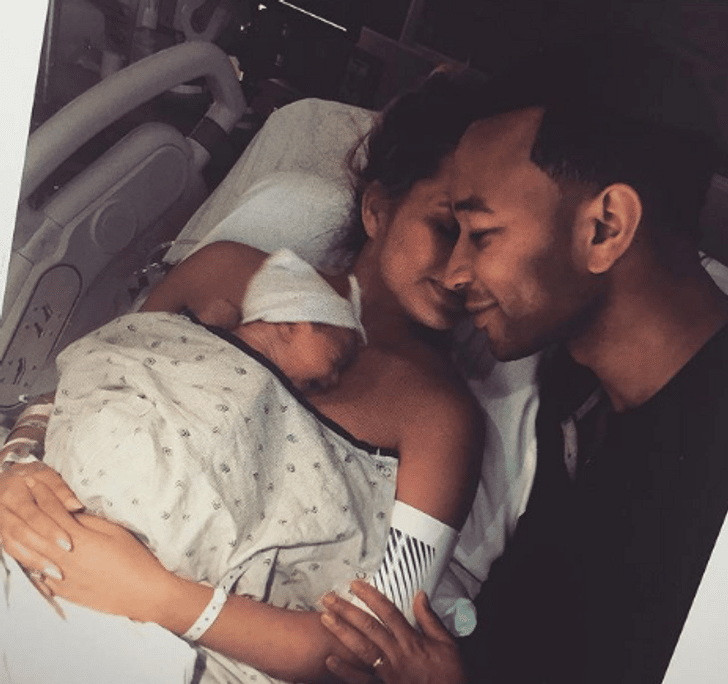 Luna Simone Stephens, their daughter, was born on April 14, 2016, thanks to Teigen. "She's here! Luna Simone Stephens, we are so in love with you! And sleepy. Very sleepy," she wrote. Since then, Teigen has talked about how difficult it was for them to adjust to their new status as a family of three and how she experienced postpartum depression.
After having Luna and working on Lip Sync Battle, where her "job, basically, is to have the best time possible," Teigen wrote in a personal essay that she still didn't feel fulfilled. "I had everything I needed to be happy. And yet, for much of the last year, I felt unhappy," Teigen wrote. She also spoke about their hopes for a larger family and how John supported them during their challenging times.
Chrissy gave birth to their second child on May 17, 2018.
Luna shared the pregnancy news with the world in a beautiful Instagram video in which Teigen revealed she was expecting her and Legend's second child. Later, Chrissy revealed that they were expecting a boy because their IVF procedure only produced a single male embryo.
Chrissy and John want to expand their family.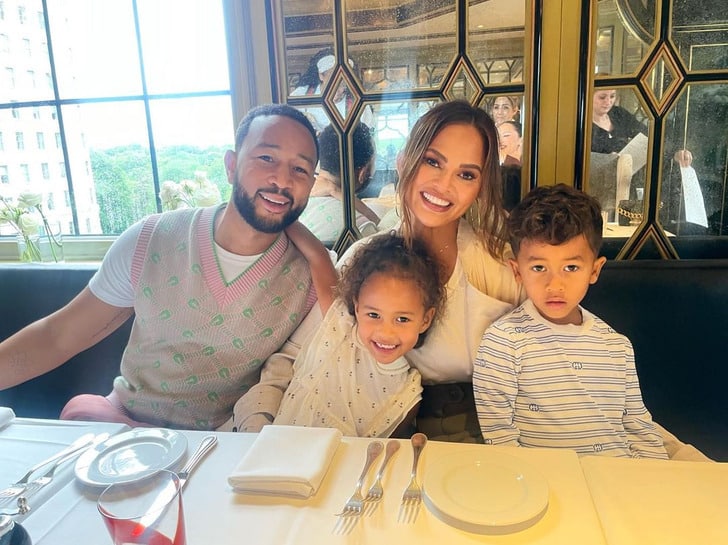 Chrissy and John revealed they are expecting their third child in the music video for John's song Wild. The famous parents are seen playing with their two children at the end of the video, and then a picture of the couple holding Chrissy's rumored baby bump appears!
The good news, however, was short-lived after Chrissy was hospitalized and placed on bed rest. She told everyone that she miscarried due to complications with the pregnancy.
Their fourth child is on the way thanks to Chrissy.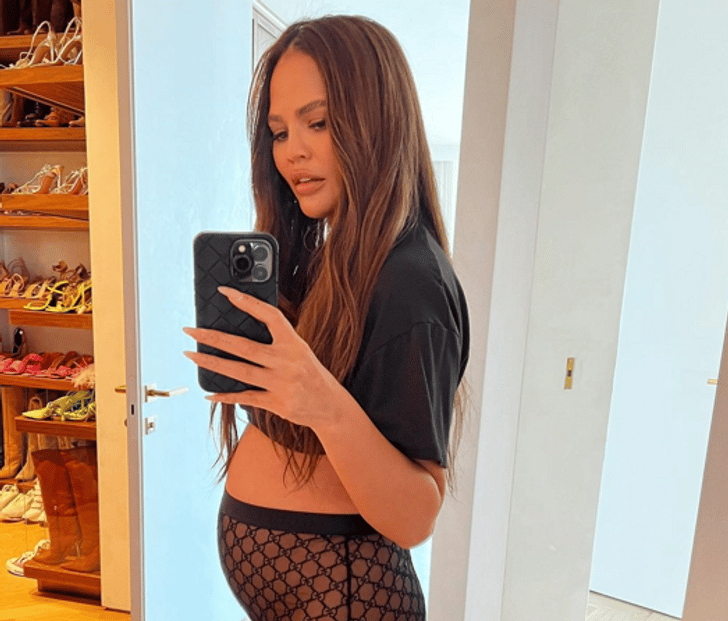 Teigen revealed to the world that she and Legend had tragically lost their third child, Jack, in an accident two years after their loss. She has since been transparent about the IVF procedures she underwent to become pregnant once more. Her candor has contributed to dispelling myths about infertility and giving others the confidence they need to conceive.
The fourth child that the model and singer are expecting together was announced on Instagram. She wrote that joy has "filled our home and hearts again." When she left the doctor's office, she couldn't have been happier, knowing that everything was perfect and beautiful and having the hope that her dream had come true.
They do not let their busy schedules keep them apart.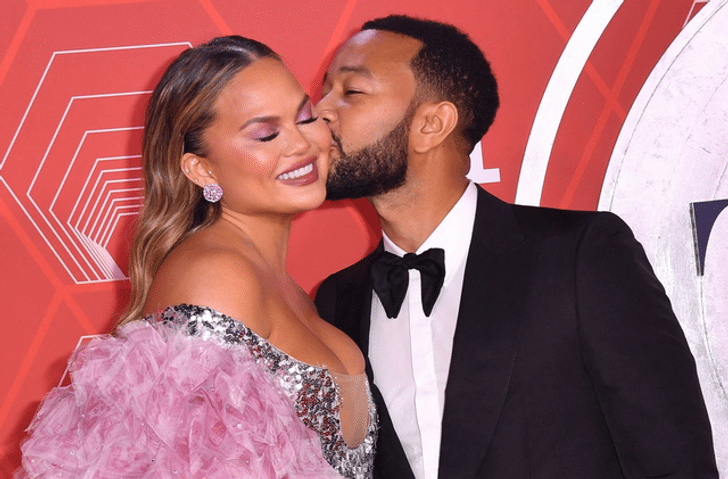 When there is true love, anything is possible. John added that communication with his wife is the key to a long-lasting marriage, saying, "Being considerate, listening to your partner, and making sure their needs are met, also using therapy if needed." They consequently develop and benefit from one another.
He also used the occasion to tell Chrissy he was happy with her and to reassure her that "any of the differences we have or arguments are just so minor and minuscule compared to all the great times we've had together," adding that they have a "great life together and are so happy with what they've built."
How did you first meet your significant other? How does a relationship last for a long time?