US viewers will be able to see episode 4 of The Last of Us on February 5, Sunday, at 9 PM Eastern and 6 PM Pacific Time on HBO and HBO Max.
Here is all you need to know before you watch Episode 4.
The Last of Us Episode 3 recap: "Long Long Time"
Before we get into the recap of episode 3, here is where you can read the recap for The Last of Us episodes 1 and 2. Episode 3 opens with a shot that tells us where Ellie and Joel are stationed. The loss of Tess weighs down on Joel, and he is still in mourning. Joel must keep all his feelings aside and get Ellie to Bill and Franks's place as soon as possible.
Joel and Ellie find a clicker that is crushed under something heavy and screeching. They restock their supplies like fresh toilet paper, clean clothes, and deodorant among other things. After they head out, they find a mass grave of people killed by soldiers. They were not let into the Quarantine Zones (QZs), either because it was too full or they were suspected to be infected. The gruesome situation of this pandemic world is seen.
Bills town
We are taken back to 2003 when the pandemic started. We meet a man named Bill, played by Nick Offerman. Everyone in Bill's town runs away or dies. He opens a secret bunker below his house with a stack of guns and barrels of sulfuric acid. He also installs a bunch of security cameras and their feed. Bill sets out to build his little heaven amid the chaos. He loots the gas station for oil, steals a bunch of stuff from Home Depot, and sets out a bunch of booby traps outside his house. As he eats his dinner, he watches them go off on the infected humans and enjoys it.
He lives in his little fortress for four years, as he hates people. A man named Frank, played by Murray Bartlett, runs away from the Baltimore QZ and stumbles into one of Bill's traps. Bill lets him out after testing for infection, and Frank tells him the OZ is gone and no one survived. Although Bill initially refuses to help Frank, he still offers him a shower and a set of new clothes. He also cooks him a good home meal. Frank thanks him for providing this heaven and offers to play the piano for him but does so badly. Bill shoes off in front of him by playing the love song "Long Long Time" by Gary White. He eventually opens up to Frank about being gay and they both share a tearful kiss.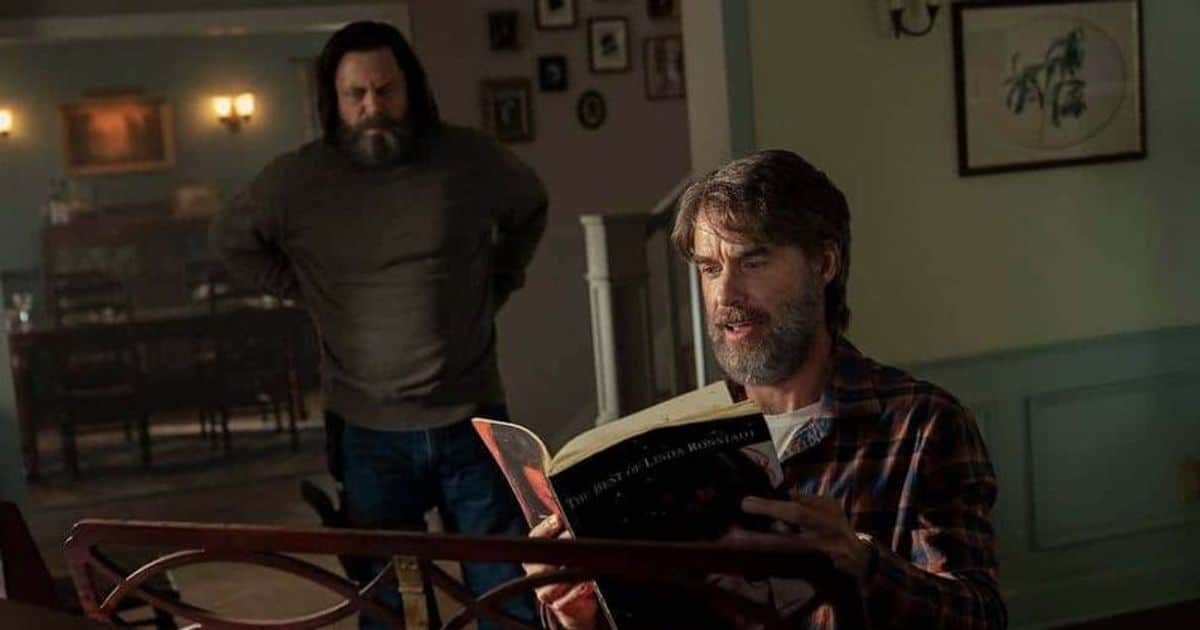 Long, Long Time
Frank decides to stay and never leaves. They decide to spend the rest of their life together in this little heaven. Frank urges Bill to make their surroundings more beautiful. He also urges Bill to find more friends through the radio. Bill is reluctant to put his little heaven amid the pandemic under jeopardy. Frank finds Tess and Joel on the radio and invites them over for food. This is sometime in the year 2013 of the series. They make friends and also some smuggling arrangements and leave.
We get to see a little montage of Frank and Bill living a happy life and growing old together until sometime in 2023. Frank is weak because of an undiagnosed illness, and they decide to spend one last day with each other. They plan a happy day and, at the end of it, drink a bottle of wine infused with a lethal dose of sleeping pills. They go to sleep one last time.
Joel and Ellie find the house weeks later. Joel maneuvers his way through the traps and finds a note with a key. Bill wrote the note to Joel. It reads, "I used to hate the world, and I was happy when everyone died, but I was wrong because there was one person worth saving, That's why men like you and me are here. We have a job to do, and God helps any motherf****** who stand in our way."
Joel is devastated by this. Three of his closest companions are all dead, and he steps aside to take a moment. They help themselves to the artillery that Bill and Frank left behind before heading out. Joel finds Bill's car in the garage, and they head out to find Tommy, a Firefly. His base is in Wyoming and maybe Tommy can help find the place where they are working on a cure.
Best episode of The Last of Us so far
This episode diverts itself away from the game much more than the previous ones. It went all out on the love story of the couple. The dialogues capture the dynamic between Bill and Frank completely. The creators remained faithful to the game so far. However, the change in the story of Bill and Frank in Bills town makes it clear that the series will stand alone from the game.  It is considered the best episode so far in the whole series.
The Last of Us episode 3 will probably go down in history as one of the greatest episodes of television ever made.

Holy Shit. #TheLastOfUsHBO pic.twitter.com/31I0e5HJca

— keyurrajput (@jalebiiifafdaaa) January 30, 2023
The Last of Us Episode 4: "Please hold my hand" runtime and plot
The last of us episode 4, unlike the episodes before, will only be 50 min in length. It is the shortest episode to date for the series. The focus will shift back to Joel and Ellie and their journey toward finding Tommy, Joel's brother. There are rumors of Lamar Johnson making his debut as Henry, and Keivonn Woodard might appear as Sam.
If they stay true to the game, which they have done so far, we will see Joel and Ellie fight through more Crackers in Pittsburgh. They should come across Sam and Henry who will guide them to their hideout. The episode will air this Sunday on HBO and HBO Max for US people and in other countries, you can watch it on Disney+. In the UK you can watch it on Sky Atlantic 9 and stream on NOW.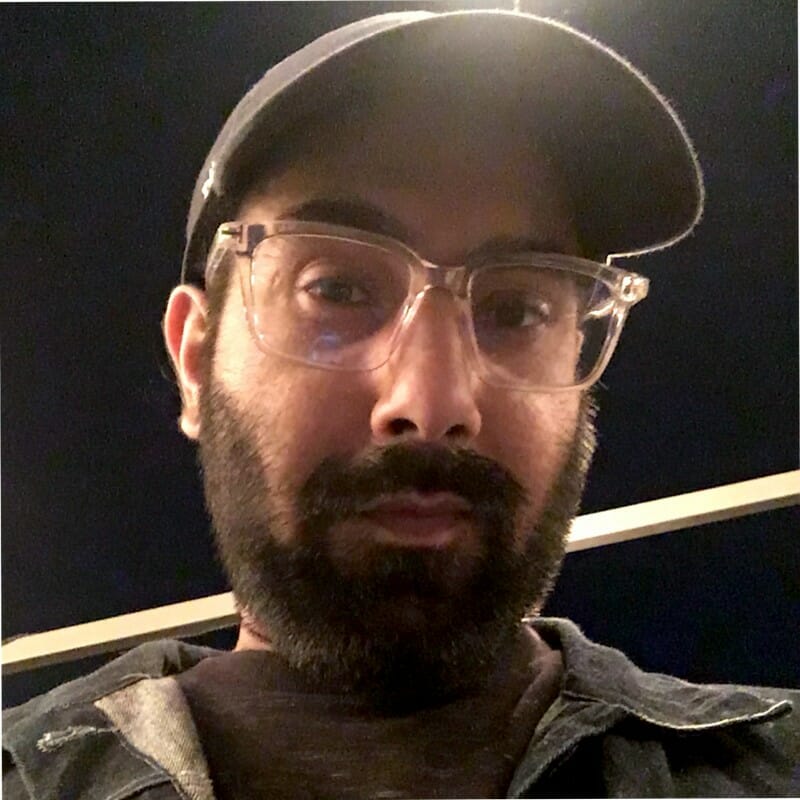 Fascinated by everything that goes beep. Strong passion for music, tech, and all things Marvel.