Nancy, played by Natalia Dyer, would like to end up with Robin, played by Maya Hawke.
Since the fourth season of the show aired, fans of the show have been shipping RoNance, saying they would love to have a girlfriend.
The most recent season of the sci-fi blockbuster saw Nancy in a love triangle with Jonathan, who she is in a relationship with, and Steve, who she briefly dated in season one.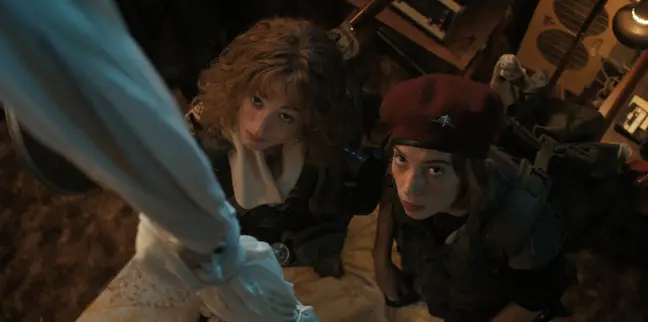 Nancy and Robin's chalk and cheese chemistry were one of the most endearing aspects of the fourth season of Stranger Things.
In a new interview with Tudum, she admitted she would be down for a Nancy-Robin hook-up. "I noticed that there's a lot of RoNance shipping as well. I love Nancy having a girlfriend. It's nice."
The actor said that Nancy is more likely to end up with Jonathan or Steve.
"There's a lot of things going on, and I don't know if that sort of high school romance thing is as important as everything else.
"These are people, again, who all really care about each other and have a shared experience."
She added, "But, yeah, I think there are things about both Steve and Jonathan that Nancy really likes."
In real life, she is in a relationship with Charlie, who plays Jonathan on the show, but she is much more secretive when it comes to her love life.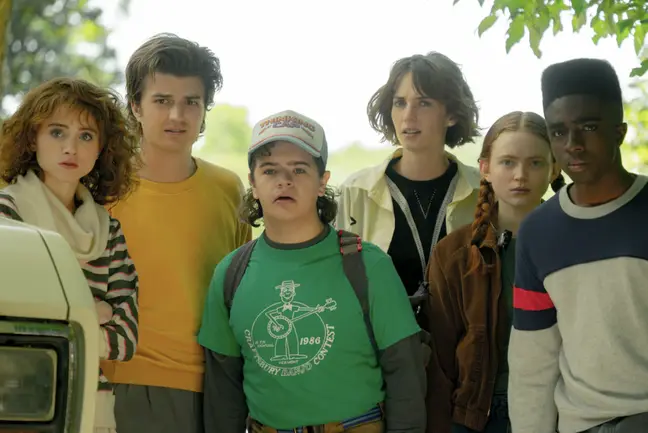 In May, she said she didn't understand why people asked about her relationship with Heaton. "I'm always curious as to why it comes up. Why do people want to know about it?"
She added: "I think it's a natural instinct to want to know more about the people who are on your screens for hours, about what they're like in real life.
"[But] now that I've experienced the other side of it… It sounds so cliche, but I'm just a person, too.
"Some people are very good about being open and sharing, and other people feel a little more comfortable holding some things for themselves."
She admitted to the outlet that working with her partner has been special. "It's an understanding that would be hard to replicate. It's an indescribable thing."