Kim Kardashian's ex-boyfriend Ray J claims that Kris Jenner, Kim's mother and "momager," forced them to record three sex tapes before deciding which one to make public.
Following Jenner's lie detector test on The Late Late Show, which revealed she was telling the truth when she said she had nothing to do with the release of her daughter's sex tape, Ray posted a number of tense Instagram videos today (September 11).
The singer, whose real name is William Ray Norwood Jr., rants about the famous family for more than an hour in the Instagram videos, adding fuel to the argument over whether Kim Kardashian's sex tape release was planned to increase her visibility.
You can view a portion of the videos below where Ray claims to have "evidence" of a contract for three sex tapes:
According to Ray J, Kris requested three different versions of the sex tape and picked the one that would be most advantageous to Kim when made public.
He said in one of the Instagram videos:"[Kim's] momma made me go and shoot [the other two videos] for safety
"She watched it motherf**ker and said 'We're gonna go with the first one cause it's better, it gives my daughter a better look than the second one I made y'all go and do'. But you watched it?"
Even though Ray J has long maintained that Kim and her mother helped release their infamous sex tape in 2007, his ire seems to have grown after Kris said she had nothing to do with the release of the tape on The Late Late Show with James Corden.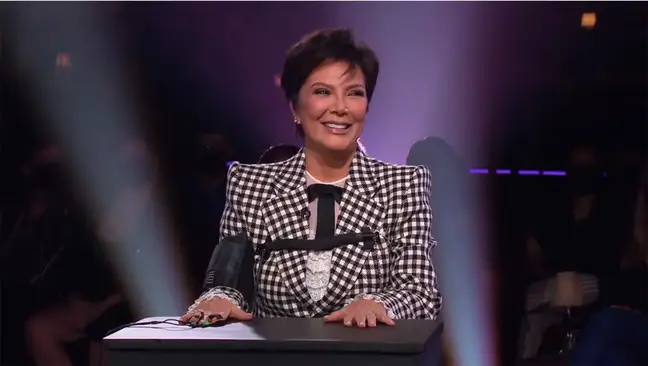 Hooked up to a lie detector on the talk show, Kris calmly refuted the allegations before the device revealed that she was telling the truth.
On Instagram, Ray J launched a protracted tirade against the Kardashian family, especially Kris, and vowed to keep leaking "the truth" along with supporting documentation.
He also said the following about John Grogan, a polygraph examiner: "John Grogan is a fake.
"This is the dude Kris Jenner had taken her lie detector test to make me look like a liar! And what's more sad is the network allowed it to happen!"
He then asserted that he would file a defamation lawsuit against all parties involved in the talk show segment.
The representatives of John Grogran and Kim Kardashian were contacted for their opinions on the matter. An agent for Kris Jenner declined to comment.