LeBron James, an undeniable force in the NBA, continues to captivate audiences and fellow celebrities alike with his prowess on the basketball court. Even at 38, the 4-time NBA champion is not just playing; he's excelling with an average of 25.5 points, 8.3 rebounds, and 6.3 assists this season. His influence reaches far beyond the hardwood, inspiring millions, including prominent figures like rapper DaBaby.
DaBaby's Top-5 NBA Players: A Blend of Skill and Personal Favoritism
Recently, DaBaby appeared on the Club Shay Shay Podcast, hosted by NFL icon Shannon Sharpe, where he revealed his list of Top-5 NBA players. Topping his list was none other than LeBron James, with DaBaby even humorously noting he'd learn Russian if LeBron played there. This comment not only highlights LeBron's wide-reaching impact but also showcases DaBaby's playful yet profound admiration for the Lakers' star.
But DaBaby's list didn't just stop at LeBron. He included the likes of Damian Lillard, Stephen Curry, and, rather surprisingly, Draymond Green. Green, known more for his defensive prowess than being a typical Top-5 candidate, reflects DaBaby's personal connections influencing his choices. The inclusion of both Giannis Antetokounmpo and Kyrie Irving, despite the limitation of five spots, further emphasizes the difficulty in narrowing down such a list in today's talent-rich NBA.
The Challenge of Choosing the Top-5 in Today's NBA
DaBaby's list, while unique, underlines a broader challenge faced by fans and analysts alike: selecting the top players in a league brimming with talent. Notably missing from his list were Kevin Durant, Nikola Jokic, and Joel Embiid, all of whom are making significant impacts this season. This omission is not a slight but rather a testament to the depth of talent in the league.
From seasoned veterans like LeBron and Curry to emerging sensations like Victor Wembanyama and Chet Holmgren, the NBA is a showcase of generational talent. It's an exciting time for fans, with the opportunity to witness some of the greatest basketball players nightly.
lebron woke up feeling 17 again

— hates ᵕ̈ (@weluvhoess) November 20, 2023
LeBron James: More Than Just a Player
LeBron's influence on and off the court cannot be overstated. His performance continues to defy age-related expectations, inspiring not just fans but fellow athletes and celebrities. DaBaby's willingness to learn a new language in his honor, albeit said in jest, underscores the reach and impact LeBron has had over his two-decade-long career.
As we watch LeBron lead the Lakers and continue to set records, it's clear that his legacy extends far beyond the boundaries of the basketball court. He's not just a player; he's an icon, a role model, and a source of inspiration for millions, including stars like DaBaby.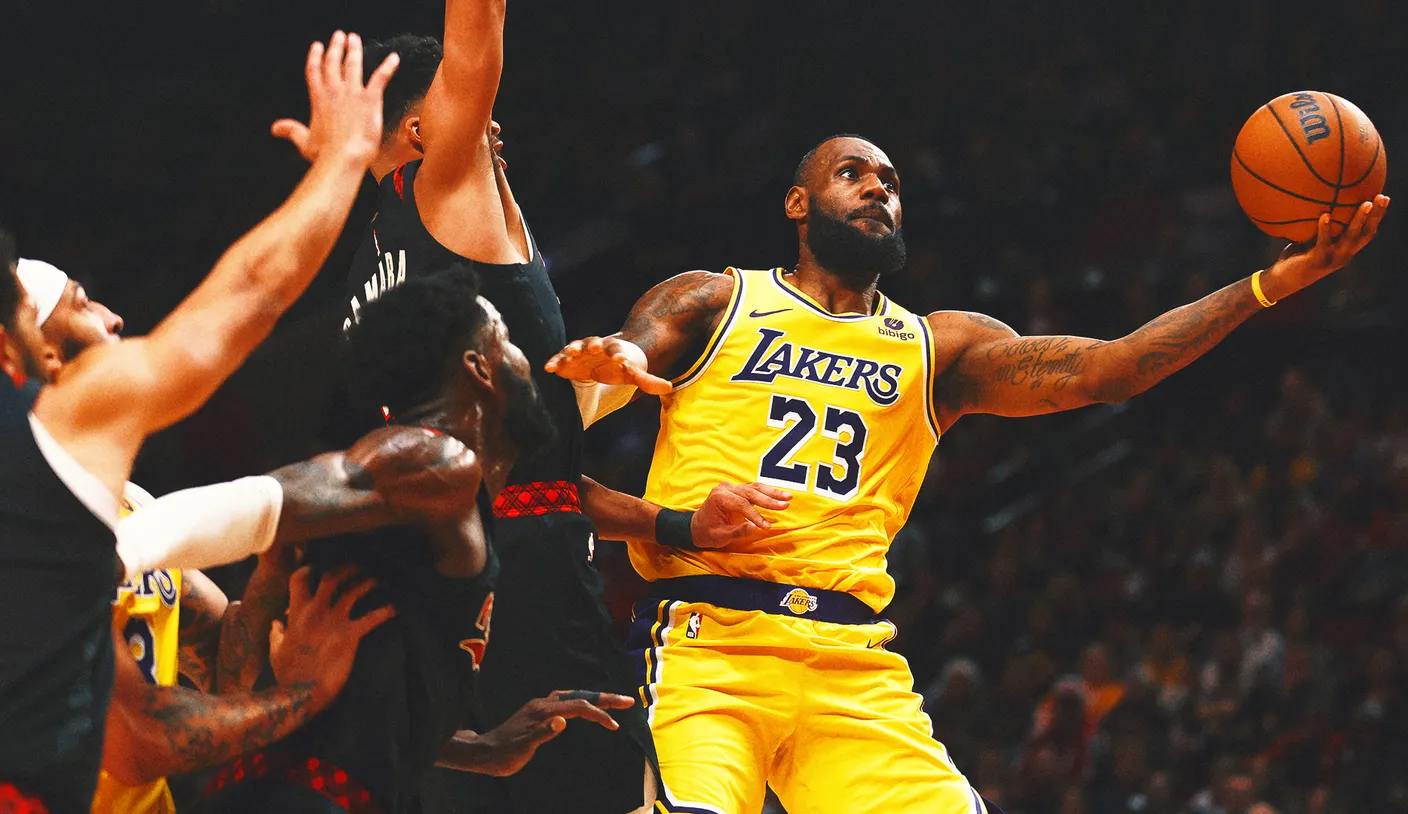 Conclusion
In a league as competitive and talent-packed as the NBA, choosing the top players will always be subjective and challenging. But what remains indisputable is the influence and awe that players like LeBron James command, transcending sports and touching the lives of people across various spheres, including music and entertainment. As the NBA continues to evolve, it will be intriguing to see how these influences and interactions continue to shape the cultural landscape.