NFL Hall of fame 2019 is here, and eight legends of the game will be added to the Pro football hall of fame. All those players will give the biggest achievement in the NFL by inducting them into the Most elite league.
The ceremony will be conducted after two days of the 2019 NFL preseason game between Broncos and Falcons. Here are a list of NFL stars to be added to the hall of fame, event schedule and ways to live stream it.
List of Hall of Fame Players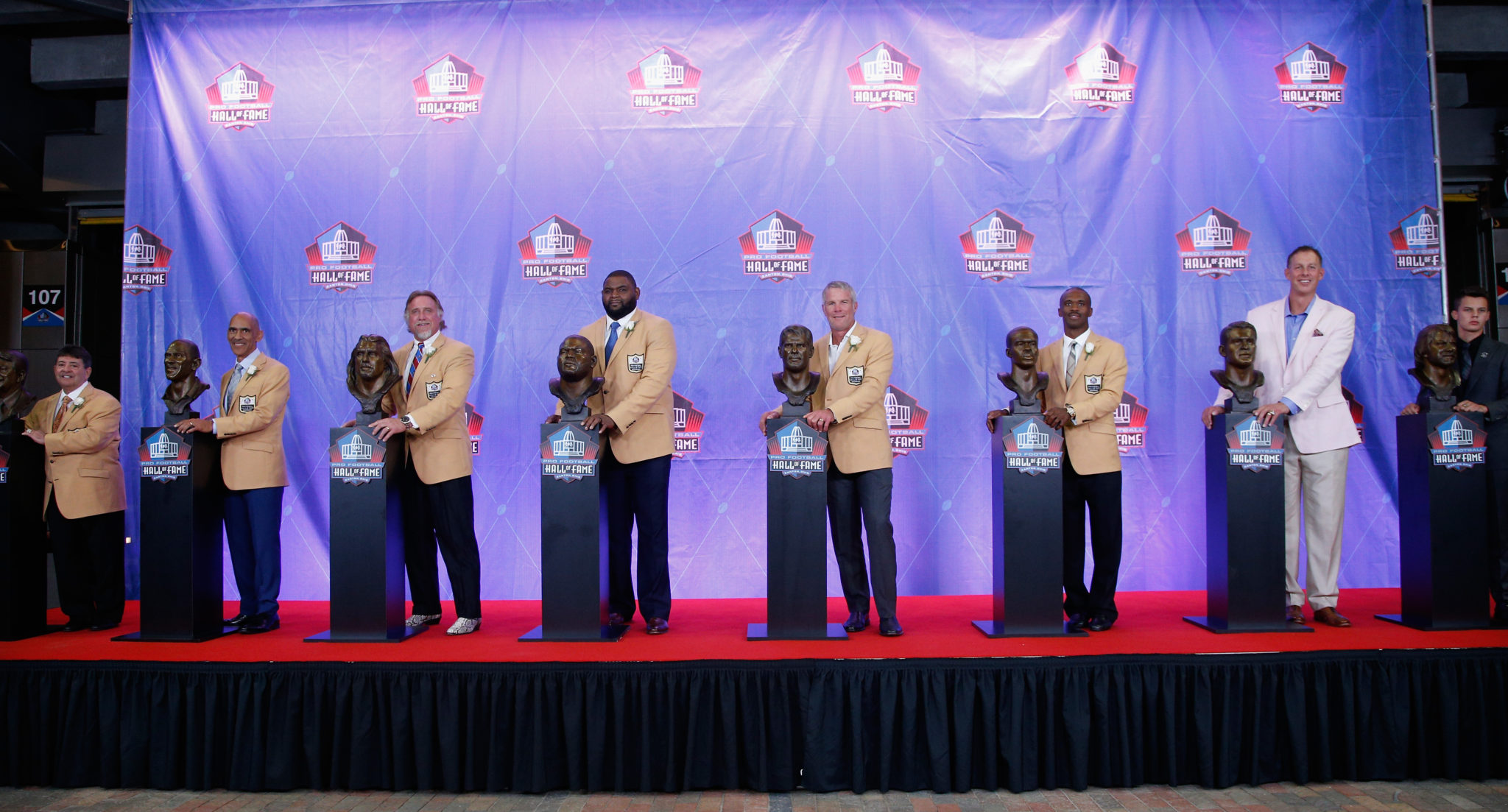 Every year NFL gives the honor to 8 of the best players for their contribution to the game. Golden jackets and Bronze boots are worn by the hall of Famers to be the part of the ceremony. Here are the names of the players who will be awarded the NFL hall of fame 2019 honoraries.
Contributor: Gil Brandt
Safety: Johnny Robinson
Center: Kevin Mawae
Contributor: Pat Bowlen
Cornerback: Ty Law
Safety: Ed Reed
Cornerback: Champ Bailey
Tight end: Tony Gonzalez
Venue, Schedule and Watch Online
The hall of fame ceremony will take place on Saturday, August 3 at 7 pm EST. Venue for the event is the Canton Hall in Ohio State. The whole event can be live-streamed on ESPN and NFL Network. One can use any of the streaming service device like fubo TV, Sling Orange, YouTube TV, PlayStation Vue, etc. to subscribe to the given sports network.
In high school, I had my first game/scrimmage on the Hall of Fame field against Canton McKinley. Fast forward years later, tonight, I'm about to have my first NFL game on the same damn field. Funny how life is sometimes. Truly a blessing to be back in Ohio.

— Dre'Mont Jones (@TheOfficial_80) August 1, 2019
.@TwentyER is certified GOLD #PFHOF19

📸: @benliebenberg // @NFL pic.twitter.com/vJ6bY9xd2J

— Pro Football Hall of Fame (@ProFootballHOF) August 3, 2019
The absolute GOAT, @TwentyER, is officially a NFL Hall of Fame member.

Congratulations, Ballhawk. You're a living legend, and the best player the #Ravens ever had.

— ᴍɪᴄʜᴀᴇʟ ᴛᴇʟꜰᴏʀᴅ 🇮🇪 (@LateRoundCorner) August 3, 2019
Trey Wingo, Chris Mortensen, and Jeff Saturday will be the host for the evening. For those who are not able to watch the NFL hall of ceremony live, a repeat telecast will be aired again on Sunday, August 4 at 5 pm EST on ESPN 2 network.