NFL preseason 2019 will be over soon, and the regular games with real stakes will start. Dallas Cowboys is one of those teams which needs to be ready and even revamp their roster if needed. The Cowboys have some tough choices as they have limited cap space and a lot of players to sign deals.
If Dak Prescott has turned down an offer in the 30 million per year range, which is what I am hearing, then he is nuts. Not a top-five quarterback

— Michael Lombardi (@mlombardiNFL) August 11, 2019
Dak Prescott rejected the $30 million deal from Cowboys and it has changed their entire roster stats. It leaves the Dallas team to make new deals with DaK Prescott, DeMarcus Lawrence, Amari Cooper, Tyron Smith, and Ezekiel Elliott.
DeMarcus Lawrence
DeMarcus Lawrence is one of the best defensive players in the Dallas Cowboys, and they can't afford to lose him. Byron Smith, Jaylon Smith, and Leighton Vander Esch might have better numbers compared to Lawrence, but he plays a key part for the Cowboys. He was responsible for the 24.5 of the team's 71 sacks in the previous two seasons. Since Randy Gregory and Robert Quinn are suspended, the Cowboys needs DeMarcus for the 2019 NFL season.
Madden 20 is so messed up that 90 PU DeMarcus Lawrence is better on PS4 than he is on Xbox. On P4, DLaw can get Edge Threat Elite, which he can't get on Xbox.

— Mark Liu (@themarksman13) August 11, 2019
Amari Cooper
Amari Cooper has proved his value to the Cowboys ever since they traded him in the last NFL season. He is a very talented wide receiver with 725 receiving yards in his tenure with Dallas Cowboys. Cooper was the only reason why the Cowboys got a boost and finished 7-2 in the regular season. Dallas can't afford to lose Amari as no one had ever crossed 700 yards for them in the last four years.
Amari Cooper left practice about 20 minutes ago. He hasn't returned. Didn't appear to be injured

— Jon Machota (@jonmachota) August 3, 2019
Tyron Smith
Dallas Cowboys are one of the best offensive sides in NFL and Tyrone Smith is one of the main reasons for it. Smith has made to Pro Bowl for six consecutive years and also provide running lanes to Elliot and Prescott. The only problem with Smith is that he had been constantly injured during the last two years ad have missed a lot of games. The quarterback had to take seven sacks in the last NFL season while playing for the Cowboys.
There are few left tackles in football who can match Tyron Smith's dominance when healthy! pic.twitter.com/uVidxAvExV

— PFF (@PFF) August 6, 2019
Ezekiel Elliott
Ezekiel Elliot is one of the best players in the Cowboys who is in great demands in the NFL teams. The only problem is that running backs are not that important in the NFL and can easily be replaced. Still, Elliot had an average of 4.7 yards per carry, which is much better than the other running back's in Cowboys average of 2.86. Dallas Cowboys have to think it through as Elliot in other teams could maybe haunt them later.
If I hear another inadequate mind say that Ezekiel Elliot deserves to get paid I'm gonna lay the hammer on them..

No NFL running back deserves to get paid.

You ever see Belichick make that mistake.

— ThePhillyGodfather (@phillygodfather) August 8, 2019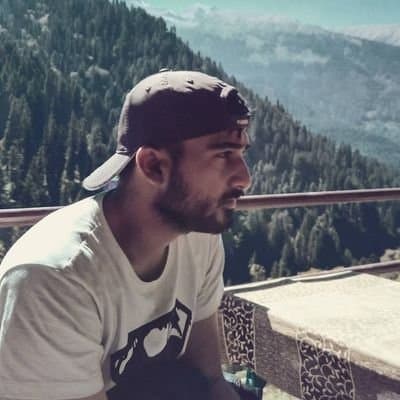 A journalist passionate about entertainment, pop culture, anime, gaming, and celebrity news: with years of experience in writing and reporting, I love to delve deep into the latest trends, information, and controversies surrounding entertainment and celebrity culture. Whether you're a die-hard gamer, an anime fanatic, or love to keep up with the latest celebrity news, I've got you covered.