The New Orleans Pelicans' forward, Brandon Ingram, is likely to get acquired by the Golden State Warriors in the near future. The Warriors are on a dream run. They won the NBA title in 2022, and they came very close to achieving it last season as well. Now, they are set to contend this season as well. But something is missing; even though they are getting results in their favor, they do not look like contenders. They would like to win a title before their golden dynasty ends. Should they acquire a star to make it happen?
The Warriors have enough capital to make a move or two, but they will be forced to rebuild anyway. They would fancy giving themselves a shot and going all in for some quality players so as to strengthen their chances for a title this season. The Pelicans might be interested in sending away some of their players for some capital. Should the Warriors consider it? Here is all the information you need about the trade between the New Orleans Pelicans and the Golden State Warriors involving Brandon Ingram.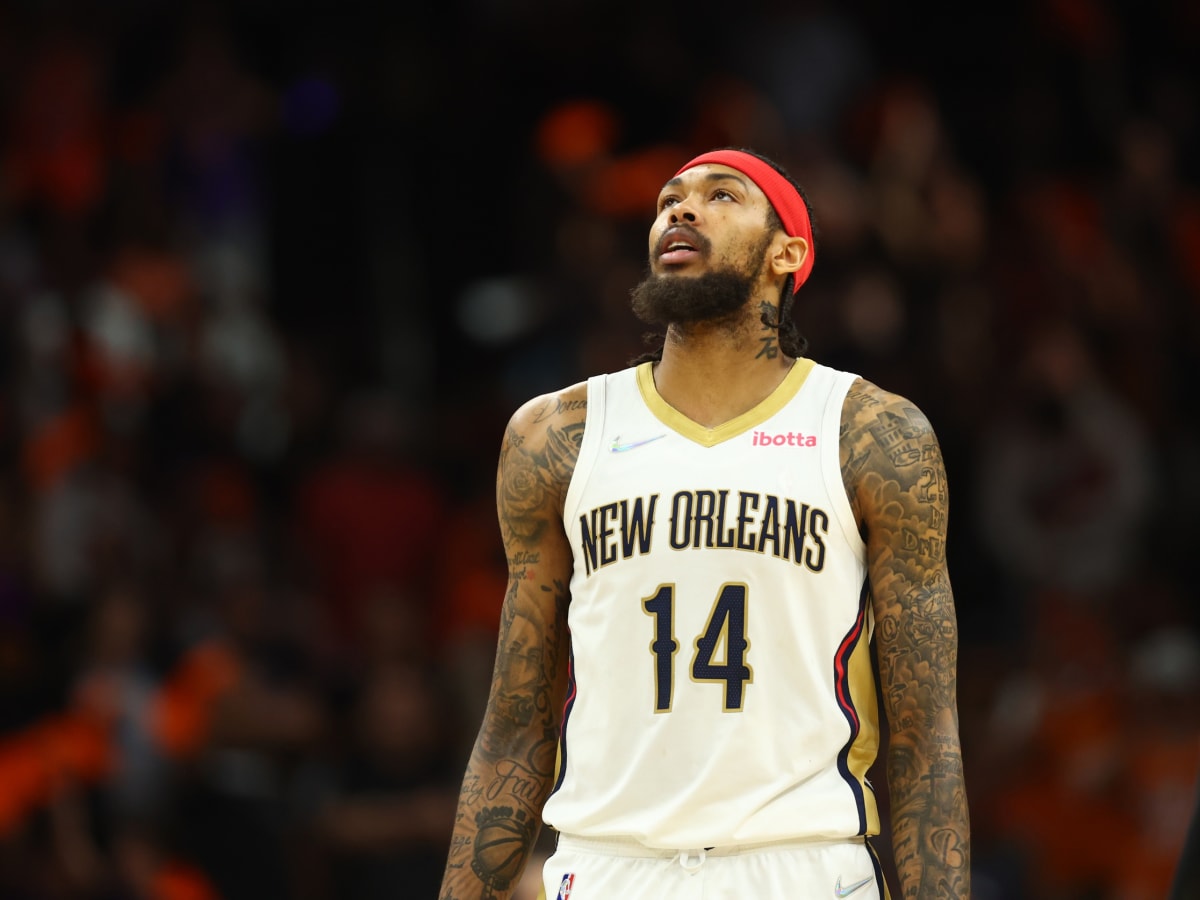 What would the Warriors offer in exchange for Brandon Ingram?
The Warriors are expected to offer Klay Thompson and one first-round pick each from the years 2026,2027,2028 and 2029 in exchange for the Pelicans' #14 and Larry Nance Jr. Should the Warriors put their faith in their current arsenal, or should they go ahead with acquiring a star?
Brandon Ingram is the most efficient midrange scorer in the league (minimum 50 FGA from midrange) pic.twitter.com/LfYJCP37ce

— BIB Hoops🟦 (@BIBHoops) November 15, 2023
Why would the Pelicans trade-off Brandon Ingram?
The Pelicans is a team which suffers the most due to injuries. Zion Williamson is injury prone and so is Brandon. They haven't started the season well either. They might give their core some time rather than going for the rebuild but if they choose to do so, it is a good deal for them.
Brandon Ingram on if he's become more comfortable shooting the 3-ball: "I mean I'm going to have to shoot them. Once I get that going, then it's going to be raising hell after that one."

— Oleh Kosel 🇺🇦 (@OlehKosel) November 18, 2023
Why would the Warriors like to sign Brandon Ingram?
The Warriors know that they can't keep winning forever with the same roster. Some changes are required so as to prepare for the future and consolidate their strength this season. This trade does exactly that for them.
Will the Pelicans wait for results? How will the Warriors line up? We'll keep you updated.