Stranger Things was a rage when it landed on Netflix in 2016. One talent from the critically acclaimed show stood out and it was Millie Bobby Brown. Hollywood was taken aback by her acting and spot-on expressions. Brown is now an A-list celebrity and her relationship life has always been of interest to the media. Now that she's 18 years old, she is exploring more tangents in life. And surprisingly, Millie Bobby Brown is in love. Moreover, it is none other than Jon Bon Jovi's 20-year-old son Jake Bongiovi.
Let's recap their beautiful journey. The two reportedly started out as friends in mid-2021. Well, this theory is plausible as the two are always seen having tons of fun which only comes out of the comfort of being friends prior. Jake, at the time, posted a pic with Brown with a caption that read, "bff" with a heart emoji. While they tried to keep it private and away from the public eye, they couldn't keep it hidden for long. The two made their relationship public in November 2021. To give their fans a taste of their newly-found bond, Brown, and Bongiovi attended the BAFTAs together in March 2022. The Internet BROKE with the news that Brown was now dating.
Millie Bobby Brown is in LOVE!
While recapping 2022, the 18-year-old actress took to her Instagram to hint that she might have her "partner for life." Brown writes, "Endlessly in love with the year I've had! Grateful for my friends, family, donkey (bernard), my doggies, my puppies' teeth, and my partner for life. Here's to another year with you and the wonderful people and animals around us."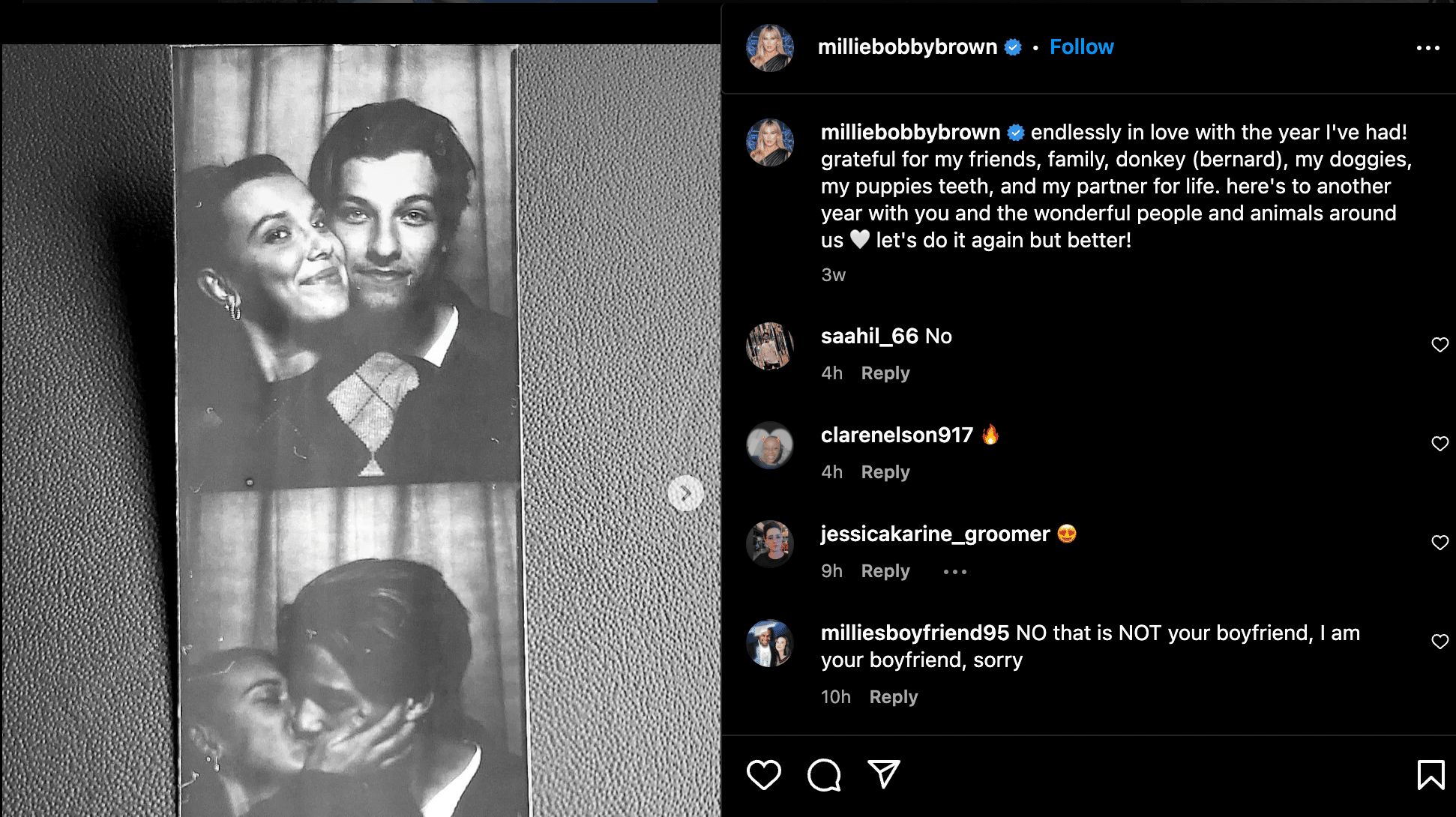 To make matters more interesting, Millie Bobby Brown had a safety net with a Stranger Things co-actor. Brown reportedly had a marriage pact with Noah Schnapps, who recently came out as gay. Brown says, "We said if we're not married by 40, we'll get married… because we'd be good roomies. Completely platonically, we'd be really good roomies." She continued, jokingly, "No kids though because I could not deal with a child of yours!" And Schnapps agreed, saying, "That's my deal-breaker." The pact is officially invalid as Brown is voyaging with Jake and Schnapps is out living his best life.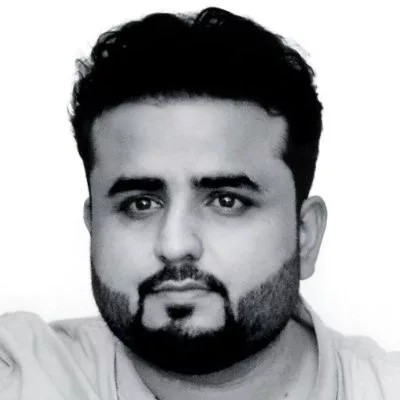 A passionate writer and journalist specializing in entertainment, pop culture, anime, gaming, and celebrity news. With a love for all things entertainment, whether sharing breaking news or offering in-depth analysis, I'm committed to providing high-quality content that entertains and informs.