More than $18 million has been raised for the people of Ukraine thanks to the generosity of the stars.
It comes after the two of them pledged to match up to $3 million in donations.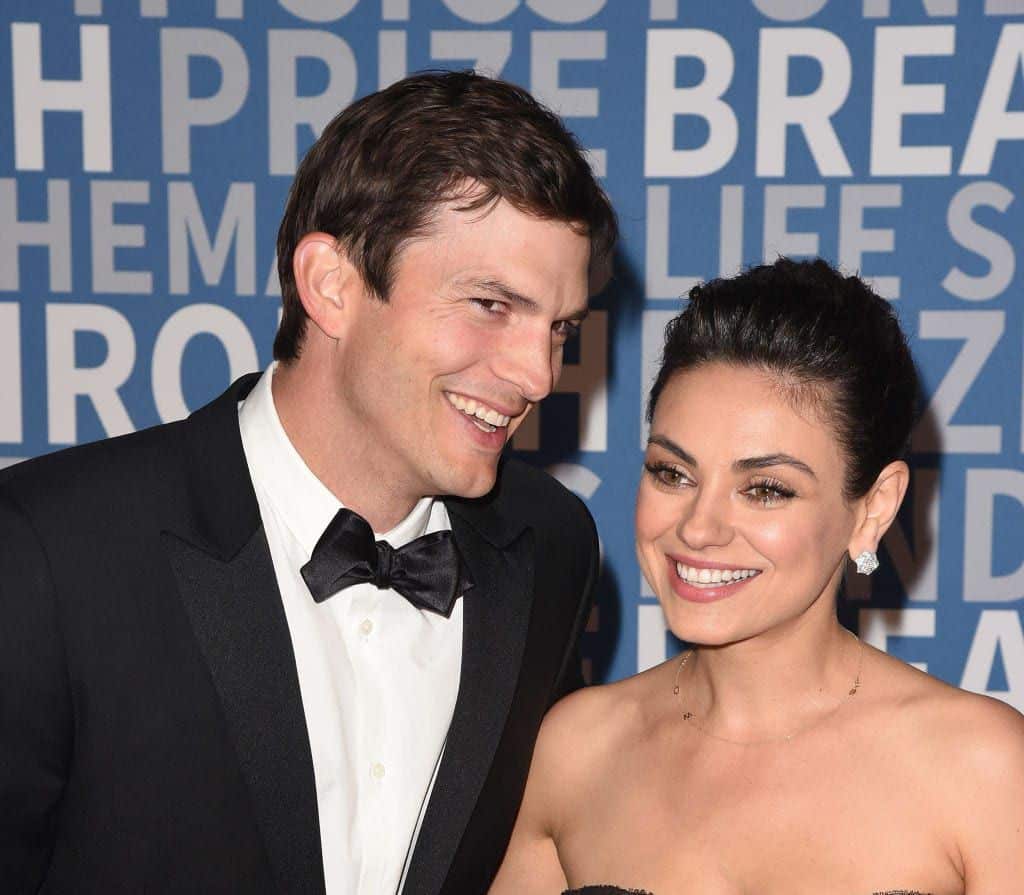 Scroll down to find more…
Russia has sent off a full-scale intrusion of Ukraine.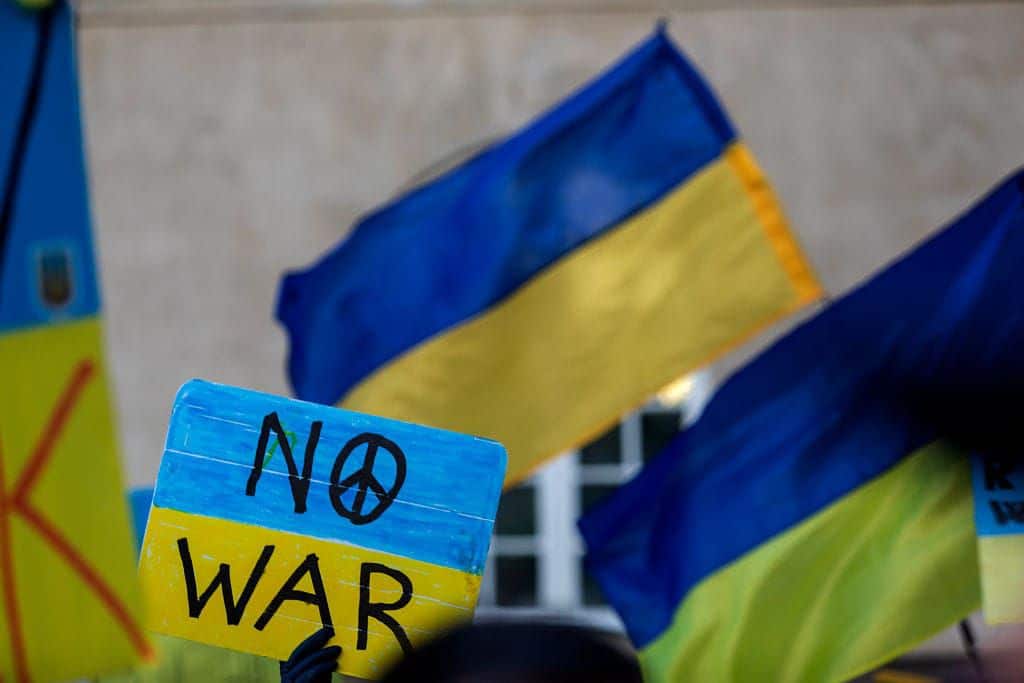 In a pre-dawn televised address on 24 February, Russia's President Vladimir Putin ordered a "special military operation" in the country.
During his address, Putin claimed that the operation was in response to threats from Ukraine.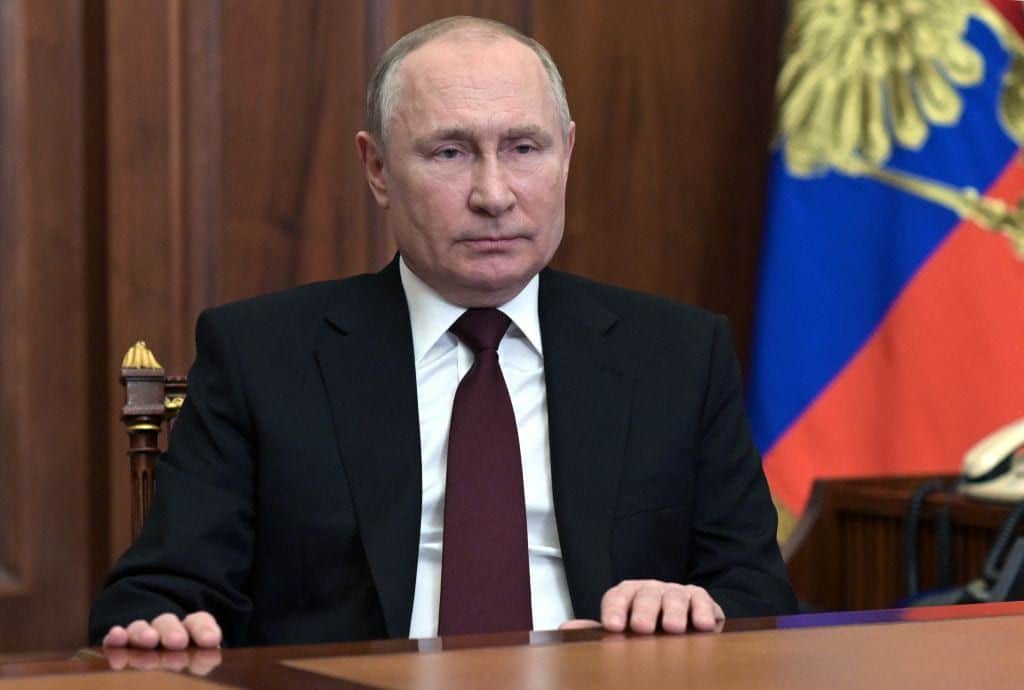 He claimed that Russia was made to feel that they couldn't be safe, develop and exist.
Several explosions were heard in several Ukrainian cities after Putin's address.
My neighbourhood in Kyiv. Just received the video:#Ukraine #UkraineInvasion pic.twitter.com/xVO8N7LTJR

— Alexander Khrebet/Олександр Хребет (@AlexKhrebet) February 24, 2022
The first to be hit were airports and military bases.
Many Ukrainian citizens were prepared to flee after Putin broadcasted his address.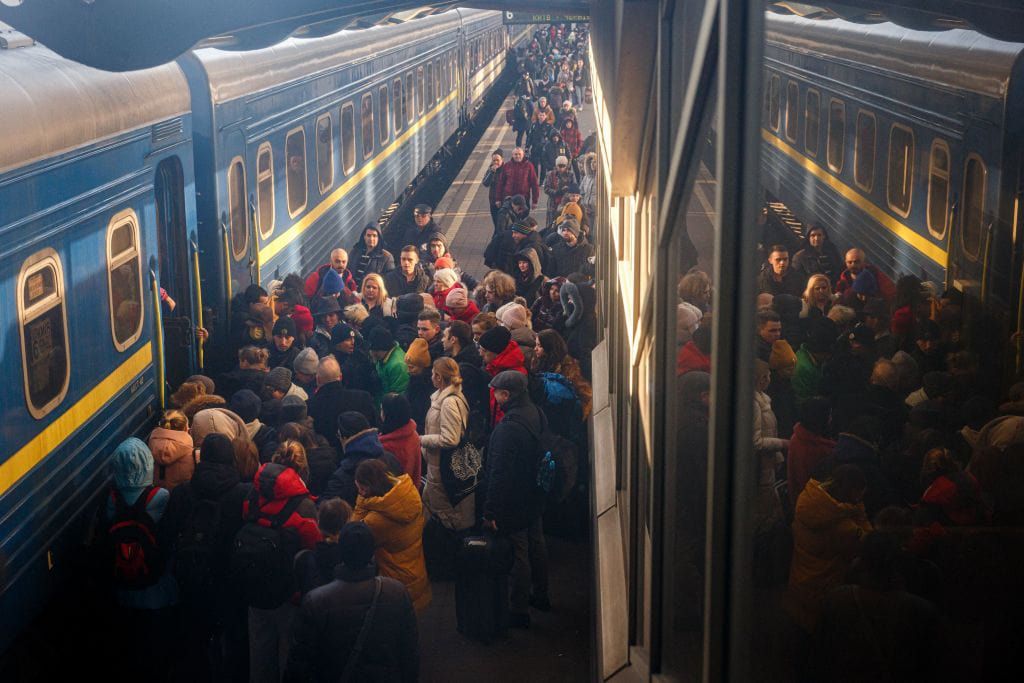 Others prepared to fight back.
As martial law was introduced, Zelensky urged citizens to stay at home.
Russia treacherously attacked our state in the morning, as Nazi Germany did in #2WW years. As of today, our countries are on different sides of world history. 🇷🇺 has embarked on a path of evil, but 🇺🇦 is defending itself & won't give up its freedom no matter what Moscow thinks.

— Володимир Зеленський (@ZelenskyyUa) February 24, 2022
Zelenskyy said from the beginning that he was going to defend the nation.
In a new video on Feb. 26, Ukrainian President Volodymyr Zelensky pushes back on what he says is misinformation: "We aren't going to lay down our arms. We are going to defend our nation." pic.twitter.com/rjUxneRyUh

— The Washington Post (@washingtonpost) February 26, 2022
Zelenskyy received threats to his life, but he stayed in Ukraine to fight the invasion.
Many countries have opened their borders to fleeing Ukrainians.
Купянск, Харьковская область. Люди с голыми руками бросились на машину с российским военными, которую те отобрали у мирных жителей pic.twitter.com/hJXG57tAw2

— Георгий Албуров (@alburov) March 1, 2022
Some countries have opened their borders.
The BBC reports that the UN said on February 28th that in excess of 500,000 Ukrainians had entered adjoining nations.
People of the World…Reporting from the Ukraine border! This is one of the places @WCKitchen has hot meals. It is below freezing tonight & I am meeting so many refugees, families who are escaping & don't know what's next…We will do our best not to let them down! #ChefsForUkraine pic.twitter.com/YiEemUfLlC

— José Andrés (@chefjoseandres) February 28, 2022
Poland is one of the countries that has opened its borders to fleeing Ukrainian citizens.
Some people fleeing the country had to wait for days to cross at some border points.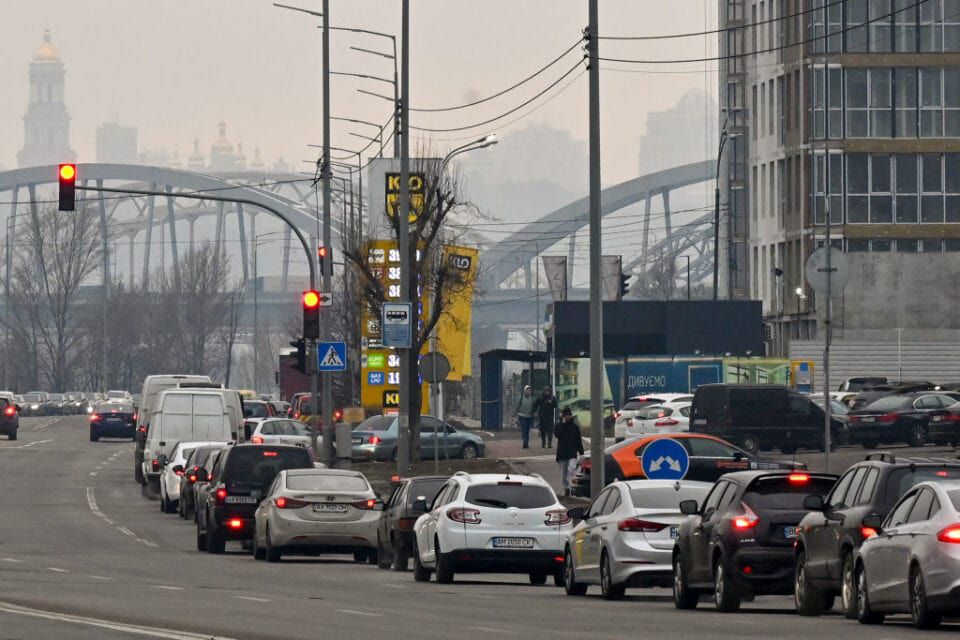 It is because of outrageous lines framing.
Nations all over the planet, including the U.S, UK, European Union, and Asian countries, have put sanctions on Russia following its attack on Ukraine.
This breaks my heart. It's so hard to look at. I just don't understand this kind of greed for power. It takes a dark heart to do this to anyone. 💔 pic.twitter.com/b7mEgV7ALi

— Rahman khan (@Rahman_khan11) February 25, 2022
Indeed, even Switzerland, a country that has generally stayed unbiased in worldwide conflicts, declared its help for Ukraine.
The Russian central bank, the Russian National Wealth Fund, and the Ministry of Finance has been banned by the US.
Strengthening sanctions, concrete defense assistance and an anti-war coalition have just been discussed with @POTUS. Grateful to 🇺🇸 for the strong support to 🇺🇦!

— Володимир Зеленський (@ZelenskyyUa) February 25, 2022
While the Prime Minister of the UK, Boris Johnson, reported a resource freeze against all significant Russian banks and endorses in excess of 100 people, substances and their auxiliaries.
All exports of goods that could be used for military purposes have been banned by the UK.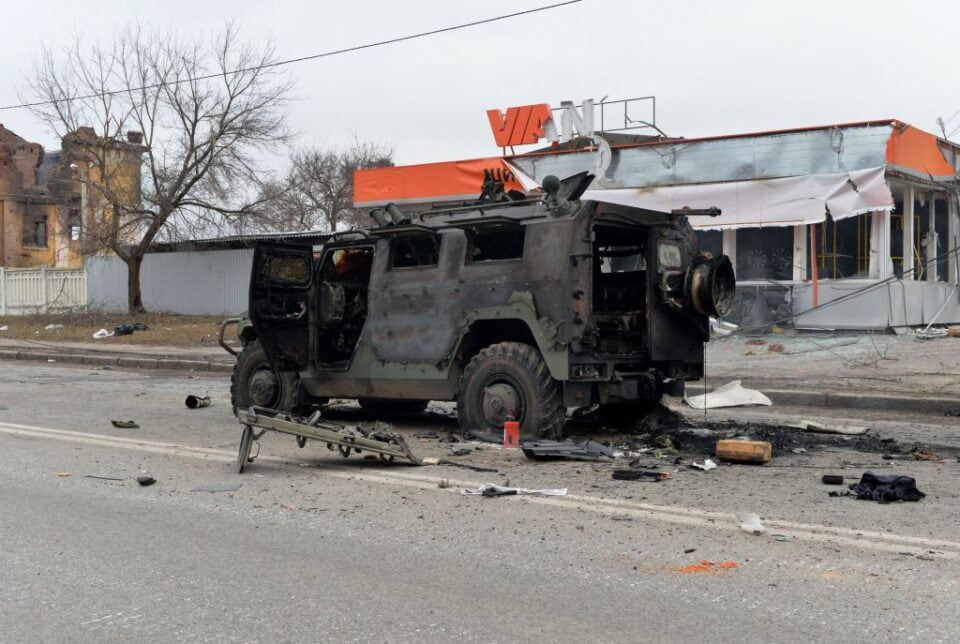 All transactions with the Russian central bank and Russian planes in EU airspace have been banned by the EU.
As fighting continues on the ground, tensions have continued to rise.
A group of Ukrainians was preparing Molotov cocktails to welcome Russian invaders. But one guy seemed dissatisfied. His regret: Russian armored vehicles may all get burnt by someone else before he can put his cocktail to practice. pic.twitter.com/NbzGYQ2qok

— Ukraine / Україна (@Ukraine) February 28, 2022
On February 27th, days into the invasion, Putin told Russia's military to put its deterrence forces on "special alert.
Nuclear weapons are included in the deterrence force, but it doesn't mean that the country intends to use them.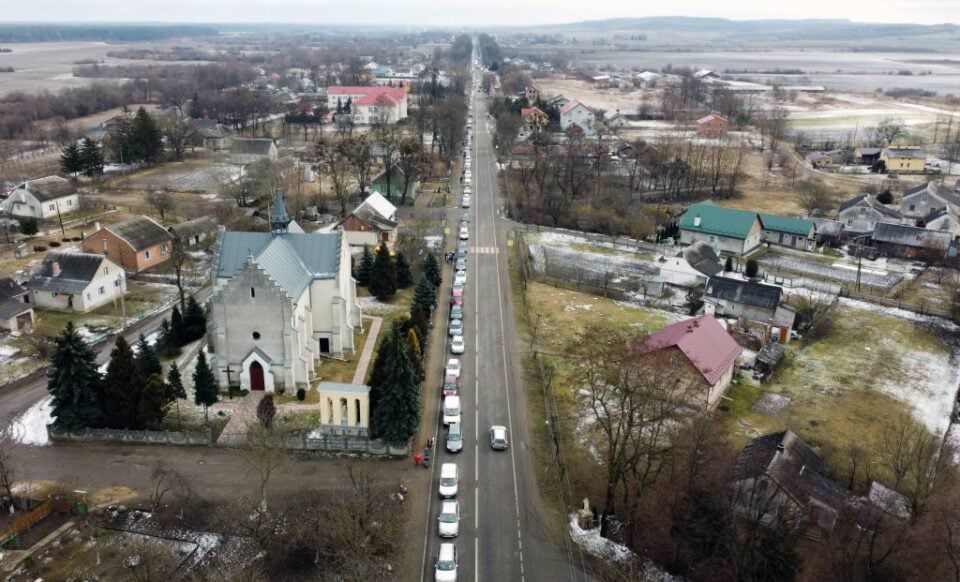 Putin said the change was due to aggressive statements by the West.
Russia has placed its deterrence forces on special alert and has been accused of using cluster munitions.
These remains of rocket motors from BM-30 multiple rocket launcher rockets have been documented in various civilian areas, and considering these are usually associated with cluster munition use it raises concerns of cluster munitions being used by Russia in civilian areas. pic.twitter.com/zNstU53KoQ

— Eliot Higgins (@EliotHiggins) February 25, 2022
Russia has been accused of using cluster munitions in an attack on a Ukrainian hospital.
According to the outlet, most countries ban cluster munitions.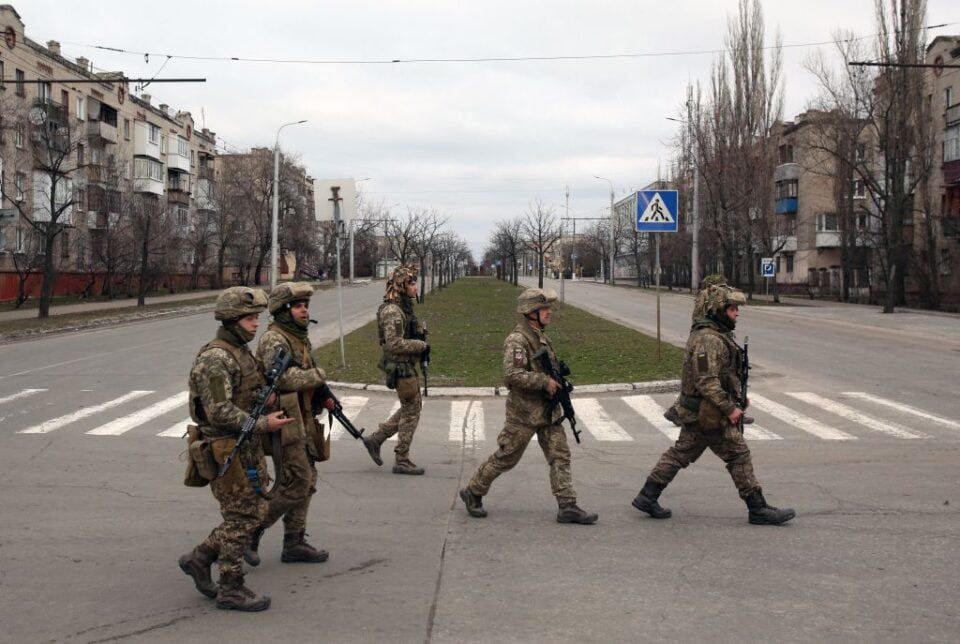 This is because when they explode, they scatter explosives that do not explode on impact and could be used as a weapon.
Agnes Callamard said in a statement that there was no justification for dropping cluster munitions in populated areas.
There are increasing reports of indiscriminate use of Russian MLRS (multiple launch rocket system) against Ukrainian cities; this weapon was designed to produce the maximum personal injury possible given the fragmentary nature of its munitions (cluster munition). pic.twitter.com/hXbncajmht

— Johnattan F. Bilancieri (@BilancieriNews) February 28, 2022
"This attack bears all the hallmarks of Russia's use of this inherently indiscriminate and internationally-banned weapon, and shows flagrant disregard for civilian life."
The actor is going to spread this information to the Russians.
I stand with Ukraine

— ashton kutcher (@aplusk) February 25, 2022
The Russian government is feeding him misinformation.
His wife, who was born in Ukraine, fled with her parents to the U.S. She was 7 years old.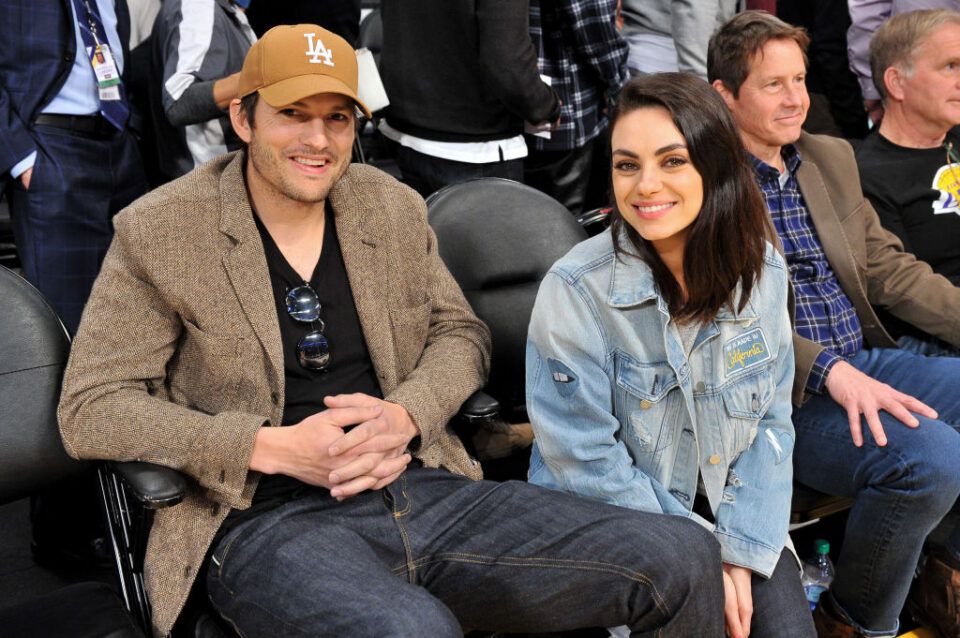 They traveled to Los Angeles on an outcast visa with only $250, throughout the fall of socialism.
He took to social media, presumably on her behalf, to share a message to his followers, writing on Twitter: "If you know someone from Russia, call them and tell them their media is lying to them."
Post for socials: If you know someone from Russia Call them and tell them their media is lying to them. Ukraine doesn't want to fight, they just don't want Putin's government and don't want to be occupied.

— ashton kutcher (@aplusk) March 1, 2022
"Ukraine doesn't want to fight, they just don't want Putin's government and don't want to be occupied."
He shared a message from Brian Chesky, the CEO of Airbnb, who said that they are currently offering housing to 100,000 refugees.
1. Airbnb and https://t.co/enqjlQB0rH are working with our Hosts to house up to 100,000 refugees fleeing from Ukraine, for free

— Brian Chesky 🇺🇦 (@bchesky) February 28, 2022
Kutcher first took to Twitter when news of the invasion broke, to say: "I stand with Ukraine."
They shared more information about the organizations they are raising money for.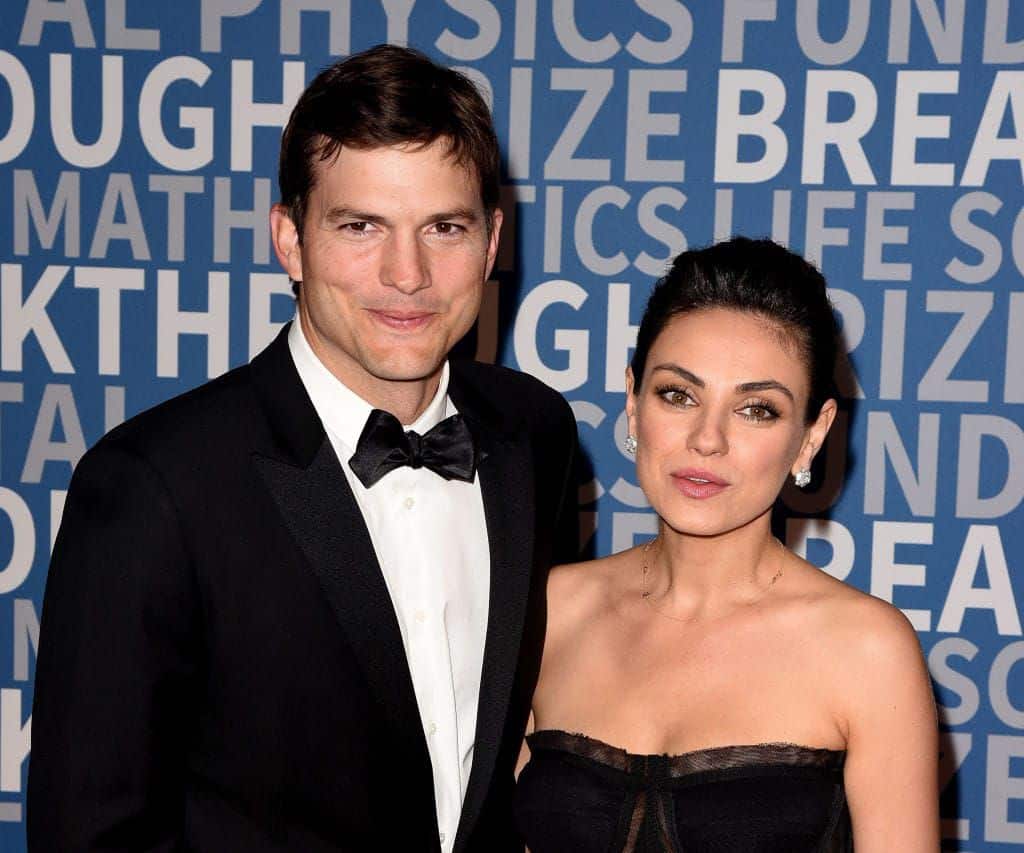 "Flexport.org is organizing shipments of relief supplies to refugee sites in Poland, Romania, Hungary, Slovakia, and Moldova," it read.
"Airbnb.org is providing free, short-term housing to refugees fleeing Ukraine."
The pair have shared an update online.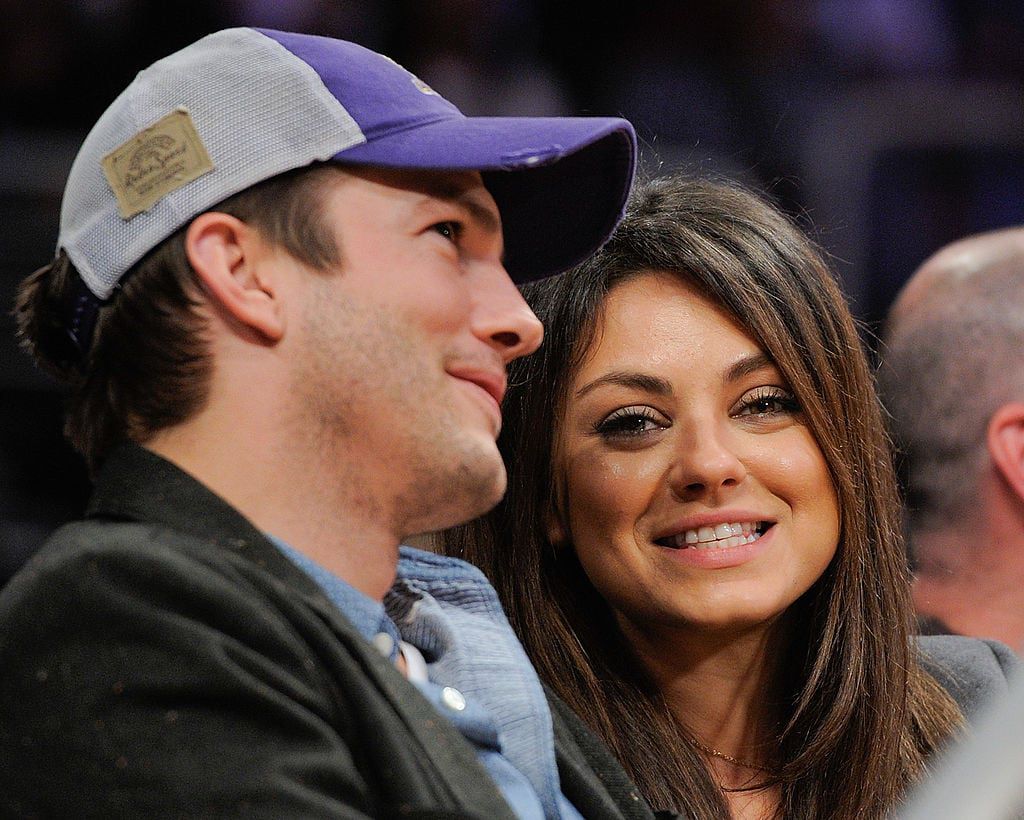 Uncovering that they have raised more than $18 million in gifts for individuals of Ukraine, more than most of the way to their objective of $30 million.
In a video posted to her husband's account, Kunis said that they are halfway through their campaign.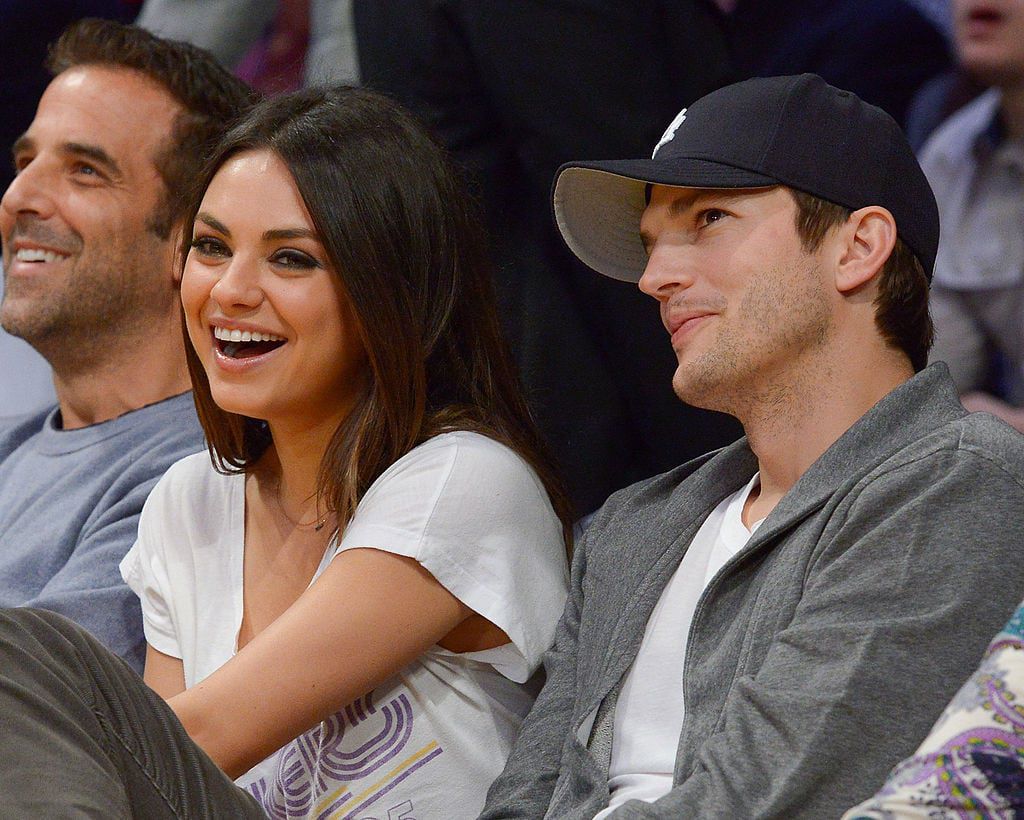 "We just wanted to give you a quick update as to where we stand with the fundraising," she said. "We're halfway through. We're super-excited, and we want to say thank you to each and every single one of you. It's been an incredible past 48 hours."
The creators of Flexport and Brian Chesky, the CEO of Airbnb, explained that the donations would be used to fund the housing and the cost of living for Ukrainians.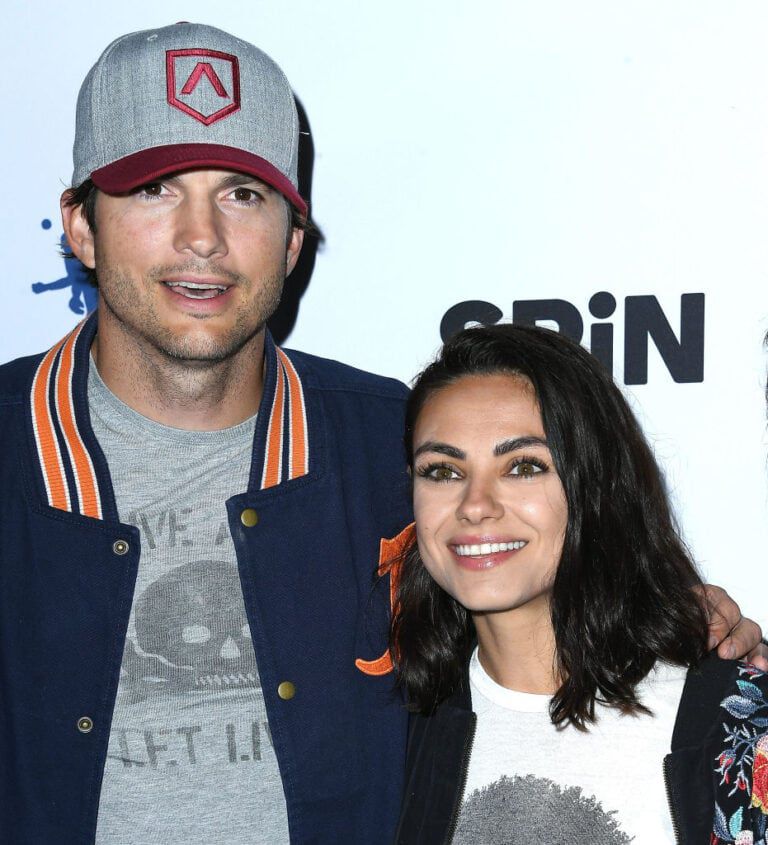 Kutcher also added: "We're halfway there. We're at $15 million, and we're heading to $30. We're going to make this happen."