Thank you, Lamborghini is doing great. According to Bloomberg, Lamborghini orders are still fully committed through 2024, despite some of the greatest inflation rates on record around the world and the recent spikes in product costs caused by supply and transportation constraints.
Lamborghini CEO Stephan Winkelmann doesn't appear overly concerned about the exotic carmaker's near future, which is covered for the next 18 months of production — or through the start of 2024 — despite hedging a bit about where the European economy is headed within the next year.
Winkelmann told Bloomberg on Friday, "With high interest rates and high inflation, we're still going strong," and added that "With the prices of energy skyrocketing, especially in Europe, we have not seen any slowdown yet."
So, while the Old World is experiencing industrial bottlenecks and labor unrest, those who have the financial means to shield themselves from uncertain economic conditions are doing just well. At least those who are wealthy enough to be purchasing Lamborghinis in the first place.
Since the world's wealthiest individuals managed to come out ahead these past couple of years, the relative financial security and unanticipated epidemic gains the elite have had are less shocking today. But the COVID-19 financial windfall has also helped the ultra-rich car manufacturers.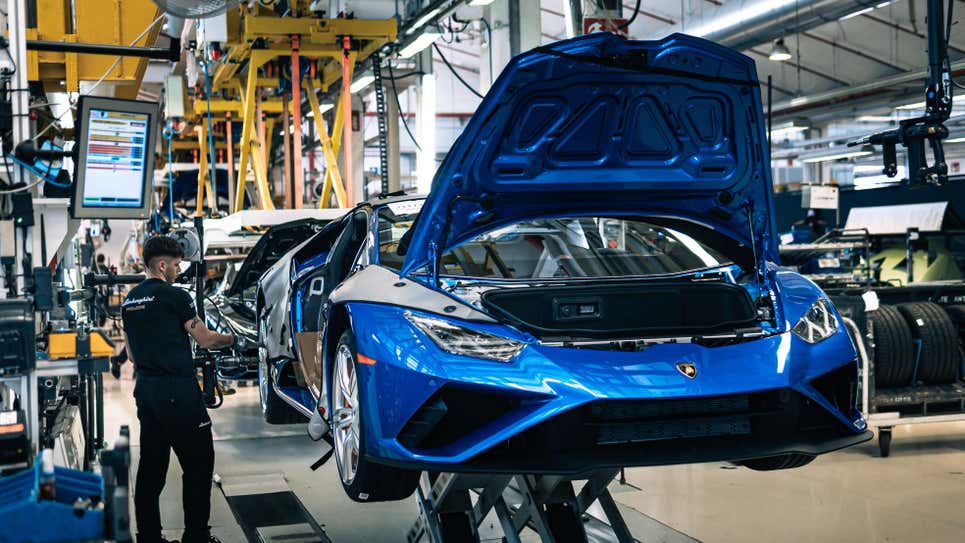 With 5,090 automobiles sold to customers worldwide, Lamborghini just completed its best first half in company history. The Lamborghini Urus, which outsold both the Huracán and Aventador in sales from January through June 2022, accounted for 61 percent of those supercar deliveries. Whether you like it or not, the luxurious Lambo SUV is here to stay. Not just Lamborghini sales records, but also Pikes Peak records are being broken.
Overall deliveries increased by 5% compared to the first half of 2021 as a result of the Urus, while operating earnings for Lamborghini increased by 70%.
Lamborghini anticipates 2023 and beyond to be another successful year. This is advantageous for both Lamborghini and its clientele because, according to the CEO, the Italian automaker does not expect inflation to have a significant impact on Lamborghini prices in the coming year. But even if they do, what's an extra couple of thousand dollars for Lamborghini customers, here or there?