Behind the Glamour: Kim Kardashian Reveals Candid Moments from Kourtney's Baby Shower
In the world of glitz and glamour, where every moment is a spectacle, Kim Kardashian offers a more intimate and candid glimpse into her life, sharing behind-the-scenes snapshots from her sister Kourtney's baby shower. The photos, posted on her Instagram account, reveal a mix of family joy and underlying tensions, reflecting the complex dynamics of the Kardashian clan.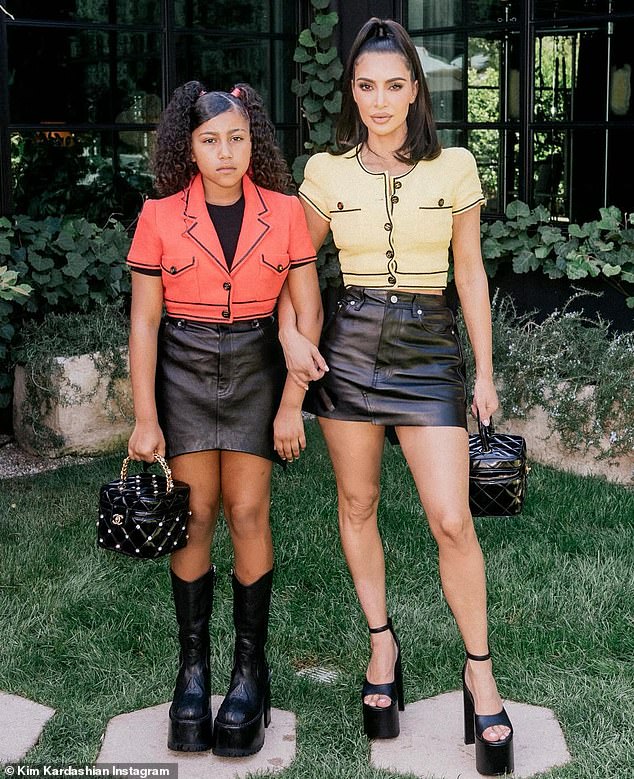 A Celebration Amidst Strife
Despite the ongoing feud with her older sister, Kim Kardashian didn't let the disagreements overshadow the joyous occasion, celebrating the upcoming arrival of her new nephew. Dressed in a vintage yellow button-up top with black lining, paired with a jet-black leather skirt and high-heeled shoes, Kim spent quality time with her eldest daughter, North, at the baby shower. Her chic purse and gorgeous brunette hair falling onto her shoulders completed her look, contrasting perfectly with the bright tone of her top.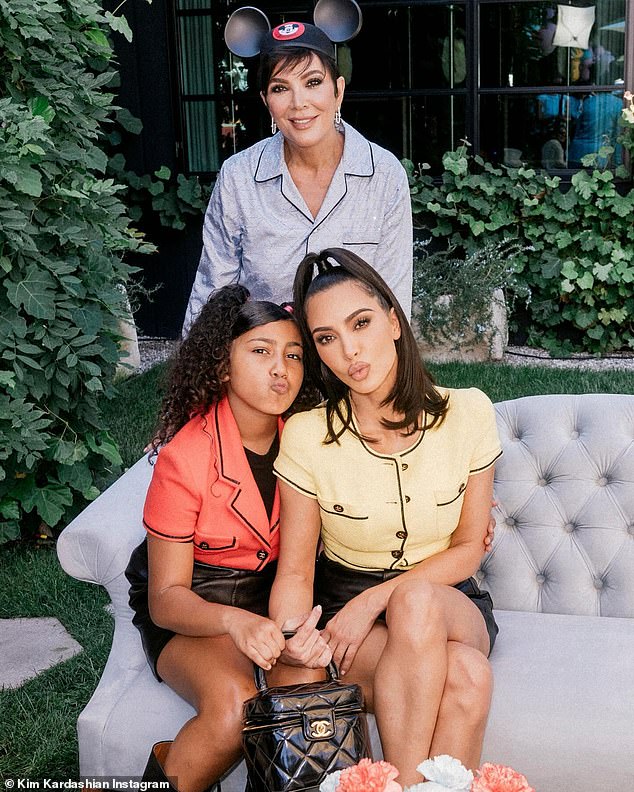 Candid Moments with Family
The social media mogul shared tender moments with her family during the event. In one of the photos, North is seen embracing her mother, with Kim holding a balloon from Disneyland. Another snapshot captures Kim and North posing with their lips pushed out alongside the matriarch of the Kardashian family, Kris Jenner, who opted for lavender-colored pajamas and a hat with Mickey Mouse ears.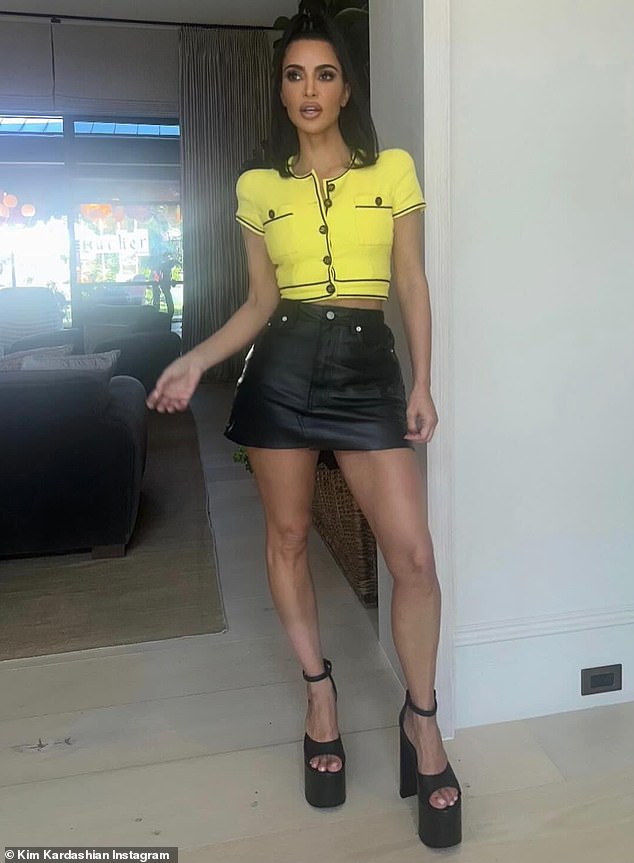 Kim also shared a sweet moment of her eldest sister, Kourtney, affectionately kissing her husband, Travis Barker, and a photo showcasing a custom-made cake featuring a figurine of Mickey Mouse in Steamboat Willie.
A Thankful Note and Underlying Tensions
Kourtney expressed her gratitude in the comments section of Kim's post, writing, 'Thank you sisters and mom for the best social distanced baby shower of my dreams.' However, the seemingly harmonious celebration belies the strained relationship between the sisters, which has seen several disagreements over the years.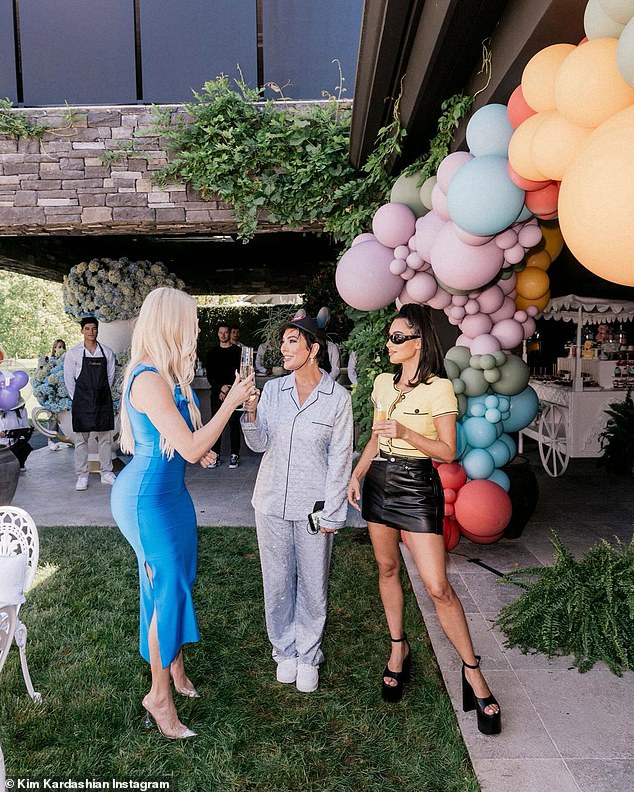 Their latest spat revolves around their separate collaborations with Dolce & Gabbana, a disagreement that unfolded during the recently-aired season four premiere episode of "The Kardashians." Kim revealed a group chat created to exclude Kourtney and alleged that her sister's kids had approached her with their concerns about their mother. The heated exchange saw Kourtney labeling Kim an 'egotistical narcissist' and emotionally declaring, 'You're just a witch and I hate you.'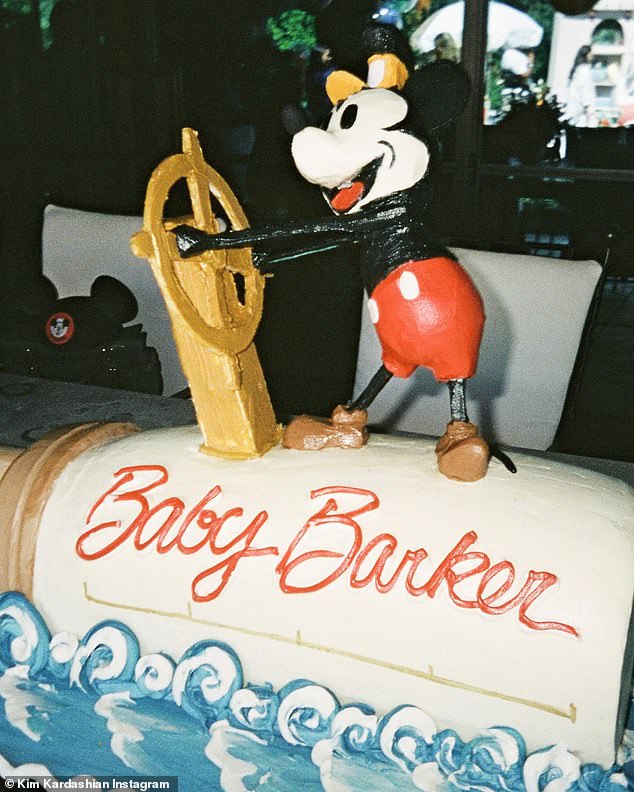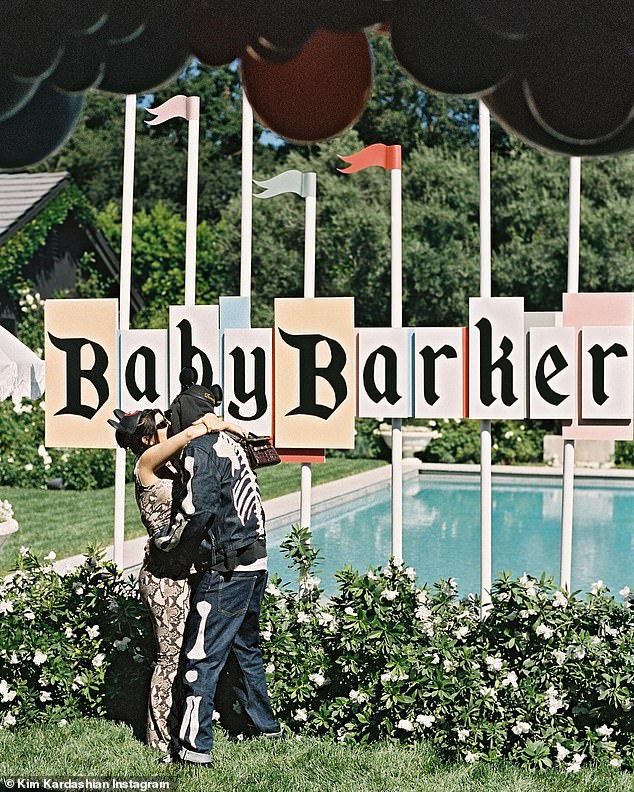 A Family of Contrasts
Kim Kardashian's behind-the-scenes photos from Kourtney's baby shower offer a peek into the contrasting worlds of the Kardashians, where moments of familial love and joy coexist with underlying tensions and disagreements. The candid snapshots and the ongoing feud reflect the intricate tapestry of relationships within one of the most watched and talked-about families in the world, showcasing their moments of unity amidst the tumultuous ties that bind them.