Hasbulla has responded to allegations that he abused his pet.
The viral sensation, whose real name is Hasbulla Magomedov, is undoubtedly one of the world's most famous people right now.
The Instagram influencer has 8.4 million followers and rose to fame in 2020 thanks to his hilarious social media posts.
His popularity has even landed him a promotional deal with the UFC, which includes selling merchandise bearing his likeness.
Find out why Hasbulla has been chastised for his treatment of his pet in the video below…
https://www.youtube.com/shorts/Psk5VCPbpA8
But he now has to defend himself after being accused of inappropriate conduct towards one of his pets, Barsik.
Hasbulla is accused of pulling his cat's ear and punching the animal in a now-deleted video from his YouTube account.
Since the footage was made public, the influencer has faced a wave of criticism, with some asking for his promotional deal with the UFC to be canceled.
Hasbulla has now responded on Twitter.
He says in the video, captioned 'For everyone asking me without the complete picture,' "Those brothers who think I was beating the cat, pulled the ear this and that, I pulled the ear gently."
"And I know that people are waiting for the moment, if I write something wrong, to just attack me like this. Like, 'you do this, you do that'.

"She [Barsik] was misbehaving and I just pulled the ear and that's it. I love my cat more than you. If I didn't love the cat, I wouldn't have it at home.

"My most lovely animal is a cat. And when she disobeyed, I scolded her a little. And you are attacking me for nothing."
Hasbulla Tweet
For everyone asking me without the full picture. 🐈❤️ pic.twitter.com/9FMmbaF4zc

— Hasbulla (@Hasbulla_NFT) March 31, 2023
The video has received mixed reactions, with some applauding the viral sensation for apologizing and clarifying the situation.
One person says: "Hasbulla loves cats. he is a very loving and kind person. Please don't judge only by that short video."

"We got your back king," expresses another fan.

A third person adds: "In this space, the hate is quick to come without context and the love feels so far off. We are here for you fam."

Someone else pens: "No need to apologise king."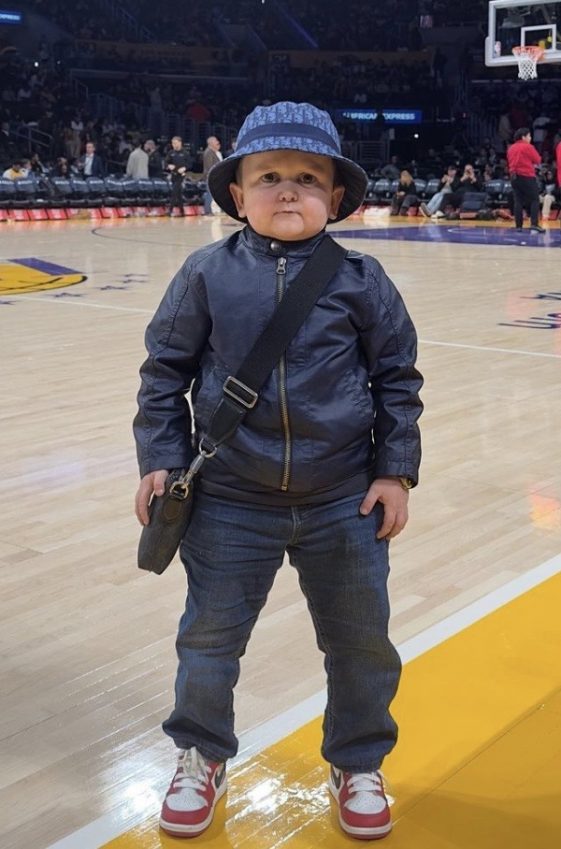 Others continue to criticize Hasbulla and demand that his acts be held accountable.
One person says: "My only criterion is that cats don't learn from it. You only make her nervous and afraid of you in general."

"You don't discipline animals in a physical way. Plain and simple. Your actions are not justifiable," second slams.