Ahead of the release of Demon Slayer Season 3, fans have got their hands on some leaks which have created a buzz over the internet. The new season will premiere in spring this year.
Demon Slayer Season 3 Episode 1 leaked footage
Demon slayer season 3 episode 1
لقطة من الموسم الثالث لأنمي قاتل الشياطين#DemonSlayer #DemonSlayerSeason3 pic.twitter.com/GLhkesnW7X

— BAROLIT (@HamzaSahnoune18) February 5, 2023
What is Demon Slayer about?
The anime follows Kamado Tanjiro's story. Kibutsuji Musan annihilates his family. Only Kamado's sister, Nezuko, survives who unfortunately became a demon. Kamado goes on to find a cure for her sister. Unlike other demons, Nezuko was not hostile towards humans.
What to expect in Demon Slayer Season 3?
Ufotable announced that Season 3 of the anime would release in April 2023. Both Swordsmith Village Arc and Entertainment Arc have a same number of chapters, so Season 3 might also have eleven to twelve episodes. The anime might release in the first or second week of April. The episodes might continue to release till June.
DEMON SLAYER SEASON 3:

Episode 1 will be 60 minutes long
(chapters 98-100)

Swordsmith Village Arc
(chapters 100-127) pic.twitter.com/uOpRAh1lpq

— Demon Slayer (@DemonSlayerSc) February 8, 2023
The anime's opening song titled Kizuna no Kiseki is sung by singer Milet and rock band Man With A Mission. Episode 1 of Season 3 will be an hour long and cover chapters 98-100 of the manga. Subsequently, the story will follow the Swordsmith Village Arc.
Demon Slayer – To the Swordsmith Village – World Tour was the theatrical release of Demon Slayer Season 3 Episode 1 and Demon Slayer: Entertainment District Arc last two episodes. In Season 3, fans can expect to see Upper Moons of the Twelve Kizuki meet Muzan Kibutsuji. After Upper Moon Six Demons Daki and Gyutaro's death, Doma, Kokushibo, Hantengu, Gyokko and Akaza will also make an appearance.
Demon Slayer: Swordsmith Village Arc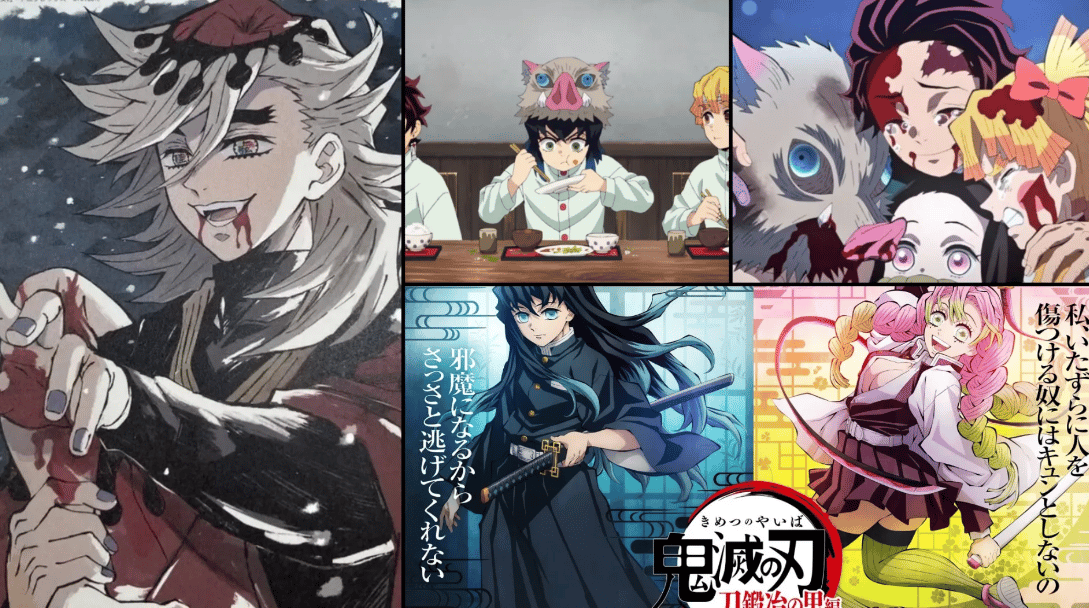 The new arc will feature the journey of Nezuko and Tanjiro to the Swordsmith Village. Tanjiro will lose his sword in a fight against Gyutaro and Daki, but Hotaru Haganezuka will come to help. Nezuko and Tanjiro will also face Upper Moon Demons, Upper Rank Four Hantengu and Upper Rank Five Gyokko.