The Boys band of South Korea, BTS could soon be collaborating songs with popular American artists like
[fvplayer id="1787″]
Of all the seven members of BTS, Jungkook is famous for his early song collaborations with the artists of the United States.
With the boys' band BTS breaking all records all over the west, the news of music collaborations with American artists is doing the rounds on the internet.
In 2019 Billboard Music Awards, Jungkook appeared with Halsey and launched the song collaboration entitled "Boy With Luv"
BTS's tours across the United Kingdom and the United States opened the doors of possibilities to join hands with big names in the western pop music industry.
BTS member Jungkook is a 21-year-old popular K-pop star. With the vast knowledge of Korean and American pop music, Jungkook is reportedly slated to collaborate with Billie Eilish soon. He confirmed the same in an interview.
The American artists are also fans of the BTS, and this brings them a step closer to collaborate. However, there are no confirmed plans reported as of now.
Ariana Grande
After meeting with Ariana Grande last month, Jungkook is all over headlines for the featured collaboration. Jungkook shared a quick meet-up with Ariana Grande after the "7 Rings" concert in Los Angeles.
Ariana Grande posted a picture with Jungkook on her Instagram. She expressed her happiness after meeting the K-pop star on the backstage.
The official news of collaboration hasn't been announced yet. But the fans of both the pop culture music are eager for song collaboration to happen.
Billie Eilish
Billie Eilish is a 17-year-old popular singer and songwriter. She is best recognized for her take on indie pop music and electro-pop music. She is one of the few to have such a fastest-rising fan base.
Over the past couple of years, Billie Eilish has established her name in the pop culture industry. She would be a great artist to make songs and feature collaborations with BTS.
Fans are accepting the possibility of the collaboration as Billie Eilish shares a good repo with BTS.
Tori Kelly
Reporting another backstage encounter at the 2019 BBMA's, Tori Kelly posted on her twitter with BTS Jungkook. BTS fans are accustomed to Jungkook posting online the cover to Tori Kelly's songs.
so this happened. @bts_bighit 💘 pic.twitter.com/izGhpwQ4zc

— tori kelly (@torikelly) May 3, 2019
However, the reports of the three artists coming together and making the collaboration happen are not yet confirmed. But worldwide fans expect it to come true.
However, BTS collaboration with Singer Khalid is confirmed to happen soon.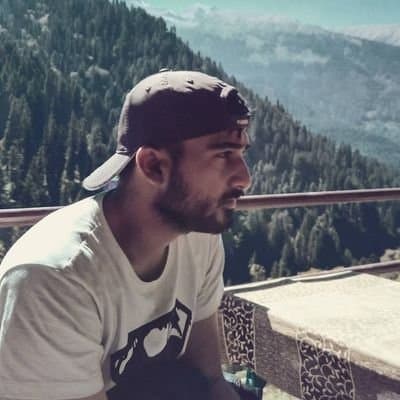 A journalist passionate about entertainment, pop culture, anime, gaming, and celebrity news: with years of experience in writing and reporting, I love to delve deep into the latest trends, information, and controversies surrounding entertainment and celebrity culture. Whether you're a die-hard gamer, an anime fanatic, or love to keep up with the latest celebrity news, I've got you covered.