Boruto Chapter 81 will return this month after a three-month hiatus. Fans are particularly excited about this as Boruto Chapter 81 will officially enter the time skip era with this chapter.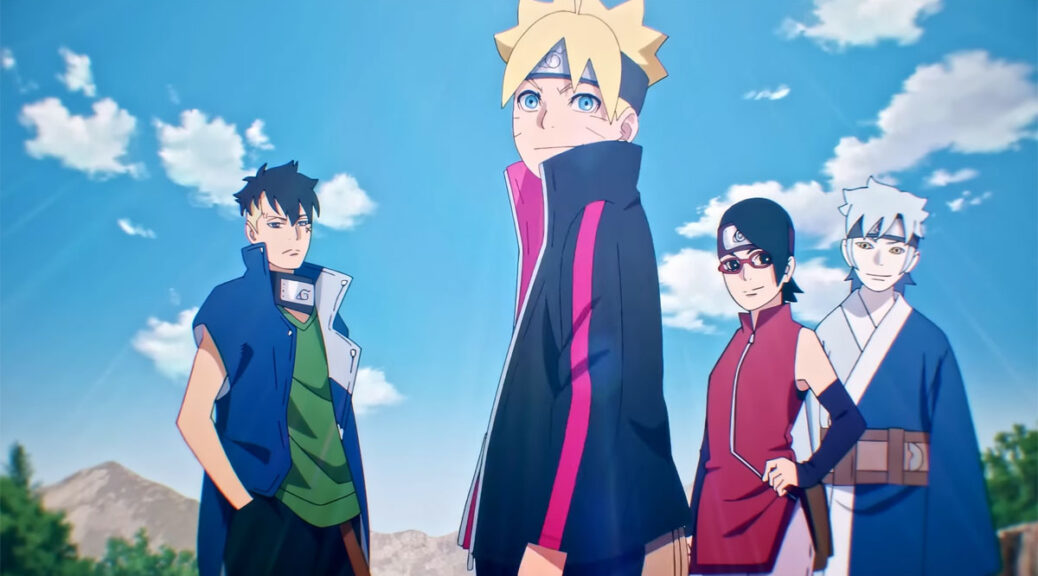 What to expect from Boruto Chapter 81? Here are all the latest details you can find on Boruto Chapter 81.
Boruto Chapter 80: A Quick Recap
In Boruto Chapter 80, Kawakii changes history with Eida's omnipotence ninjutsu. Now, in the leaf village, everyone knows, Kawakii is Naruto's son, and Boruto is the adopted son.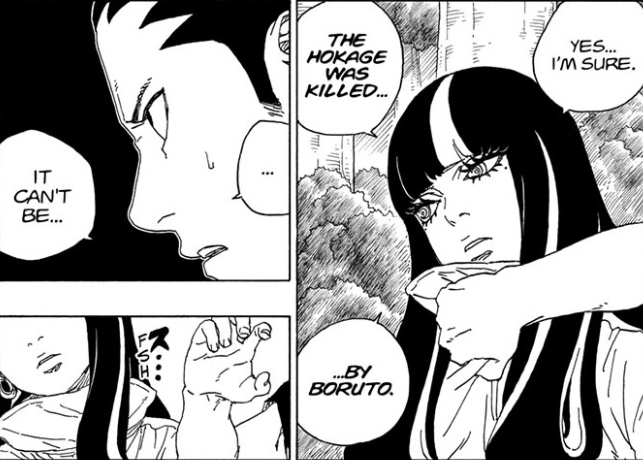 Kawaki planned this to safeguard Naruto and provide him with a secure environment, and to accomplish this goal, he will have to assassinate every Otsutsuki member—including Boruto, who has Momoshiki within him. Kawakii sends Naruto and Hinata to another dimension where time runs slow and accuses Boruto of killing them.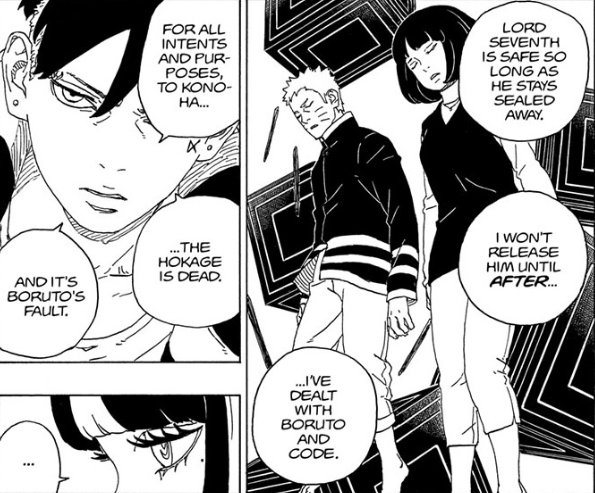 All the citizens of Hidden Leaf Village are enraged as now they believe Boruto has killed their seventh Hokage. Boruto's friends try to kill him once they are affected by Eida's omnipotence ninjutsu. Everyone but Sarada and Sumire are affected by Eida's omnipotence ninjutsu. Therefore Sarada convinces her father, Sasuke Uchiha, to save Boruto and help him flee the village.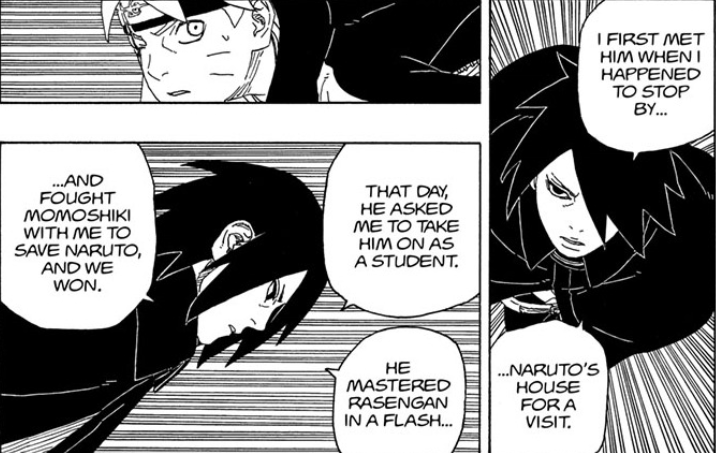 With this, Boruto and his friends will officially enter the time skip arc with Boruto Chapter 81.
Boruto Chapter 81: What to Expect?
1. New Character Designs
After Boruto Chapter 80, there are a lot of unresolved issues as the time skip arc begins. New designs have been revealed for the main characters, who will enter their teenage phase of 15-16 years.
#Boruto Manga Part – 2 titled as Boruto "Two Blue Vortex" will be starting from August 21st. #Sarada character design looks sick,. pic.twitter.com/djiHQEtTdL

— Anime Nadu (@AnimeNadu) July 19, 2023
Designs of old characters, like Naruto, Hinata, Sakura, Sasuke, Shikamaru, Sai, and many more. So fans are excited about how Ikemoto presents them in Boruto Chapter 81 post the time skip arc.
2. Will Kawaki Be Portrayed As A Villain?
Whether Kawakii will be portrayed as a villain in the following chapters or if his fate will be the same as Sasuke, who wasn't exactly a villain but more of an anti-hero, is unknown. So it will be exciting to see his character development in the series.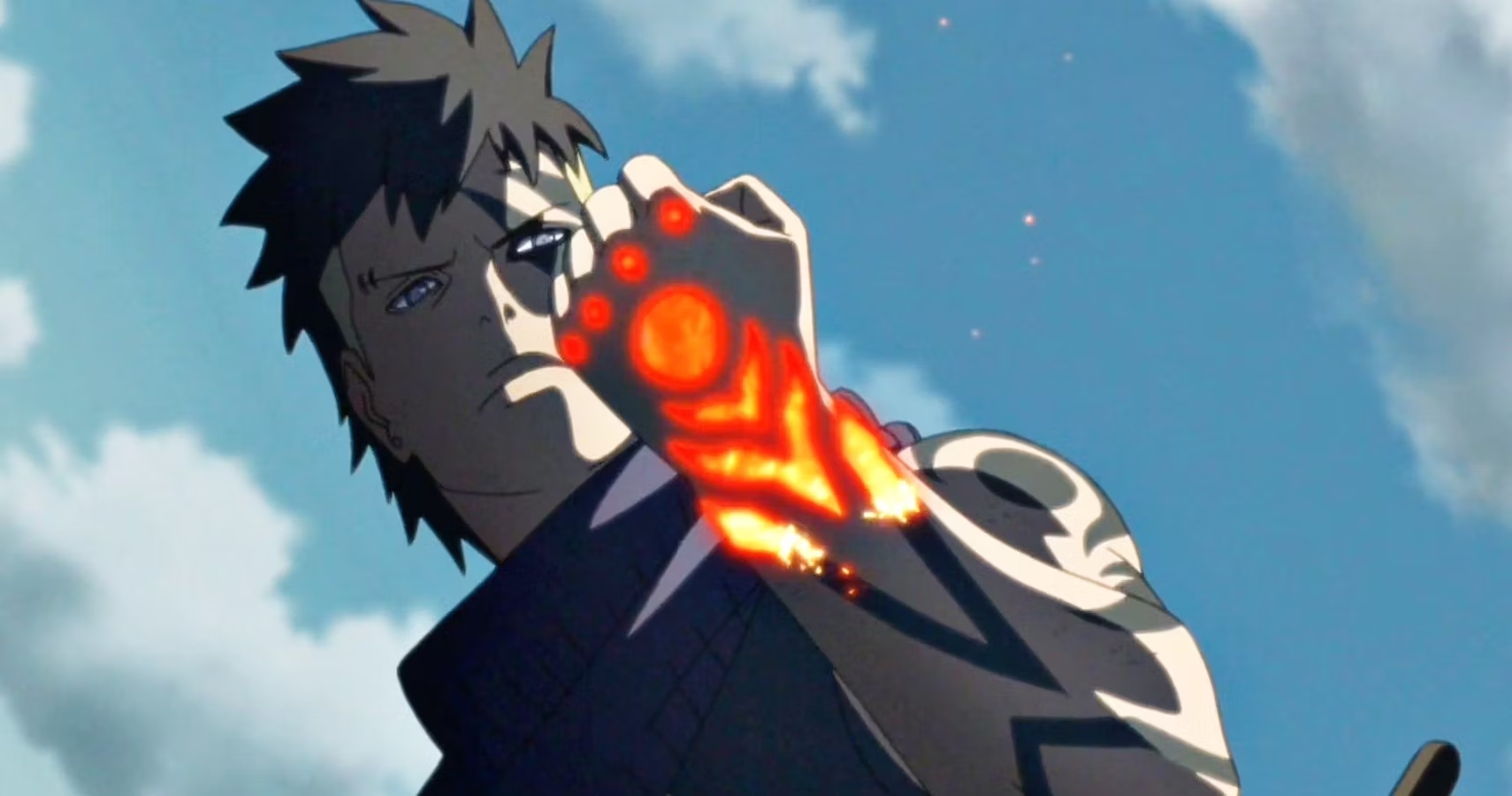 3. Why Weren't Sarada And Sumire Affected By Eida's Omnipotence?
We know that Eida's omnipotence did not affect Sarada or Sumire, but it's unclear how. Fans believe Sarada and Sumire possess the Otsutsuki blood. If that's the case, how did that ninjutsu harm Sasuke Uchiha? The mystery is likely to be solved in the chapters to come.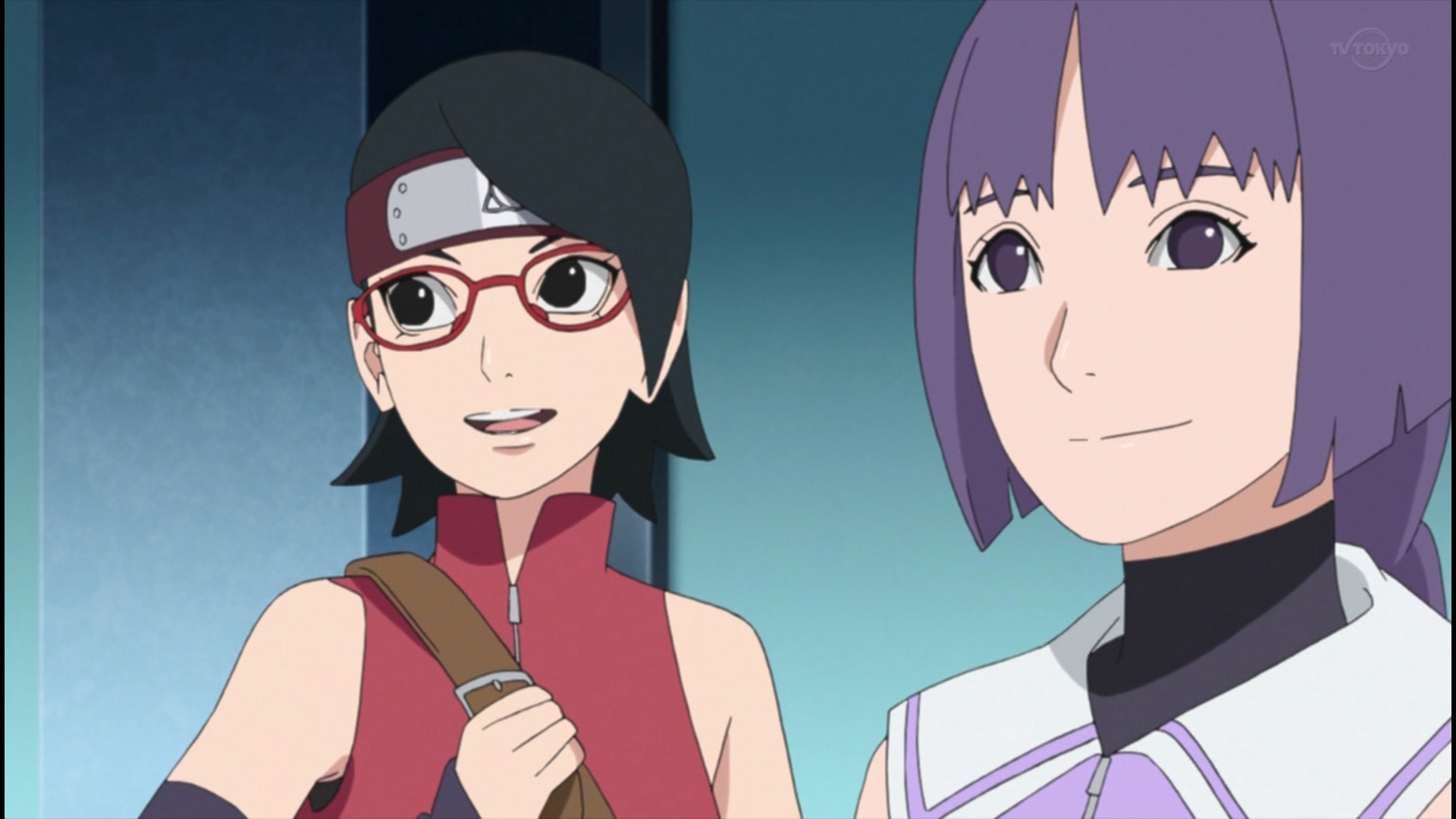 4. Will Sasuke Uchiha Be Again Tagged As A Rogue Ninja?
Sasuke Uchiha was known as a rogue ninja in the days of Shippuden. He is always known to take the road that is not taken commonly! What will happen when Sasuke resurfaces in the Hidden Leaf Village with Boruto? Will the Leaf Village citizens accept him again or again tag him as a rogue ninja?
https://twitter.com/KaisenKaze/status/1676975236363997185
5. New Villains
Boruto does his best to keep Momoshiki in control and prevent him from taking over his body. We know that Kurama killed Naruto's parents in Naruto Shippuden, but in the end, Naruto befriended Kurama, who was inside him. Will Boruto befriend Momoshiki, who is still inside him, in precisely the same way? Will new villains be introduced in that case? Fans should also expect Code to carry out his plot to destroy Konoha village and satisfy Isshiki's wishes.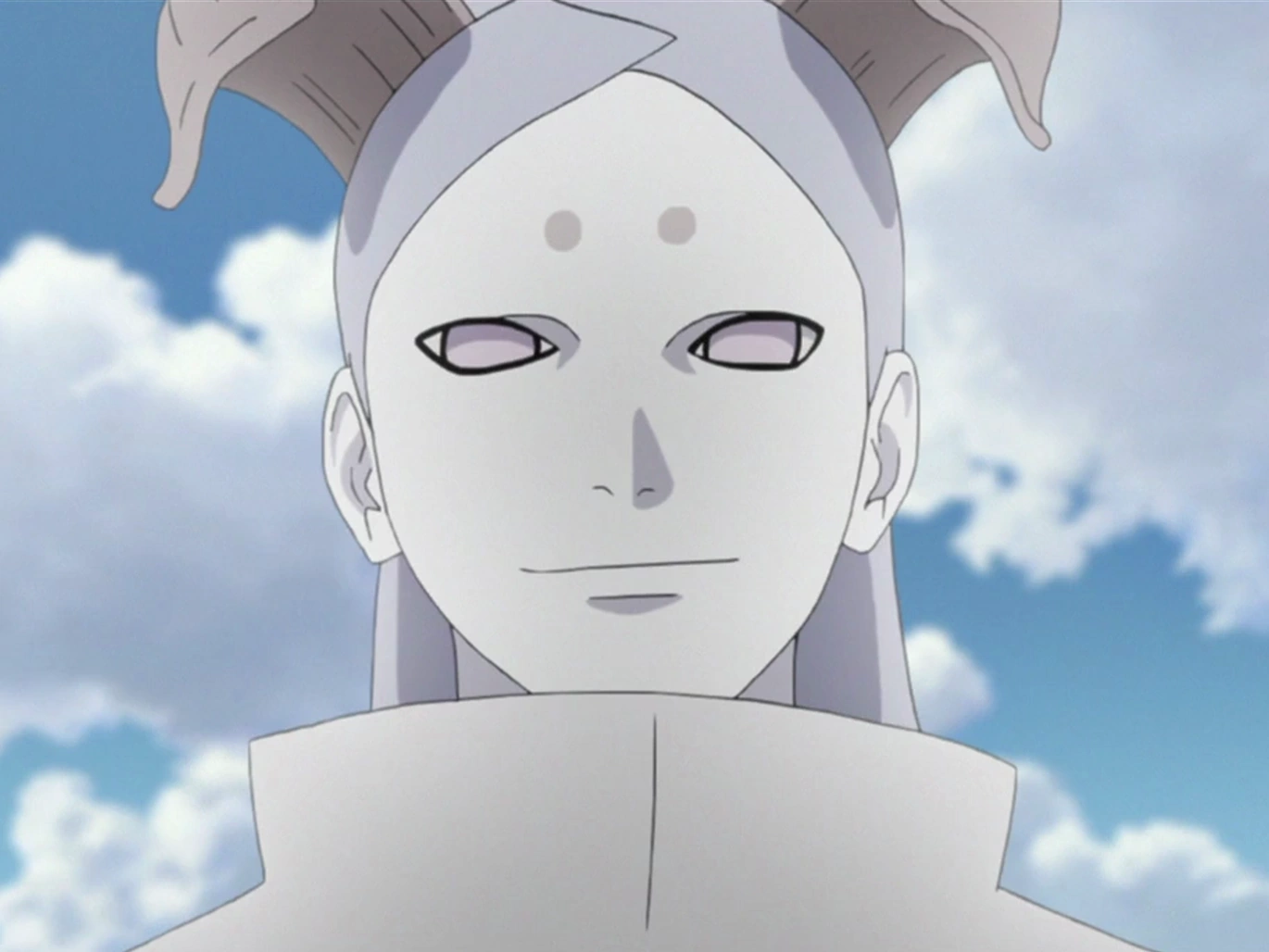 Boruto Chapter 81: Release Date
Boruto Chapter 81 will release on August 20, 2023, at the following schedule:
Pacific Standard Time (PST) 7 am: Saturday, August 20
Eastern Standard Time (EST) 10 am: Saturday, August 20
Central European Time (CET) 4 pm: Saturday, August 20
Indian Standard Time (IST) 8.30 pm: Saturday, August 20
Australia Central Standard Time (ACST) 12.30 am: Sunday, August 21
You can read the latest chapters of Boruto: Two Blue Vortex on Viz and Manga Plus App.