They knew they couldn't let that happen because they heard the fallen marine's remains would be sent in a box.
Our armed men and women vow to protect our country and the lives within it, even to the point of death.
It is only right that they get the honor and respect of a proper ceremony to see them off when they make good on their vow.
There is a group of people called the Patriot Guard Riders.

The Patriot Guard Riders are an organization that attends the funerals of members of the military, firefighters, and police officers.
They additionally safeguard those memorial services from dissidents and badgering.
They do more than that.
The Patriot Guard Riders attend the funerals of indigent and homeless veterans.
When they don't have time for a funeral, they perform volunteer work for veteran's organizations and host celebrations for troops returning from overseas.
Anyone who wants to join is welcome. A person doesn't have to be a veteran or motorcyclist to join the ranks.
The only requirement, according to PGR, is a "deep respect for those who serve our country."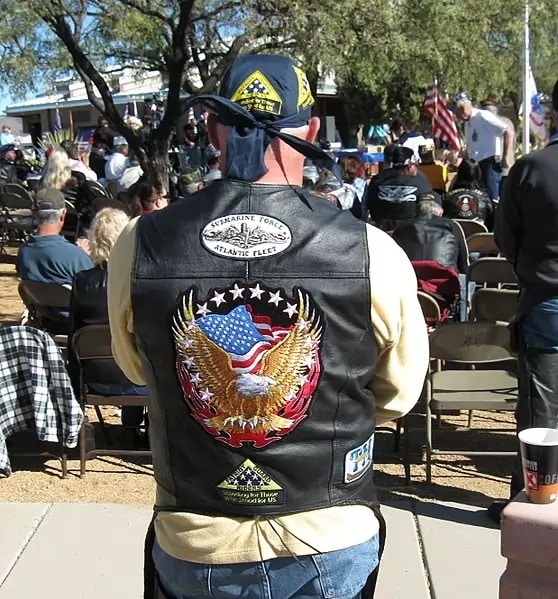 As stated on their website:
"We don't care what you ride or if you ride, what your political views are, or whether you're a hawk or a dove … It doesn't matter where you're from or what your income is; you don't even have to ride."
"The only prerequisite is Respect."
It was created to protect the families of the fallen.
The families of fallen soldiers are often harassed by the members of the WBC, who claim that the deaths of soldiers are due to the acceptance of homosexuality in America.
These protests are disrespectful to the grieving families, and in an attempt to make a difference, were born.
PGR learned about Staff Sgt. Jonathan Turner.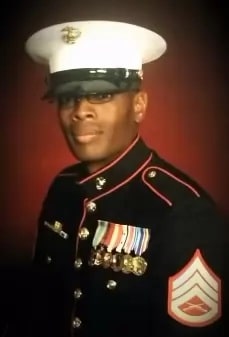 Turner, who had served seven tours in Iraq and Afghanistan, died from combat-related injuries a year after his retirement.
The 41-year-old veteran was unable to attend his funeral in California because his family lived in Georgia.
Turner's remains would make their way back to his family in a respectable manner, thanks to the California PGR.
They gathered in large numbers.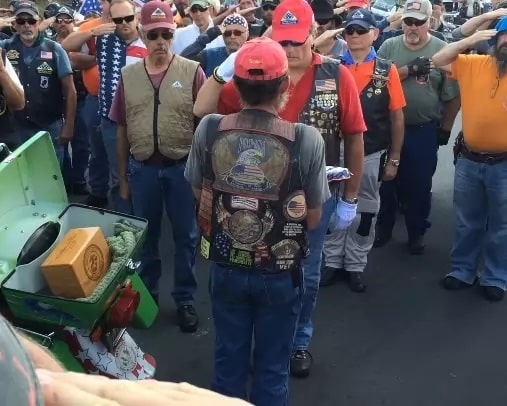 "The California Patriot Guard Riders contacted all of the state captains from California to Georiga and explained the situation, that it wasn't proper to ship this war hero home via FedEx," Jeff Goodiel of the Georgia Patriot Guard Riders told Fox 5 Atlanta.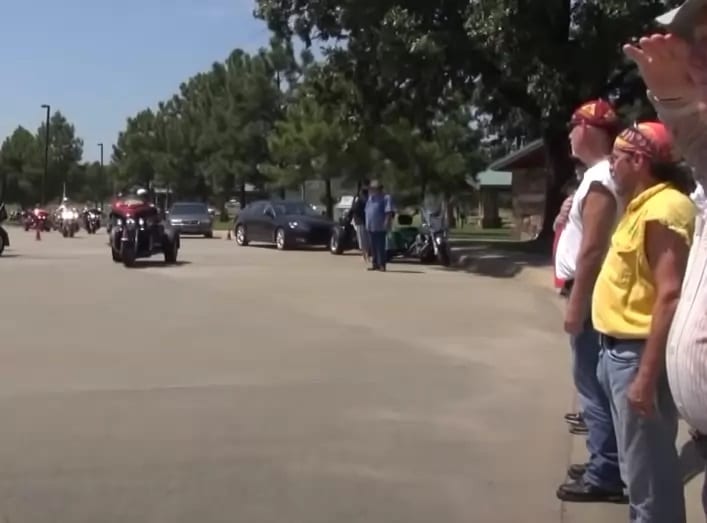 "Within days, a convoy was assembled with each state's Patriot Guard Riders driving Turner's cremated remains across their state and then passing those remains off to the next group of riders."
PGR's longest trip to date.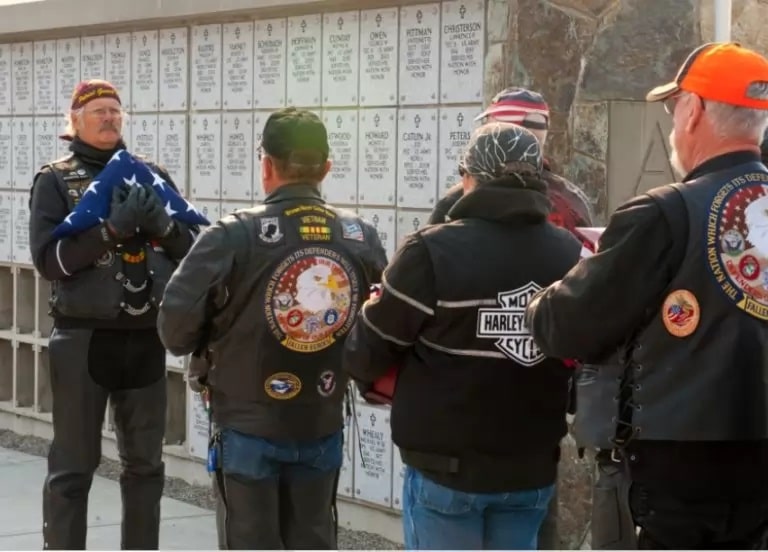 Turner's remains were transported more than 2,000 miles.
"It's heartwarming, to see all these people here," said Annie Glanton, Turner's mother.
"I know that he was loved by a lot of people."
Turner was worth the effort, according to PGR.
"Turner was a great leader who inspired his fellow Marines, both in the Corps and in daily life," their website reads. "You were his friend if you knew him for five minutes or five years. He would give you the shirt off his back."