Amazon Prime Day 2019 sale is just a few days away and there are going to be a lot of exciting deals. The sale will be made live on July 15 and run for 48 hours till the July 16 ends. Amazon is trying to make it the biggest sale event of the year and a lot of products are added in the log.
The latest way to make the Prime day more popular is the addition of celebrities and pop-stars for the publicity. Amazon has partnered with some high profile stars who will start the prime day sale and announce deals. Here are the top celebrities that will be the part of the prime day event and launch their products in 2019 sale.
Star-Studded Amazon Prime Day
Amazon has collaborated with the biggest names from the music industry and they will start the prime day with a musical concert. Taylor Swift will headline the prime day concert with her new songs, 'ME' and 'You need to come down'. Dua Lipa, SZA, and Becky G are also the part of the concert which will be hosted by Jane Lynch.
The #PrimeDay Concert is TOMORROW and we have zero chill about it. See you there, @taylorswift13! pic.twitter.com/Rib3alPrhj

— Amazon Prime Video US (@PrimeVideo) July 10, 2019
Mark your calendars for the #PrimeDay Concert featuring @taylorswift13, with @DUALIPA, @iambeckyg, & @sza on July 10th only on @PrimeVideo presented by @AmazonMusic! https://t.co/QqPWtrgTBL pic.twitter.com/3tFpGJTb5X

— Amazon Music (@amazonmusic) June 27, 2019
There are no tickets sold for concert and selected Amazon Prime members will be invited to the event. Prime Day concert will start on Wednesday, July 10 at 9 pm EDT. It will also be live streamed on Amazon Prime video, the official streaming service of Amazon.
Top Celebrity Deals
Here are the top celebrities that will come on stage and announce the deals on their products.
Jaden Smith, the son of actor Will Smith will offer a 25% discount to the prime members on his JUST Water Products.
Kristen Bell, the star of Gossip Girl will offer a 20% discount on her snack bar company products, which helps the poor and hungry children.
Mark Wahlberg will offer a 20% discount on his line of Performance Inspired Nutrition protein powders to the prime customer.
Kobe Bryant, the former basketball Star will come on stage to announce a 20% discount on his line of premium body care products.
Zac Brown, the Grammy-winning singer will be offering DemerBox, a waterproof Bluetooth speaker line at $279 at 20% discount.
Apart from that, there will be a lot of deal on Apple products and other tech and gadgets at the prime day 2019 sale.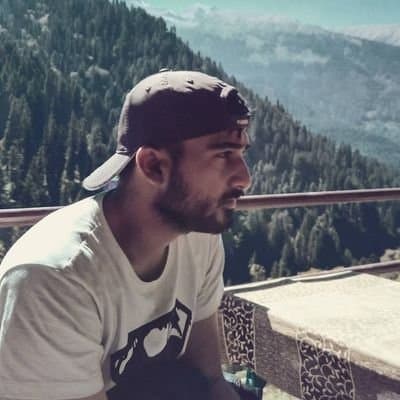 A journalist passionate about entertainment, pop culture, anime, gaming, and celebrity news: with years of experience in writing and reporting, I love to delve deep into the latest trends, information, and controversies surrounding entertainment and celebrity culture. Whether you're a die-hard gamer, an anime fanatic, or love to keep up with the latest celebrity news, I've got you covered.