Amazon has announced that two days long Prime Day 2019 will officially start on 15th July. In this 48-hour long shopping fest, you will get a lot of chances to grab a deal of your dream. Amazon will list thousands of products on sale in this event.
[fvplayer id="2332″]
We have made a guide to help shoppers navigate through the noise in this shopping fest.
Amazon Prime Day Cheat Sheet: Everything Summarized
In short, you need to have a prime membership to be the part of Amazon Prime Day.
Deals on Prime Day will go live at 2:59 ET on July,15.
Prime Day shopping will go on for the next 48 hours.
You can expect similar sales from Amazon rivals like Best Buy and Walmart.
Amazon Prime Deals that are live now
Amazon has started to offer a sneak peek at the deals you can expect at this Prime Day Sale. The shopping giant has already dropped significantly on its products.
Amazon Echo Dot $25 off
Amazon Echo Input $20 off
3 Months Kindle Unlimited 27 off
Amazon Echo Dot Case $10 off
Amazon Cloud Cam $30 off
Deals for Twitch on Prime Day
Amazon has announced a stream called Twitch Sells Out which will be similar to a shopping channel. This stream is intended to showcase all the best deals of Amazon Prime Day Twitch for gamers.
Prime Day Taylor Swift Concert
Yes, you read that right. This year's prime day will kick off with a performance from Taylor Swift. Prime Day 2019 will also feature performances of Dua Lipa, Becky G, and SZA.
Amazon will stream this concert for Prime members on July 10 at 9 pm ET on Prime Video.
Can you shop without Amazon Prime Membership?
Amazon Prime Day is a thank you gift to its Prime members, which means it is exclusive to them.
You can signup for a free trial on your Amazon account and then shop, but if you have used up your trial in the past 12 months, then you can't do that again.
How fast will Amazon ship My Prime Day orders?
The primary shipping partner of Amazon, FedEx has recently announced that it will not renew its domestic contract with Amazon.
This news could affect the shipping of your products. Amazon has been building and improving its shipping network and recently committed to next day shipping.
Prime Day Deals for Prime Student
Amazon Prime Student member has access to all the features and perks of Amazon Prime service. So if you have Prime Student account, then you can take part in Prime Day sales like everyone else.
Is your country a part of Amazon Prime Day 2019?
The most important question of all is that if your country is a part of Prime Day or not.
In 2018 17 countries participated in the Prime Day which are UK, US, Netherlands, Spain, Luxembourg, Italy, Japan, India, China, France, Canada, Austria, Belgium, and Australia. In 2019 United Arab will join this list.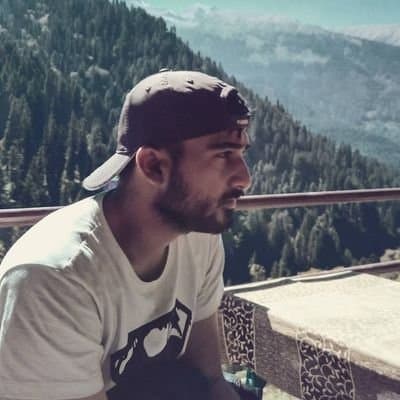 A journalist passionate about entertainment, pop culture, anime, gaming, and celebrity news: with years of experience in writing and reporting, I love to delve deep into the latest trends, information, and controversies surrounding entertainment and celebrity culture. Whether you're a die-hard gamer, an anime fanatic, or love to keep up with the latest celebrity news, I've got you covered.