Breaking Bad is a critically acclaimed American television series created by Vince Gilligan. The show has often been regarded as one of the best TV shows of all time. It originally aired from 2008 to 2013 and consists of five seasons and has a stellar cast to boast.
The story follows Walter White, portrayed by Bryan Cranston, who is diagnosed with terminal cancer and facing financial struggles. He partners with a former student, Jesse Pinkman, played by Aaron Paul, to produce and sell high-quality crystal meth. As the series progresses, viewers witness Walter's descent into the criminal underworld and the moral complexities that come with his choices.
If you're someone who has already enjoyed several reruns of the show, we've got a list of similar TV shows that will keep you entertained.
Must-Watch Shows Like Breaking Bad
15. Justified
This show, based in Kentucky, takes a look at a US Marshall who lives like a gunslinger from the Wild West, but living in the present day. His actions speak louder than words, and it goes beyond just being an action-packed show.
Raylan Givens, played by Timothy Olyphant, has to come to terms with the people in the place he was born in, all while upholding the law – this is the focus of the acclaimed show Justified, which delves into the mind of a man on the brink.
14. Weeds
This dark comedy has been running for 8 seasons and remains a great show. It follows the story of a widow, Nancy Botwin, who starts to sell cannabis to support her family, and Mary Louise Parker gives a fantastic performance in the lead role.
This show slowly explores the mess of illicit activities the family gets intertwined in, making it a remarkable and enjoyable watch to take one's mind off Breaking Bad for a while.
13. Boardwalk Empire
Although Martin Scorsese was a consultant and the ensemble included Steve Buscemi, the show was unable to meet expectations and ended up being a disappointment. Despite this, the show would be a worthwhile viewing experience following Breaking Bad, as it delves into a life of crime and associations with notorious criminals that fans of mob history would recognize, such as Meyer Lansky, Al Capone, Arnold Rothstein, and Lucky Luciano.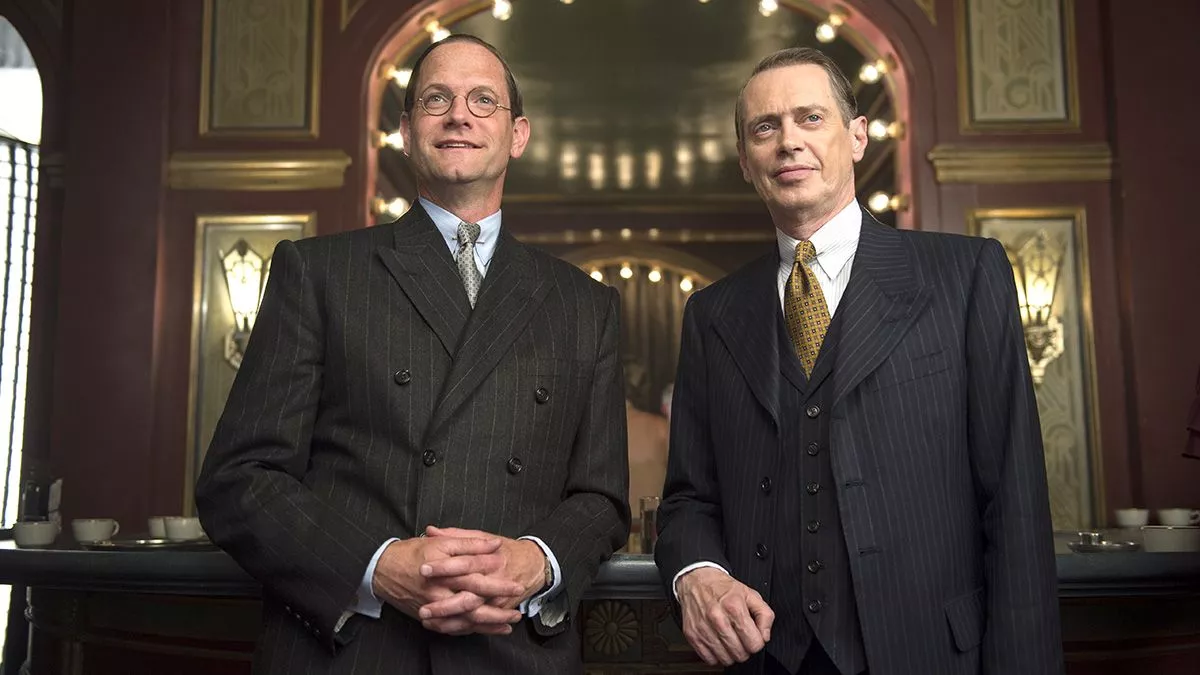 12. Homicide: Life On Street
This production was largely ignored by the public, but its great story arc and clever storytelling techniques made up for its lack of star power. It's reminiscent of The Wire in that it follows the underworld of crime, but also has a healthy dose of comedy and satire. Fans of Breaking Bad should definitely take the time to watch this show.
11. Deadwood
Set in Dakota in the 1800s, the show portrays a mining town where moral standards are challenged by a great deal of obscenity, bareness, and devious criminals. Notable historical figures also appear, and the characters must fight to survive in this wild environment.
This show is filled with the same kind of lawlessness as in Walter's world, however, there is no hope of getting away from it. With its swift pacing and plenty of gunfire and drug deals, this show may be a good fit for those who enjoyed Walter White's story in Breaking Bad.
10. Bloodline
The show's motto suggests that although the family has done something wrong, they are not bad people. When the family gets together for a reunion, the father unexpectedly passes away and long-hidden secrets from the family's dark past come to light.
The depiction of the family dynamics and how they interact with each other in this show is handled with great skill, and it brings to mind the careful relationships between the Whites which has made Breaking Bad an iconic show.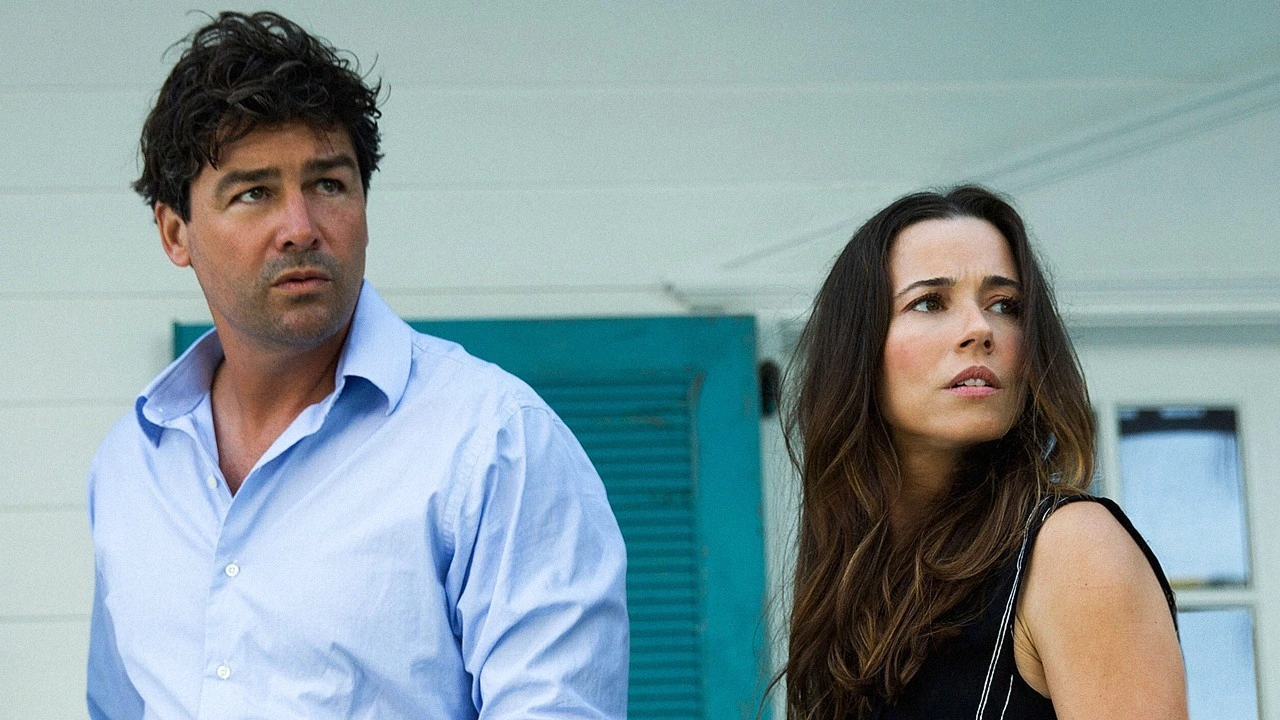 9. The Shield
This show, set in Los Angeles and based on the real-life incidents of the Rampart police department, is a great alternative for anyone missing the hit show Breaking Bad. Though it has won several awards, it has not garnered much attention when it comes to viewership. Led by Vic Mackey (portrayed by Michael Chiklis), the series delves into the lives of crime and disarray from the perspective of a corrupt arm of the police department.
8. Sons of Anarchy
Viewers ready to commit will need to buckle up, for this popular series is seven seasons and counting. It follows a biker gang as they tackle topics such as racism, lawlessness, and corruption, and has earned its place among the most highly rated shows.
An outlawed gang in a small town serves as a reflection of the transformation in Jax Teller, a young man who assumes control of the bikers after his father's demise. An engrossing tale of families, quarrels, and deceit in both life and business, this show is a heart-wrenching journey and a captivating watch.
7. House Of Cards
Despite the revulsion to Kevin Spacey's reprehensible behavior, we can still look back on this program and recognize the excellence it achieved during certain seasons. It was an enthralling spectacle of ambition and manipulation, as Frank and Claire juggled marital harmony with their burning ambition for authority.
The stakes in House of Cards are even higher than those in Breaking Bad. The betrayals and dangers in the nation's capital and the White House are even more extreme than Walter ever faced. Politics is a cut-throat business and might even be more hazardous than cooking meth.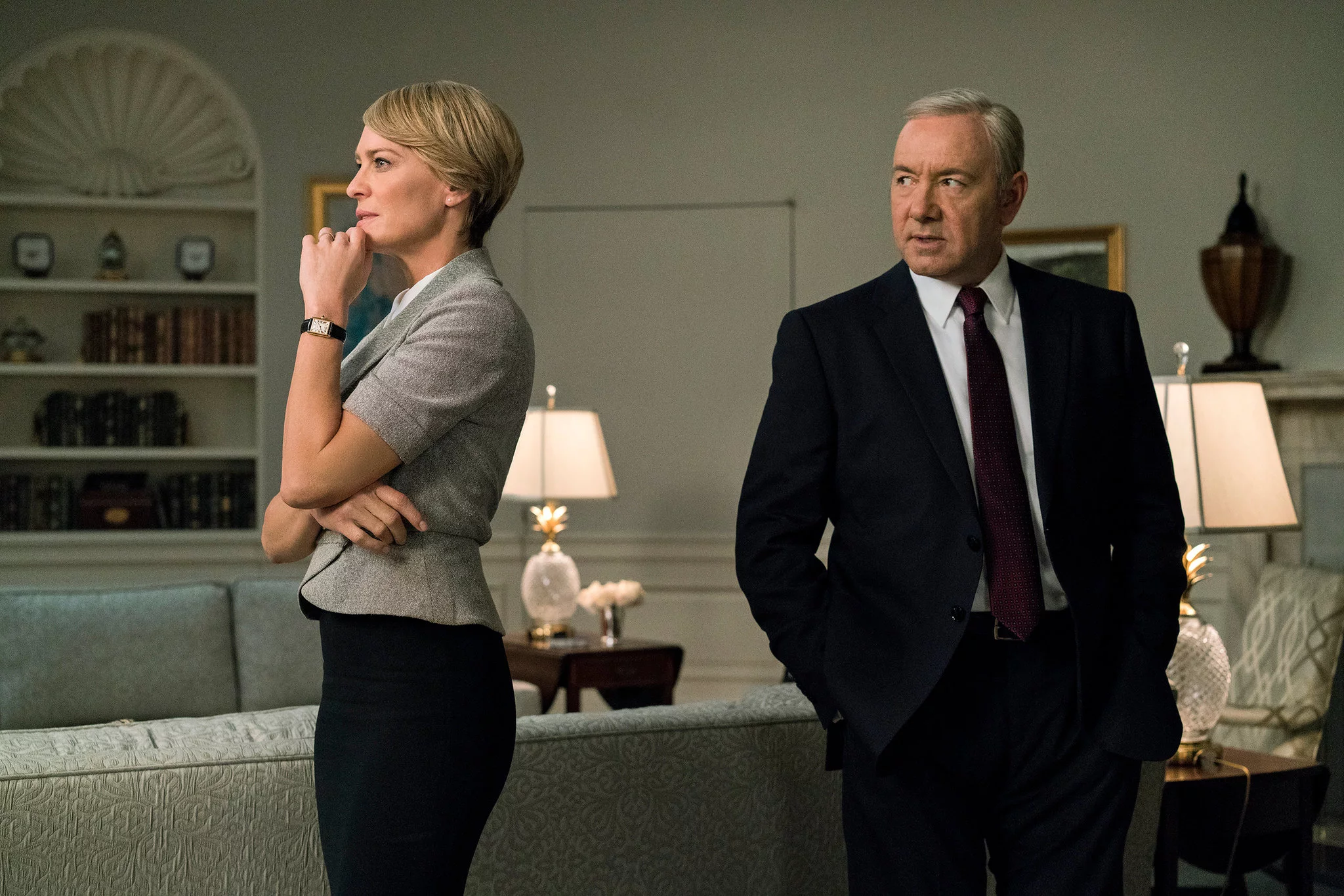 6. The Sopranos
This show, coupled with The Wire, revealed to the world that television programs could be elevated to the level of art. Breaking Bad shares many themes, such as a mob leader who attempts to keep his professional and personal lives separate. James Gandolfini provided a masterful portrayal of Tony Soprano.
Food is a recurrent motif within the show, often as a stand-in for love for Tony. The show also has an intriguing quirk of concluding with music leading into the credits. The Sopranos could be seen as the foundation for the topics addressed in Breaking Bad, making it one of the most superb crime shows on television.
5. The Wire
Until Breaking Bad debuted, this show was heralded as the greatest television show ever. This gritty and dark series follows criminal activities on the streets of Baltimore. Even though the plot takes its time to unfold over five seasons, the story is much more genuine. The battle between law enforcement and drug dealers is epitomized in this thought-provoking series. If you were a fan of Breaking Bad, this is a must-see show.
4. Narcos
If you were captivated by Walter's quiet ruthlessness in Breaking Bad, then you would be mesmerized by the true drug lord of the world, Pablo Escobar in Narcos. The show does a terrific job of portraying him as an almost mythical figure in Colombia. Violence, destruction, and women, and yet somehow he was still able to maintain a family life. Walter White could have certainly taken some cues from Escobar in an effort to keep everything together.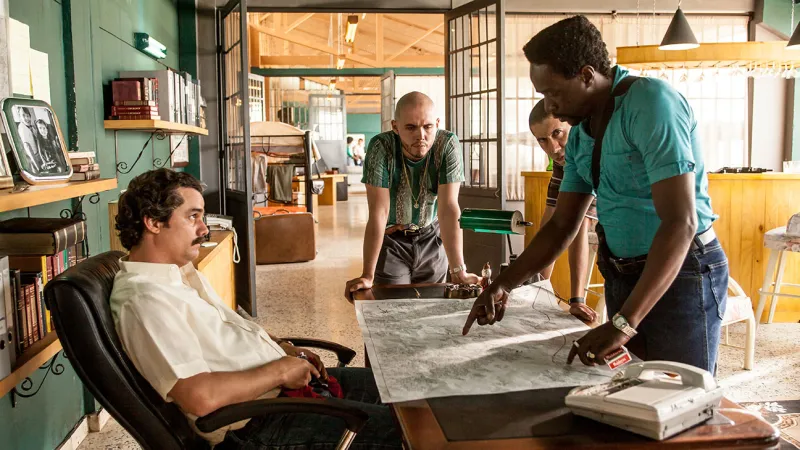 3. Peaky Blinders
The Peaky Blinders' way of life is rooted in crime and is not secretive. Despite their attempts to make it lawful, their unlawful activities bring discord to the family, which is seen in the later seasons of the show. Cillian Murphy, Tom Hardy, and most recently Adrian Brody, this talented cast have come together to create an enthralling show set in a post-World War I Birmingham which follows the story of a real street gang. The music is outstanding, the sets and costumes are stunning, the story and plot are captivating and the acting is amazing.
2. Ozark
Written by Bill Dubuque, the show follows Marty Byrde (played by Jason Bateman) who is a money launderer for a Mexican cartel. The storyline is similar to that of Breaking Bad as Byrde is a family man trying to ensure his family has a good life.
This show is beautifully filmed and provides an in-depth exploration of the complexities of human connections as well as the pressure the drug cartels can put on families, leading to eventual turmoil and disintegration.
1. Better Call Saul
The same creative geniuses who made Breaking Bad have outdone themselves by producing the spinoff show starring Saul Goodman. This show is a true reflection of their progress in terms of cinematic techniques and narrative development.
The story traces Saul's journey before he adopted his pseudonym and the characters from Breaking Bad he meets along the way. Famous personalities from the original show, such as Gus Fring, Hector Salamanca, Tuco, and Mike, all make an appearance. Not only does Better Call Saul boast fascinating character growth and excellent storytelling, but the music is also a great bonus.