Tulsa King follows the story of Dwight "The General" Manfredi, a former mafia Capo who has just been released from prison and is trying to take over the criminal underworld of Tulsa. This is the first time that Stallone has taken on a regular acting role on television, showcasing his renowned silver screen magnetism within the small screen medium.
Dwight is a character that is reminiscent of Stallone's hard-edged character, yet there are some nuances and suffering that make him comparable to some other great television antiheroes. Those who have already enjoyed Tulsa King will find lots more to love in this genre, as it's full of crime-related series that are sure to keep you on the edge of your seat.
Must-Watch Shows Like Tulsa King
13. The Sopranos
In the award-winning HBO show, The Sopranos, Tony Soprano, a New Jersey mob boss, must balance his family life with his mafia activities. He must also contend with the authorities, informants, and a rival gang from New York. If Dwight from Tulsa King were to be a character, he would fit in perfectly, as many of Tony's adversaries, such as Phil Leotardo, Richie Aprile, and Feech La Manna, are similar to him.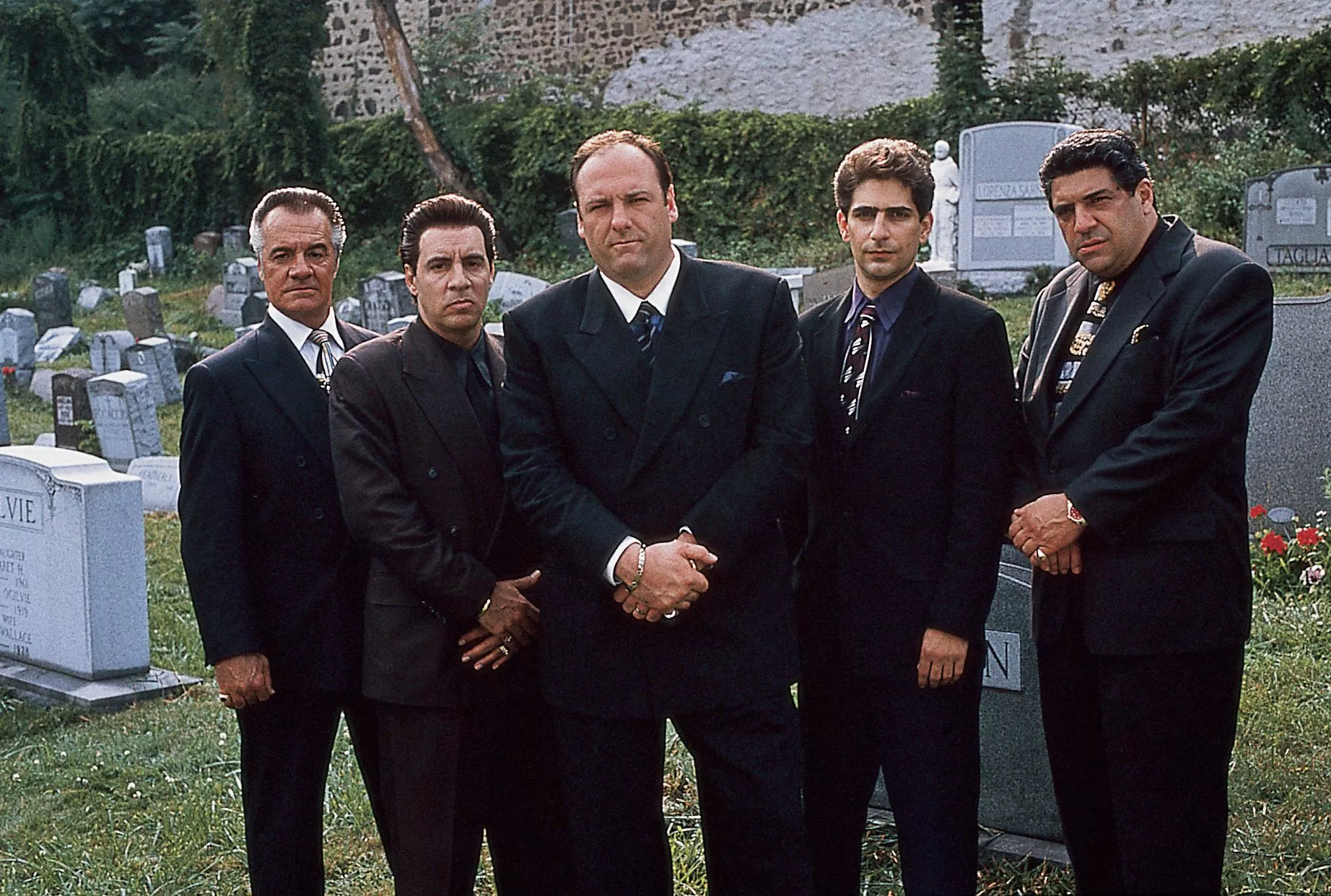 12. Vincenzo
The rivalry featured in Vincenzo at the beginning bears a resemblance to the one found in Tulsa King. After Park Joo-hyung is taken in by a powerful Italian mafia leader, he eventually becomes the advisor of the family. However, when the boss' son tries to murder him, he has to seek refuge in his native South Korea, where he ends up in the middle of another struggle.
Vincenzo has been recognized with an abundance of awards in Korea, including victories at the Seoul International Drama Awards, demonstrating its greatness.
11. Get Shorty
The 1995 movie Get Shorty is the basis of the show, with Chris O'Dowd playing the character Miles Daly, an unhappy, movie-loving enforcer for a criminal organization from Pahrump, Nevada. On a mission to collect a debt, he runs into Rick Moreweather (Ray Romano), a beleaguered indie film producer.
This dark comedy is highly enjoyable yet underrated. Tulsa King fans will find themselves right at home because it has the same feel and appearance.
10. Justified
Based on the work of Elmore Leonard, the show Justified is a smart, hard-edged neo-Western series like Tulsa King that takes place in an area of the United States that is not usually seen on television. Timothy Olyphant plays Raylan Givens, a U.S. Marshal from Harlan County, Kentucky who applies his knowledge of the mountainous and holler regions of Appalachia to locate and capture criminals.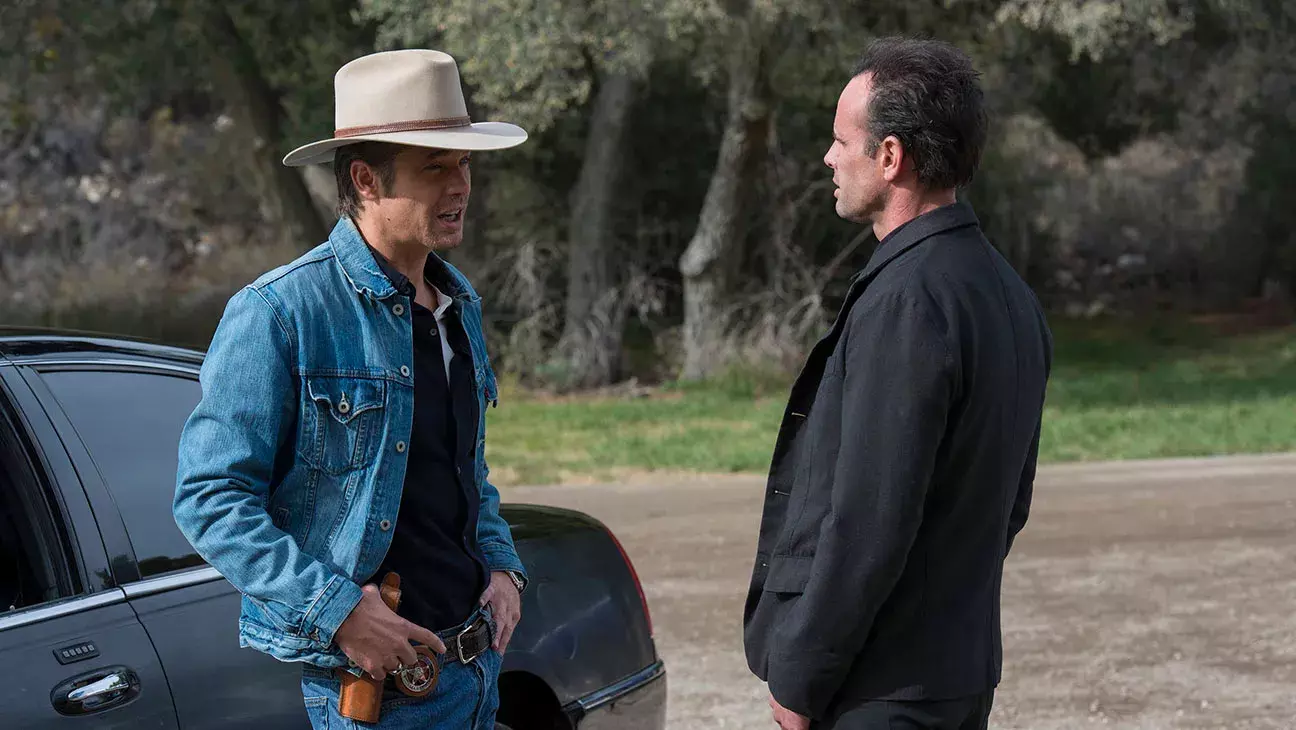 9. The Flight Attendant
Kaley Cuoco showcases her immense talent in The Flight Attendant, a crime dramedy featuring her as Cassie Bowden, a flight attendant with an alcohol problem, who finds herself embroiled in dangerous foreign intrigues that she must unravel before they lead to her demise.
If you're a fan of Tulsa King and his entertaining crime dramas with unexpected violence mixed in with a bit of humor, you should definitely give this one a try.
8. Jett
Upon being released from prison, Daisy Kowalski, a world-class burglar, is pursued by multiple criminal bosses trying to add her to their team. However, Daisy has her own agenda and is not interested in returning to criminality. Like Daisy, Dwight from Tulsa King also doesn't want to go back to a life of crime upon his release.
Jett's crisp cinematography, pulse-pounding action, and the impressive cast of Carla Gugino and Giancarlo Esposito are sure to please the newest viewers.
7. Godfather of Harlem
Forrest Whitaker plays the role of Bumpy Johnson, the real-life 1960s Harlem mob leader, in the FX series Godfather Of Harlem. Despite being in a criminal underworld that is largely controlled by Italian Americans, Bumpy does his utmost to help the Civil Rights Movement blossom around him.
Bumpy and Dwight of Tulsa King may be likened to one another since they both managed to build criminal empires out of nothing. However, Godfather Of Harlem truly shines as a show because it combines elements of organized crime and politics into a very cohesive story.
6. The Last Don
The elderly Don Domenico Clericuzio of The Last Don struggles to hold on to his power as generations pass him by. His character is reminiscent of the beloved Vito Corleone from The Godfather, a novel also authored by Mario Puzzo. Unfortunately, Don Clericuzio is hindered by the presence of rebellious younger mobsters.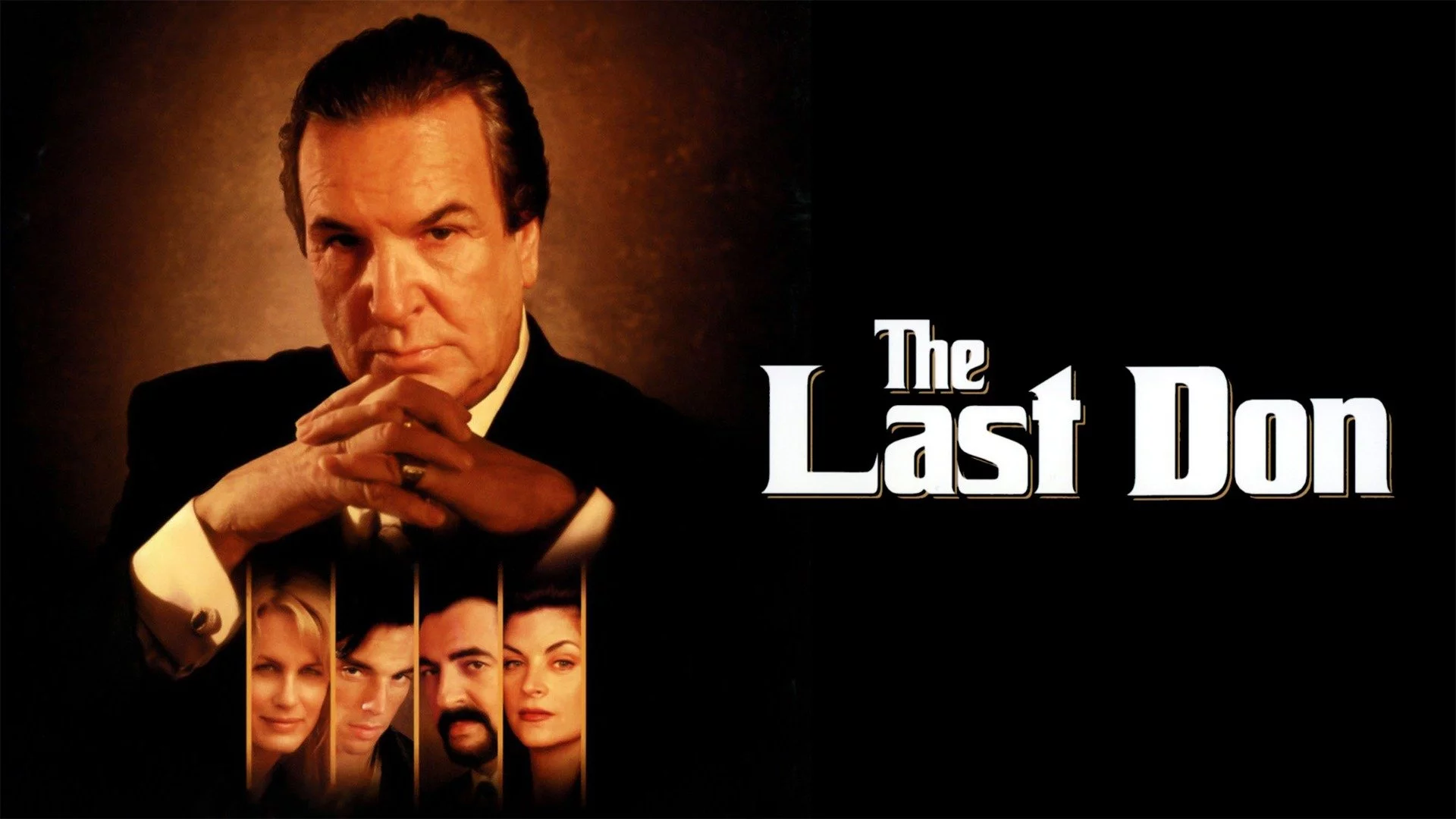 5. The Black Donnellys
The Black Donnellys follows four Irish brothers taking a leap into the world of organized crime. But, their journey soon leads them to the unpredictable, dangerous streets of New York's Hell's Kitchen, which is not too dissimilar to Tulsa King's Tulsa. The show offers viewers plenty of interesting protagonists to choose from, plus an array of fully-realized supporting characters.
4. Boardwalk Empire
Enoch Thompson, a treasurer from Atlantic City, got into a relationship with mobsters and politicians in the early 1900s, becoming himself a notorious gangster. However, the high-speed life he experienced in the Boardwalk Empire didn't last as the consequences were harsh. This show, for which Martin Scorsese was the director of the pilot, was a great blend of reality and fiction.
Although there are many powerful people, Enoch Thompson is the undisputed ruler of Atlantic City, just as Dwight Mafredi is the Tulsa King.
3. Magic City
At the Miramar Playa Hotel in Miami in the 1950s, Ike Evans ran the business and welcomed the likes of mobsters and Fidel Castro's regime's elite. Despite the benefits of the enterprise, Ike soon discovers that associating with the wrong people can have its drawbacks in Magic City. Tulsa King's Dwight maintained that good gangsters should always have style, an idea that Ike always kept in mind while in Magic City.
2. Gangs of London
In the wake of the murder of the leader of the most dominant criminal organization in London, power struggles have risen to the surface. In Gangs Of London, the authorities try to capitalize on the chaos. Many films and series feature a single mob faction, but Gangs Of London goes beyond that by introducing a variety of gangs into the mix.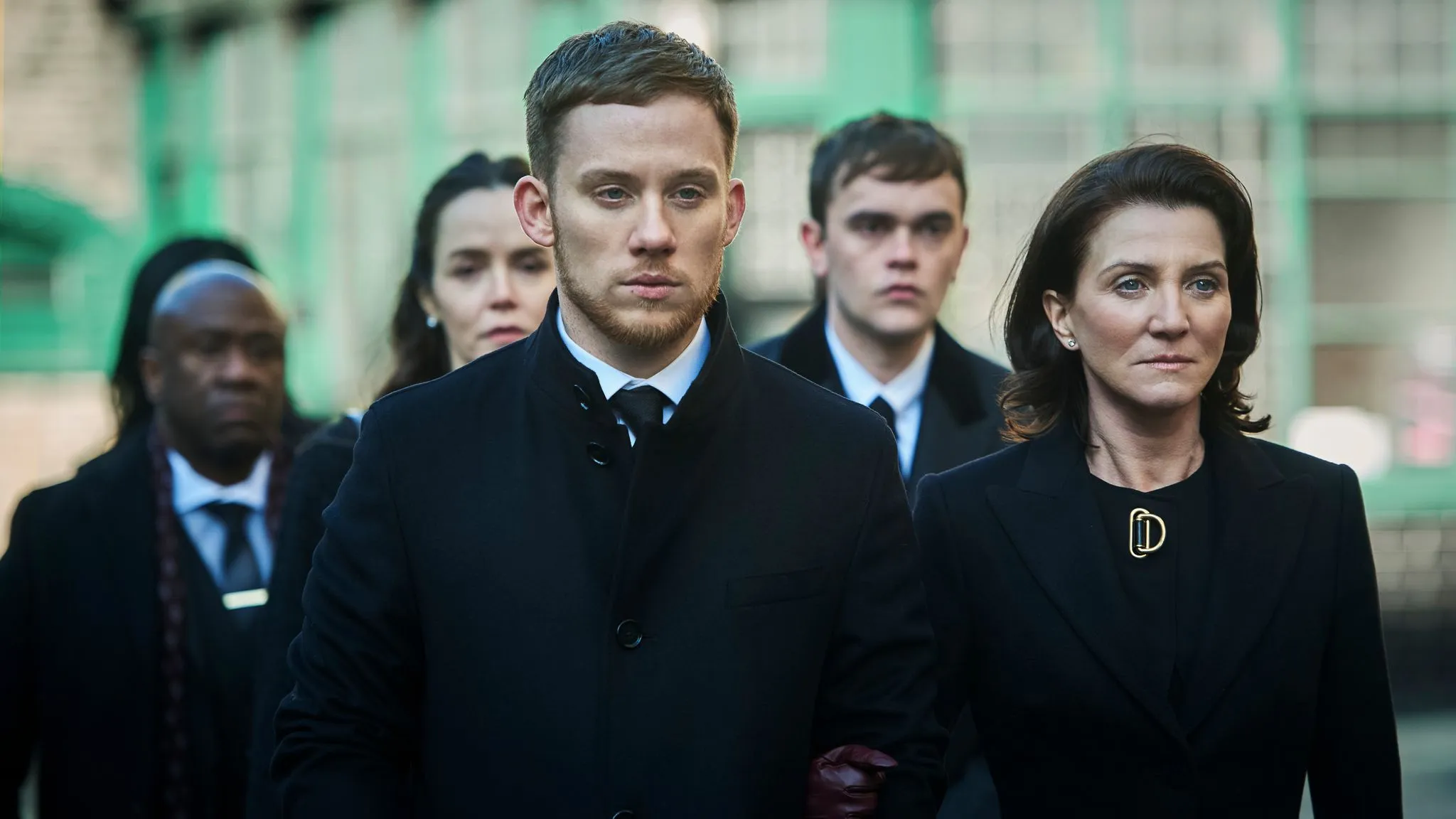 1. Lilyhammer
After committing treason and providing evidence to the FBI, Frank Tagliano is forced to escape to Norway. Audiences join him as he creates a fresh beginning in Lilyhammer. As Netflix's inaugural original series, Lillyhammer is more humorous than other entries on the list. Mafia devotees will also recognize that the lead character is portrayed by Steven Van Zandt, who was Silvio Dante in The Sopranos.
It is easy to observe the likeness between Frank and Dwight from Tulsa King. Despite the fact that Dwight is not an informant, he is obligated to start anew, much like Frank.