Zendaya has established herself as one of the most in-demand actors in Hollywood. The Euphoria star is also at the top of her fashion game and has made countless heads turn at awards and fashion shows.
The Hollywood star and her boyfriend Tom were recently in India and attended the NMACC launch in Mumbai in the first week of April. The Emmy Awards winner has now been roped in by Louis Vuitton as its newest brand ambassador. To mark the occasion, two stunning images of Zendaya were released online that quickly went viral.
Zendaya poses for Louis Vuitton
In the latest images for the Pakistan fashion House, Zendaya oozes confidence as she poses with the brand's iconic Capucines bag in a series of black and white looks in the oceanic photo shoot.
The photoshoot took place at the Roquebrune-Cap-Martin house in the Côte d'Azur region of France. The pictures were clicked by the photographer duo Mert Alas and Marcus Piggott. The Euphoria star, in one of the images, looks stunning in a one-shoulder black dress that comes with a gold zipper. The Disney alum can be seen holding the baby blue Capucines BB in her hands. In another picture, Zendaya can be seen wearing a beautiful black power jumpsuit along with a black version of the Capucines BB handbag. The styling credit was also given to the actor's former stylist and longtime friend Law Roach.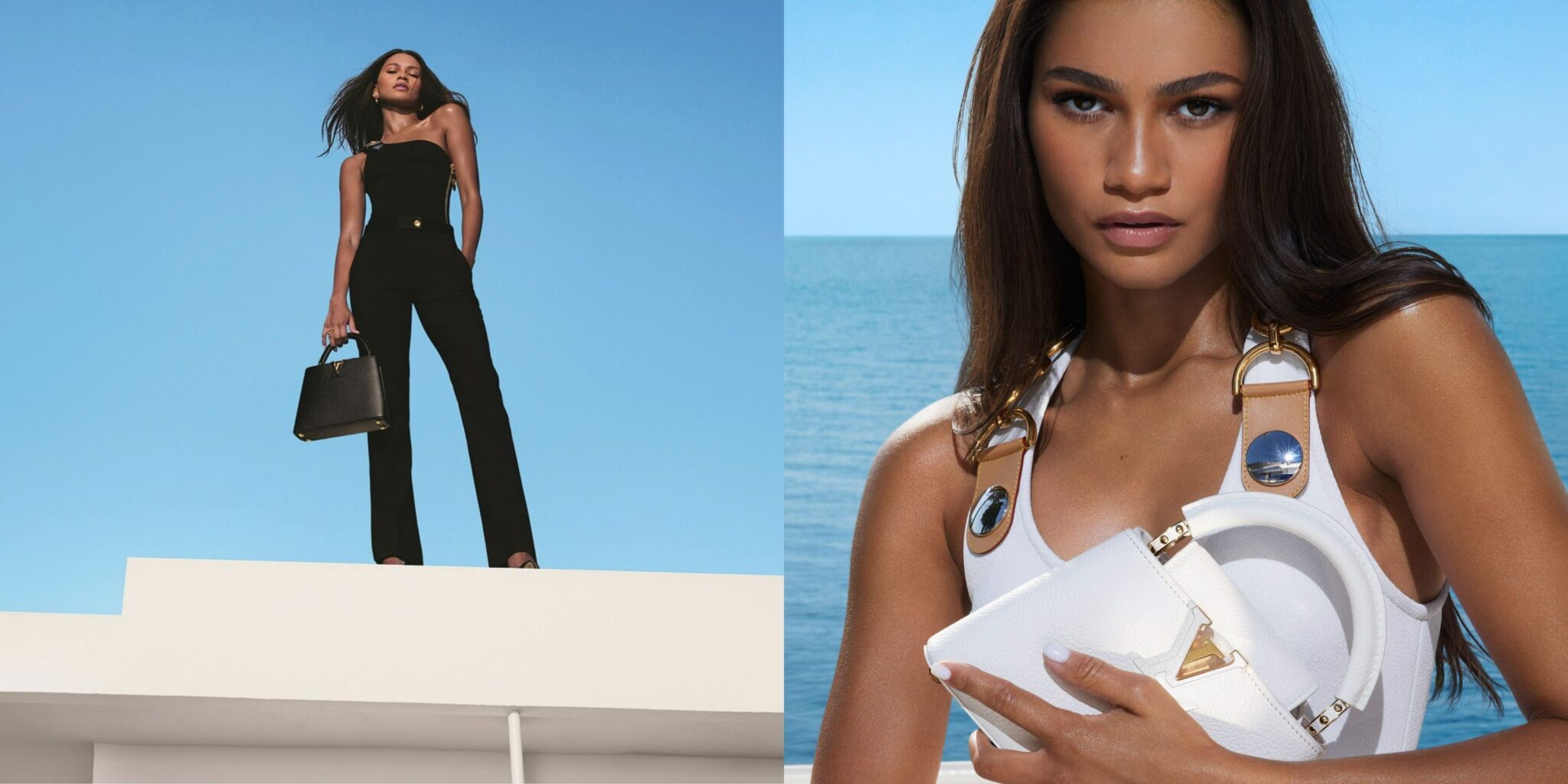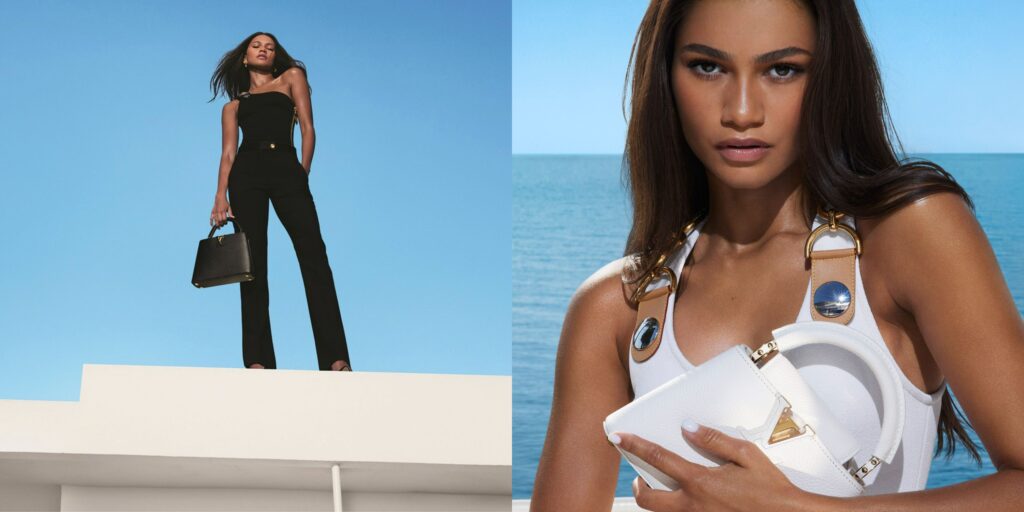 A short clip of the same photo shoot was also released by Louis Vuitton on its official Instagram page.
Social media was not happy with Zendaya's latest photoshoot
Zendaya is one of the most attractive women in Hollywood. It, therefore, comes as a surprise when Louis Vuitton felt the need to edit her facial features to the extent that she looked practically unrecognizable in the photos.
In the retouched pictures, while her angular face appears flatter, her lips, eyes, and nose all seem to look broader as well. On the official photos posted on Louis Vuitton's Instagram channel, Zendaya's fans are irate.
One Twitter user wrote,
"She looks like Margot Robbie."
Another asked
"Why would they Photoshop such a naturally stunning woman to the point most people can't tell it's her without the caption."
Another user posted,
"Omg, the makeup is so strange she doesn't even look like herself wtf."
To this. another user responded by saying,
"Love her REAL BAD, but she looks like Lea Michele here."
Zendaya for Louis Vuitton pic.twitter.com/0Cvx5jiTtS

— Film Updates (@FilmUpdates) April 20, 2023
While retouching photos is a common practice in online media today, there's a fine line between enhancing a subject's natural features and extreme editing that leaves them unrecognizable. Sadly, Louis Vuitton's lates
t campaign photos of Zendaya fell in the latter category.
It's a shame really that the issue of her retouching has gone viral, taking all the focus away from the designer bag in her hands.
What are your thoughts on Zendaya's latest Louis Vuitton photoshoot? Let us know in the comments below
Also, don't forget to follow hiptoro for the latest celebrity news and gossip.
Source: W Magszine