Indiana Jones and the Last Crusade was released in 1989 and was directed by none other than Steven Spielberg. The iconic archaeologist brought to life by actor Harrison Ford in the series is known for his wit, courage, and knack for getting into—and out of—tricky situations. However, there's one scene in the 1989 instalment of the series that has left fans scratching their heads in puzzlement. Jones's seemingly contradictory behaviour regarding an all-important archaeological hypothesis: "X never marks the spot."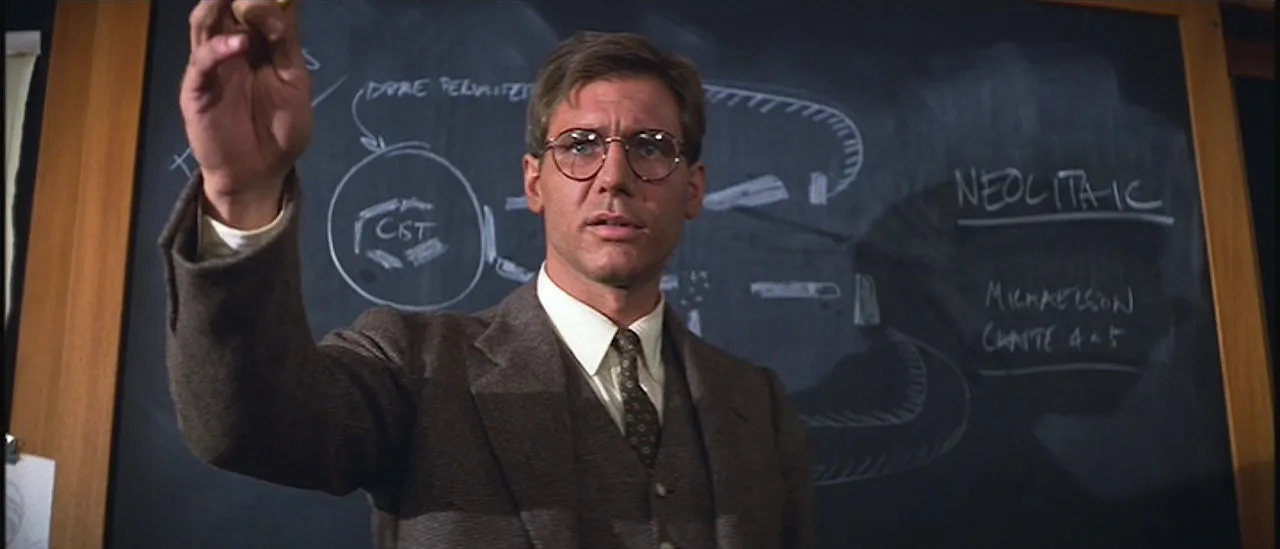 "X Marks The Spot: The Contradiction By Indiana Jones
During a classroom lecture early in the film, Indiana Jones emphatically tells his students that "X never marks the spot" in archaeology.
"Archeology is the search for fact, not truth. If it's truth you're interested in, Dr. Tyree's philosophy class is right down the hall.

Forget any ideas you got about lost cities and exotic travel and digging up the world. We do not follow maps to buried treasure, and X never, ever marks the spot."
These words echoed in a classroom full of eager archaeology students, a mantra of sorts, delivered by the indomitable Indiana Jones. It's a statement meant to debunk the romanticized notions of treasure hunting, emphasizing the reality of meticulous research and excavation over the Hollywood spectacle of stumbling upon a conveniently marked treasure map.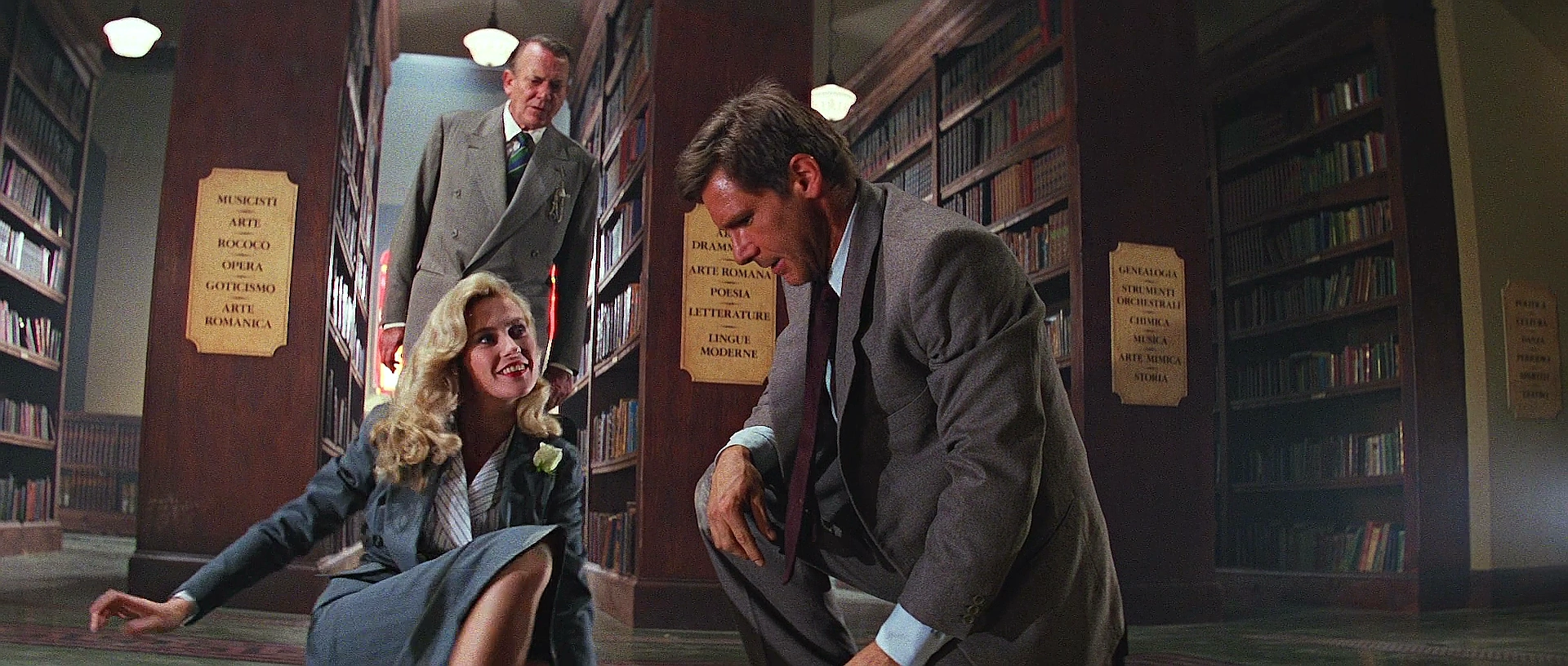 Yet, later on, he finds himself standing before a literal X marking the spot of a hidden clue, prompting him to mumble to himself, ironically, "X marks the spot."
As the story progresses, Jones finds himself in Venice, Italy, inside a centuries-old library that once served as a church. He is in search of the tomb of a knight, which holds an important clue to the location of the Holy Grail. The library is filled with symbols and hidden codes, one of which comes in the form of an 'X', etched into the floor. Strikingly, this 'X' ends up marking the exact location of the tomb he's searching for.
Upon realizing this, Indiana Jones mutters to himself, "X marks the spot", contradicting his earlier statement to his students. This moment is not only ironic but also highlights the unpredictability of Jones's adventures and the ever-evolving nature of archaeological exploration. The script also points out the subtle dry humour behind the scene.
INDY: And ten. Now where's the ten? Look around for the ten.

[Indy walks past aisles of book-lined shelves. He stops, turns, then looks down.]

INDY: Three, seven and ten.

[He climbs a spiral staircase leading up to a LOFT and looks down at Brody and Elsa. The floor beneath their feet is an elaborate tile design containing a huge "X" — visible only from this higher angle.]

INDY: Ten.
(wryly; to himself)
"X" marks the spot.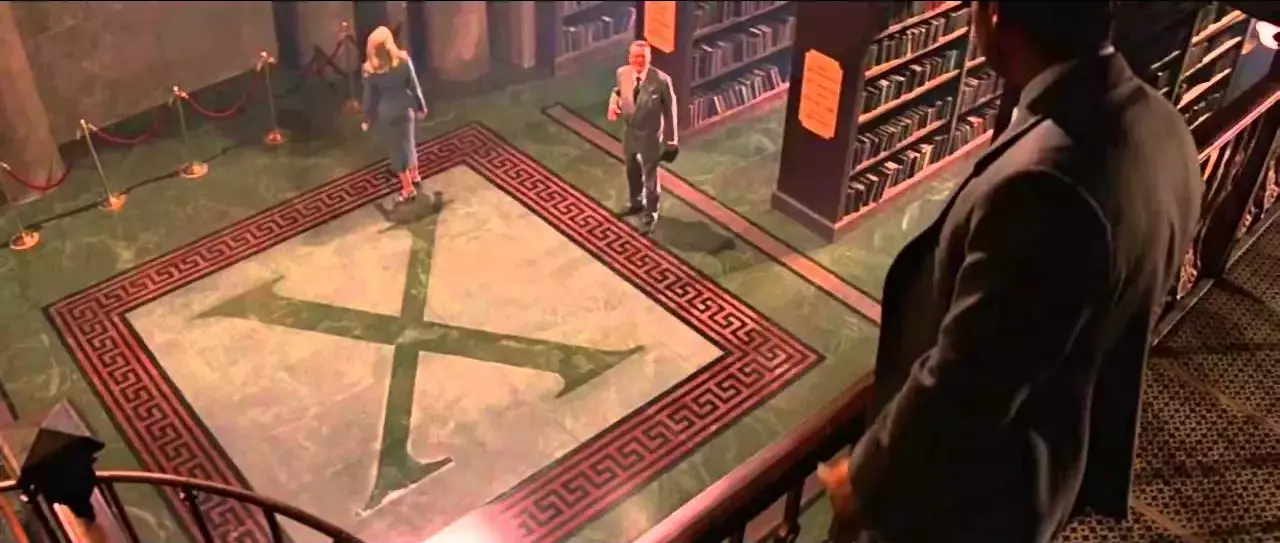 The 'X' symbol is often associated with treasure hunting and adventure. It's a playful nod to the tropes of the genre. Indiana Jones's self-aware comment brings a touch of humour to an otherwise tense situation, maintaining the film's balance between drama and comedy.