The woman who holds the record for being the tallest woman in the world got the chance of a lifetime when Turkish Airlines offered to let her take her very first flight on an airplane.
Rumeysa Gelgi, who hails from Turkey, shattered the record for the world's tallest teenager in 2014 and then went on to become the world's tallest living woman when she turned 18 years old.
According to Guinness World Records, Gelgi still holds the title of being the tallest woman in the world, despite the fact that she is now 25 years old. Her height of 7 feet and 0.7 inches puts her in the first place.
Gelgi's personal website says that her tall stature is caused by Weaver Syndrome, which causes "large birth size, accelerated growth, and skeletal maturation," as well as "limb, craniofacial, neurological, and other abnormalities."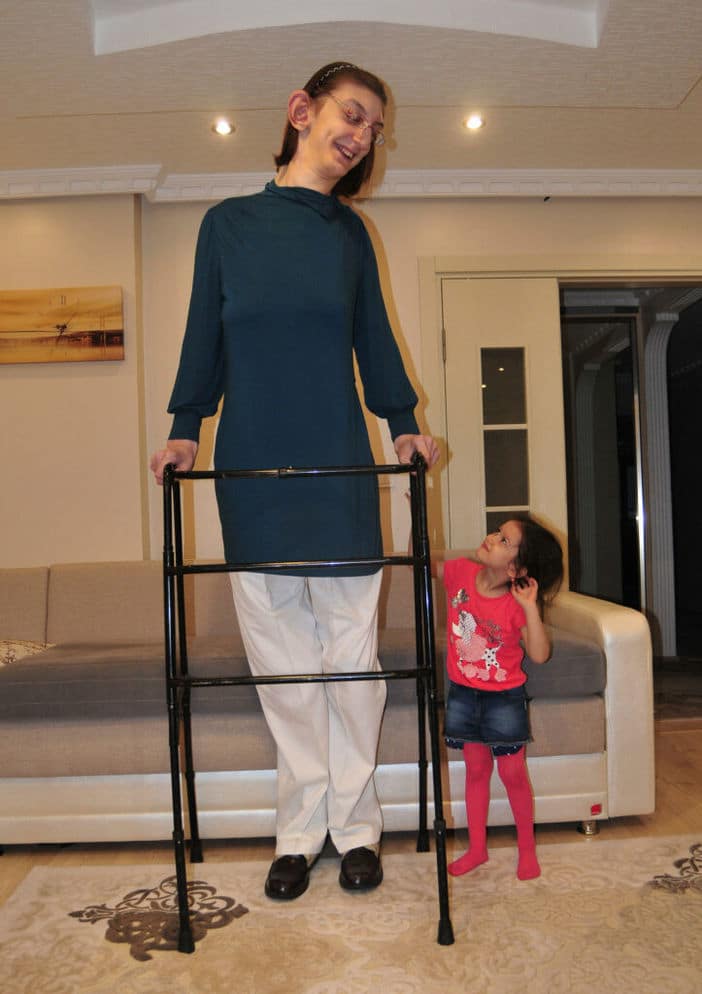 Gelgi is also the holder of a number of other records, including the following: "The largest hands (female), the longest finger (female), and the longest back (female)," making her a five-time world record holder!
However, because of her height, Gelgi has never been able to participate in the activities that the majority of us consider to be second nature. She has never been able to fly on an airplane before Turkish Airlines gave her the opportunity to do so; despite the fact that she is tall enough to reach the top shelf in the cereal aisle at the local supermarket, because of her unusual circumstances, she has never been able to travel by air.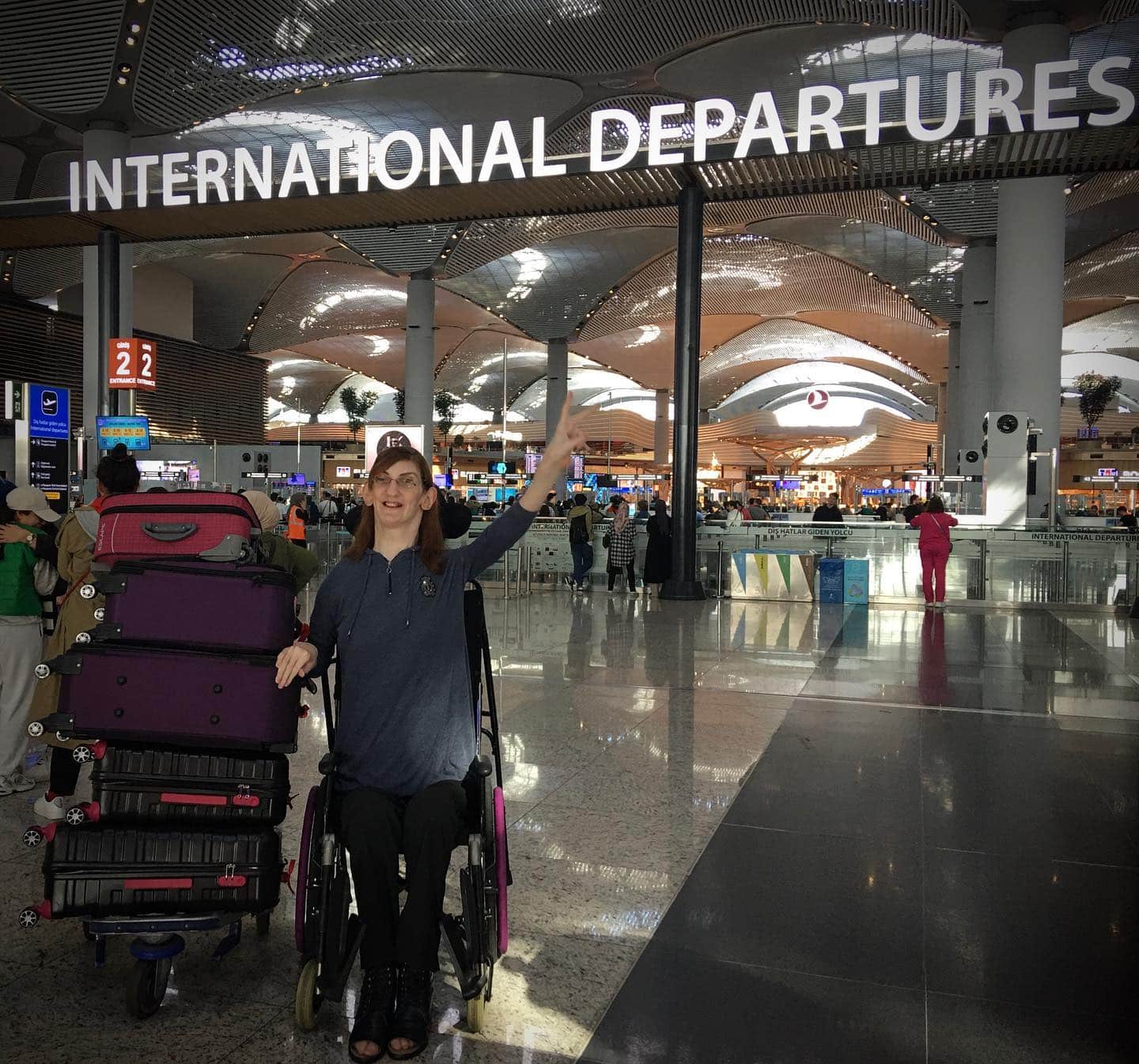 Gelgi used Instagram to record her trip from Istanbul to San Francisco. There, she shared her experiences and wrote about her travels.
"A flawless journey from start to finish with Turkish Airlines. I have so many people to thank.. Air Clinic officials and officers, Istanbul Airport staff, @turkishairlines team, all cabin staff including our cabin supervisor, San Francisco International Airport officers and medical team, customs police and many other departments that I can't count," the [translated] caption began.
Gelgi added: "But unfortunately, I didn't get the chance to know the names of many people […] who helped me with their kindness and dedication for 13 hours in the air for 19 hours in total and organized a 'first flight' celebration above the clouds.
"Therefore, I would like to thank firstly Mr. Ahmet Bolat, Chairman of the Board of Directors of Turkish Airlines and then Mr. Ramazan Yaşa, the Manager of Customer Relations of Turkish Airlines who personally organized this whole process."
"This was my first plane ride but it certainly won't be my last. From now on it will be a great honor and pleasure to fly to different parts of the world with Turkish Airlines A heartfelt thank you to each and every person who has been a part of my journey. With my love," the post – which has racked up 1,800 likes – concluded.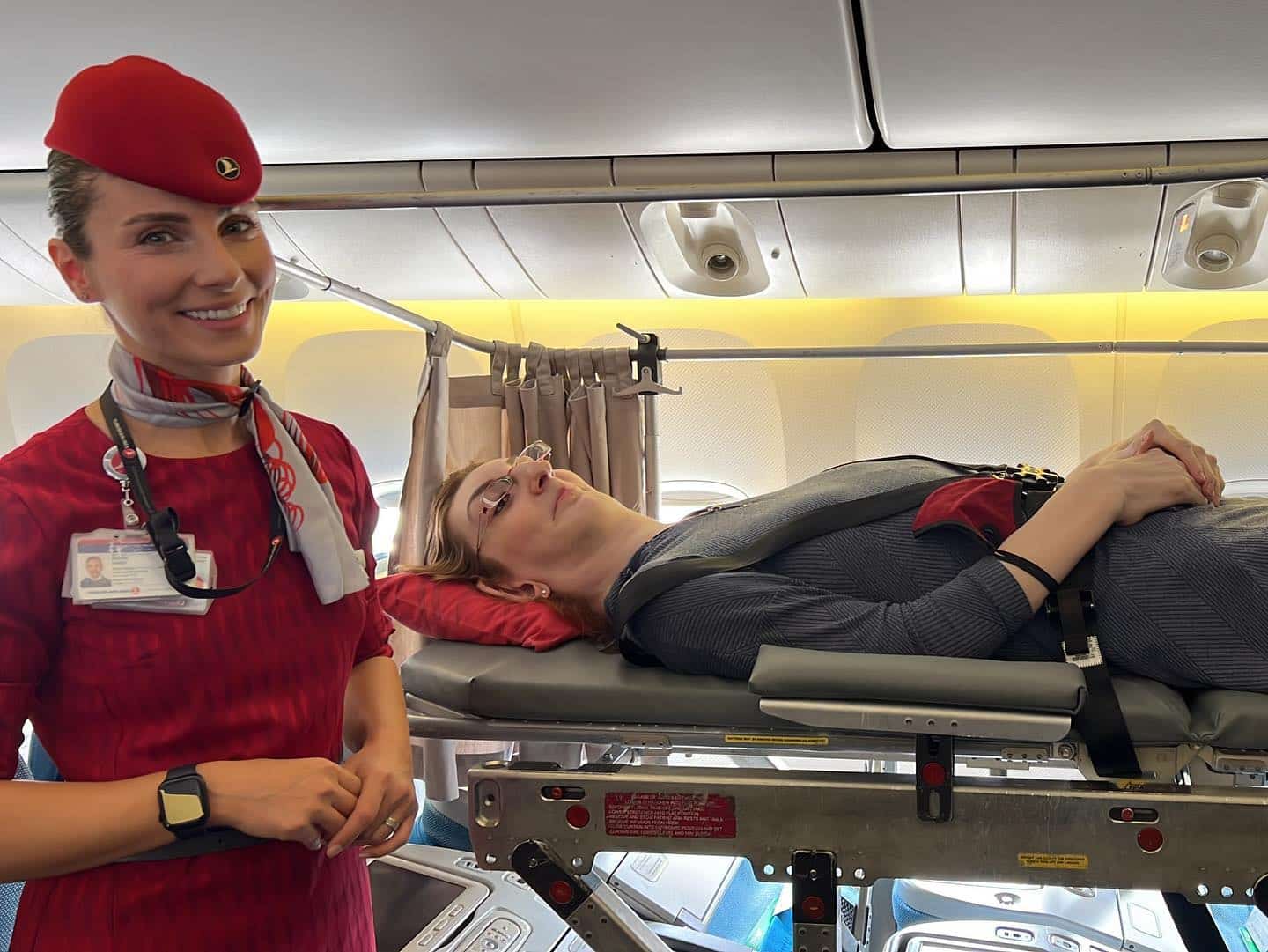 Gelgi reportedly required the removal of six seats from the aircraft by the airline in order for him to be accommodated, but the inconvenience was more than justified. Even Turkish Airlines chimed in with a response underneath Gelgi's post, writing: "Hello Ms. Rümeysa, we are very happy that your flight went smoothly and your valuable feedback. We always want to do what we can for you and our work continues in this direction. Whenever you need us, we are here for you at Turkish Airlines."

What a tremendously admirable action this took on the part of Turkish Airlines! Let's all cross our fingers and hope that Gelgi gets to see quite a bit more of the world!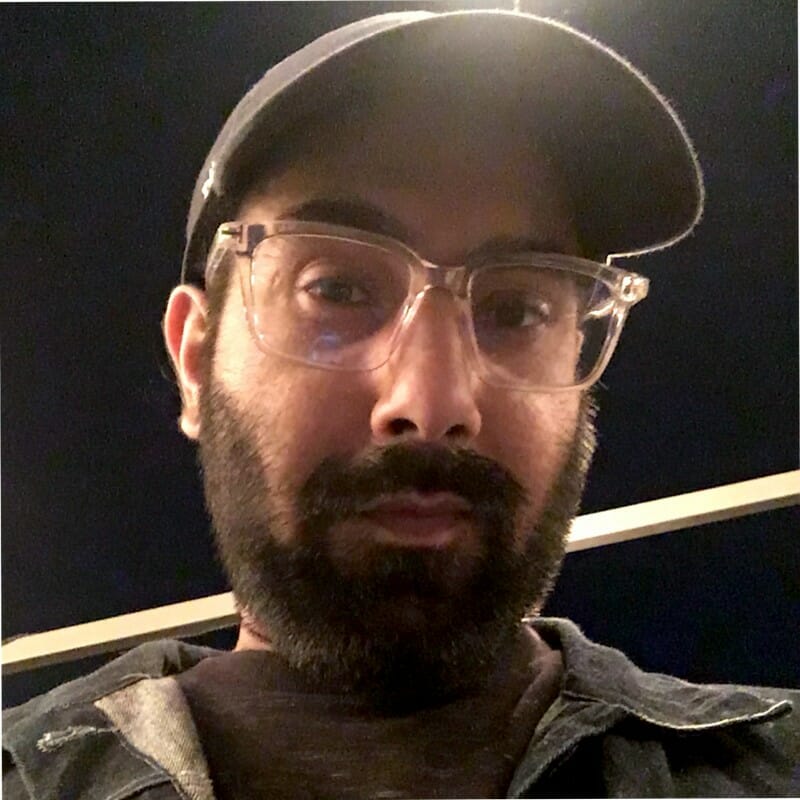 Fascinated by everything that goes beep. Strong passion for music, tech, and all things Marvel.