We all love to transform our bodies into a new look. Many before and after pictures of body transformation surfaces online showing the importance of a healthy life. But, is it all about being slim and moving with the trends in fashion.
Isn't that unknowingly we are making those feel vulnerable about their own body who try to trim up but couldn't do so. But one woman decided to whirl on the traditional before and after outlook.
Tayler Rayne shared her own now and then pictures of her body in a bikini before her weight gain and after. "I'm here to love on my girls who gained weight and aren't really sure how to love themselves," she said before kicking off a now-viral "Grown woman weight thread."
She went from "130 to 230" and managed to cope up with confidence. And now she is indulged in being happy in her own skin.
In no time, she received an overwhelming response from curvy women of all sizes. The post she shared has received approx 161.2K likes and 33.4K retweets. Learning that feeling beautiful is more about the inner soul rather than the size.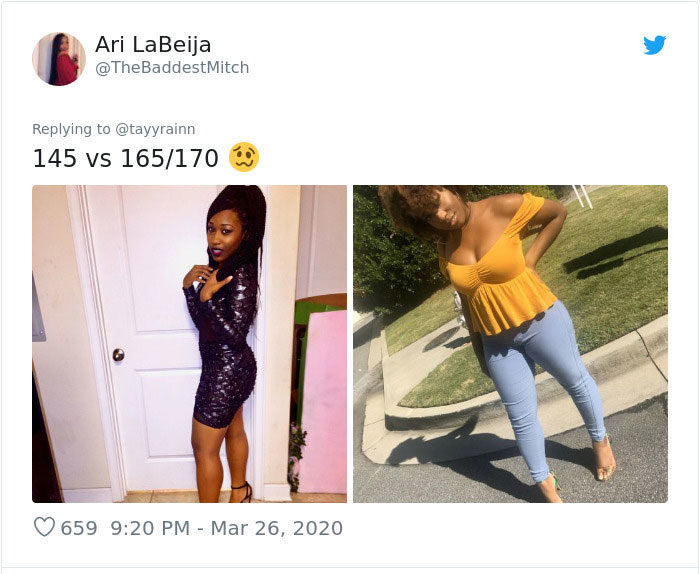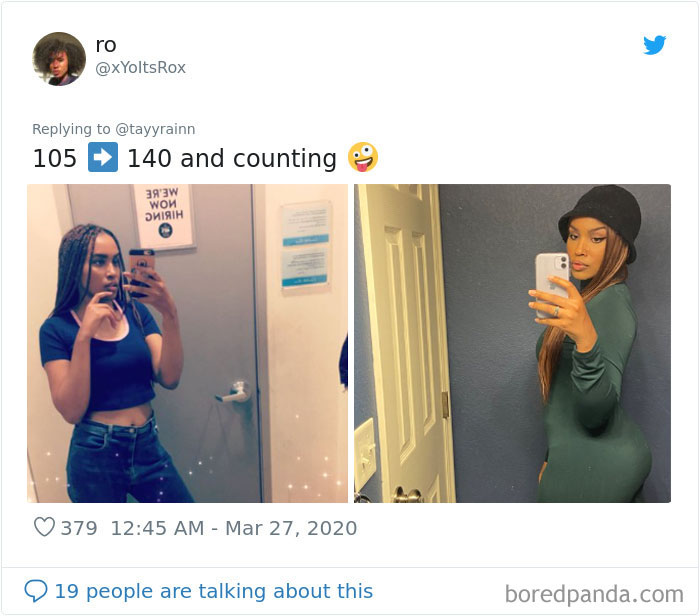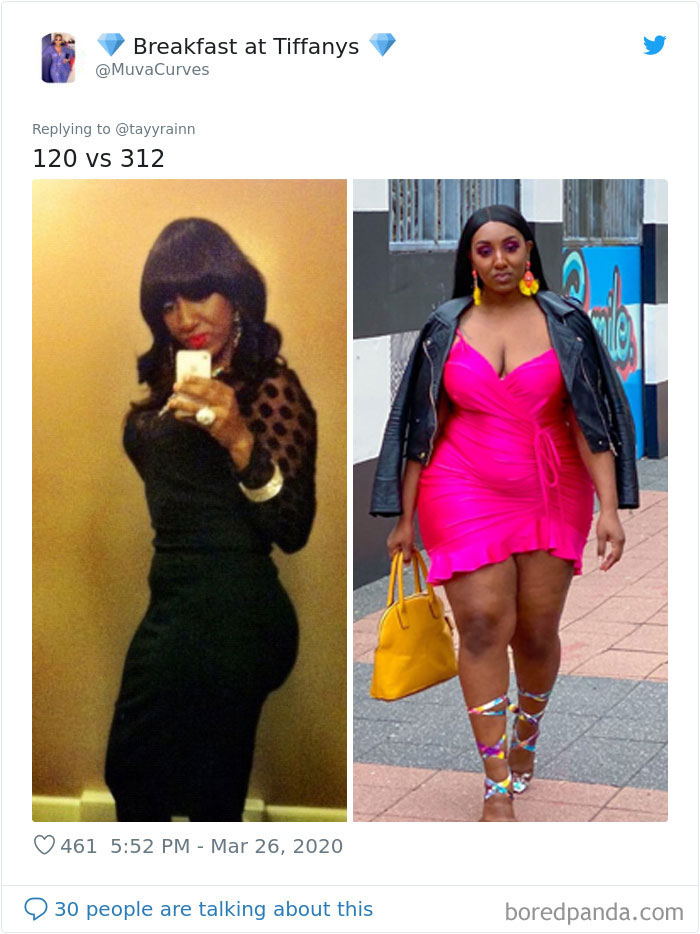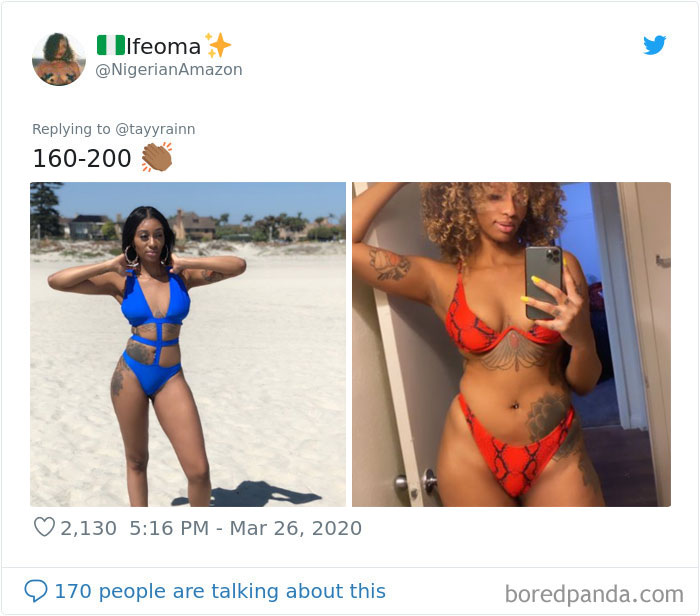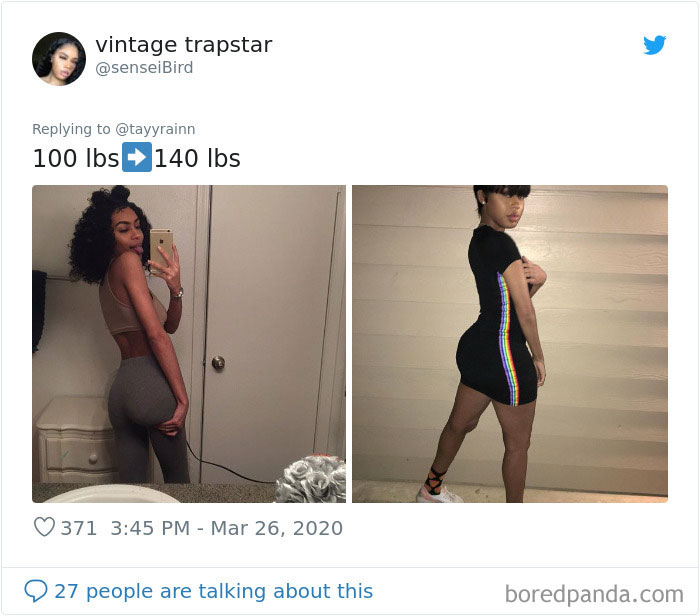 Tay wants all to understand and accept what we are. She explains that –
"We have power over our bodies and appearance. I'm not an advocate for an unhealthy lifestyle, I'm just supportive of women and men who have dealt with a sudden change and are struggling to love themselves."

"Whether we want to lose weight, gain weight, maintain weight, surgery, etc. I am supportive of all things concerning body image because, at the end of the day, we have to look at ourselves in the mirror."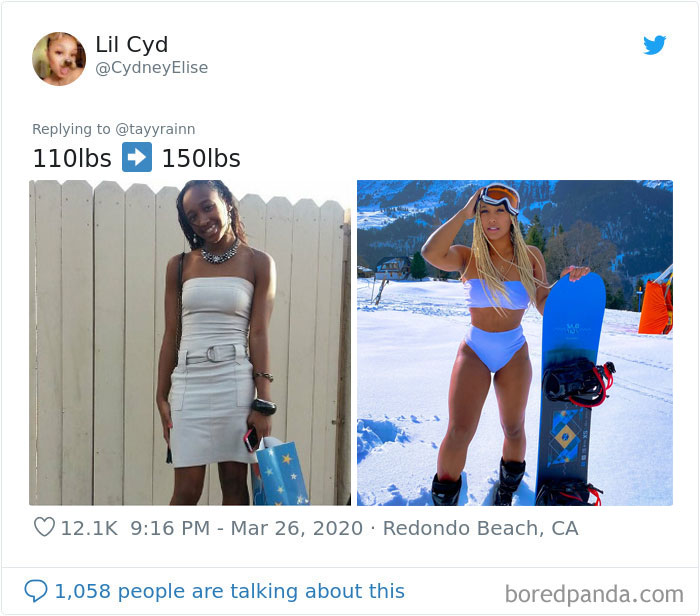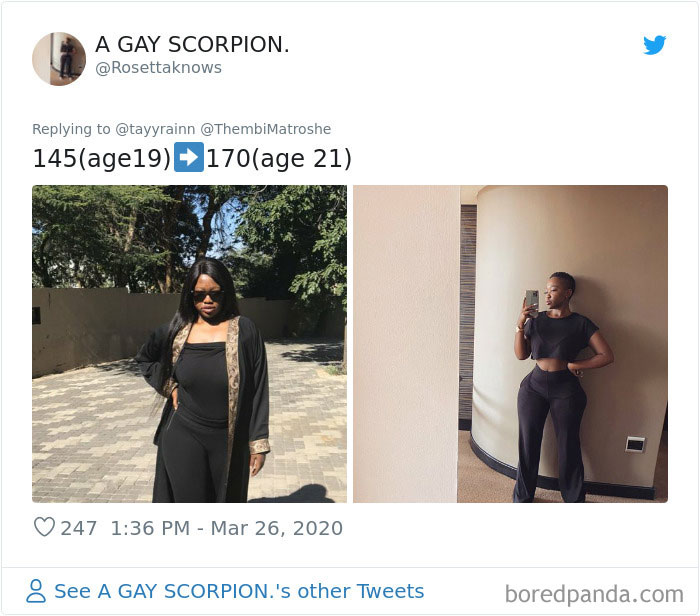 "If you are not happy with what you see, make a change until you are. In spite then, being kind to yourself and practicing positive self-talk. It doesn't matter if you're "fat, skinny, thin, thick, slim, chubby, athletic, someone will always have something to say," Tay concluded. The 24-year-old learned to "forget about them and go about my business."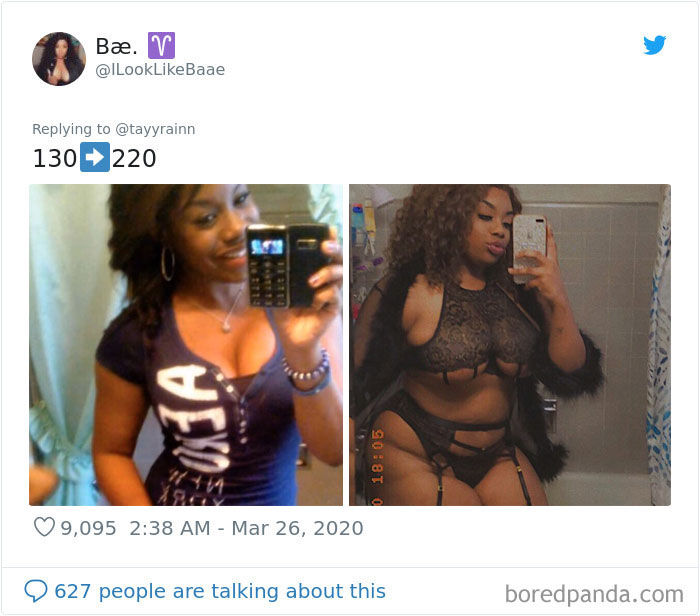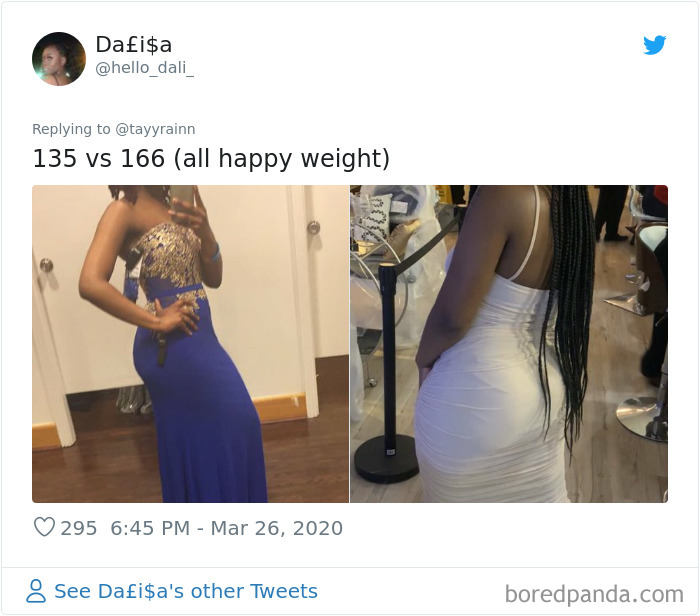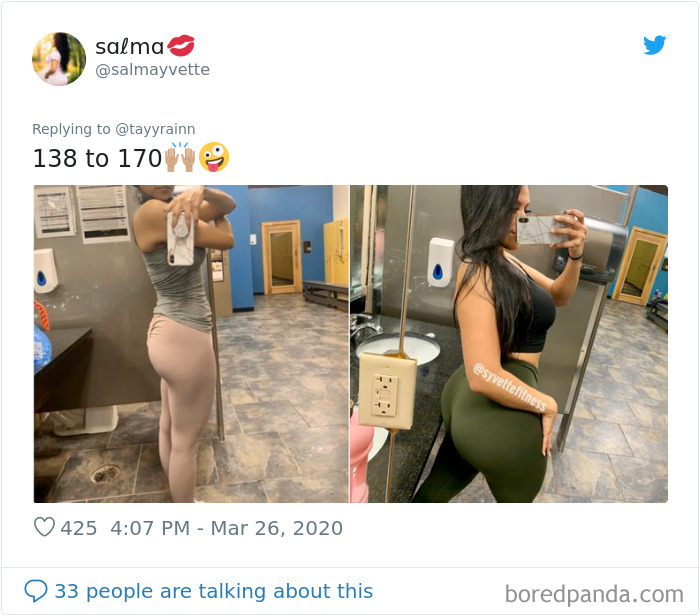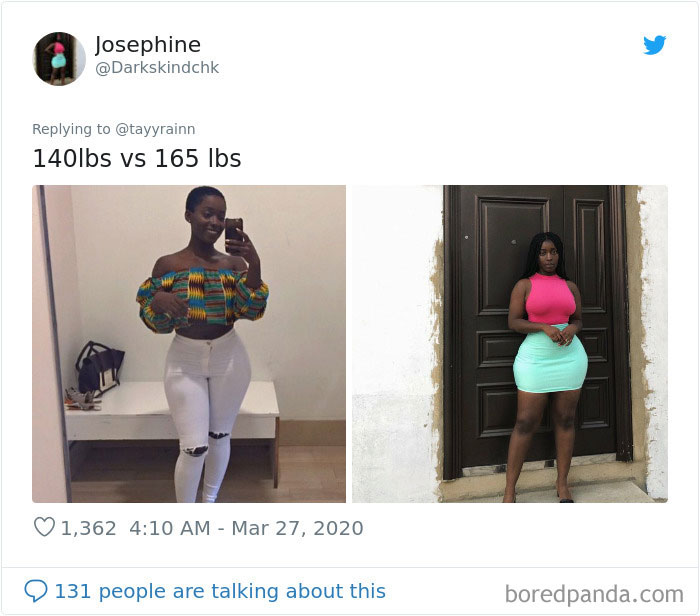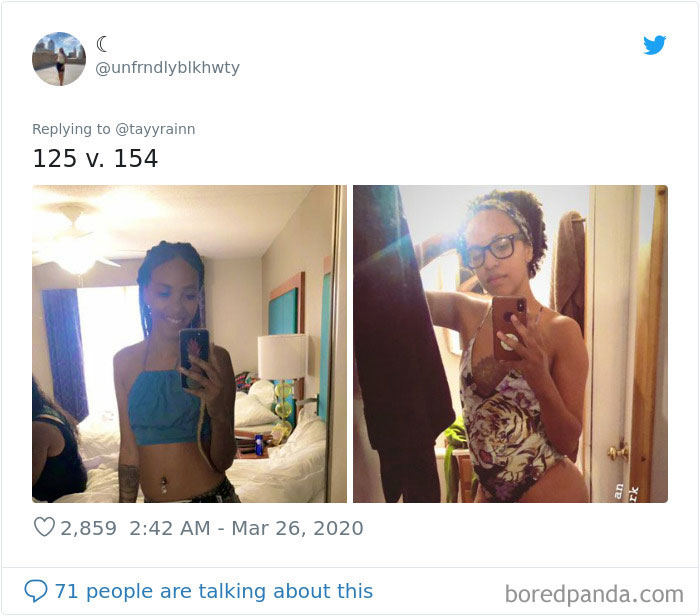 Tay's Instagram account has 151k followers who encourages her beauty. They all love the way Tay carries her body with confidence.