Here is the beautiful and loving story between a woman and a dog who both were afraid of each other but became friends after many hardships. A woman, Teresa Hwang made a decision to share her emotional story on Tik Tok with her partner, about the dog Boo.
The 55-year-old mathematics teacher was bitten twice by street dogs. And she had a great fear of dogs before she met Boo at a poor shelter place. Boo, too had a fear of people due to his bad experiences with him.
And we think it is nothing but a sheer coincidence, how their paths merged into one. It was not easy for both of them to live together. Teresa made a small start to remove her fear by adopting Boo. They surrounded themselves with patience and unconditional love to develop trust.
Many times I thought if I had any other pet, would I love him the same as I love my little Boo or not? Now he is like my son and I can say it proudly to anyone. I don't love him because he loves me and needs me but I love him for who exactly he is, for everything he has overcome and for the joy he has brought into my life," said Teresa Hwang.
Hwang's boyfriend wished to have a dog for several years, but the serious decision of adopting one came up a couple of years ago. After he took care of her sister's dog, Rocky, for a week.
After visiting numerous rescue shelters, they found a dog named Patches (later called Boo) at Niagara Dog Rescue. Boo had been in the system for about 6 months, originally from Texas.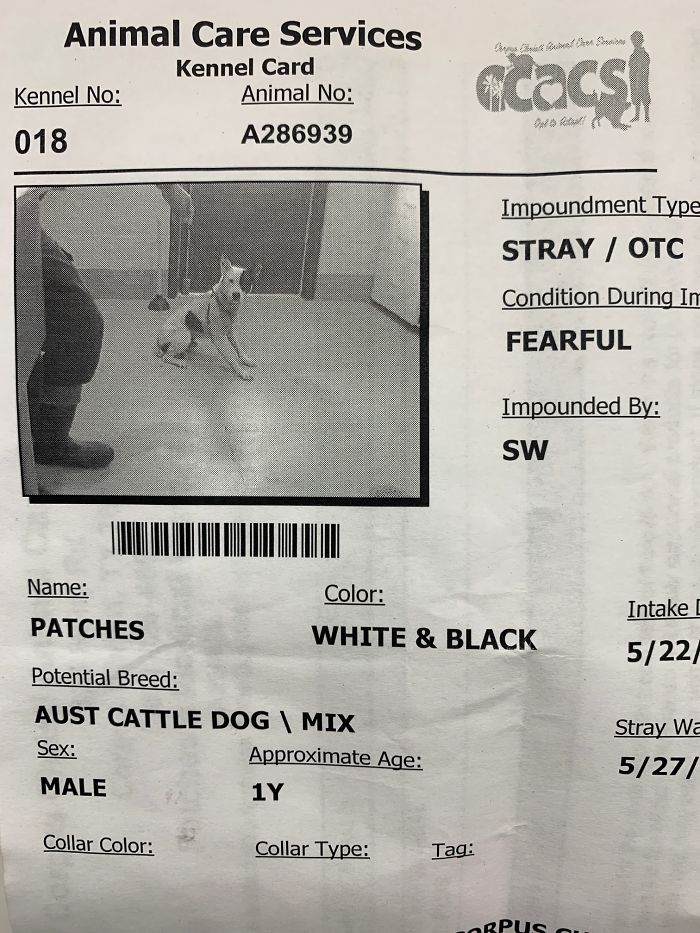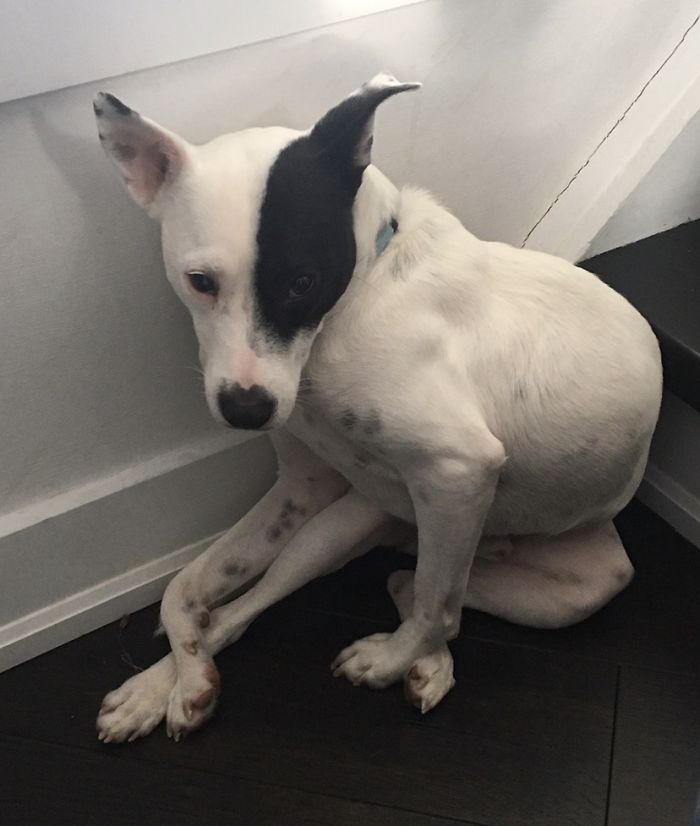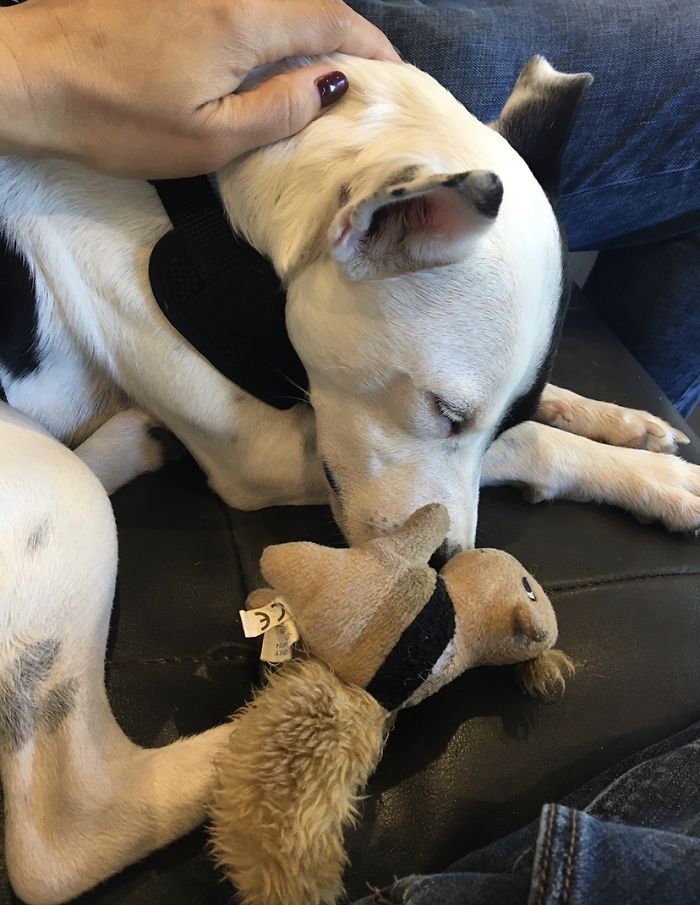 People told them that Boo doesn't feel good in noise, crowded areas, or with children, but he felt good with other dogs. They named him as "prince of dogs".
Boo slowly came out of his shelter and moved towards Teresa. "When I turned to see, he licked my nose and then quickly withdrew and hid behind his shelter," she said.
Everyone was astonished. They said, "It is amazing. He doesn't go near people. Maybe he chose you."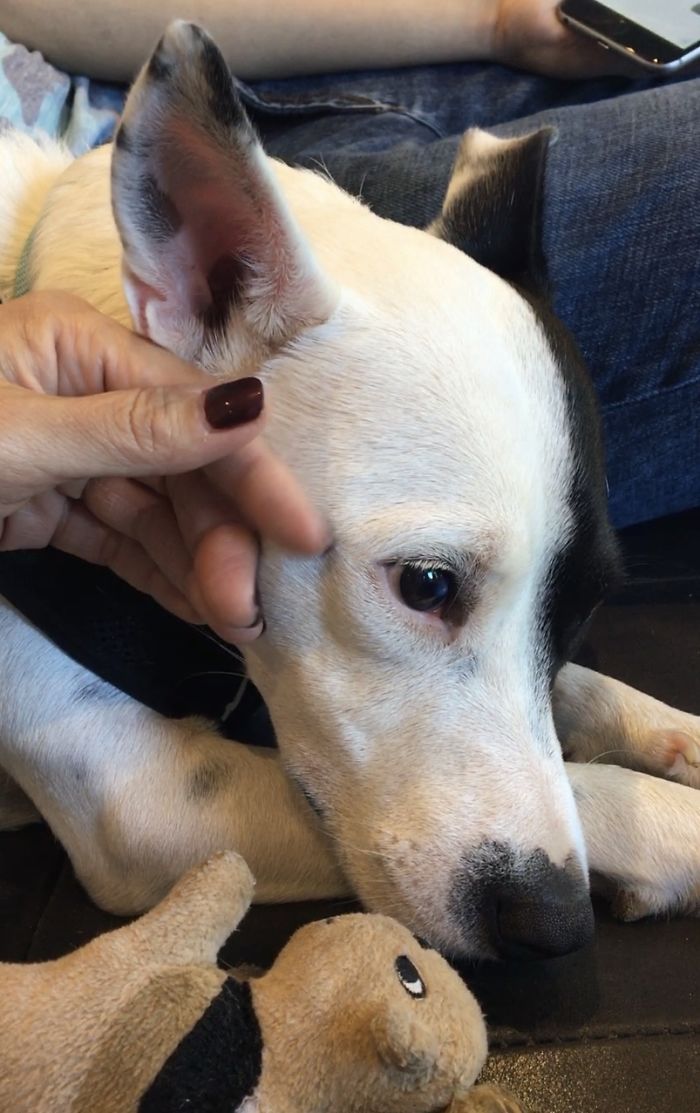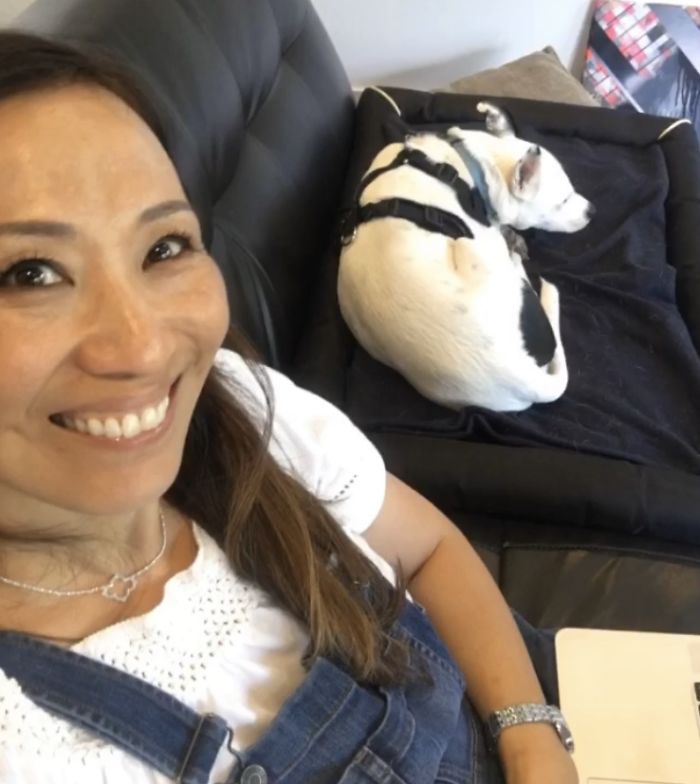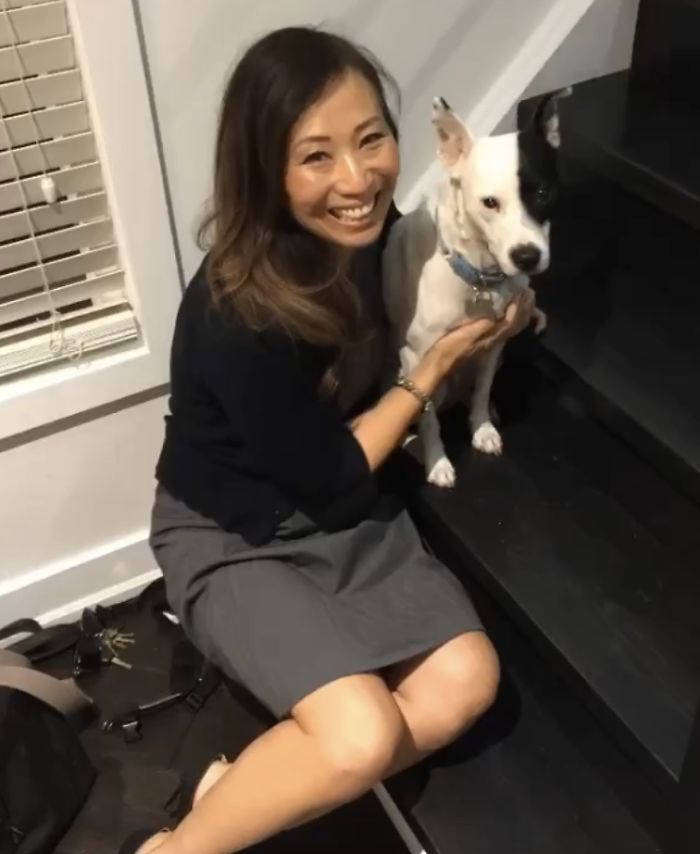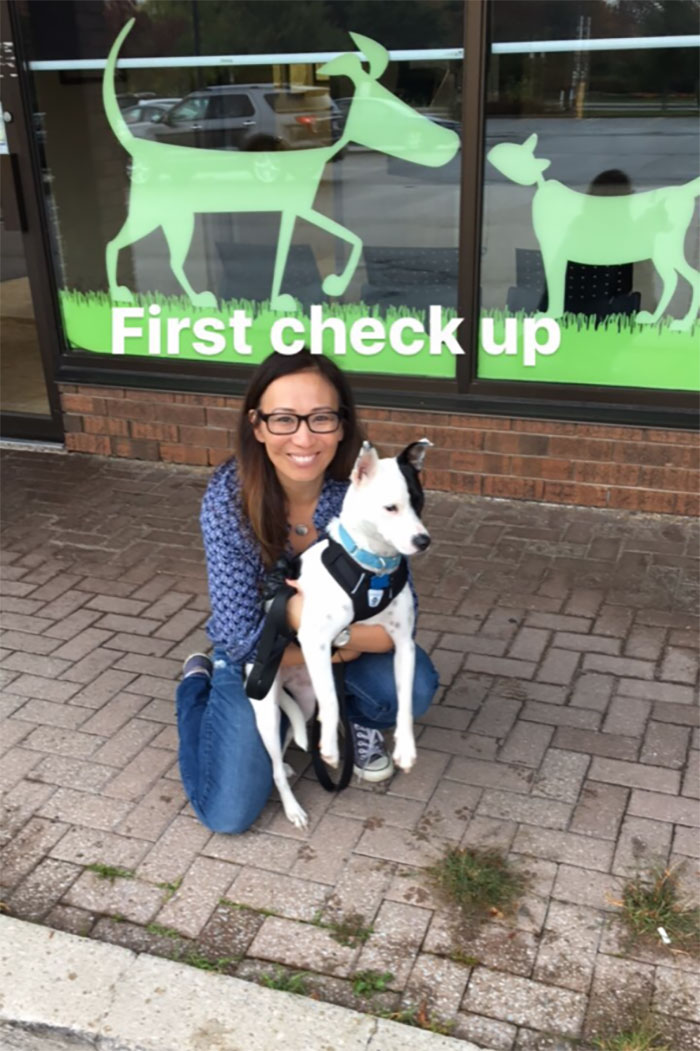 At that very moment, all my fear and concerns vanished forever. She made a decision to take him home. The starting days with him were complex. He did not enjoy food, walk, enjoyment, games, etc.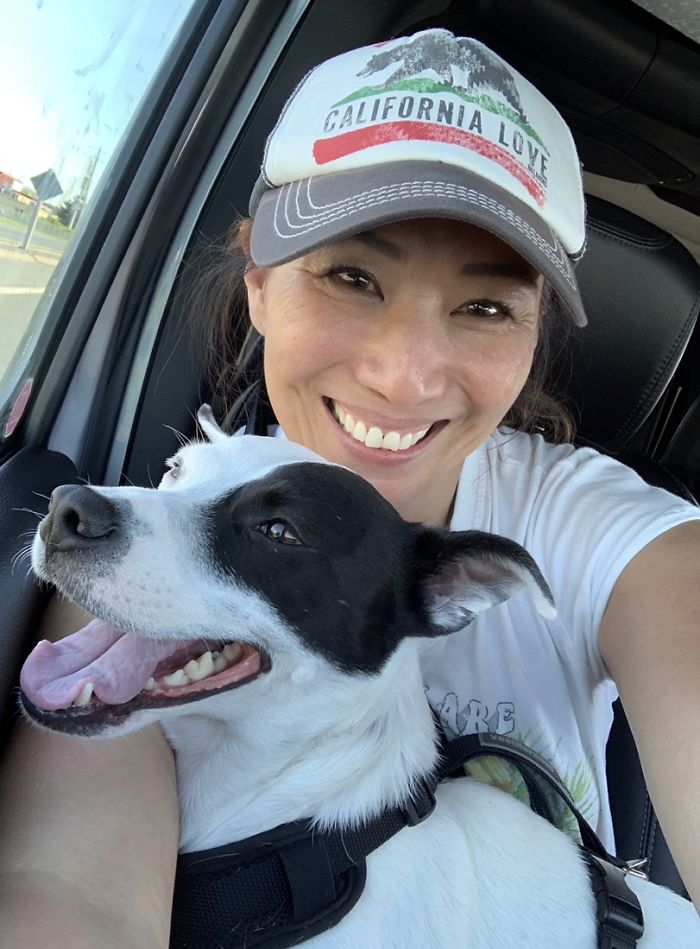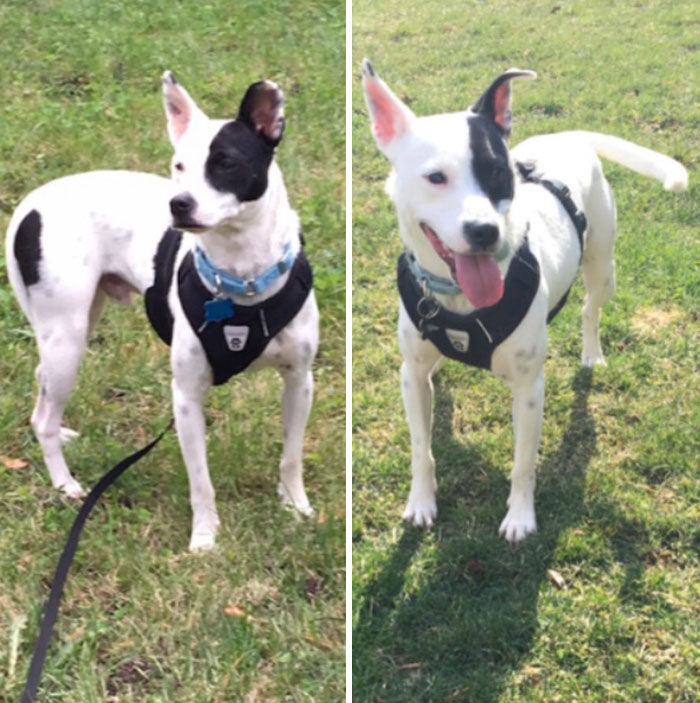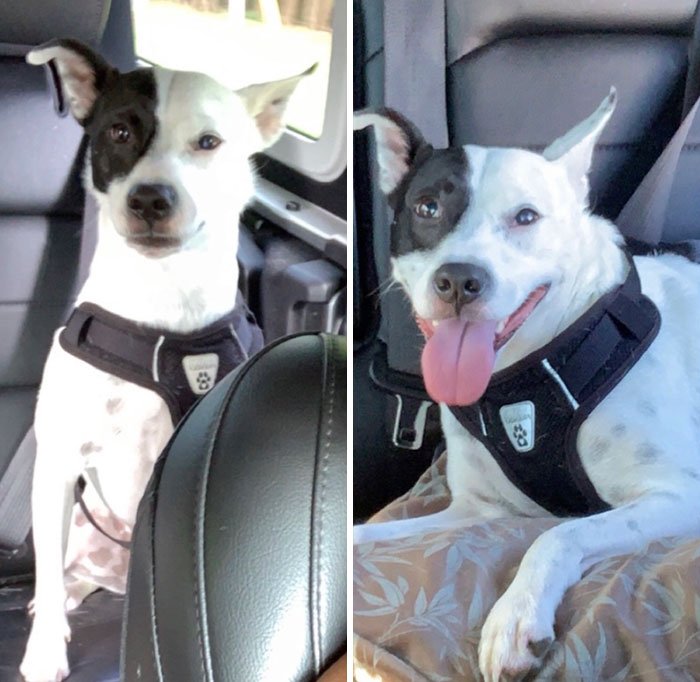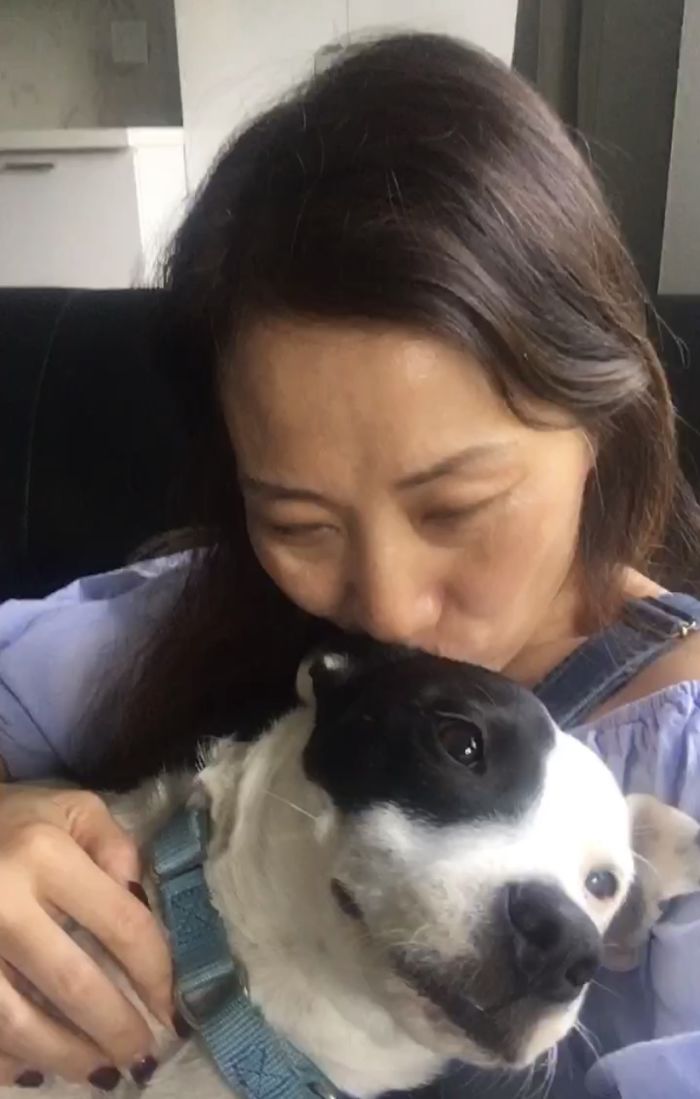 But as time flew, they lived a happy life together. Boo and Teresa learned a lot from each other. She's not afraid of her little dog, but she still goes nervous around others.
They both helped each other to heal & grow together which truly transformed them. Caring for Boo has taught Teresa to remain patient and give unconditional love. The duo proves that dogs and humans can be the best friends for sure.