A Starbucks barista who refused to serve a customer not wearing a mask had more than $100,000 donated to him – and after an attempt to publicly shame him backfired, the customer now wants a cut of that money.
The Incident
On June 22, Amber Lynn Gilles visited her local Starbucks on Genesee Avenue, San Diego. According to the regulations, face masks/coverings are mandatory inside all businesses inside the country, barring very specific medical conditions.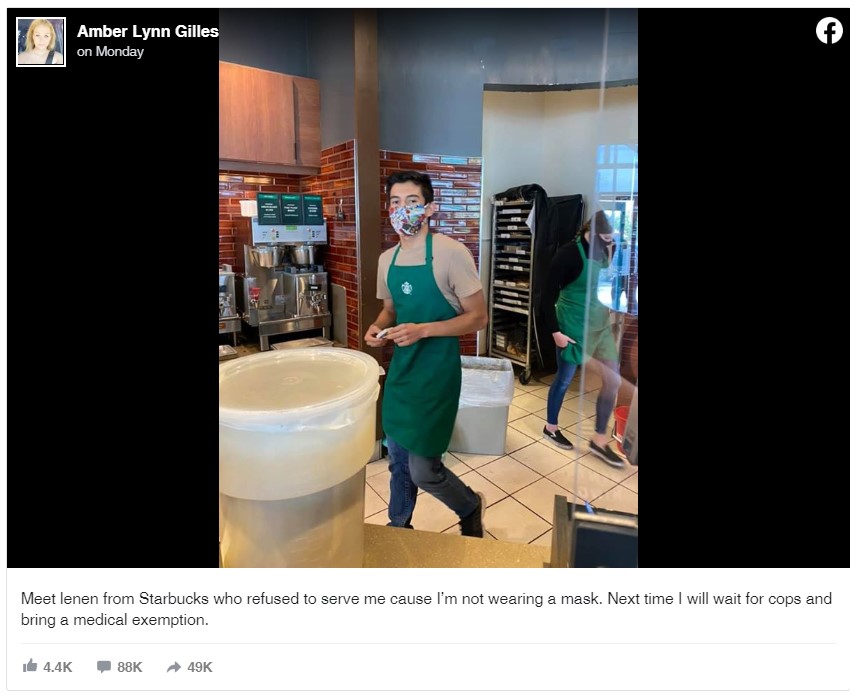 Gilles originally posted a photo regarding this in her Facebook, writing: "Meet Lenen from Starbucks who refused to serve me cause I'm not wearing a mask. Next time I will wait for cops and bring a medical exemption."
In a later video explaining what happened, Lenin said: "Before I could say anything she flipped me off and said I don't need one and she started cursing up a storm. She started calling people sheep and she left and within a few minutes came back and she asked for my name and took a photo."
https://www.facebook.com/100000138670786/videos/3623979124283341/
Of course, with face masks used to reduce the person-to-person spread of the virus, Gutierrez was well within his rights to refuse to serve her – which is exactly what he did.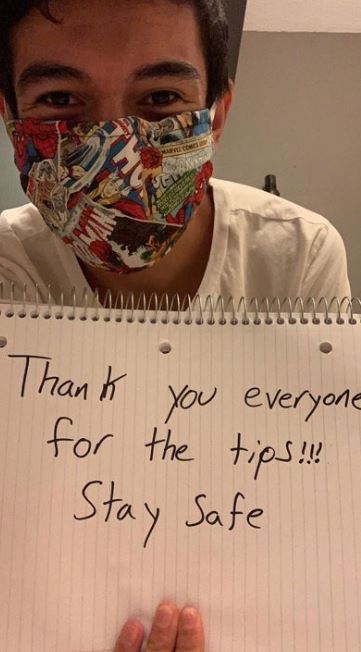 His actions saw many people praise him, with some even creating a fundraiser to send him virtual 'tips'.
People showed their support
But now the total has reached more than $100,000 (£80,200), Gilles has made her claim.
"I never threatened him." Hear from woman who was denied service at a Clairemont Starbucks for refusing to wear a mask. She publically shamed the barista. A Go Fund Me Page on his behalf is now over $22,000. She says she's getting death threats. #nbc7 & https://t.co/ylvk5rP6Vf pic.twitter.com/gCREw0LR5V

— Artie Ojeda (@ArtieNBCSD) June 25, 2020