Wedding preparation can become a lethal cocktail for a conflict to blow up. The most important day in a bride and groom's lives is when they have to make a decision about their future together. It is already a strain.
A 29-year-old woman has been planning a wedding with her husband-to-be and it was going well until things turned sour. The cause was the wedding dress.
"This might sound clichè but ever since I was young I dreamed of having my own beautiful wedding dress, I can afford it but my [soon to be husband] thinks it's not okay to waste a couple of thousands on a dress I'm only going to wear once," the author wrote in a post on r/AITA.
Imagine if she came home one day and realized her wedding dress was missing from the closet. The author wondered if she was right in this situation after reading the full story.
A woman shared a story of how her husband-to-be took her dream wedding dress from the closet and returned it without saying anything.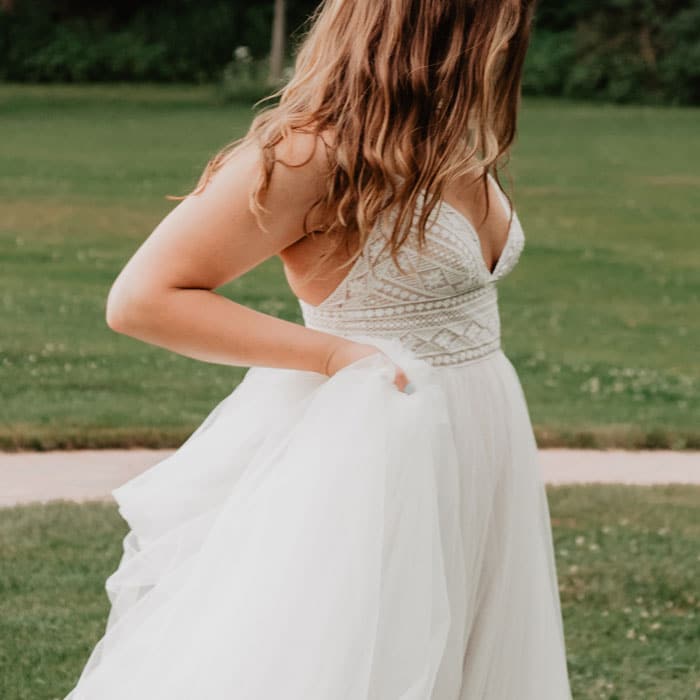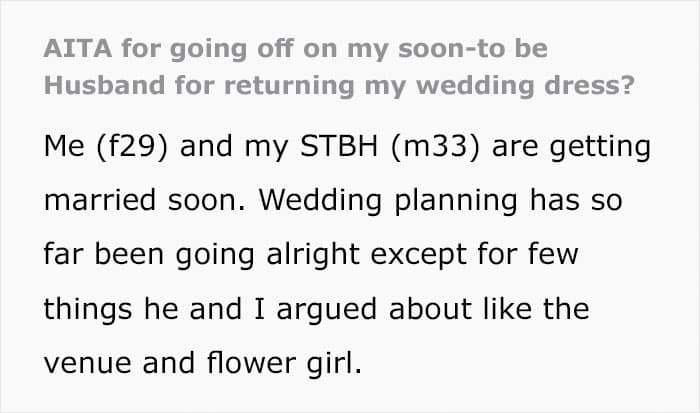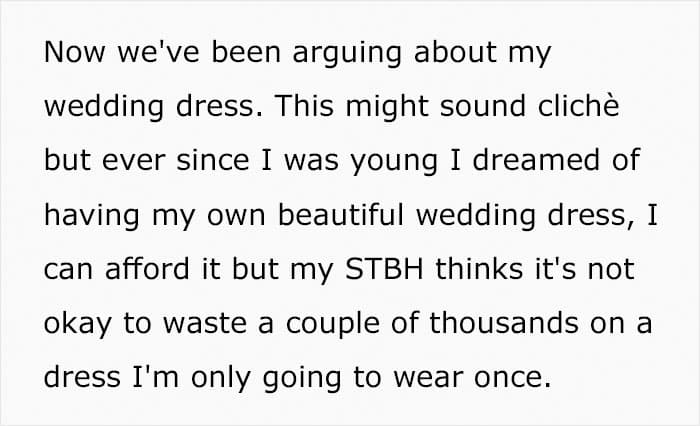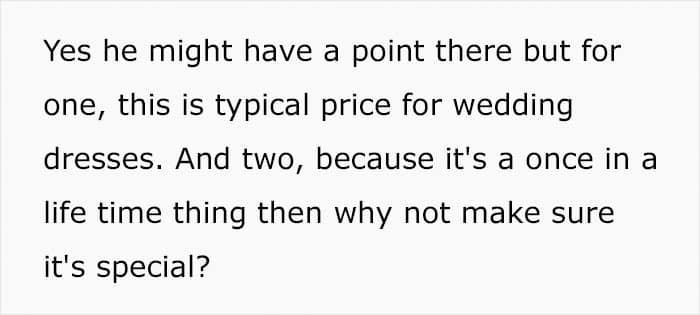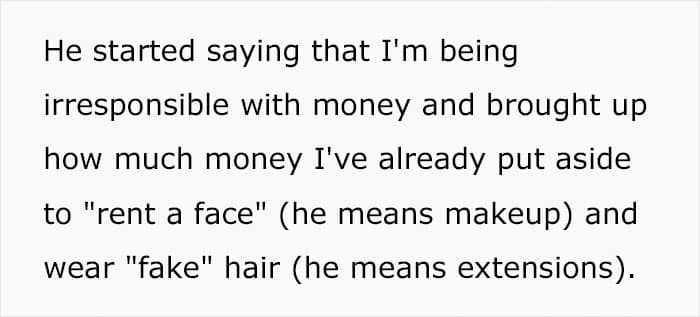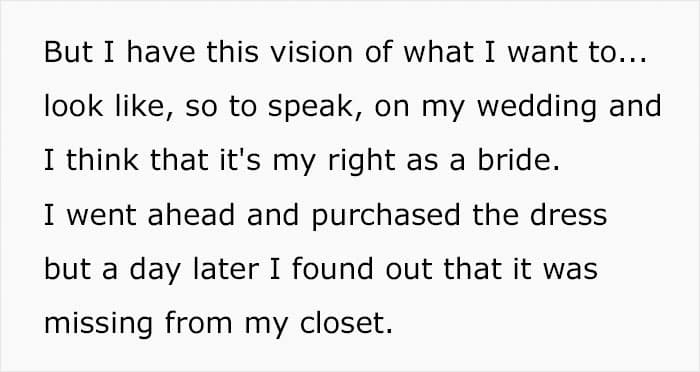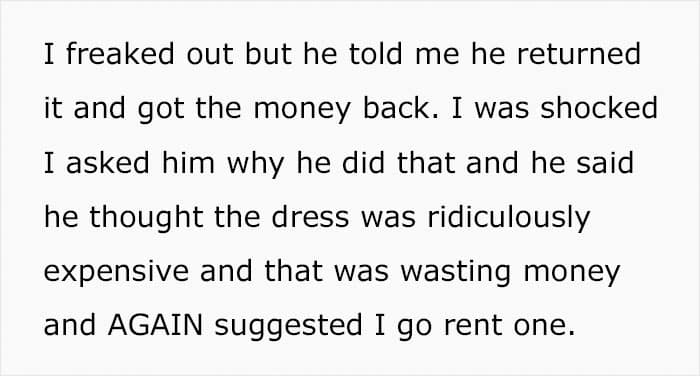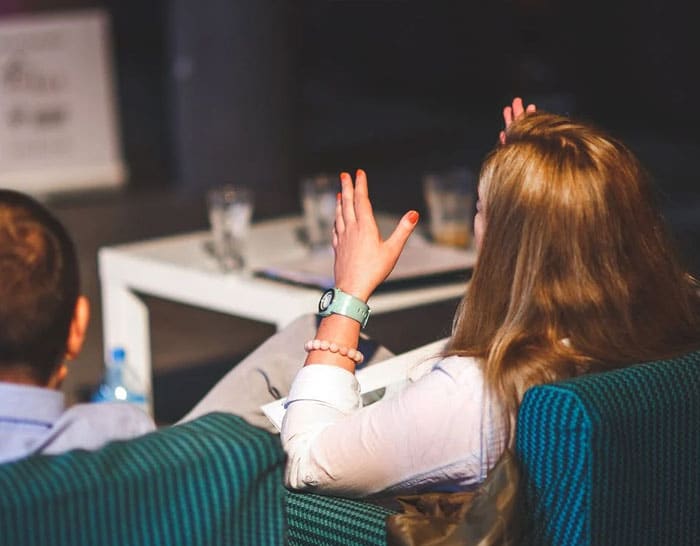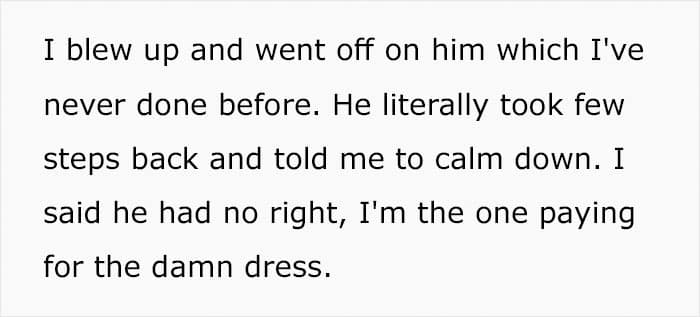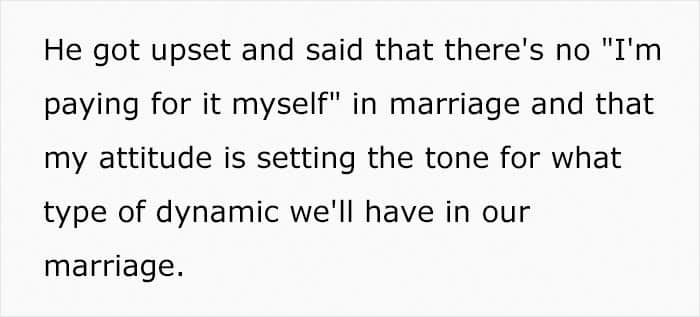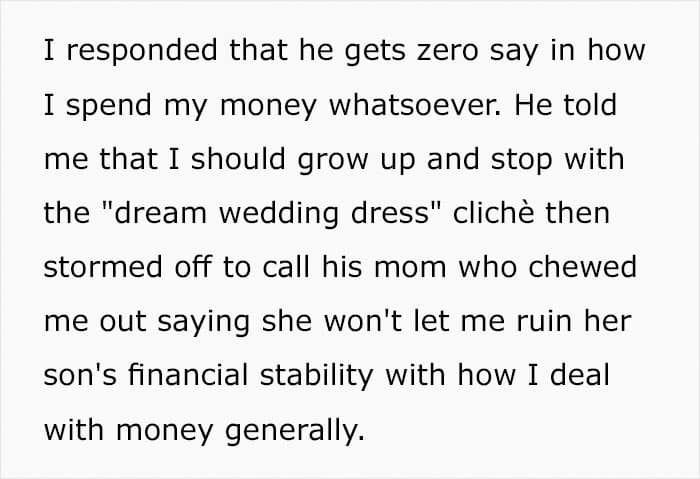 There is no right budget for a wedding dress. It all depends on your budget and priorities, so for one person $1000 can be a splurge, while another would think of it as a bargain.
According to The Knot Real Weddings Study, the average wedding dress cost in 2021 was $1,800. Buying a new dress for the occasion is the most popular option for to-be-weds, with 93% purchasing a new design instead of renting one.
The average wedding dress cost varies by region. Spending in the Mid-Atlantic was over $2,000, while in the Midwest, an average wedding dress cost about $1,600. The average cost of a wedding dress is influenced by wedding venues. People tend to spend less on a dress for a hometown wedding than they do for an international destination party.
This is what people had to say about the situation.