According to reports, the Wisconsin news woman committed suicide when she was 27 years old after her fiancé called off their wedding.
According to DailyMail.com, Neena Pacholke committed herself after the man she was engaged to, Kyle Haase, called it quits with her just seven weeks before their scheduled wedding.
The breakup came after two years of fighting, excessive drinking, and alleged cheating, the report claims.
Pacholke even confided in a friend that she had found a pair of women's underwear when she returned to the house she shared with Haase, 38.
On Saturday, August 27, the TV anchor's body was discovered in the Wausau, Wisconsin, house she and Haase had only just bought.
Signed, sealed, & its official, I'm here to stay 💗

It has been such a joy getting to be a part of this community by starting every weekday morning with you, interacting on social media & meeting you out in public! Let's keep the fun going‼️ @WAOW pic.twitter.com/5mm4e4dvNW

— Neena Pacholke (@neenapacholketv) April 9, 2021
She had committed suicide, the police said on Friday. When officials arrived at the house after receiving a call from a worried friend requesting a welfare check, she had already passed away.
A month prior to her passing away there, on July 27, Pacholke and Haase had finished construction on their home.
"They were always arguing, and it seemed like Neena was more in love with Kyle that he was with her," one of Pacholke's friends told DailyMail.com.
Neena also suspected that her partner, a commercial sales manager for Imperial Industries, was having an extramarital affair.
According to one buddy, Haase allegedly showed a friend a nude photo that the guy's ex-lover had sent him a few weeks previously. According to the friend, he said: "Look at her boobs and a**, I wish Neena's body looked like that."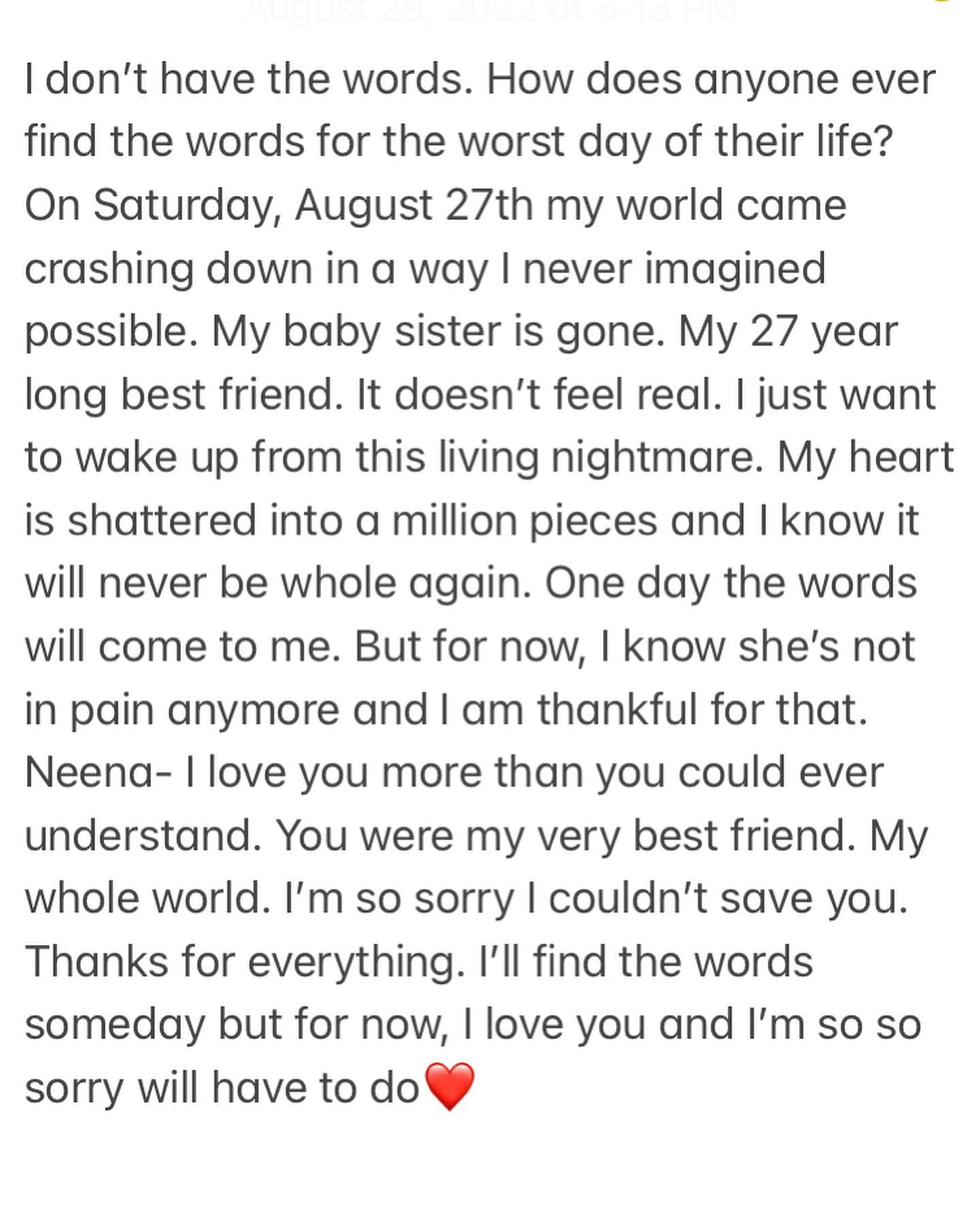 "I don't even want to go home to Neena," he allegedly added. "The only thing I get from her is a tax break because she only makes $47,000 a year?"
Captain Ben Graham of the Wausau Police Department told E! News that the investigation into Pacholke's death is ongoing. "Wausau Police Department Officers were dispatched to a home on Wausau's southeast side Saturday morning to check the welfare of a woman who reportedly made suicidal statements.
"After receiving no answer at the door, officers entered the home and found Pacholke deceased."
Please seek assistance if you or someone you know is in distress by calling the National Suicide Prevention Lifeline at 800-273-8255, sending the word HOME to 741741, or going to SpeakingOfSuicide.com/resources.