Will Smith got back into the swing of things on Monday when he talked about the impressive list of stars who saw an early screening of the movie Emancipation, in which he will be starring soon.
In an Instagram photo, the Oscar winner, who is 54 years old, can be seen smiling. In the picture are also well-known people like the comedian Dave Chappelle, the actor Tyler Perry, and others.
Will is back with his first big project since he surprised everyone when he slapped Chris Rock on stage at the Academy Awards earlier this year. When he comes back with this project, it seems like Will is trying to get his career back on track and make a name for himself again.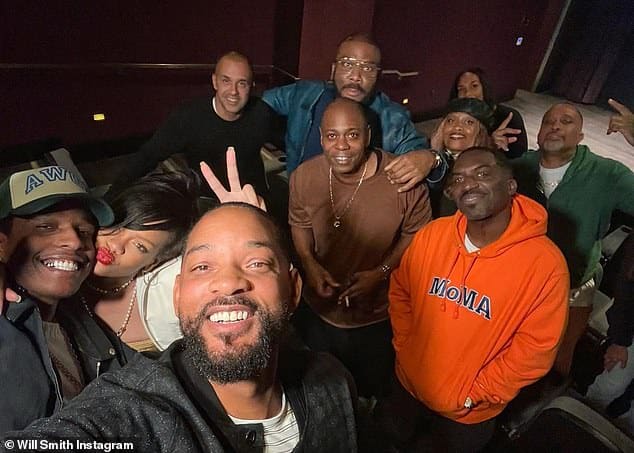 Will smiled happily while taking a selfie, and he did so with a full beard and close-cropped hair.
He had on a charcoal-colored jacket and a cream-colored shirt with black and white stripes. He was dressed very casually.
Rihanna was also there. She wore a white jacket and stood behind him while making a funny rabbit ear gesture behind his head. She looked like she was about to kiss her partner, A$AP Rocky while showing off her perfect pout. Her hair was tamed and pulled over one eye.
Rocky wore a white trucker cap and a smile that went from ear to ear.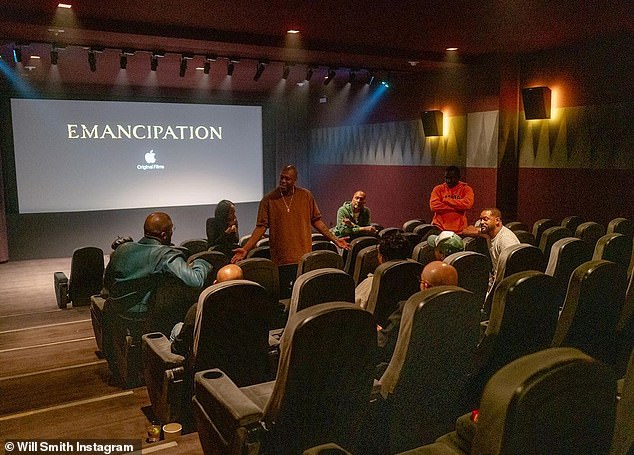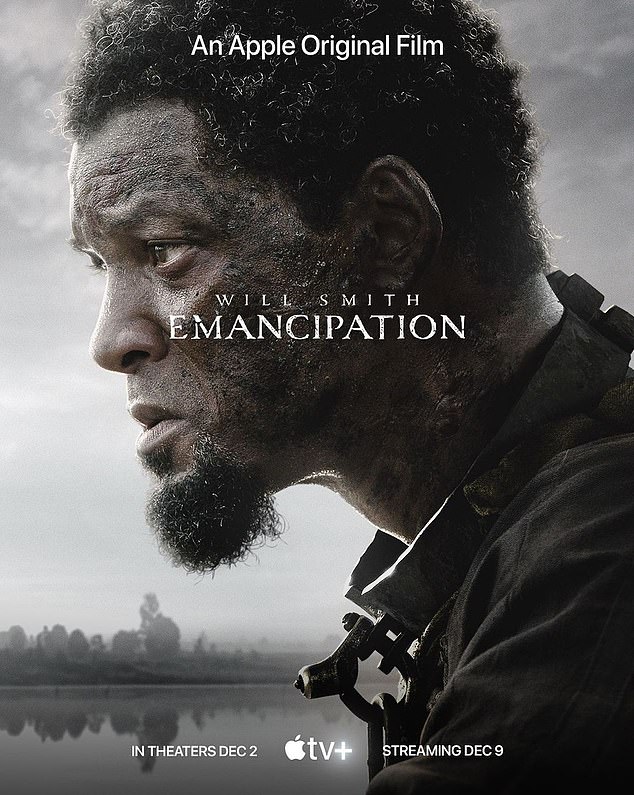 Dave Chappelle, who was wearing a brown shirt, stood in the middle of the audience and grinned, and Tyler Perry, who was wearing a cool blue jacket, had a look of playfully surprised amusement on his face.
Will's longtime friend Fawn Boardley, who has also been his and his 51-year-old wife Jada Pinkett Smith's style director, was also at the party. Jada Pinkett Smith did not appear to be at the screening. Kenya Barris, who created Black-ish, was also there, as was music producer Corey Smyth, and Kenya Barris, who has worked with Will for a long time.
A second picture showed Chappelle talking to the other people in the audience while he stood with his back on the screen. It seemed like the movie had caused the group to have some deep conversations.
Smith's most recent movie is a thriller set in the past. Antoine Fuqua was in charge of directing it. Smith plays Peter, a slave who runs away from a plantation in Louisiana and makes his way through dangerous territory while trying to avoid slave hunters. Once he gets to Union territory, he can fight alongside the Union against the Confederacy.
The movie was based on the life of a man who used to be a slave. Horrifying photos of his back, which had spiderweb-like keloid scars from being whipped over and over again, made him famous.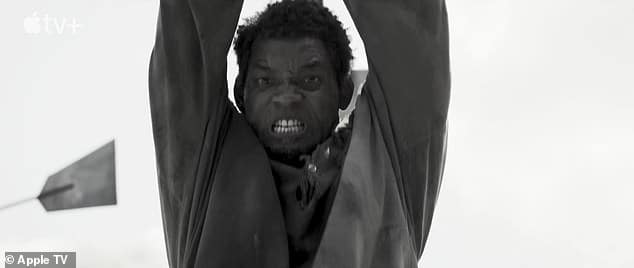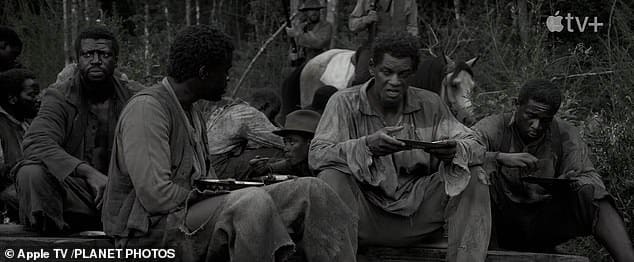 This is Will Smith's first big project since the Oscars when he hit Chris Rock in the face while he was giving out an award and then took the stage himself. Since then, this movie is his first big project.
Rock made a joke about his wife's bald head, which she had shaved to hide the fact that she was losing her hair. This made the lead actor in Independence Day very angry.
Even though there was a big scandal at the Oscars this year, Smith was still able to win the Best Actor award for his role as the biological father of Venus and Serena Williams in the movie King Richard.
Variety said at first that, after the shocking slap, Apple planned to delay the release of the movie until 2023 to let the controversy die down.
On the other hand, it is currently set to come out in theaters on December 2, followed by a December 9 release on Apple TV+.
Due to the short time movies can be shown in theaters, the streaming service may have given up on having a hit for awards season. Because of this, the movie might miss out on money-making chances.