American rapper and actor Ice Cube recently did an interview with political commentator Tucker Carlson. The rapper revealed why he hasn't been seen on major talk show interviews such as The View and Oprah.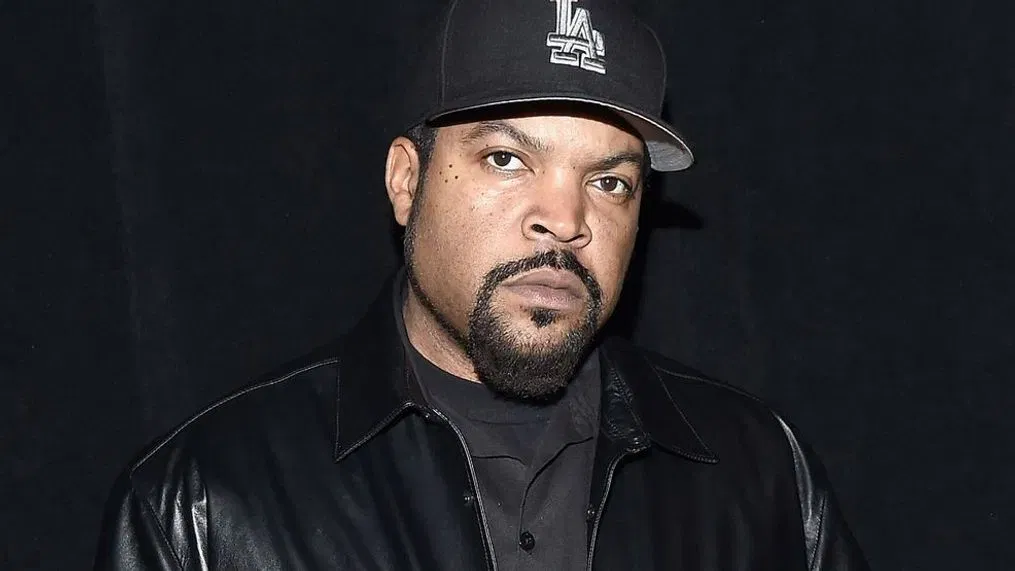 Ice Cube Talks About Not Being Invited On 'Oprah' and 'The View'
O'Shea Jackson, more commonly known as Ice Cube, recently made waves in an interview with Tucker Carlson. It was during this candid exchange that he revealed a surprising piece of information, setting the media world abuzz.
For those who have been wondering, the multi-faceted and renowned rapper-turned-actor, has not been extended an invitation to popular talk shows due to the outspoken nature of his views.
Jackson is known for his controversial political stance where he stated that he would never support Donald Trump but ended up collaborating with the former US president for his plan for Black America. He had shown his public support for Trump's Contract With Black America (CWBA) via a tweet in 2020.
Facts: I put out the CWBA. Both parties contacted me. Dems said we'll address the CWBA after the election. Trump campaign made some adjustments to their plan after talking to us about the CWBA.

— Ice Cube (@icecube) October 14, 2020
When a fan had expressed his disappointment in Jackson for his support for the Trump administration, Ice Cube responded by saying that every party and politician lies and we've got no choice.
Every side is the Darkside for us here in America. They're all the same until something changes for us. They all lie and they all cheat but we can't afford not to negotiate with whoever is in power or our condition in this country will never change. Our justice is bipartisan. https://t.co/xFIXXpOs8B

— Ice Cube (@icecube) October 14, 2020
Ice Cube On Tucker Carlson's Show
Ice Cube's conservative views have been an open secret for years. The rapper-turned-actor, during an enlightening interview with Tucker Carlson, revealed that he wasn't invited to prominent talk shows like The View and Oprah due to his political perspectives.
This revelation adds to the ongoing discussion about the representation and acceptance of diverse views in the mainstream media. Furthermore, it raises questions about the extent to which one's political beliefs can impact their public reception and professional opportunities.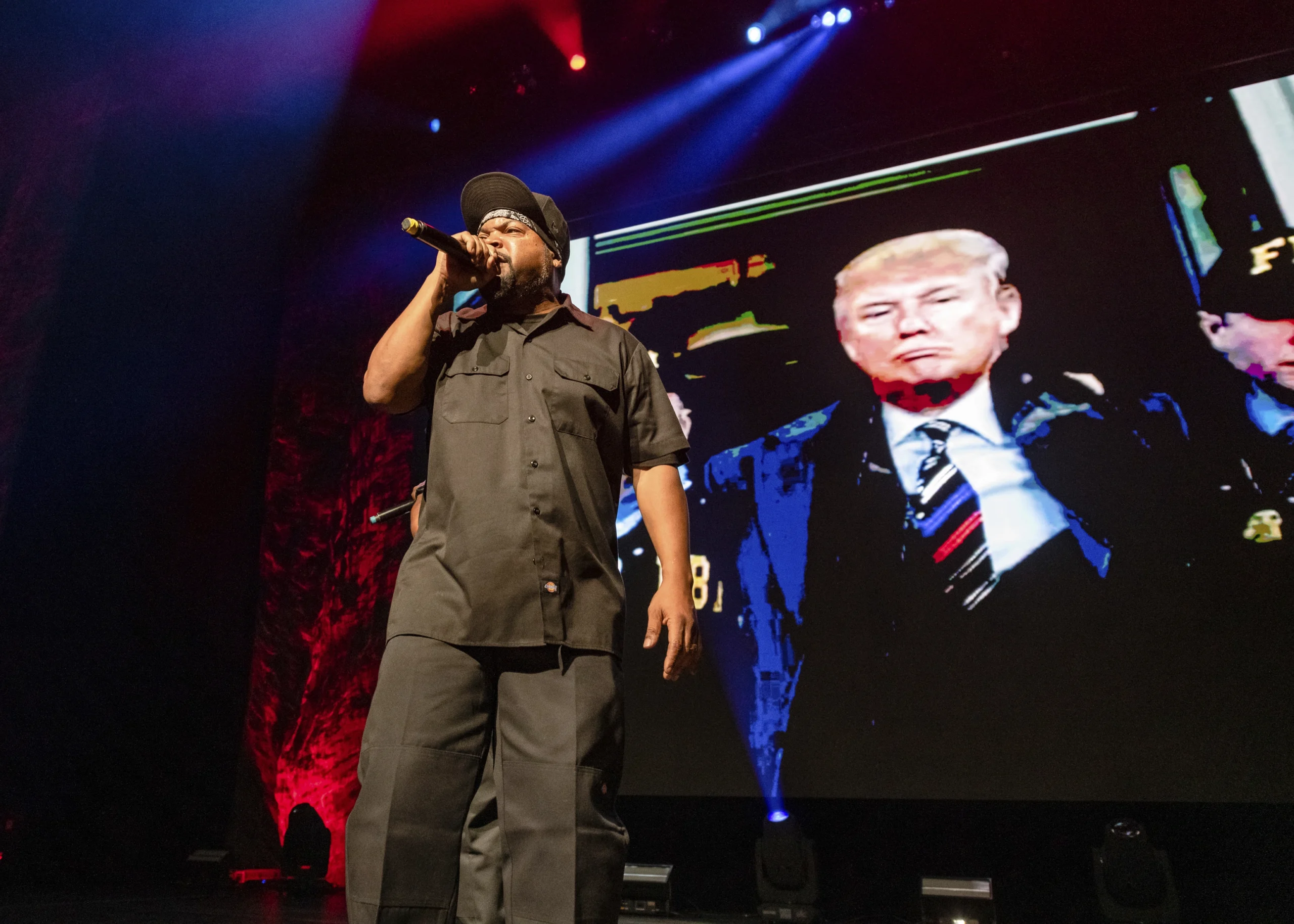 During the interview with Tucker Carlson, Ice Cube pointed out the lack of invitations from these talk shows as a subtle way of sidelining him because of his conservative views. Although he has made significant contributions to the entertainment industry, his political beliefs seem to have overshadowed his professional achievements in these settings.
When Carlson questioned Jackson why was he doing an interview with him knowing that he will face backlash due to his conservative opinions, he responded
"Because I think it's silly not to talk to people. Whether we agree or not has nothing to do with it … Let's talk about it. Let's debate."
Ice Cube made a striking revelation in his interview with Tucker Carlson. He boldly asserted that two of the most popular talk shows, The View and Oprah, didn't extend an invitation to him during two crucial periods of his career.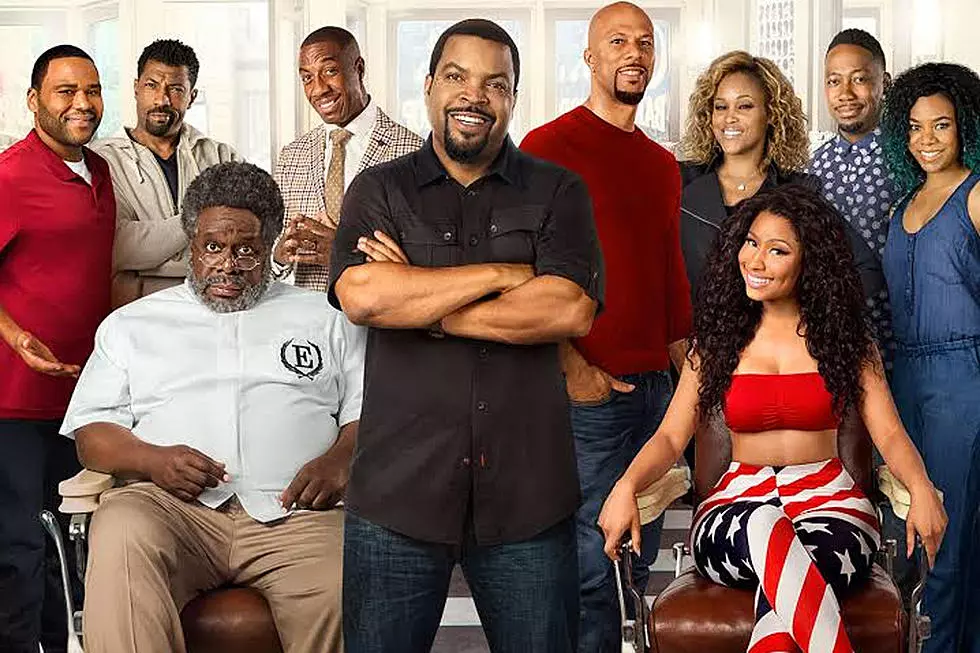 These periods included the promotional phase of his blockbuster film Barbershop and his stint as a producer on the provocative show Black. White. He shared that the entire cast of both projects was welcomed on Oprah's show, not once but twice, yet he was conspicuously left out of the guest list.
You can see the full interview below.
Ep. 11 Ice Cube X Tucker: the studio interview pic.twitter.com/fcSkF76l3a

— Tucker Carlson (@TuckerCarlson) July 27, 2023