I want to share my war notes with you. Our planet is the only home we have. We need to keep it safe.
In the 21st century, we should evolve and never act from a position of force, but from a position of negotiations, diplomacy, rationalism, and consensus. It is the main goal of humanity.
The worst mistake is war.
The best solution for war is not to start it.
We are all connected. Our souls and energy are connected.
You can use your energy to create good.
1.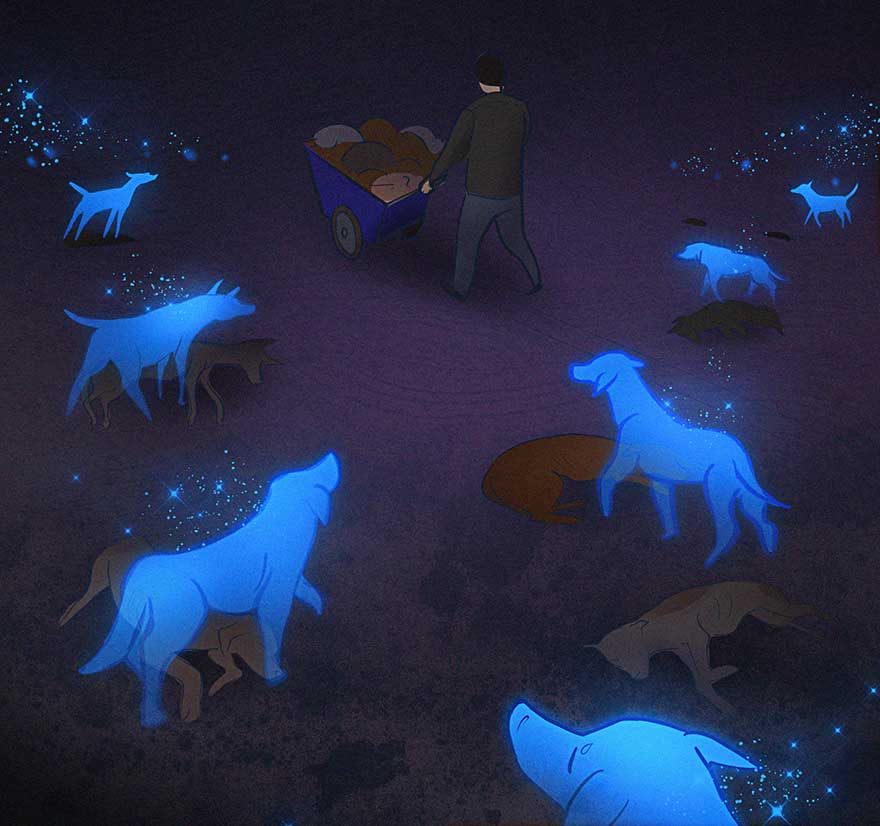 The phrase "My life is divided into before and after" is often used by my friends. It says a lot about the feeling caused by the war in Ukraine. The drawings are a tribute to the war victims. The horrors Ukrainian people have to endure are what I want to save.
2.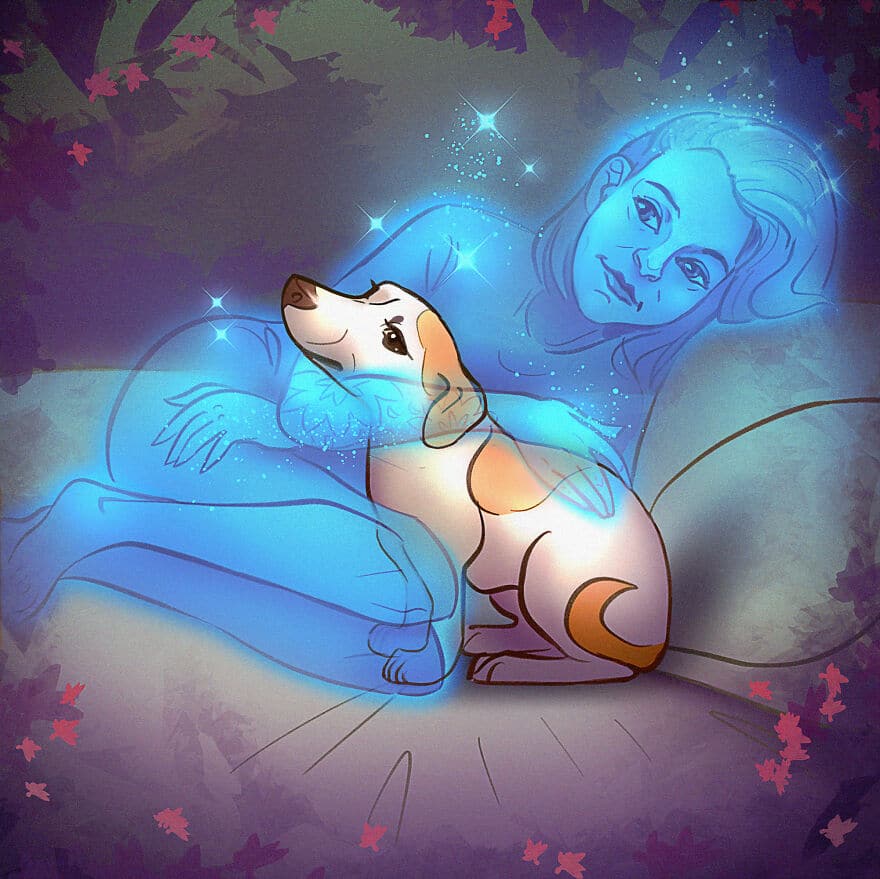 On the 10th day of the war, Anastasia Yalanskaya died. While returning from the dog shelter, Nastya and her two friends were shot by occupiers in a car.
3.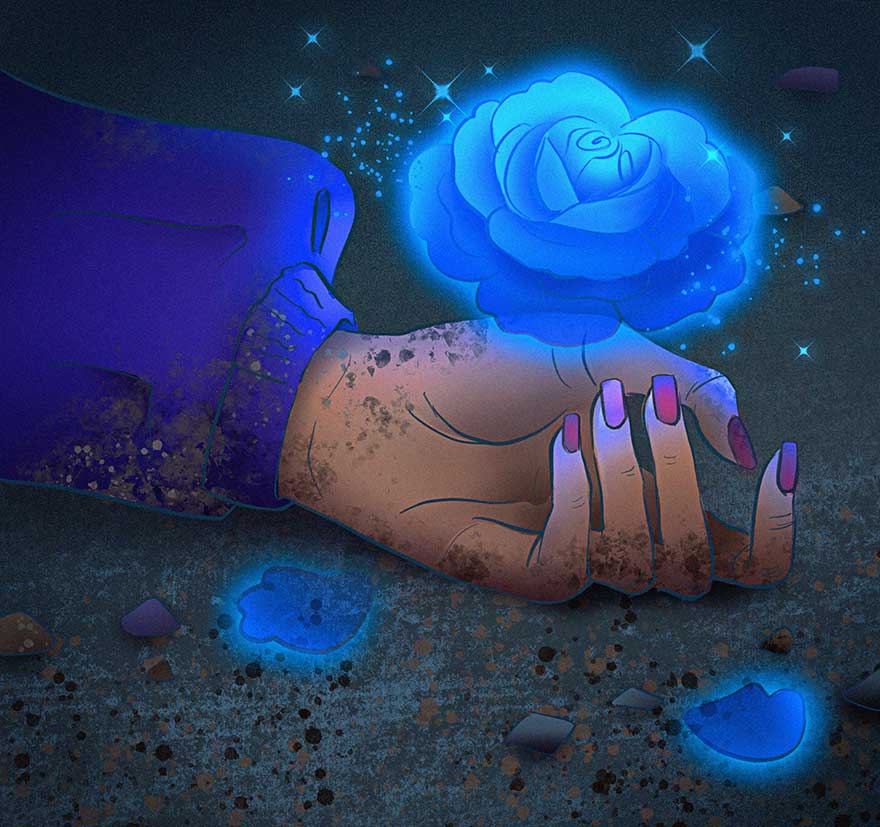 Bucha… Our hearts are torn apart. The hand is owned by Iryna Folkina. We will not forget.
I want to spread the message that war is the biggest mistake of humanity through my drawings. We all have stories to tell. We are more than just numbers and statistics. It is not too late to stop spreading hate and start spreading kindness. Our only home is the planet.
4.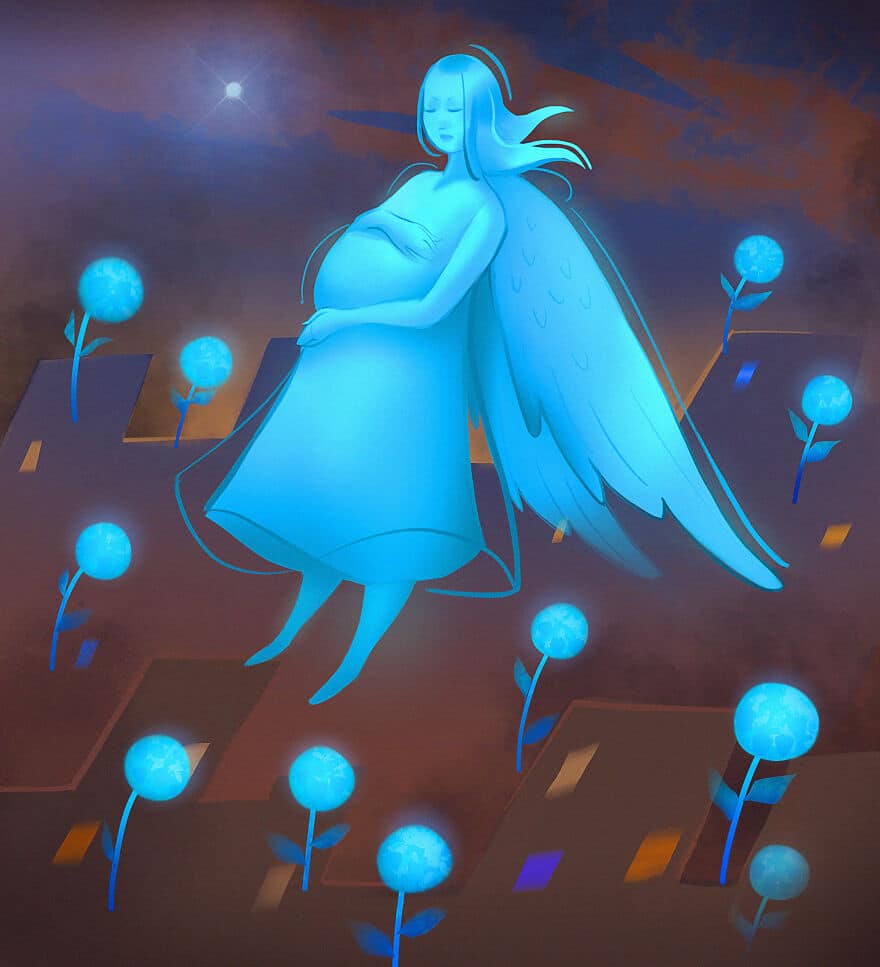 There was information about the death of a pregnant woman in Mariupol after the missile hit the maternity hospital.
She had a cesarean section and it didn't save her child. This small art is dedicated to the mother and other women who were forced to endure war.
5.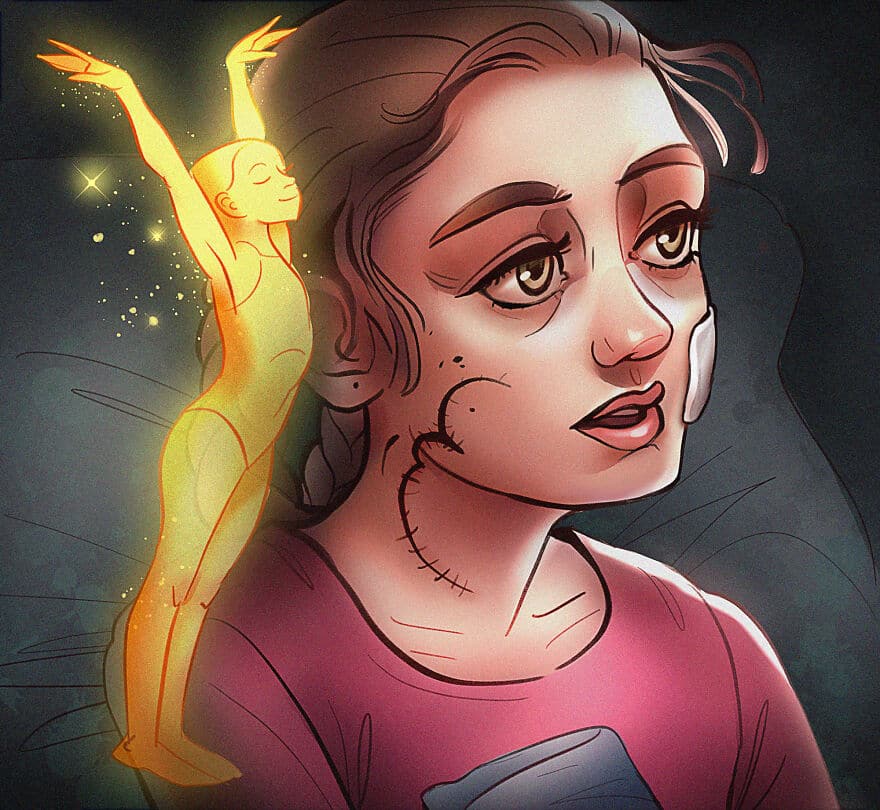 An 11-year-old girl was shot in the face in Mariupol. The root of the tongue was injured when the bullet passed through the jaw. Milena and her mother are in the hospital. She is still very nervous and afraid of everything. Milena wanted to be a professional gymnast.
6.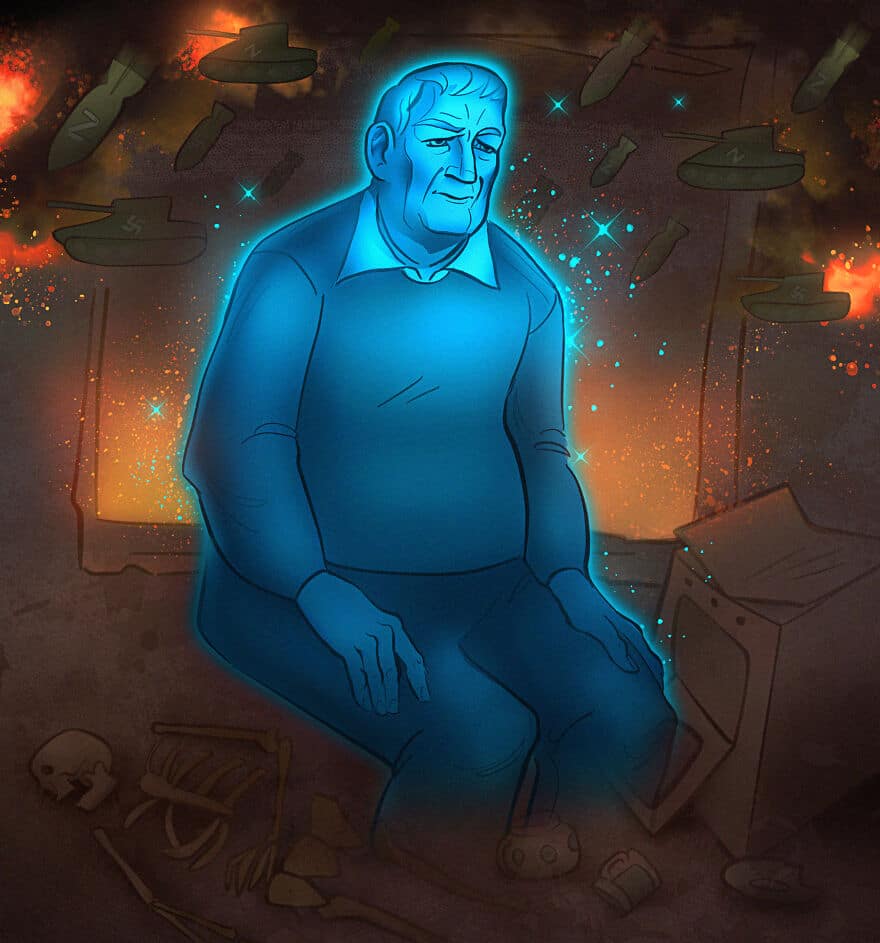 A note about the death of 96 years old was published on his page. The man is Boris Romanchenko.
Boris Romanchenko was a detainee in extremist death camps and endure Buchenwald, Peenemünde, Mittelbau-Dora and Bergen-Belsen. In any case, he didn't get by after a bomb shelling by the Russian armed force.
His bones and ashes were found after the bombing of his apartment. During the celebration of the anniversary of the liberation of the Buchenwald concentration camp, Boris Romanchenko read Buchenwald's oath to create a new world where peace and freedom reign.
7.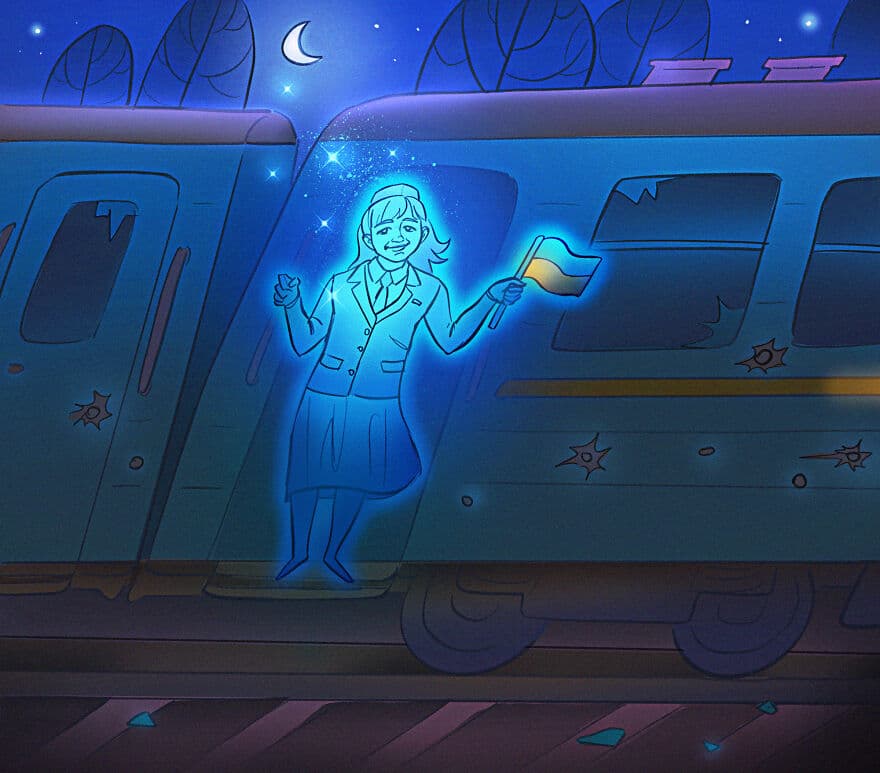 Natalia Babicheva was a train conductor.
She evacuated people from all over Ukraine for two weeks. It came under fire when it was going to pick up children. Natalia died of an injury. She was 48 years old. Her daughter wants to follow in her mother's footsteps.
This is the only way I can see our country: prosperous, happy, proud, beloved, native, strong, united, modern, charming, independent, protected!
Thank you all for carrying light, kindness, and humanity in your hearts.
8.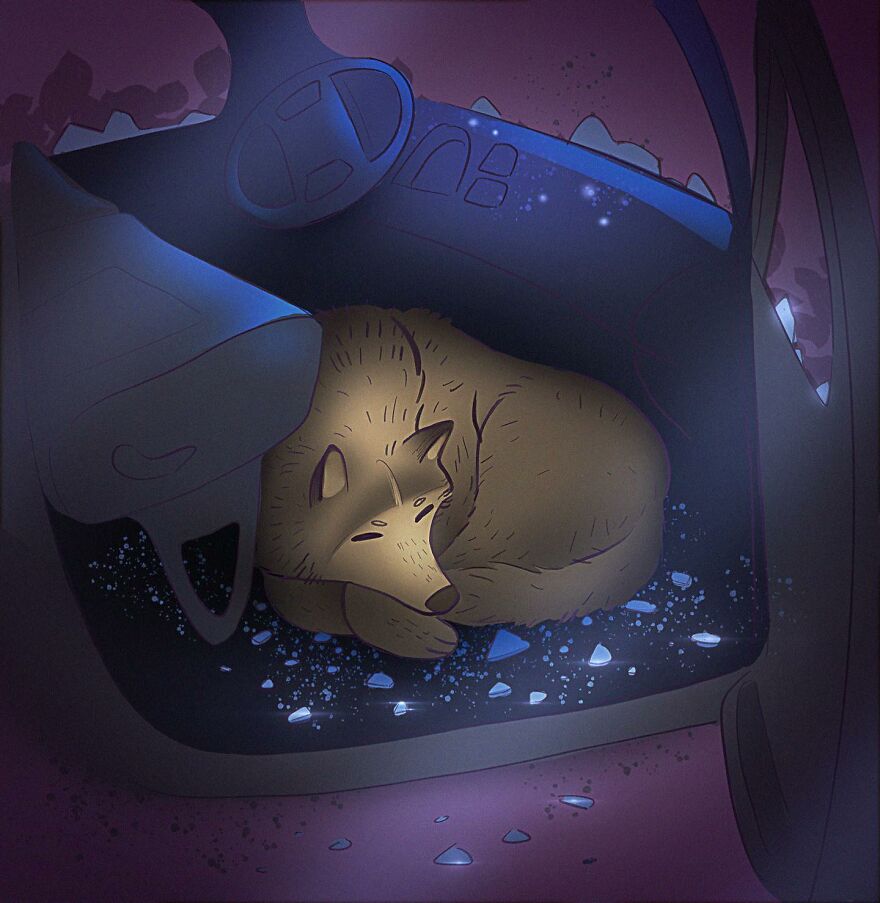 A dog is in a broken car. The dog slept on the broken glass because he was exhausted.
One of the patrolmen took the animal to himself after it was taken to the vet.
9.
The head of the Luhansk regional military administration made a short report. Russian occupiers fired from a tank at a nursing home. They put a panzer in front of the house. 56 people died in this house. The 15 people who survived were taken to the occupied territories.
10.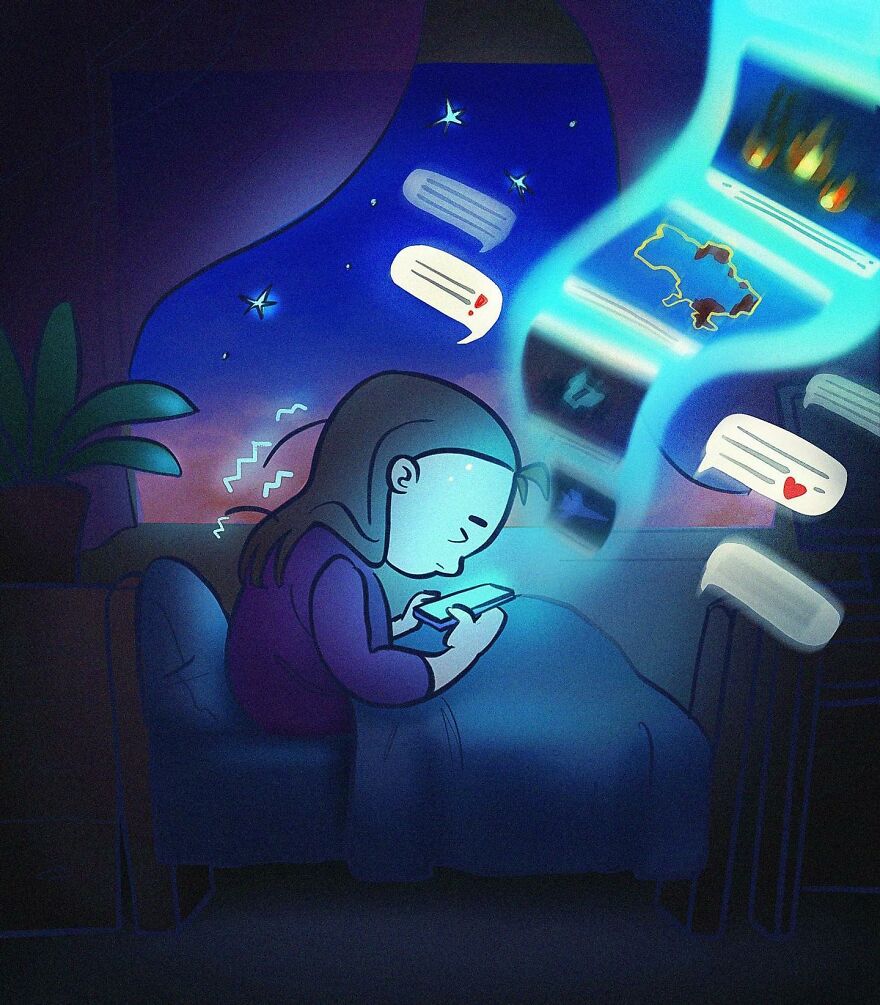 I would like to dedicate this drawing to all of the people who start the day by checking to see if their relatives and friends are still alive and well.
11.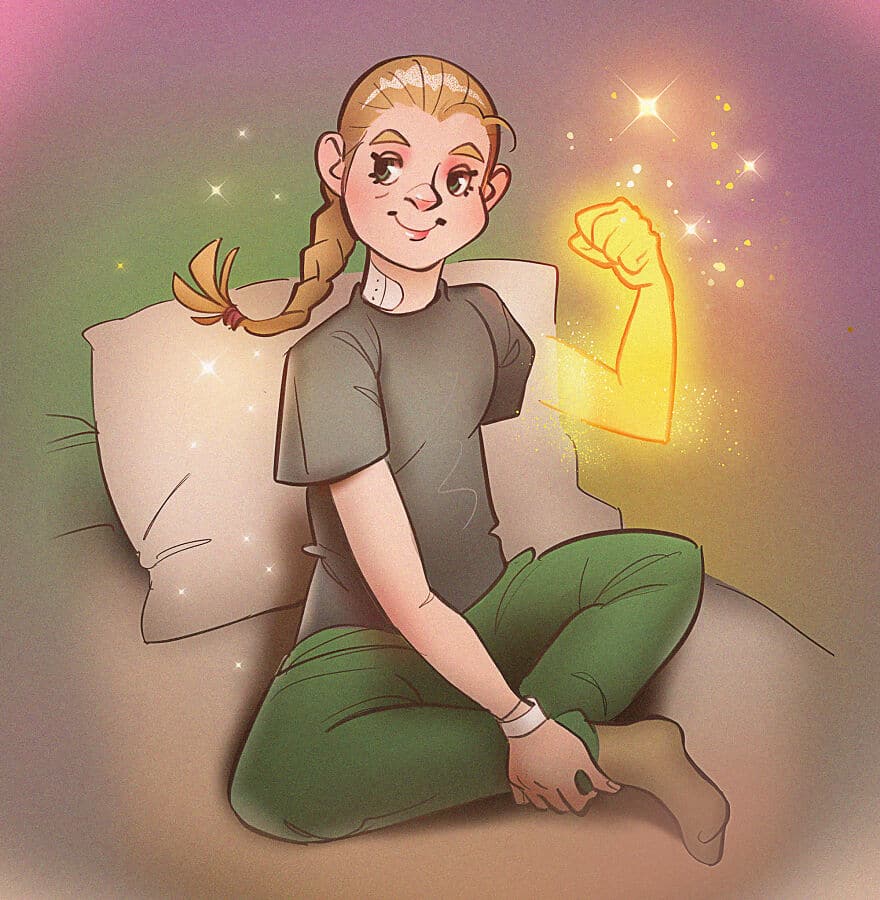 When her mother tried to leave Gostomel, Sasha lost her arm.
Her biological father said: "Sasha is not a victim. Sasha is a hero. She is a symbol for me. She managed to survive, she had enough energy, and she had enough strength. Thanks also for your prayers. The child will grow up and start looking for information about herself. She will start reading about the events of this time. It will be hard for her." It is our duty to make this world a better place for children.
12.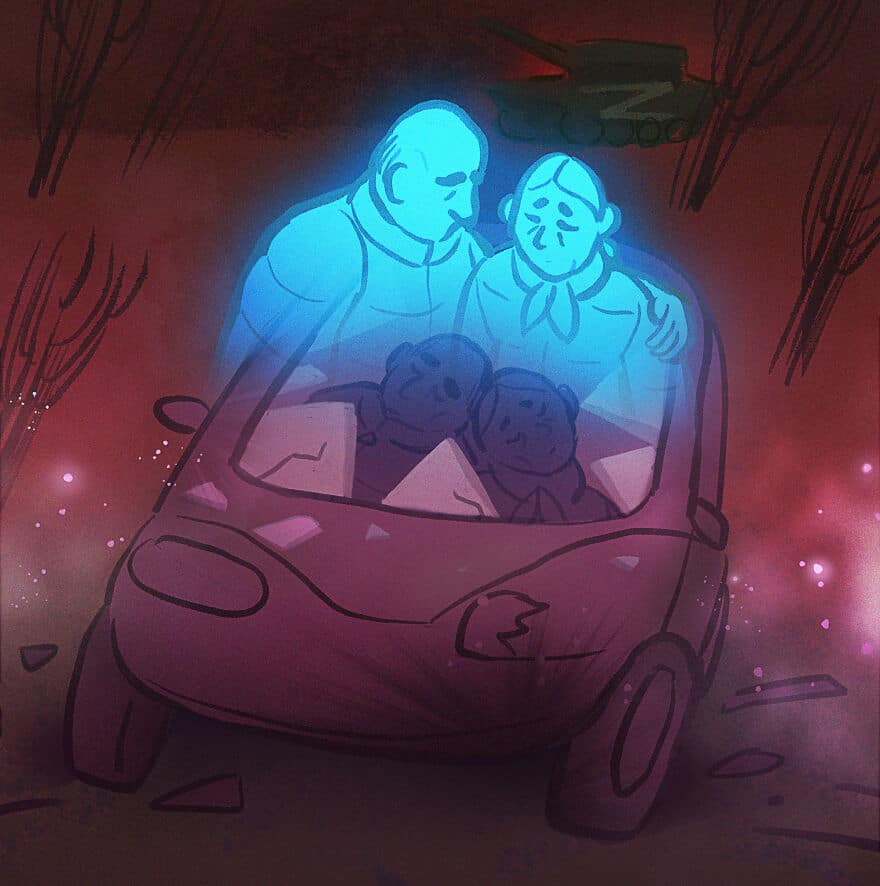 A burgundy Daewoo Lanos was fired from a 30-mm cannon by a Russian fighting vehicle. An elderly couple is in that car.
13.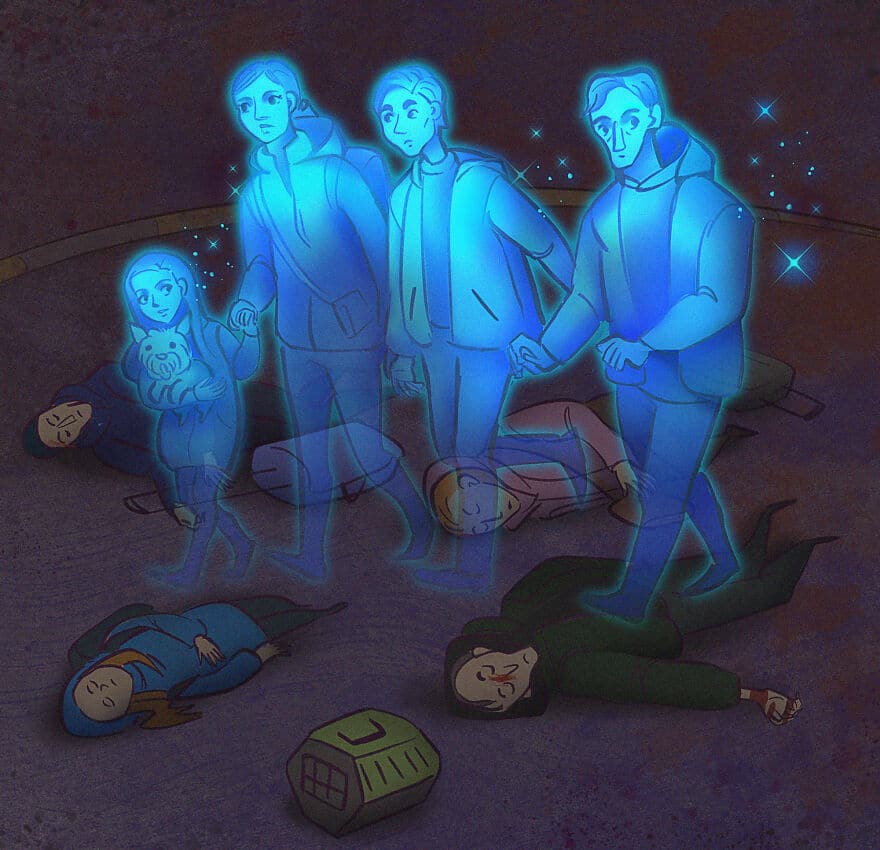 A family of mother, boy, and girl died from mortar shelling near Irpin while trying to get to the buses. Father, Sergiy Perebyinis, recognized the tragedy from photographs.
A volunteer died while carrying a bag. Father's interview was published in The New York Times. The Perebyinis family had already left the city of Donetsk in the year 2014, which was occupied by Russian soldiers. The family moved to the region to start a new life.
14.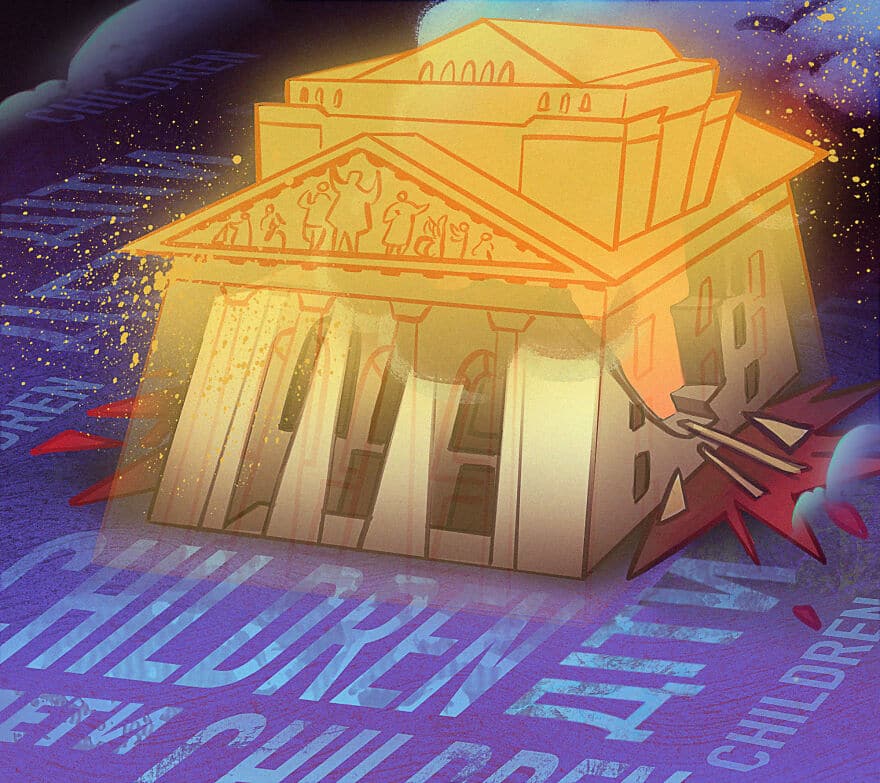 Russian aircraft dropped a bomb on a theater in the center of Mariupol.
The residents were using it as a bomb shelter. Satellite images show that there were white signs in front and behind the building that said "CHILDREN" for aviation pilots to avoid.
15.
Russian soldiers shot in a line of people waiting for bread. 10 died on the spot. March 16, 2022.
16.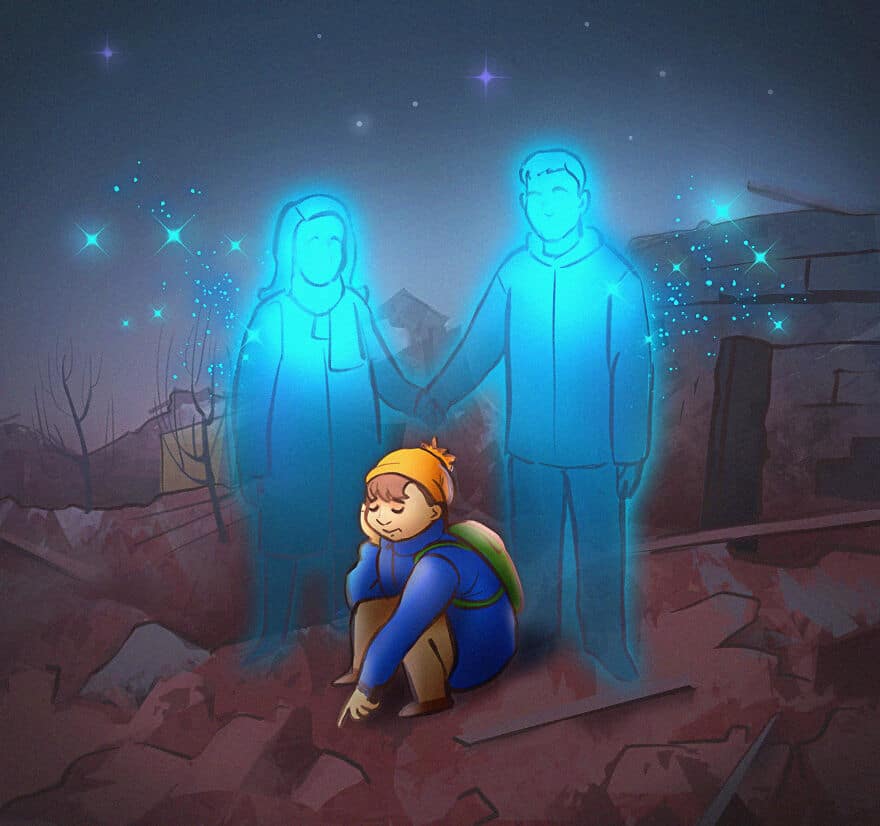 There are horror stories about when children are left alone. If a child is lost, what should you do? The Office of the President of Ukraine has collaborated with the Ministry of Social Policy and the UN Children's Fund to create a chatbot.
It can be reached from abroad as well.
17.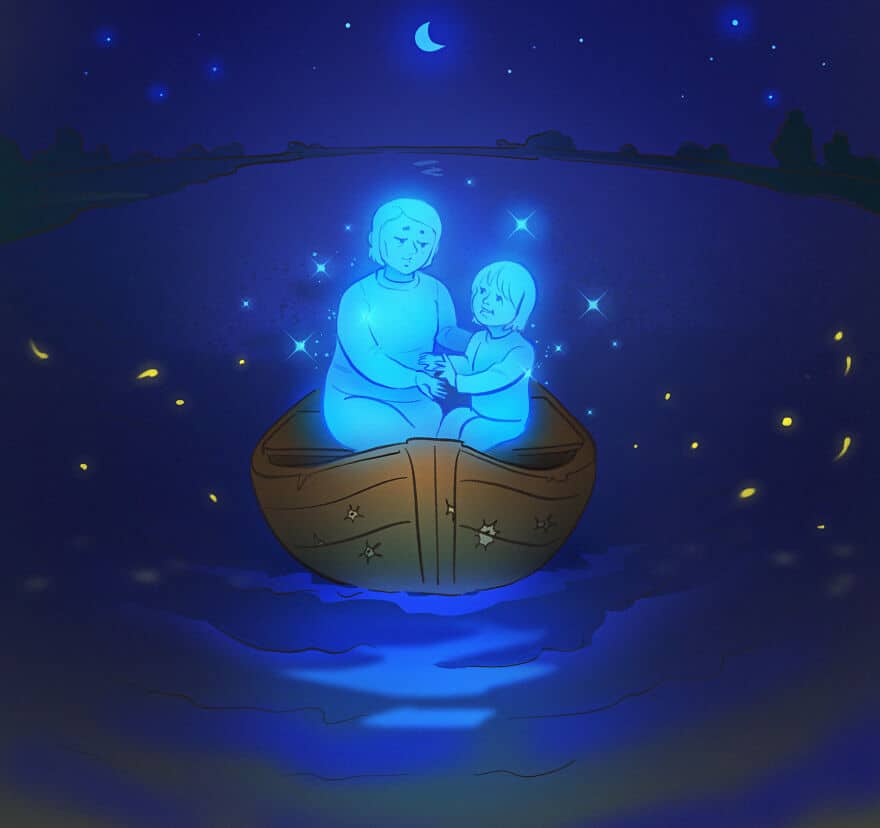 The death of a boy was officially declared on April 5. Many people joined the search to find him.
They fled from the Vyshhorod district. The boat capsized, and the people in it died. A child was in a life jacket, but couldn't be found for a long time.
18.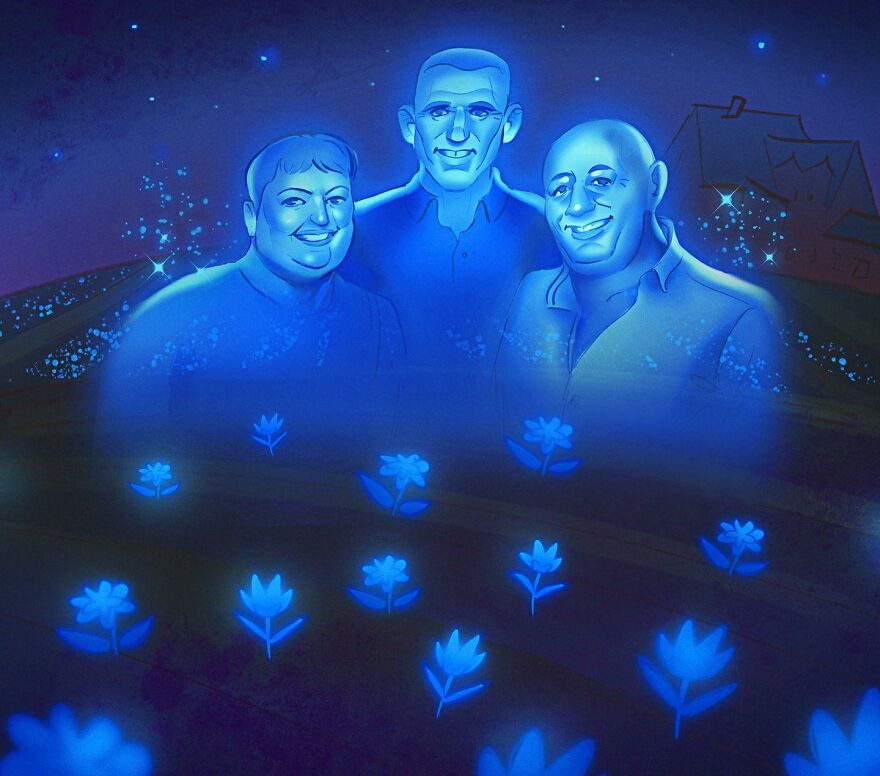 The village head, her husband, and her son were killed by the Russian military and were buried on April 7. They were found tortured to death by the Russian military. Hope their souls rest in peace.
19.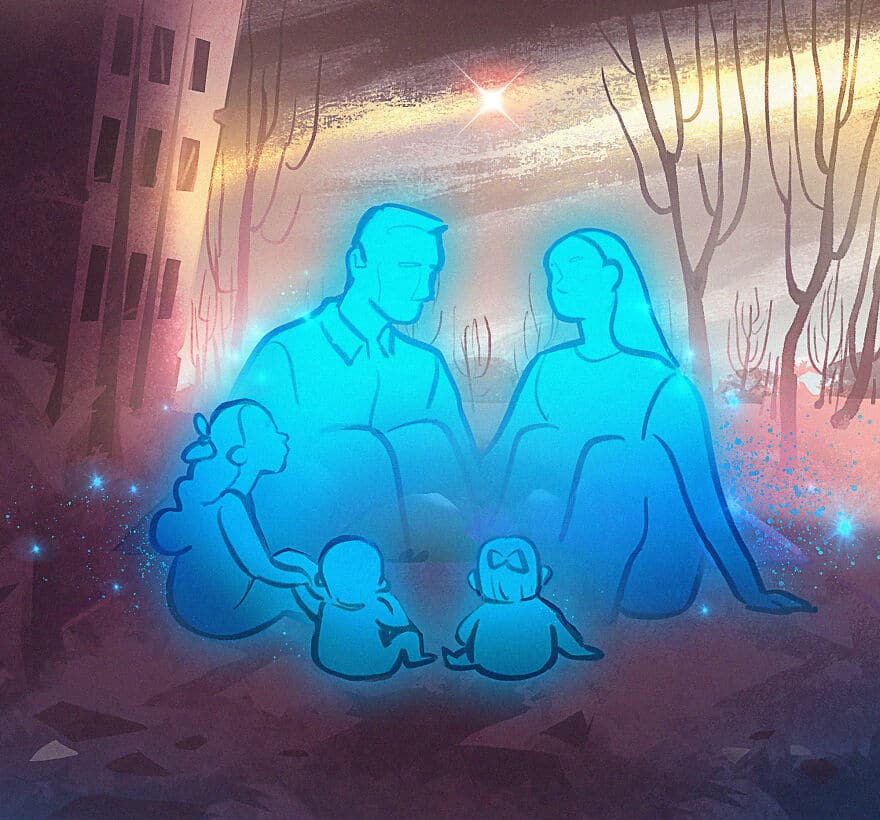 A family of 5 died in an airstrike. March 17, 2022. Not a single family will be forgotten.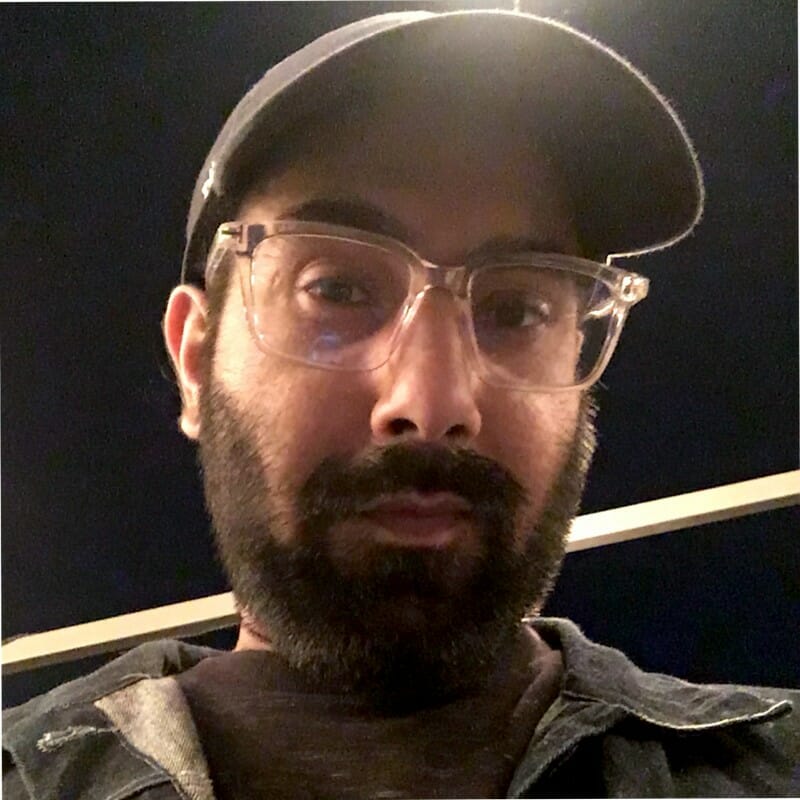 Fascinated by everything that goes beep. Strong passion for music, tech, and all things Marvel.