Since there is no announcement regarding Vampire Academy Season 2 release, fans decided to take this matter into their hands and took the help of social media.
Vampire Academy Season 1 debuted three months back, and there is still no news of its renewal. Fans are getting impatient now and can't wait to know the show's fate.
People have started posting on Twitter, and #SaveVampireAcademy has been trending ever since. Here are some of the tweets shared by fans to bring back their favorite show Vampire Academy.
#SaveVampireAcademy Trending On Twitter
One fan shared that after a long wait of 15 years, she finally got to see her favorite book get adapted into a show, only to get canceled after one season.
When you wait 15 years for your favorite book series to be adapted, and then it finally gets adapted into an amazing series with an incredible dream of a cast, and then it gets cancelled. #SaveVampireAcademy pic.twitter.com/3vSufsW8e3

— Maggie Lovitt (@maggieofthetown) January 21, 2023
Another fan felt that it was a loss he had never experienced before.
i've genuinely never felt a loss like this #SAVEVAMPIREACADEMY pic.twitter.com/dHf008wlBk

— nicole (@clinemezs) January 21, 2023
Even though it is not unusual for TV shows to get canceled occasionally, this one has affected the fans. One fan tweeted that the cancellation of Vampire Academy hurt bad. There must be a way to bring it back if it affects fans to such an extent.
I've become so jaded with TV cancellations seeming to become the rule. But this one hurts especially bad. You can't have a show that hits this hard and then cancel it. We have to find #VampireAcademy a new home. #SaveVampireAcademy pic.twitter.com/rwzHHEQsEJ

— Linda Maleh (@lindastvpicks) January 22, 2023
And some fans find it difficult to get over Vampire Academy's lead couple. They would love to see more of their romance.
need them to play love interests again because their chemistry is INSANE #VampireAcademy #SAVEVAMPIREACADEMY pic.twitter.com/cU82qfUcqU

— nicole (@clinemezs) January 21, 2023
Fans don't care if they are spamming everyone's feed with Vampire Academy and #SaveVampireAcademy posts, but that's all that they want. You can see that in the tweet below.
Sorry not sorry to the folks who follow me for other pop culture reasons, but my feed is going to be all about #SaveVampireAcademy for the foreseeable future. pic.twitter.com/UMo51HT6UY

— Maggie Lovitt (@maggieofthetown) January 22, 2023
It's not just the fans who want more of Vampire Academy, but the studio is also finding ways to bring back the show.
yeah u fucking better #SAVEVAMPIREACADEMY pic.twitter.com/KE7cd7kXv2

— nicole (@clinemezs) January 21, 2023
Vampire Academy has a huge fan base, and fans are doing everything possible to bring back the show. The only thing that now makes sense is show's renewal for Season 2.
Else, it will break lots of hearts. Stay tuned to get all updates about Vampire Academy Season 2.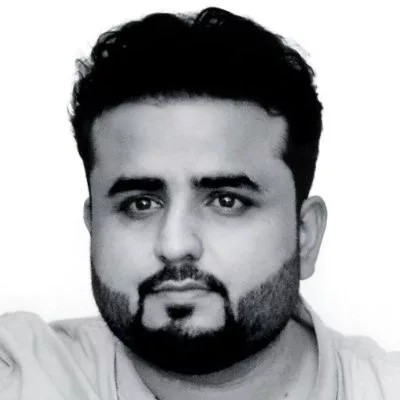 A passionate writer and journalist specializing in entertainment, pop culture, anime, gaming, and celebrity news. With a love for all things entertainment, whether sharing breaking news or offering in-depth analysis, I'm committed to providing high-quality content that entertains and informs.