It is rewarding and adventurous. You are doing things you never thought you would after your life is turned upside down. A small smile from your little human is quick to fix any of your worries.
You prepare for your baby's arrival by figuring out all the whys and hows. Constantly thinking about how you can make your child's life better. Choosing a child's name is one of the most important decisions a new parent can make. Some people take this assignment too seriously.
It's a good idea to have fun at awful names and naming culture. An online community with over 41K members that dedicates itself to "unique" names continues to entertain its members with odd examples.
1. A funny break from ridiculousness.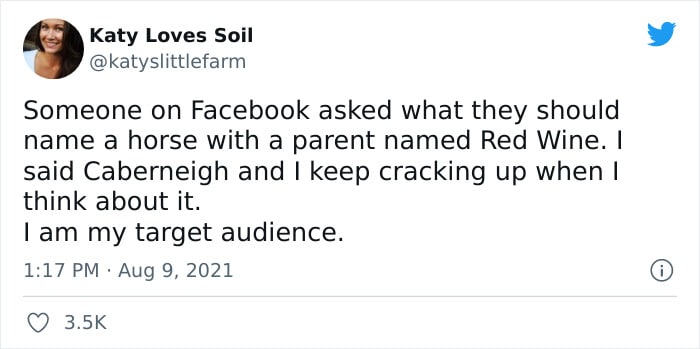 Everyone has a name, and they all mean different things to different people. At one point, our folks decided to sit together and look at all the options that they thought would fit our story, and then they settled on the one that they thought would fit our story.
It's understandable that parents want the best for their children. You want them to have a fulfilling life filled with amazing memories. Some might think that the name will affect their offspring's future, so they make it their top priority to come up with something unique.
2. This Person Is Doing The Lord's Work.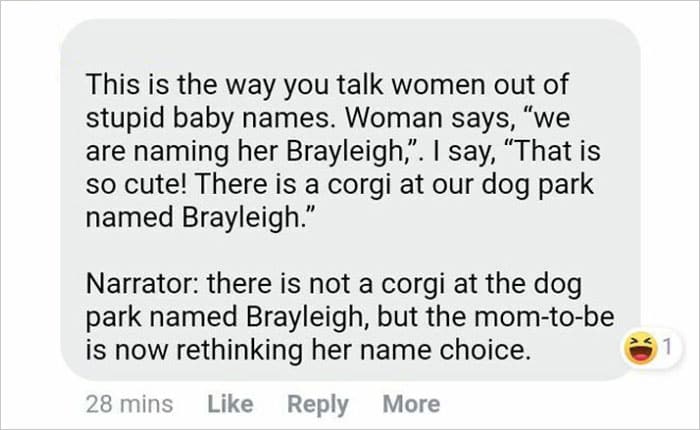 It wasn't uncommon to meet a few peers with the same name as you, as every generation had a certain set of names that were popular up until a decade ago. There were always a few Davids and Sarahs around.
The only thing that mattered to people back then was that their offspring wouldn't get into trouble with their mates, so they didn't care about the popularity of their baby's name. Who wants their child to go through all this trouble if they are made fun of and bullied?
3. Cinnamons! Serious.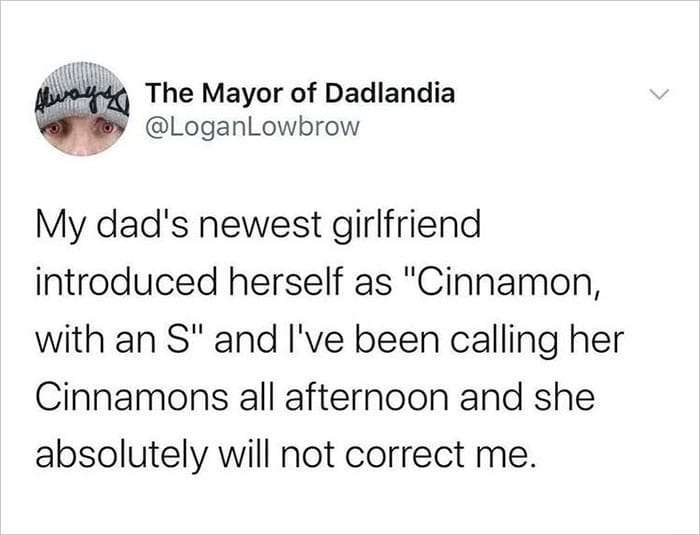 4. Don't Mess With Moonpie!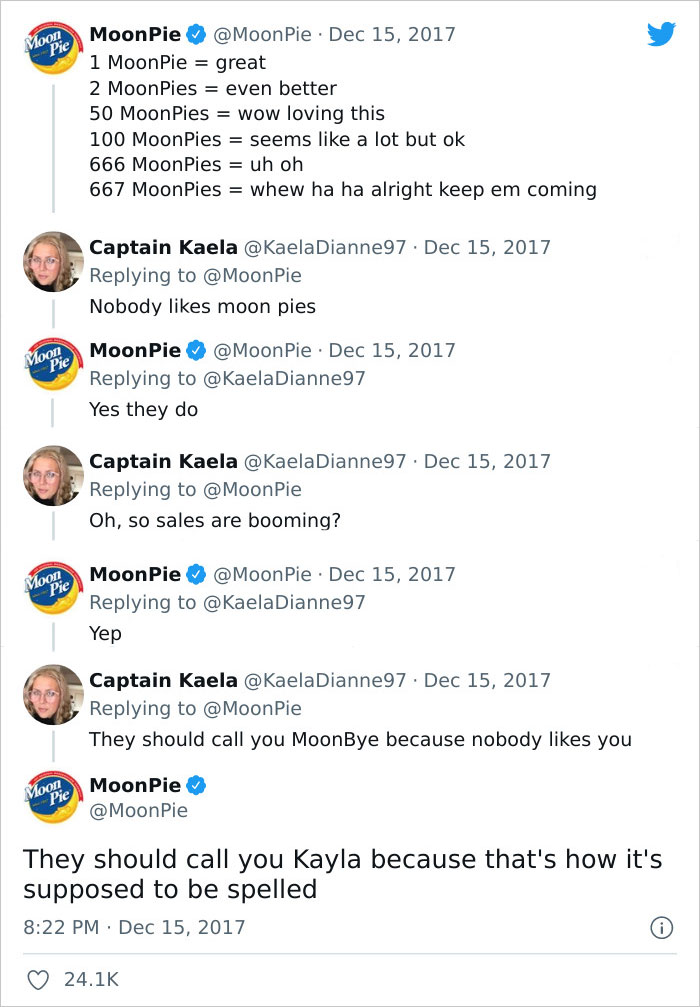 Kids don't have filters. Little ones won't think twice about what they say. Multiple things could be blamed for this type of behavior. Chances are your child will get bullied because of a lack of discipline, a simple thought outburst, or both. Since commenting on someone's appearance is considered to be a norm even when you hit 40, having a wacky name also messes with the way your peers perceive you.
5. Thought Y'all Would Appreciate This.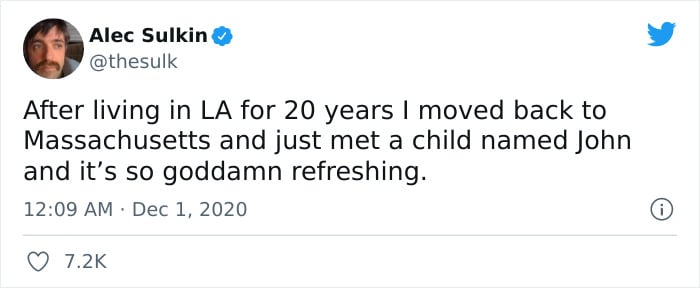 6. An explanation for weird names that I can support.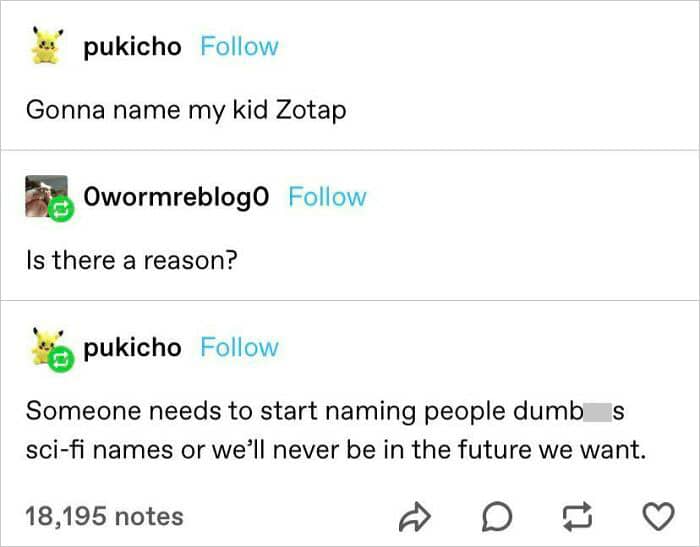 Some unpleasant issues could arise from having an odd name. It's hard to get people to see you as you are, and not as a nickname you've been given. When you're young, you don't have the time to think about how unique you will be, you just want to fit in with the crowd.
7. She Gets It.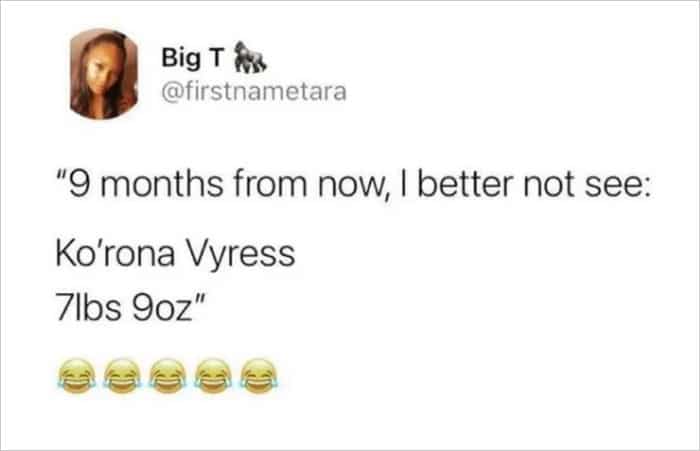 8. None of my friends have expressed concern after I posted a fake name.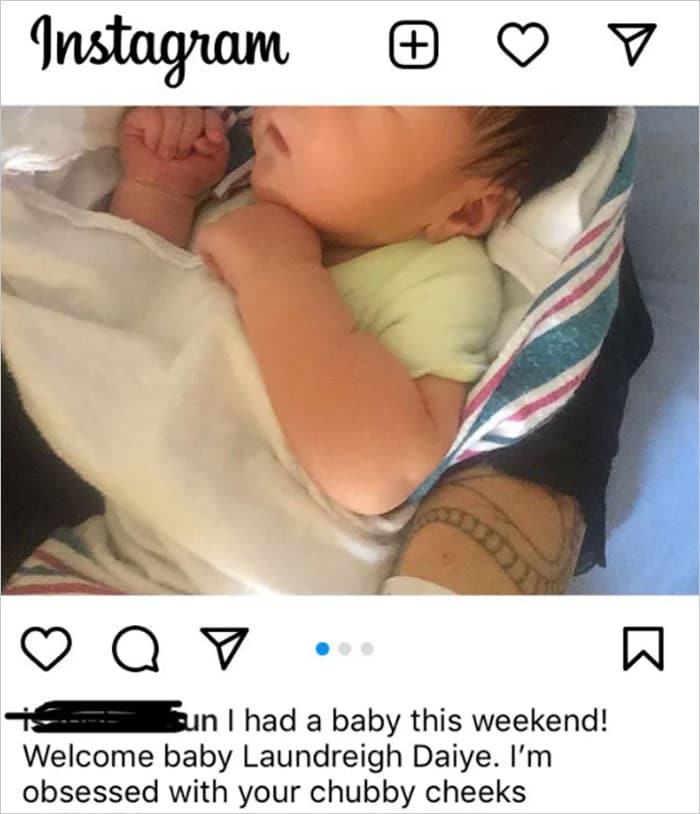 9. Any Hardcore Pet names?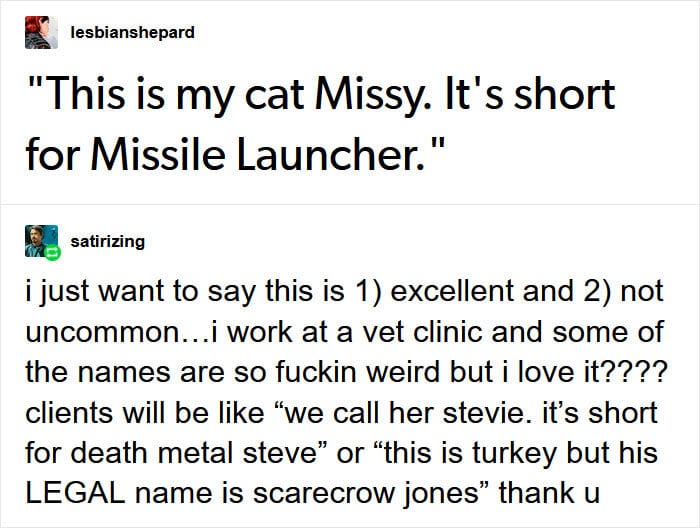 This decade is all about celebrating the individuality of each person, and maybe this is the reason why we've been stumbling upon so many over-complicated names. People want to be different and special, they want to be their own person. It used to be rewarding to name your child after a grandparent or significant person in your life, but nowadays it's all about individual identity. It is amazing and free to fit in, but some people take this celebration of individuality the wrong way.
10. Maybe Her Momma Was Hungry?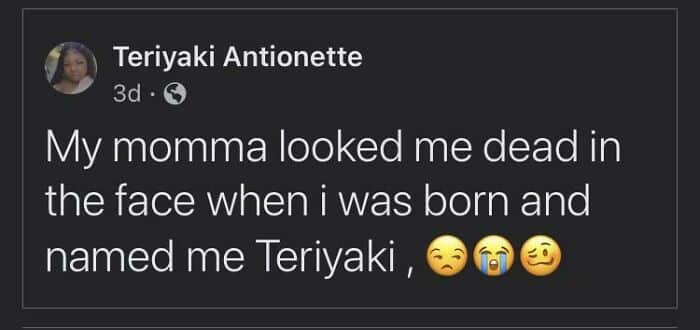 11. Krissmiss Dae.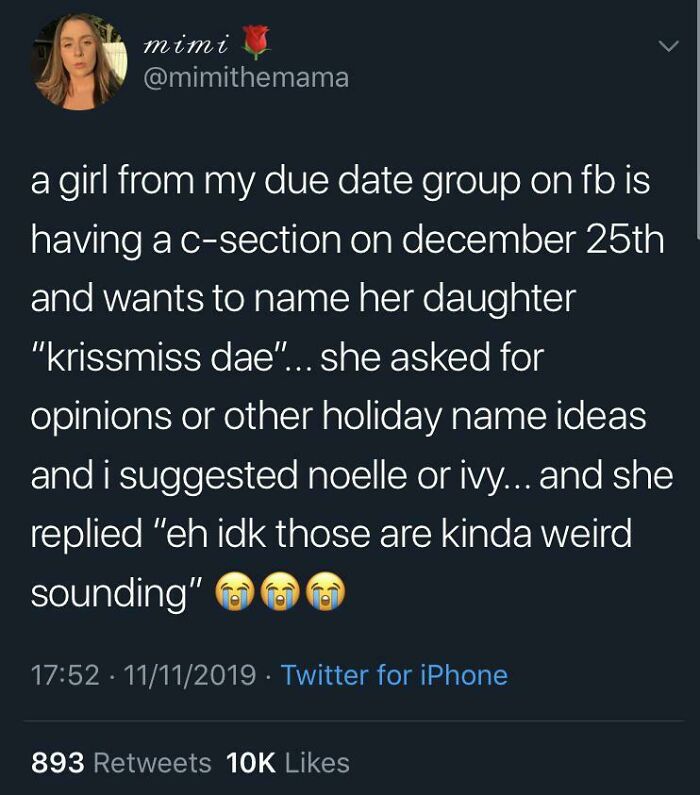 12. Latrina.
By all means, naming your child something different is wonderful and empowering, but why would somebody want to call their baby Midnight or Calliope? It seems that in today's world, a name is more important than what your friends or your teachers call you, it's an aesthetic that your parents made up in their minds, a social media handle if you will.
13. There is a technical term for your child's name.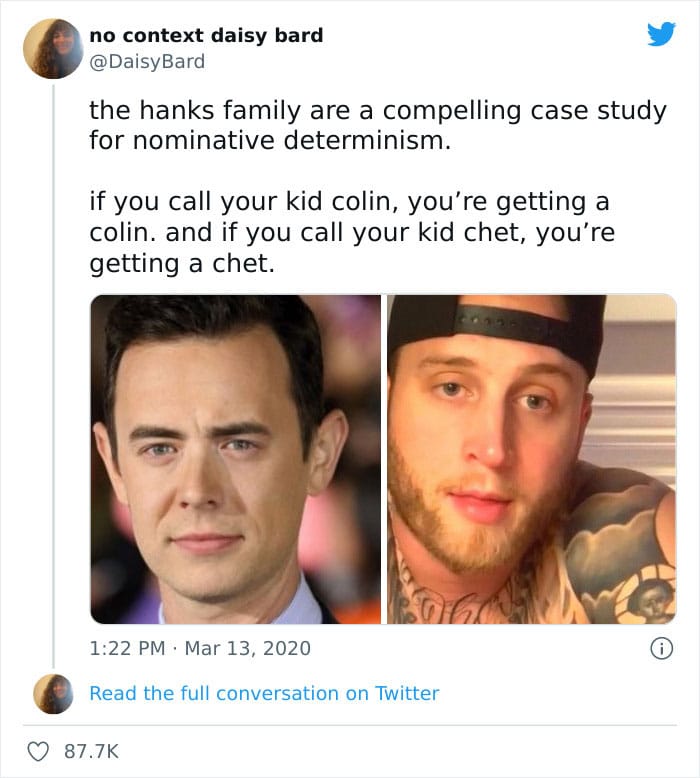 14. Oh Dear…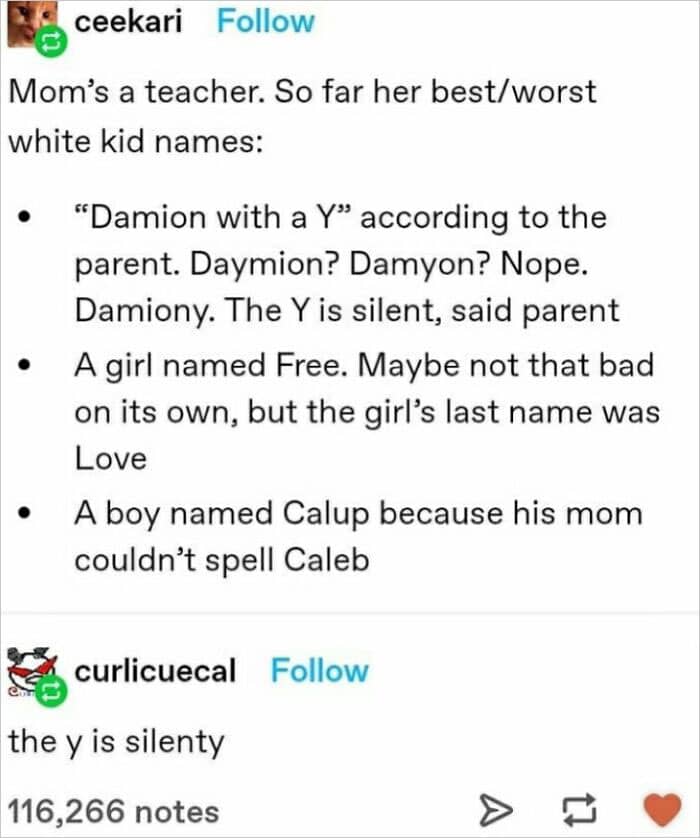 15. Self-Awareness Found On Tinder.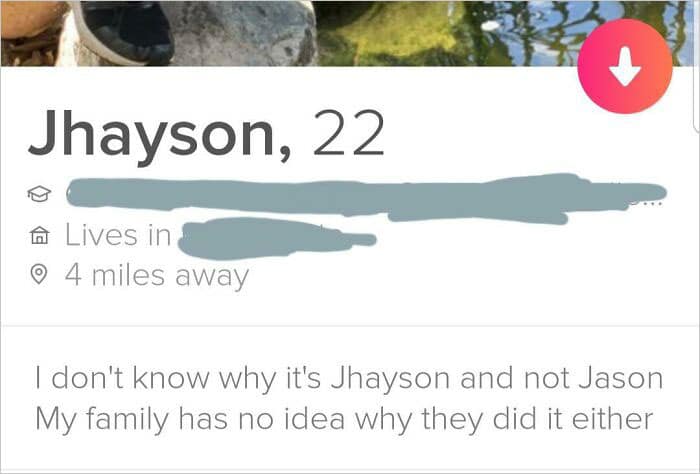 16. Don't Cassume Someone's Name Meme.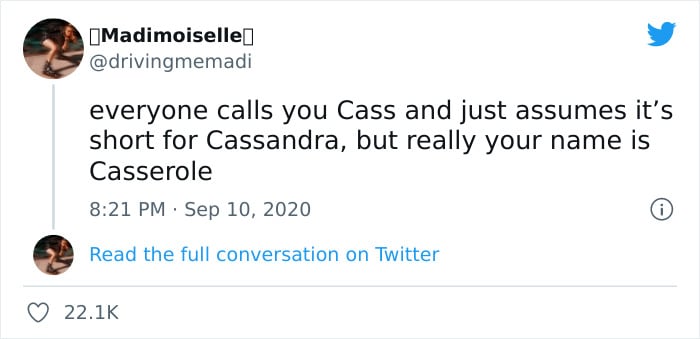 17. You Never Know A Person…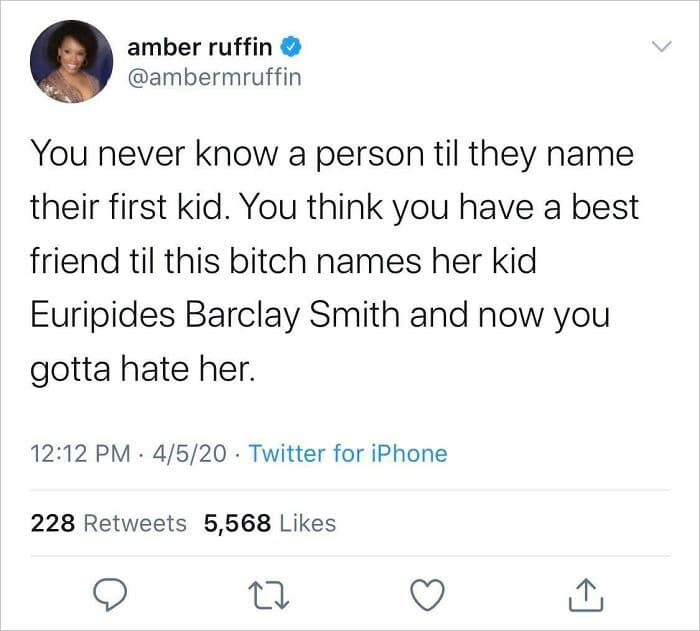 18. Roe-Why?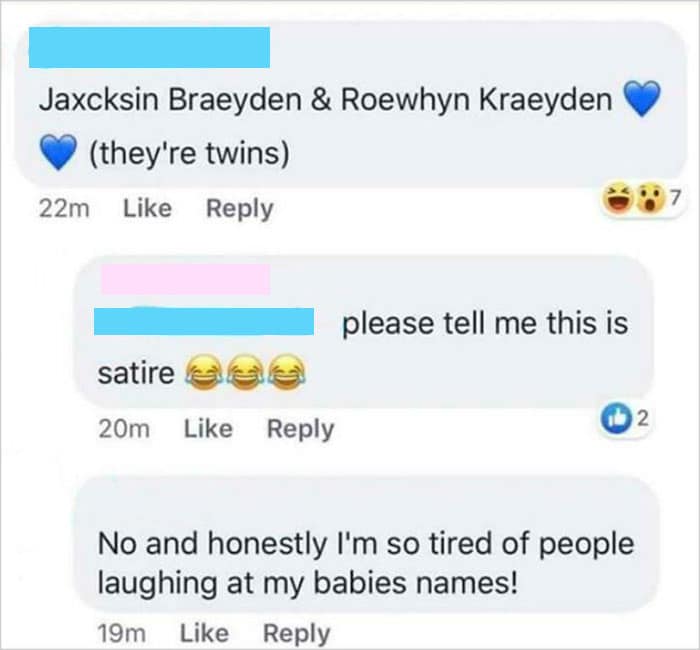 19. In Honor Of Mean Girls Day.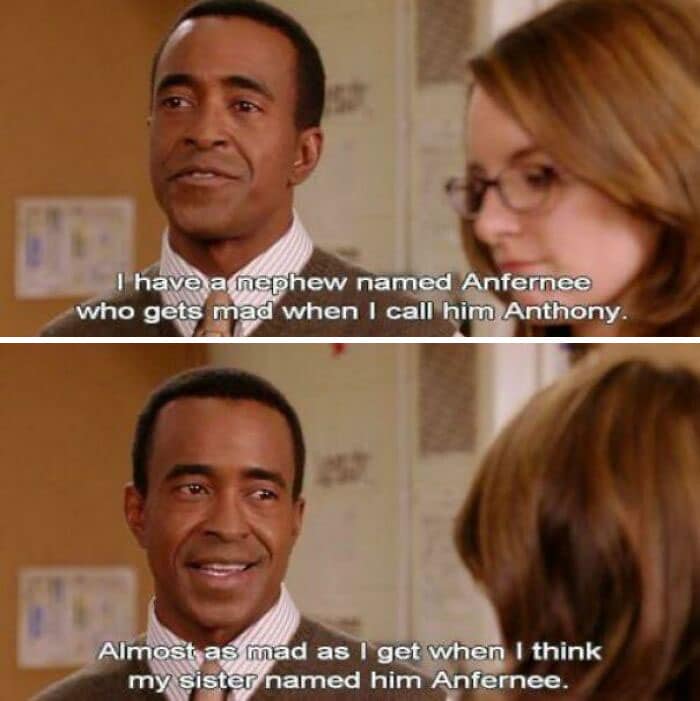 20. Unique-Baby-Names.

21. Heros Live Amongst Us.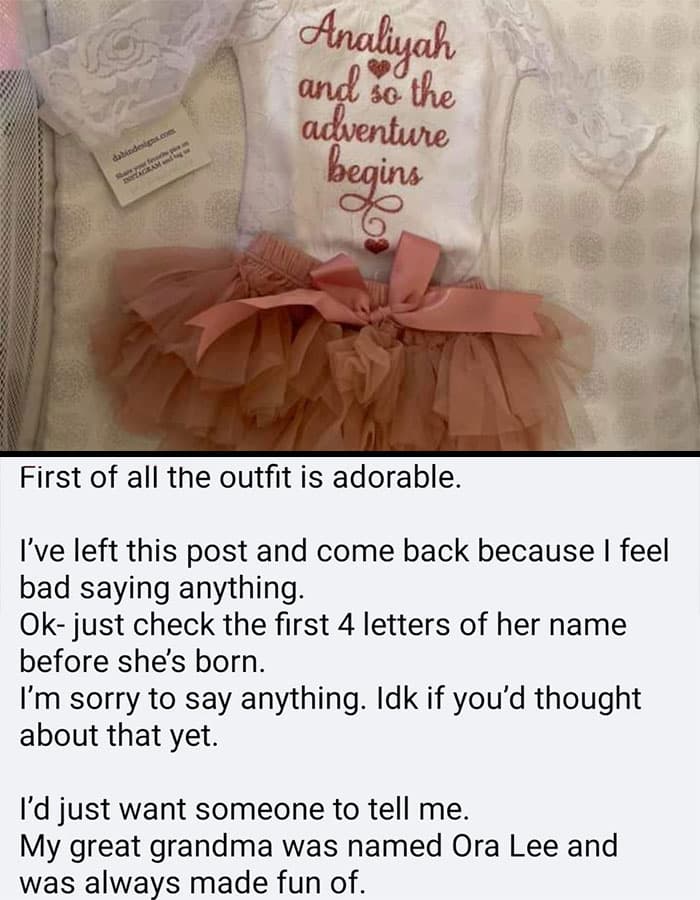 22. There will never be a worse name than this one.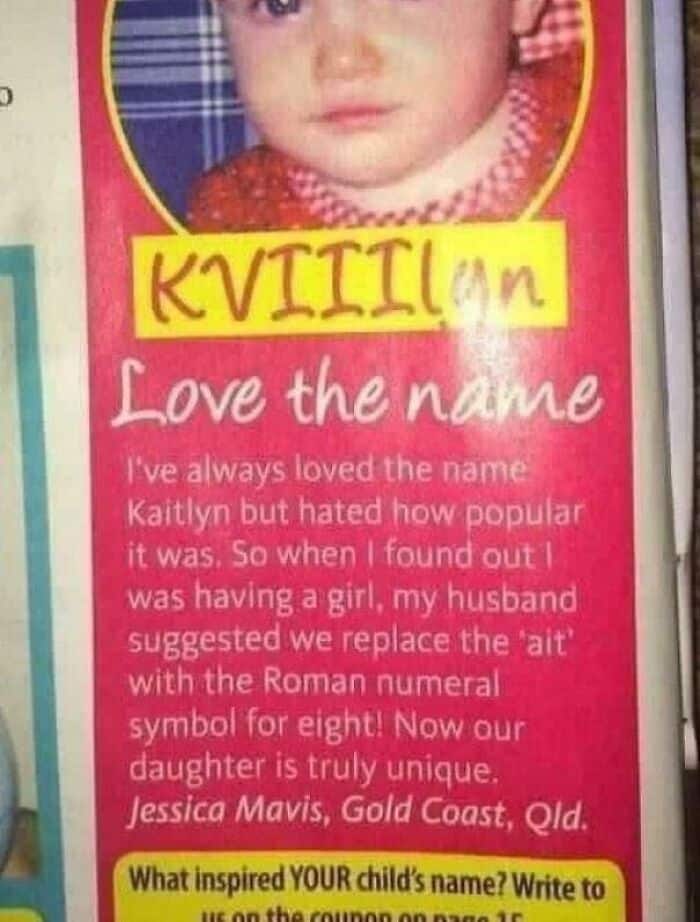 23. Found On Another Sub. Poor Thing.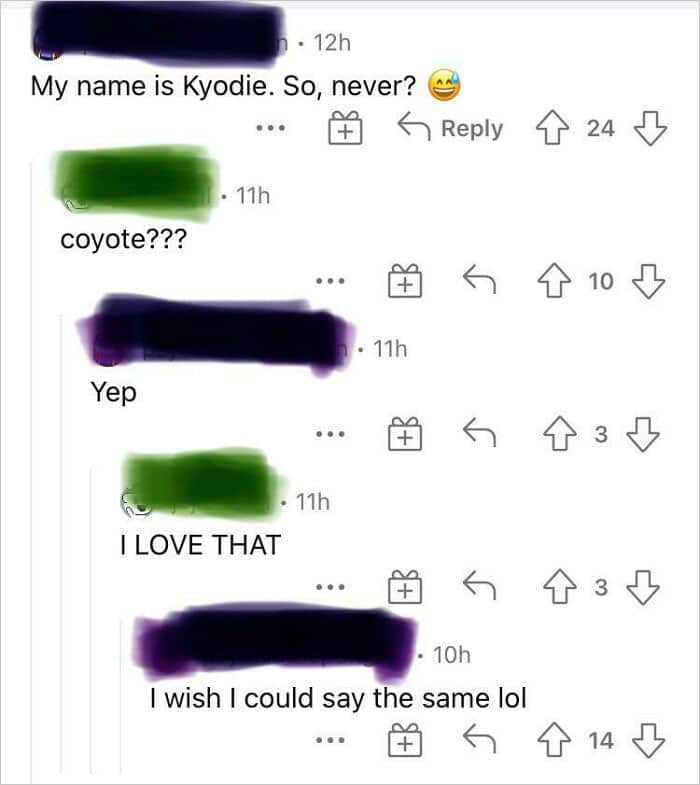 24. Your name may be bad, but it will never be bad.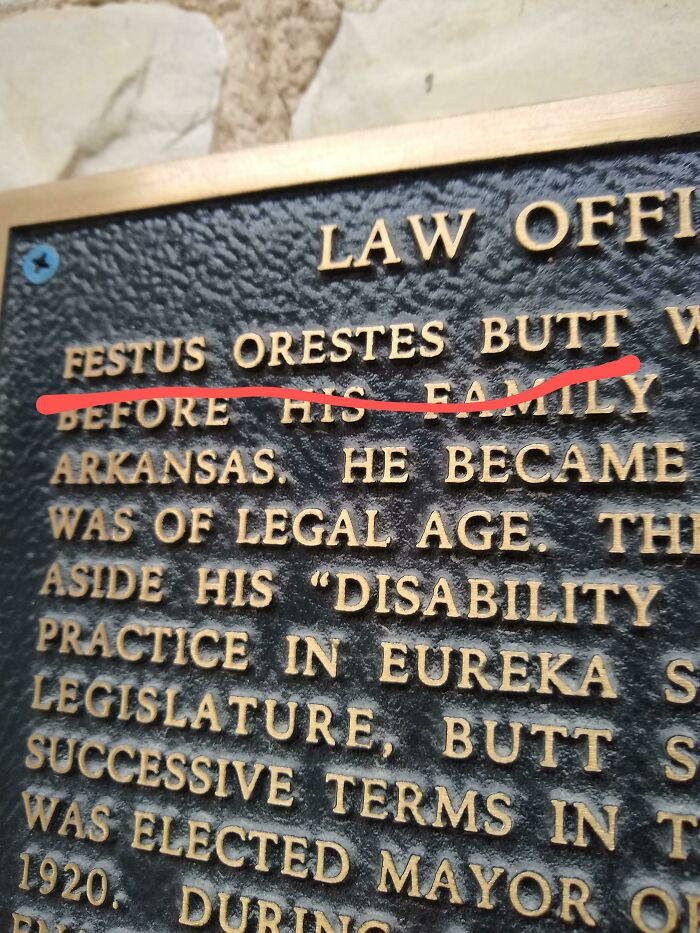 25. Well O'kayden.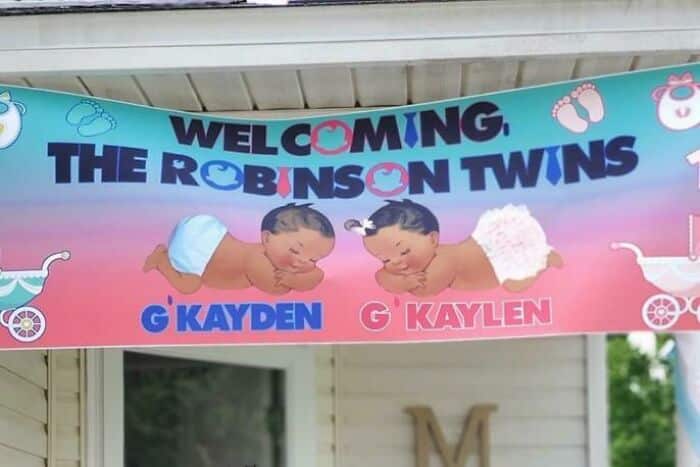 26. It is time to burn Utah to the ground. There is a Facebook name group.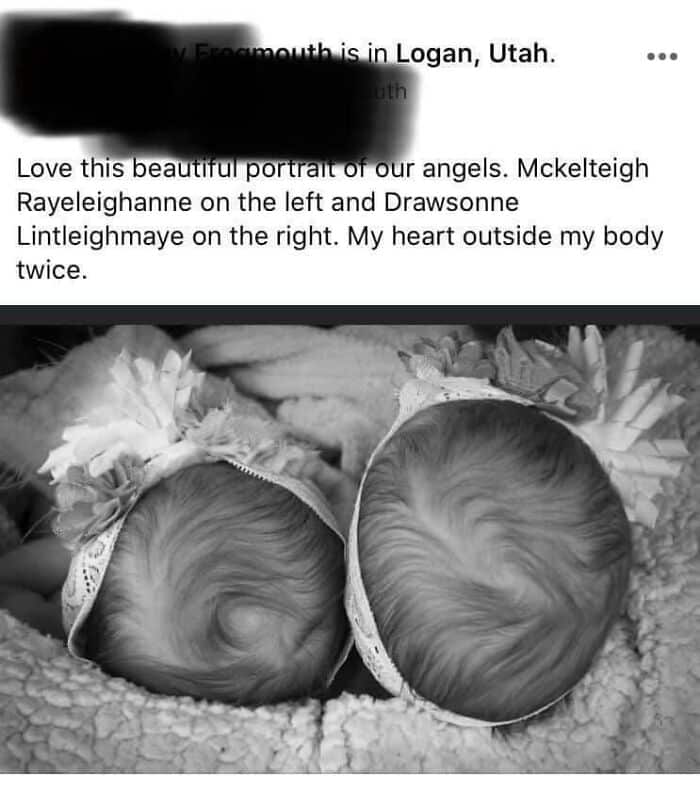 27. Writing The 75th Khaytlynne Variant.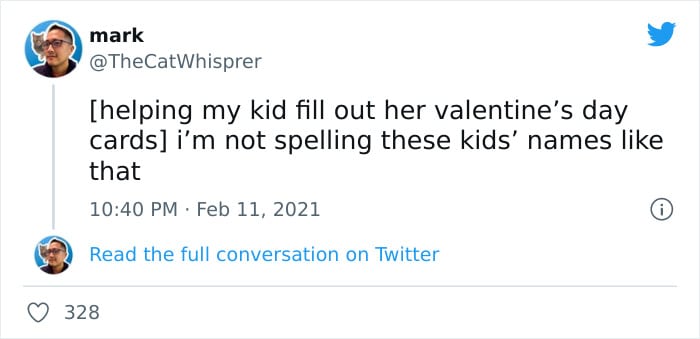 28. So Sorry, My Dude.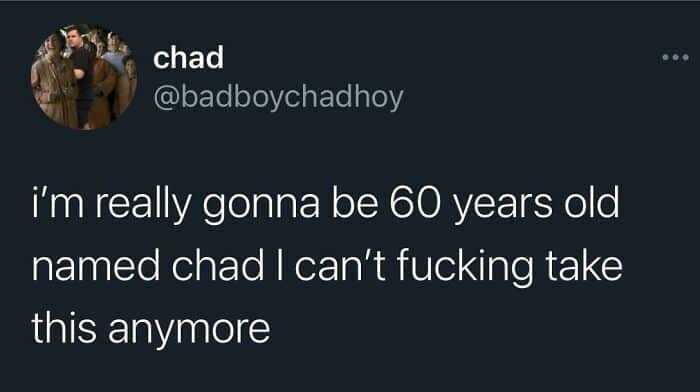 29. This Is A New One..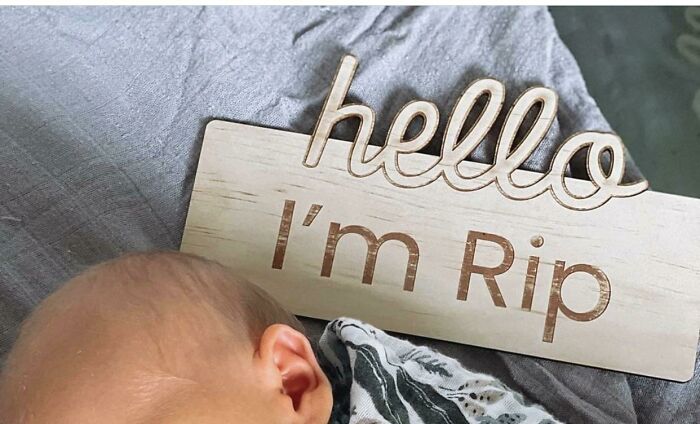 30. Reminded Me Of This Sub!