Two additional women have come forward in the wake of the "affair" allegations made against Adam Levine by model Sumner Stroh. These women claim to have received messages from the singer.
On September 20, the 23-year-old model Stroh took to TikTok to claim that she had been having a "affair" with Maroon 5 frontman Adam Levine. She even shared screenshots of what she claimed were messages from Levine.
Stroh says the following in her video: "I was having an affair with a man who's married to a Victoria's Secret model."
Behati Prinsloo, Levine's wife of eight years and the expectant mother of his third child, is currently carrying the couple's third child. Levine is currently 43 years old.
After that, Stroh said: "At the time, I was young, I was naive, and, I mean, quite frankly, I feel exploited. I wasn't in 'the scene' like I am now, so I was definitely very easily manipulated."
Now, two additional women have taken to social media in order to reveal that they, too, are claiming to have received messages from the singer who is known for the song "Moves Like Jagger."
Following Stroh's claims, comedian Maryka and a woman by the name of Alyson Rosef have both come forward and made allegations against Adam Levine, as reported by the Daily Mail. Both of these women, like Stroh, assert that the singer engaged in sexually suggestive online communication with them via social media.
Maryka posted a series of Instagram Stories on Tuesday with the caption "#ExposeAdamLevine." The stories allegedly showed private messages that Maryka had received from Adam Levine, frontman for the band Maroon 5.
There is a message that says, "That body of yours is absurd," and there is another message that says: "Watching your a** jiggle on that table will permantently scar me but otherwise I'm amazing". There was no additional background information provided regarding the purported messages.
According to the Mail, one screengrab allegedly shows Levine saying the following to Maryka: "I'm now obsessed with you", to which she replied, "Dude aren't you like married lol". She then claims to have received a message back saying: "It's a bit complicated."
Reports say that Rosef claimed she had "a lot more" private messages allegedly from Levine in a TikTok video that has since been deleted. However, she decided not to share these messages because they were "not appropriate" and she "didn't feel comfortable posting everything."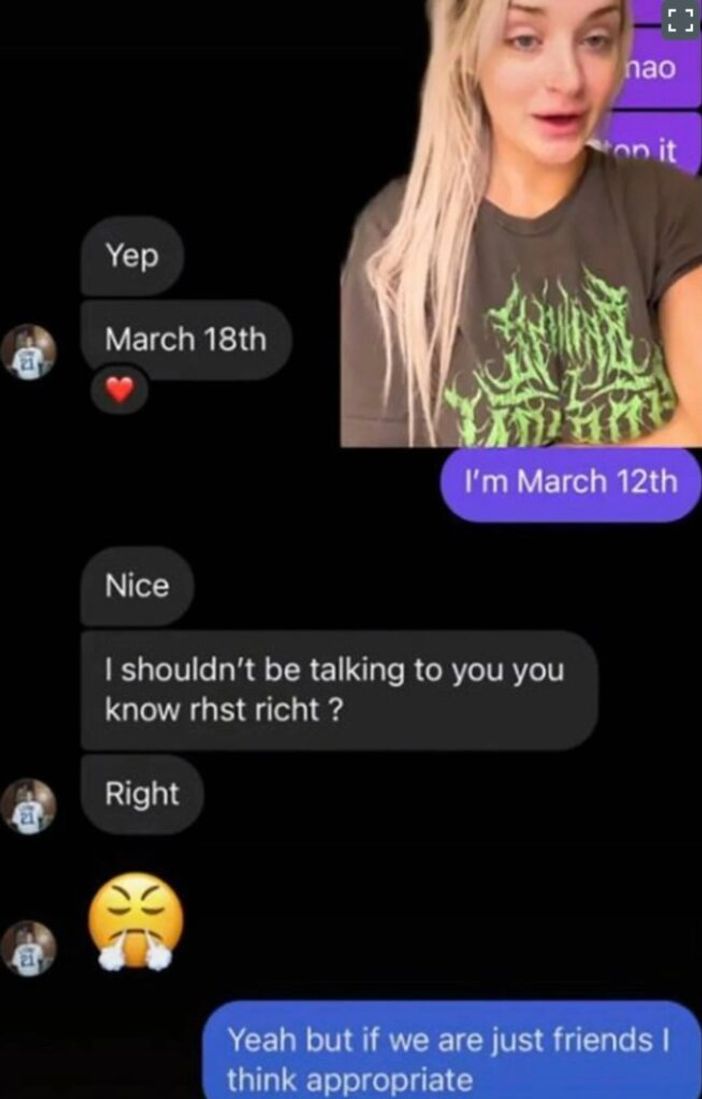 Levine has published a response on his Instagram Stories in the form of a statement in order to address the allegations that have been made against him.
"A lot is being said about me right now and I want to clear the air," he writes. "I used poor judgement in speaking with anyone other than my wife in ANY kind of flirtatious manner. I did not have an affair, nevertheless, I crossed the line during a regrettable period in my life."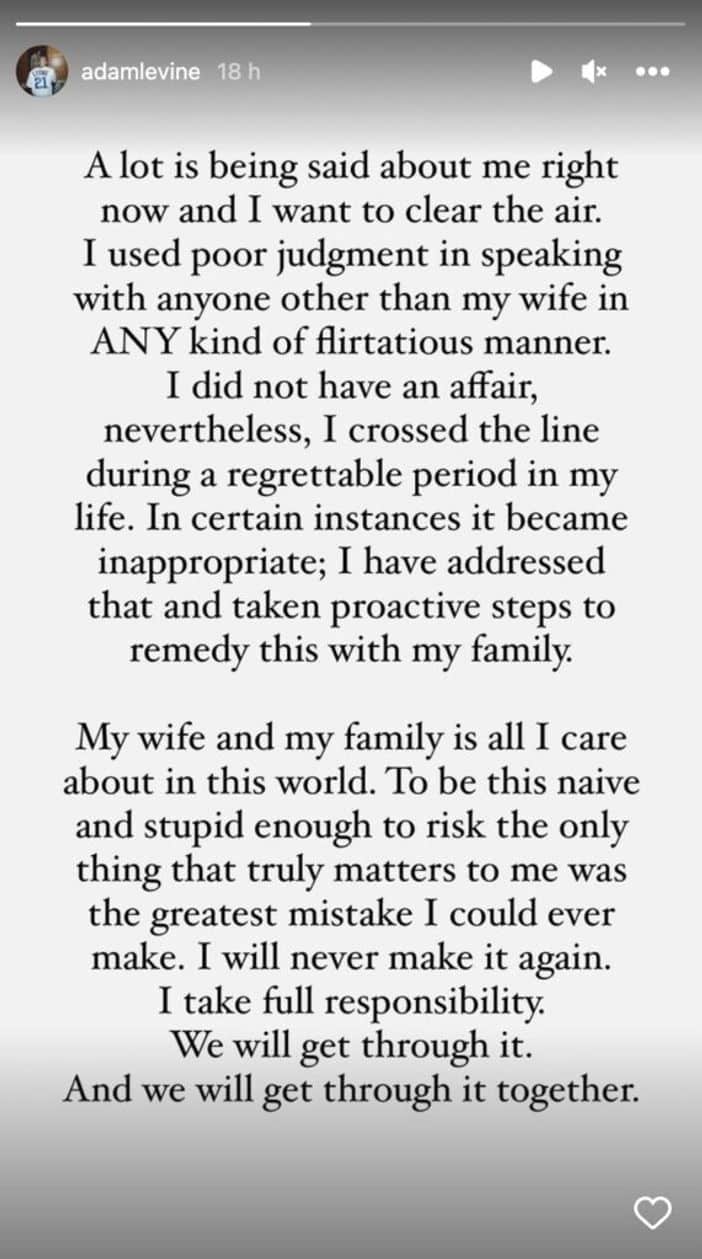 Levine stated that his behaviour "became inappropriate" on "certain occasions," but that he has "addressed that" and "taken proactive steps to remedy this with [his] family."
The singer who performed 'Sugar' went on to say: "My wife and my family is all I care about in this world. To be this naive and stupid enough to risk the only thing that truly matters to me was the greatest mistake I could ever make. I will never make it again. I take full responsibility."